There's a lot to love about the all-new Imperial Lane
The time for sipping mulled wine by the fire has been and gone, and the time for Melbourne-esk-laneway style dining is upon us. So luckily for Auckland, there is a new kid on the block lane; Imperial Lane.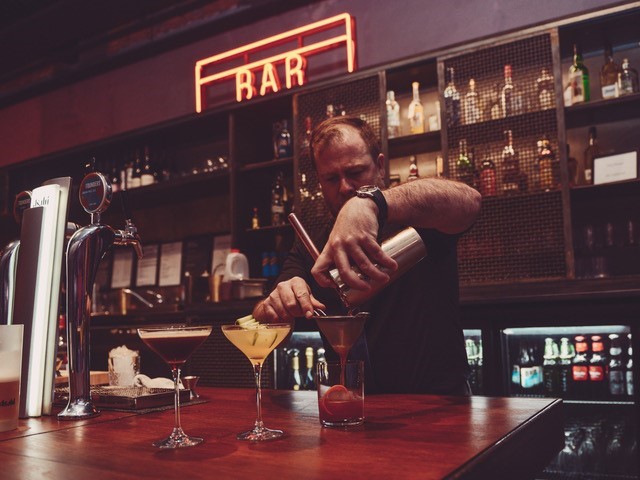 Set in the thoroughfare between Fort Lane and Queen Street, Imperial Lane is a coffee house and street bar hybrid. From the masterminds behind The Jefferson, owner Ofir Yudilevich has retained the old-world charm of the heritage building, resulting in an industrial warehouse vibe, but with a modern edge; neon signs above the bar label 'bite', 'brew', and 'bar' areas for example.
Something I know to be true is that Aucklander's love brunch. To accommodate, Imperial Lane have a breakfast menu that is sure to keep the wolf a good twenty-kilometer radius from the door. Forget quinoa Greek salads, Imperial Lane are taking it back to basics in the best possible way. Think 'Eggs Benny' for a sure crowd favourite, served with all the ingredients you know and love with an option of smoked salmon or succulent champagne ham. In a rush? We recommend the 'Bap to Go' served with streaky bacon, over easy eggs, roasted garlic aioli, hickory BBQ sauce on onion focaccia.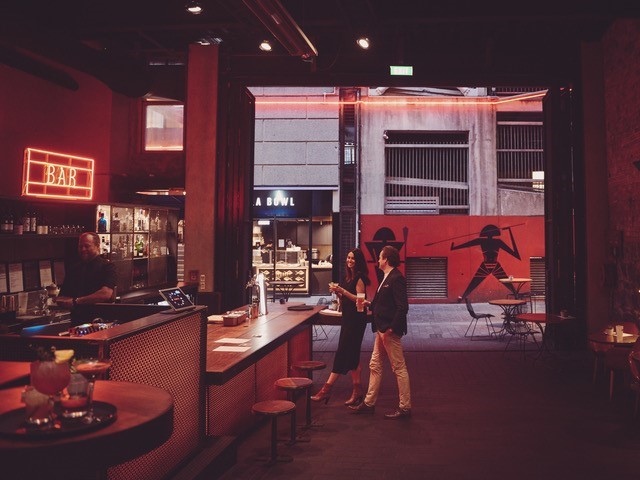 The evening menu lends itself to be enjoyed alongside a beverage, with a focus on platters with varied, but equally delectable offerings. If the flavours of the sea is for you, try the Seafood Fare offering up marinated mussels, salmon pate, ceviche and potted shrimp. Or if you want to keep it simple you sing to the tune of French fries served with aioli.
So if you're looking for the whole damn package (bar, café, restaurant, skinny cap, neon signs, platters etc etc) then look no further than CBD's Imperial Lane.
Imperial Lane, 7 Fort Lane, Auckland Central.