Hilton Auckland is the local staycation you need
If you're like us, there's a big chance you're hanging out for anything that feels remotely like a holiday. Whether it be a fruity drink in front of a google image of Fiji, or wearing your togs in the bath and imagining you're in that sweet Maldives water (don't worry, we're not judging) then it probably means you're due for a little rejuvenation time. If you are looking for something a little less homestay and a lot more luxury, then look no further, The Hilton Auckland has got you covered.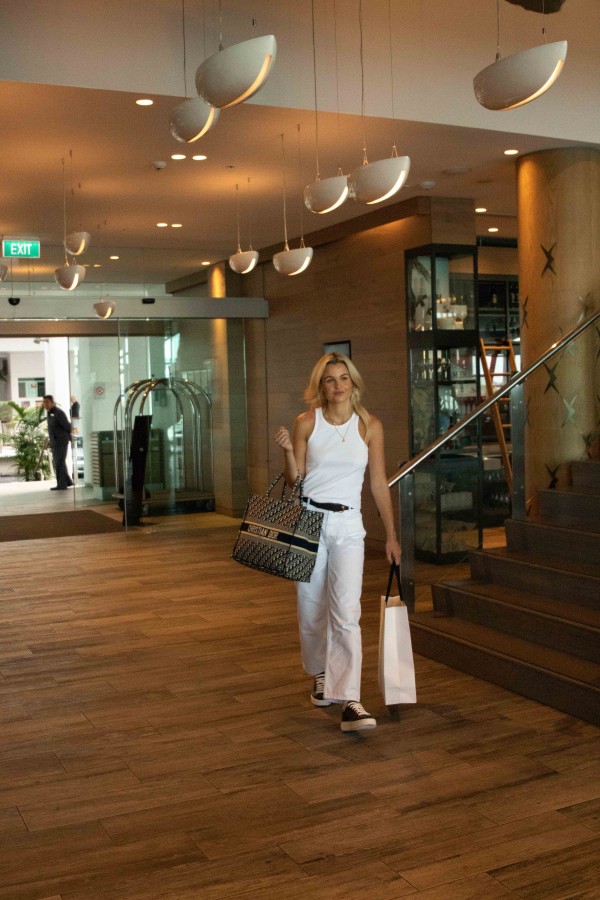 The Hilton promises all the glitz and glamour of staying in a hotel, except for that international plane ticket...
There is nothing quite like a stay-cation in the heart of Auckland city, just a stone's throw away from top restaurants, award-winning bars and shopping destinations that will leave you looking trés Carrie Bradshaw. Perched on the edge of the city's bustling viaduct with stunning views out across the harbour, The Hilton is your one-stop-shop for the (local) getaway you know you deserve.
If a room with a view is high on your list, and let's face it, it definitely should be, you won't be disappointed with scenic views as far as the eye can see, right from your bedroom window. Each high-toned room is accompanied by panoramic views of the viaduct, and as you step out onto your balcony, we won't blame you for thinking you're on a cruise ship… No matter which way you look, ocean tones merge into the sky to create an ombre of blue hues, reminding us all of how lucky we are to live in such a magical land.
If you can draw yourself away from your luxury suite and dangerously comfy king bed, take the elevator down a few floors and discover the culinary delights FISH restaurant has to offer. As a legendary lunch spot for over 10 years FISH ticks all of the wining and dining boxes. From homemade burrata to freshly caught crayfish, FISH creates dishes that are nothing short of excellent. Don't let the name put our vegetarian friends off, the menu includes incredible options no matter your culinary quest. With floor to ceiling glass walls, you won't have to worry about missing out on those million-dollar views while you're away from your room.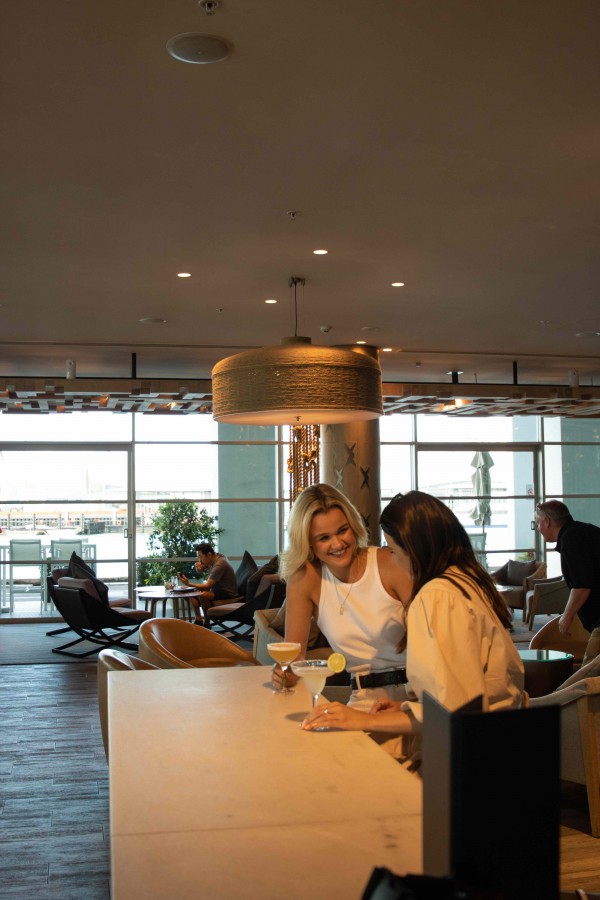 Have a look at the full menu to get those tastebuds ready here
Every hour is happy hour at The Hilton and that's something we can really get behind. If you're looking to quench your thirst after a long day roaming the city, or looking for an after-dinner night cap then look no further, Bellini Bar has got you covered. Situated below FISH restaurant it's a quick trip to find the best cocktails in town. The Bellini Bartenders are always prepared, ready and waiting to whip up something fruity for a summer sip on the deck or something a little more classic to sit and enjoy from the luxurious interior setting.
Five-star food and drinks, room service and Egyptian cotton bed sheets are enough for us to check in to The Hilton as permanent residents. Either pack your bags for a weekend of CBD fun or if you're checking in for some much needed R&R then we suggest that the complimentary robe will be all you need.