Here's where to find restaurant-quality Sunday Roast
Food has the power to take us home, and for many Kiwis, few dishes taste more of home than a good ol' fashioned Sunday Roast. Roasts are also a total pain-in-the-arse to do yourself, and it's unlikely you have a giant mānuka-fired smoker in your kitchen. Enter the advent of the restaurant-quality Sunday Roast.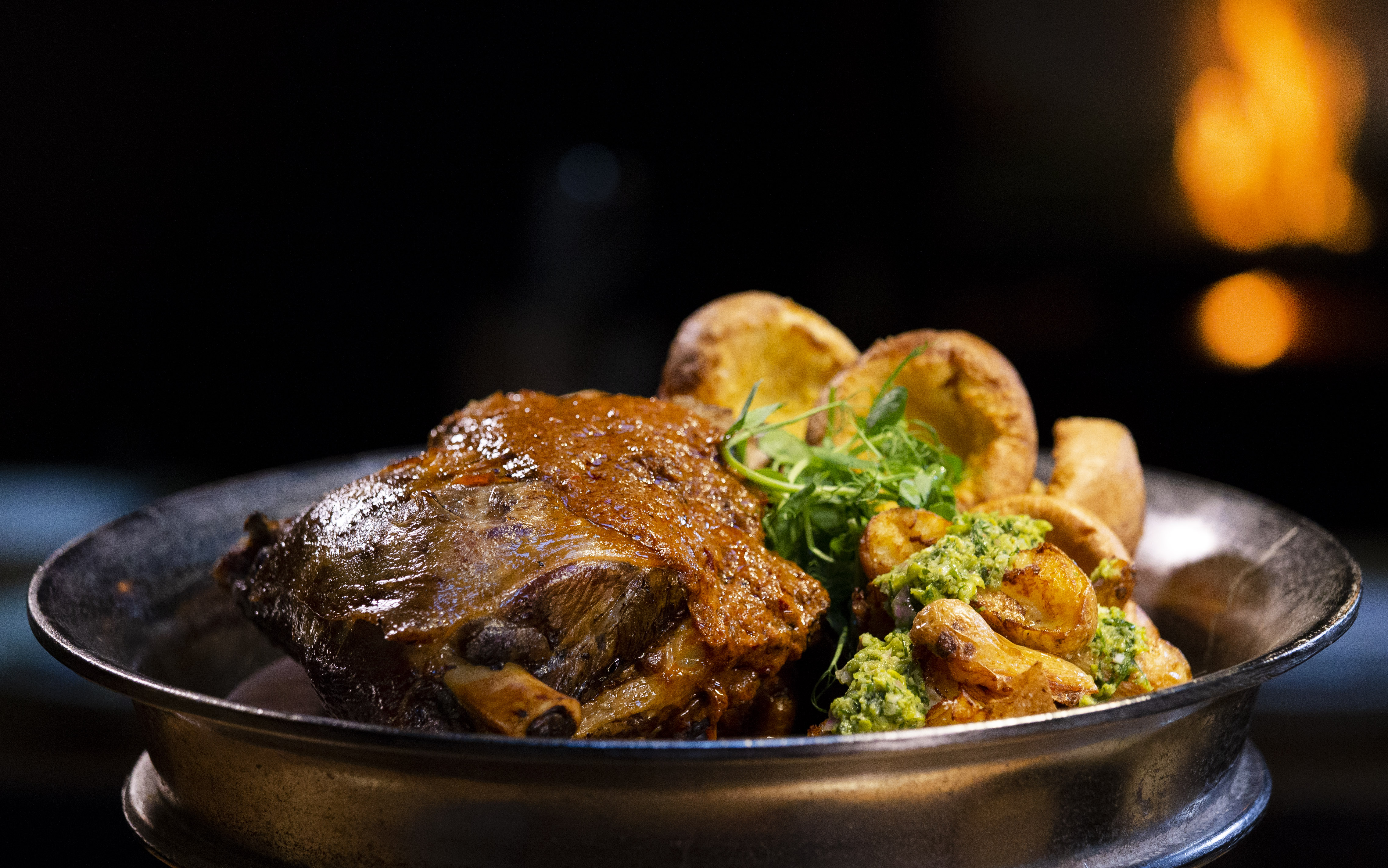 Thanks to the rise and rise of comfort food, Auckland's top chefs are bringing their skill and rigour to the humble Sunday Roast - and reigning supreme over the Yorkshire puds and gravy is Woodpecker Hill, with their Thai-infused take on classic roast lamb. They even offer a deluxe takeaway option for those who want the Sunday Roast experience at home, though it would be a shame to miss out on such a welcoming, easy-like-Sunday-morning atmosphere at the restaurant.
When we dropped by (Sunday Roast is, not surprisingly, only available on a Sunday) groups of families and friends lounged in the sheep-wool covered banquets, the mānuka logs crackled away in the belly of the kitchen's smoker, and legs of roasted lamb sailed out from the kitchen to enthusiastic diners. The vibe was definitely more laid back than Woodpecker Hill's weeknight hustle.
But let's be honest - and Mum, maybe skip this part if you're reading - what Woodpecker Hill is serving every Sunday is far superior to the Sunday roasts of bygone days. And that's largely because of the shockingly delicious way they prepare their spuds.
The secret is duck fat. Chef Che Barrington insists on roasting his potatoes in duck fat, and the result is deeply golden, crunchy perfection, topped off with a lime leaf, dill and spring pea chimichurri. The lime-leaf adds a little touch of Thai, enough to make the flavours pop, just as with Che's Yorkshire Puds, which he serves in a gently aromatic Massaman-style gravy.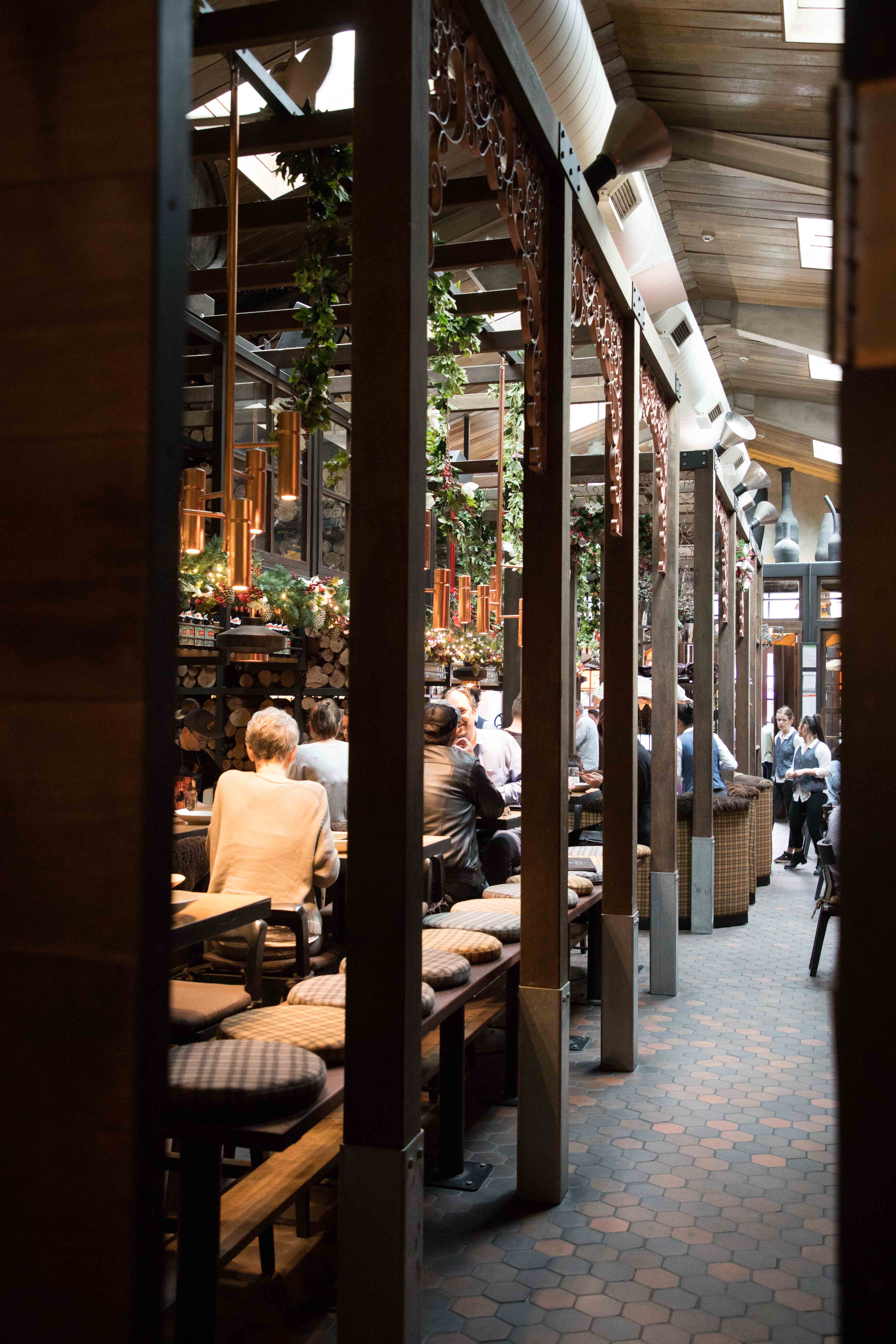 The leg of lamb is the main event, though. Dark and roasting-pan savoury on the outside, our slow-roasted lamb was impossibly succulent on the inside. We were dubious about the lack of mint sauce. But now that we've tried roast lamb with chimichurri - there's no going back. The zesty, piquant green of this tastebud-popping accompaniment is a triumphant pairing with te lamb - well done Mr Barrington.
Lamb this good is crying out for a delicious Pinot to wash it down, and we were spoiled for choice by Woodpecker Hill's selection — we chose the McManis Pinot Noir, bursting with black cherry and vanilla to balance up those deep roasting dish flavours.
Our only advice, other than to sit back and enjoy - is to pre-book. Please. While we sat in our booth, chatting amiably and savouring this most social of meals, we overheard the waiter breaking the news to a newly arrived table that although the kitchen keeps a couple of legs of lamb ready for walk-ins - it had sold out, as it does every Sunday.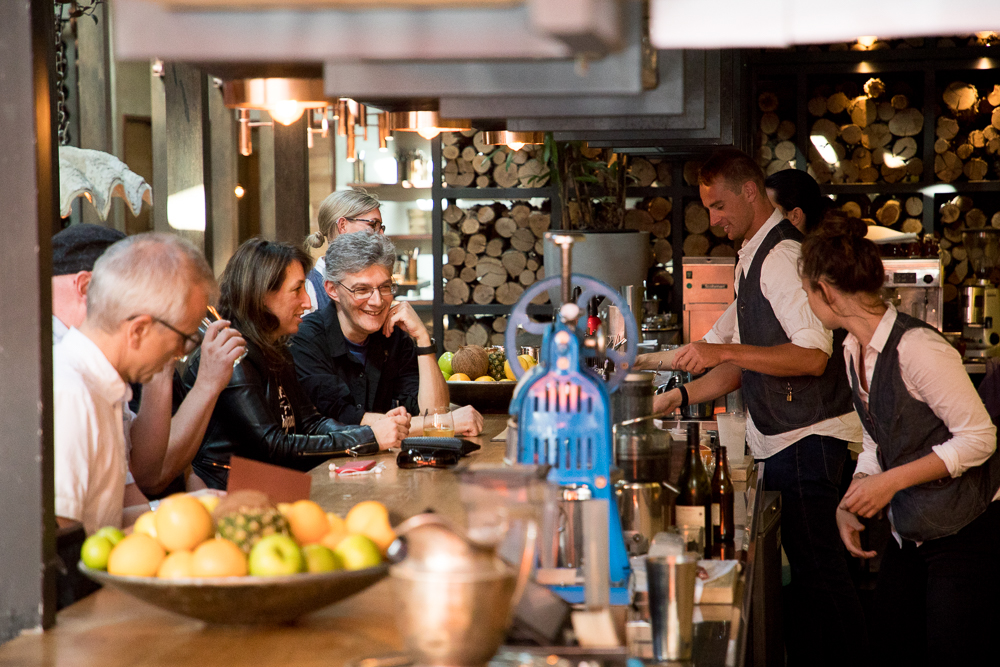 Fortunately we'd booked in advance, and the visit was full of succulent flavour, excellent wine, and a wonderful lack of rush as our table shared memories of home-cooked meals. Woodpecker Hill's Sunday Roast, $95 and serving four, is delicious proof of how exceedingly good food can taste when you take the time to take it easy - what better Sunday is there?