New Zealand diet ranked 11th in the 'Healthiest Nations in the World' study
Recent years has seen the rise of a number of troubling food trends. It's not easy out there. Cronuts, mac and cheese burgers, and deep fried Moro bars are plaguing the streets, in the keen eye of the aspiring hot-bikini-bod.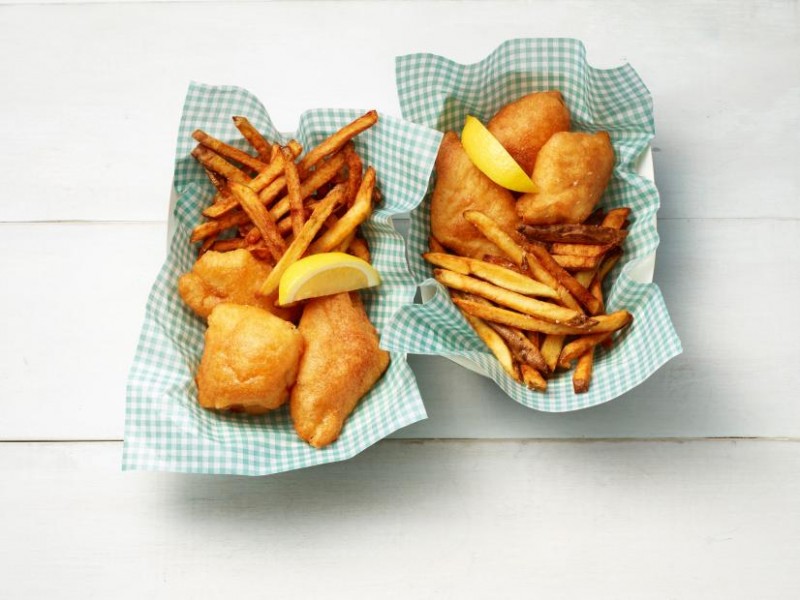 It has come as somewhat of a surprise to me, that New Zealand has ranked 11th in the 'healthiest national diet' study. Clearly the three eggs benes a week I've been sustaining for the past six months has slipped under the radar (*slow clap* though).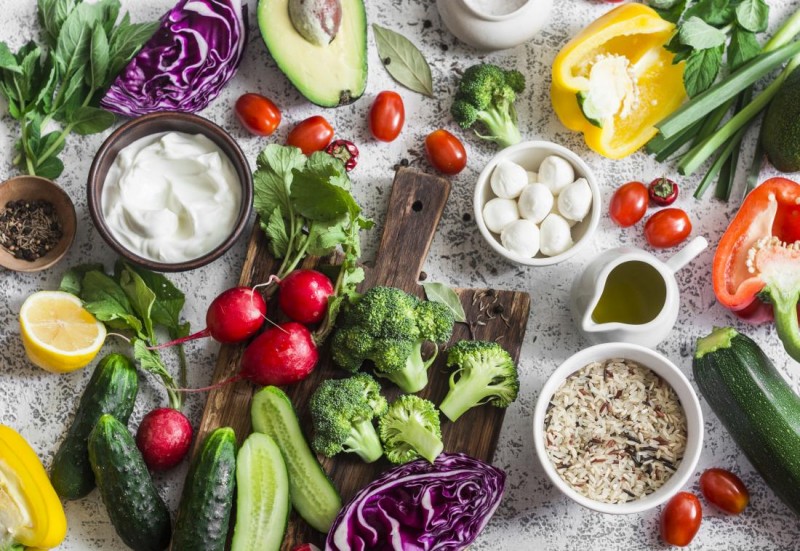 A recent study by travel experts Hayes & Jarvis has delved into national dishes from 34 countries across the globe, revealing that Australia is home to the 4th Healthiest National Diet - beating out the US and UK at 6th and 29th, respectively.
The study has explored over 102 different dishes from budding breakfasts to hearty dinners - illustrating the global leaders in healthier lifestyles.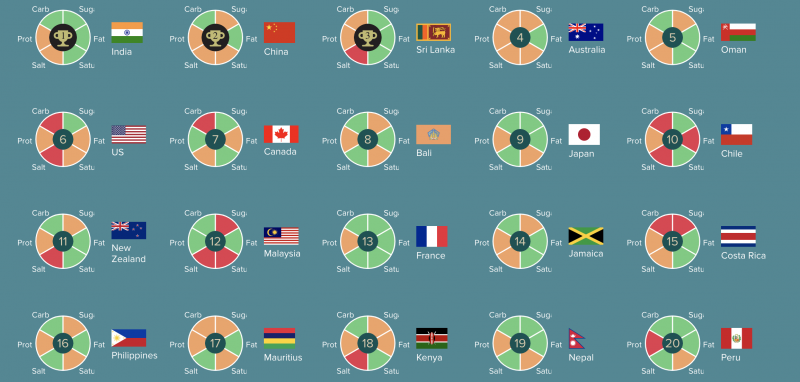 Some of the healthiest nations include:
India

– Ranking first overall, India is home to some healthier options, like masala dosas, which is lower in saturated fats and higher in fibre and micronutrients.

Australia

– While Australia ranks as the 4th healthiest overall, the country also ranked as the 3rd healthiest breakfast option, with nutritious and delicious zucchini fritters.

New Zealand –

While New Zealand ranked slightly lower than Australia overall (11th), it proved to have the best dinner option, serving up Kumara fritters.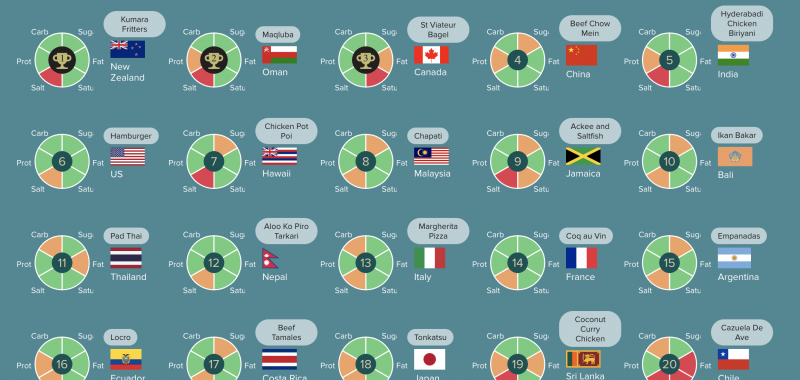 Someone pass the kumara fritters please.
Food is one of the most distinct features of any culture - from an English breakfast to a Gallo Pinto in Costa Rica. But who has the healthiest diet? Where can you go to get the nutrition you need?
You can compare meals to see which countries offer too much or too little of each nutrient when compared with the recommended allowances of each meal - and get a taste of what meals countries treasure most here.