Harry Styles, saying "no" & six other ways to nurture the soul this winter
Usually your propensity to catch a cold at this time of year would be no big deal but now, with health top of mind, keeping your immune system in peak condition has never been more paramount. Thankfully, there are defensive steps you can take to ensure you put up the toughest shield possible this season...Hey, Harry Styles may even be able to help!
Below we round-up some essential selfcare tips for arming yourself with the best defence against bugs at this time of year. Plus, some tried-and-tips to consider if you're just feeling a bit run down.
1. A healthy diet
It's not very cutting edge or glamorous, but you've got to nourish to flourish! The first line of defence against low immunity is a healthy, balanced diet. While vitamin C rich fruits like oranges might be top of mind when gearing up for cold and flu season, there are a variety of other nutrients equally important for effective immune system function.
Nuts and seeds: As the saying goes, good things come in small packages. Vitamin E, zinc, iron, copper and selenium can all be found packed into a variety of nuts and seeds and contribute in different ways to the immune systems operations. Sprinkle them on porridge, cereal, salads, rice dishes or spread nut butters on wraps, fruit or sandwiches.
Berries and cherries: Vitamin C and zinc found in these purple and red juicy fruits are needed by the immune system. These fruits also come with antioxidants, which can help minimise some of the stress and damage cells experience.
Fibre: Certain fibre rich foods called prebiotics help feed beneficial organisms living here which play a role in modulating the immune system, maintaining and protecting this barrier and much more. Think Jerusalem artichokes, asparagus, garlic and bananas.
2. Plenty of sleep
Don't underestimate the importance of eight hours shut-eye. Sleep is essential for your body to function smoothly and optimally, and is especially important when it comes to a strong immune system. Ever wondered why after a period of stress (or big weekend!) you fall ill? It's most likely because you haven't been getting adequate, quality sleep.
Struggle to get to sleep? Or stay asleep? Try a sleep and meditation app like Headspace or Calm - better yet, let Harry Styles soothing British accent whisk you off to dreamland via a bedtime story. Or, if Matthew McConnaughey is more your style, he's there too...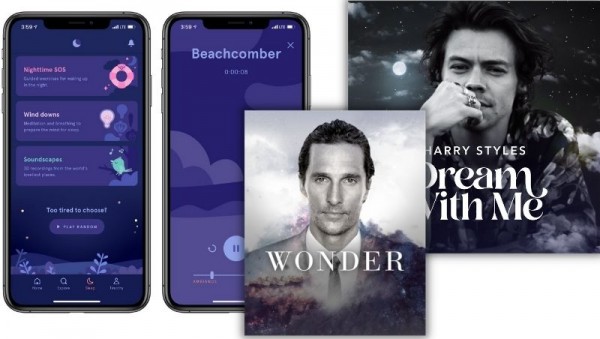 3. Supplements
Next to following a healthy diet, a supplement is an effective safeguard to fill in any nutritional gaps. Below are a few of the best supplements for immunity…
Vitamin C: It's everyone's go-to – and for good reason! Vitamin C is naturally found in many fruits and vegetables, but taking a supplement in conjunction – especially in winter – is highly recommended. People are right when they say that increasing your Vitamin C can help you feel better if a cold is brewing – it is packed with antioxidants which help combat the winter chills. Try Swisse Ultiboost Immune Defence.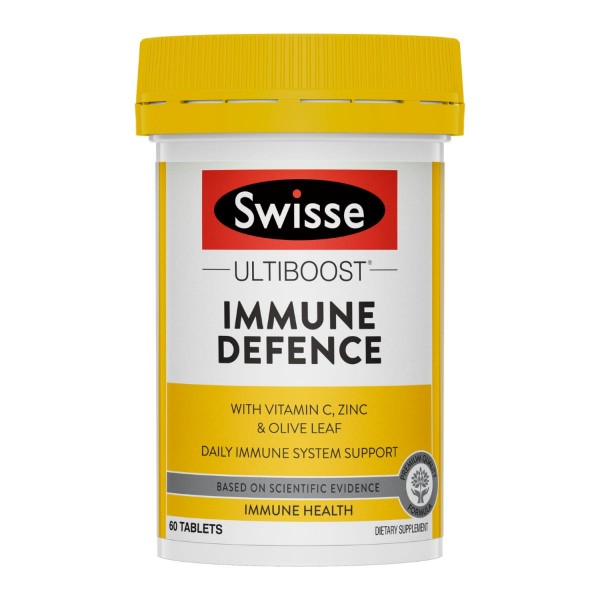 Pre and probiotics: When your gut does not function optimally, the rest of your body can suffer. Therefore, having exceptional gut health is important, especially over the winter months when there are more viruses to ward off that you may catch at work, school or out and about in your daily life. Probiotics are often referred to as "good bacteria" as they help replenish, balance and restore these bacteria and microorganisms in your digestive tract, improving your overall immunity. Try Swisse Ultibiotic Daily Digestive Probiotic.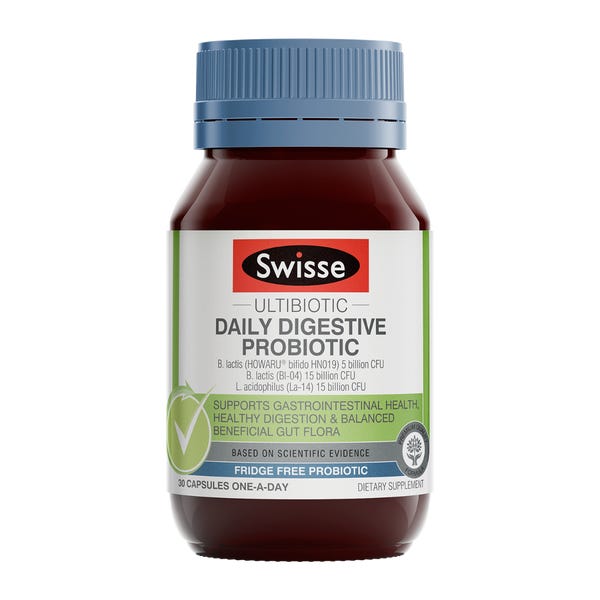 Vitamin D: Lesser known in relation to immunity but increasingly being recommended by healthcare professionals is vitamin D. Commonly referred to as the "sunshine vitamin" because we acquire it through sun exposure. However, most of us, especially in New Zealand where we tend to overprotect, don't get enough vitamin D. Research has shown that the immune system needs vitamin D to fight off viruses. Try Swisse Ultiboost Vitamin D.
There are also all-in-one formulas that combine the above beneficial immune system vitamins, like Nuzest Good Green Vitality.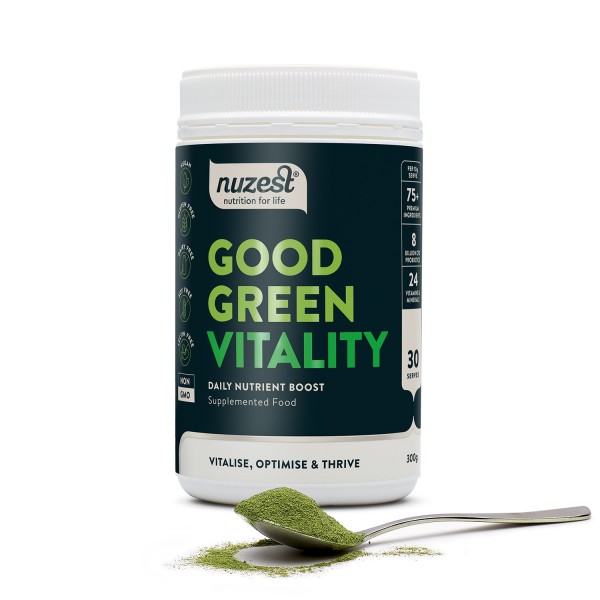 4. Learn to say "no"
Whether you're feeling exhausted, unwell or just uninspired, you can benefit from mastering the art of saying "no". Learning to say no is much harder to practice than you'd think, but if you're on the brink of burnout or struggling to get over a nasty cold, it's the best thing for you. Learn to be more considered with your time and energy - trust us, your body will thank you for it.
5. Exercise outside!
The idea that you'll catch a cold from exercising outside in winter is an old wives' tale. In fact, you're far more likely to catch a cold from nasty bacteria lurking in the gym. As long as you've got winter appropriate workout gear, winter is no more risky than exercising in summer – it's actually less risky. Research has shown that regular exercise boosts your immune system so it can better fight off the flu. So by exercising outside in winter and avoiding the gym, you'll be more likely to stay cold and flu-free this winter.
6. Drink water
Another underrated immunity and recovery booster is h2o. Drinking plenty of water helps to flush out toxins and ensure your cells get all of the oxygen they need to function.
7. Warm water with lemon
Chronic cough? Throat feeling like razor blades? Boost the benefits of water by adding a squeeze of lemon, which boasts a myriad of health benefits. Not only are lemons a great source of vitamin C, they've also been found to help improve digestion and aid in detoxification.
8. Stay warm
This one probably goes without saying but be sure to rug up and stay toasty this winter!
Images: @harrystyles, Free People