Get groovy at Auckland's Westward Cycle spin studio
Auckland is fast becoming the wellness capital of the country, with a multitude of new gyms offering innovative places to sweat. Between gyms with luxe amenities and fabulous instructors, there truly is something for everyone. But, for a long time, boutique spin classes, despite taking the world by storm abroad, seemed to be surprisingly underrepresented in our humble city, until now.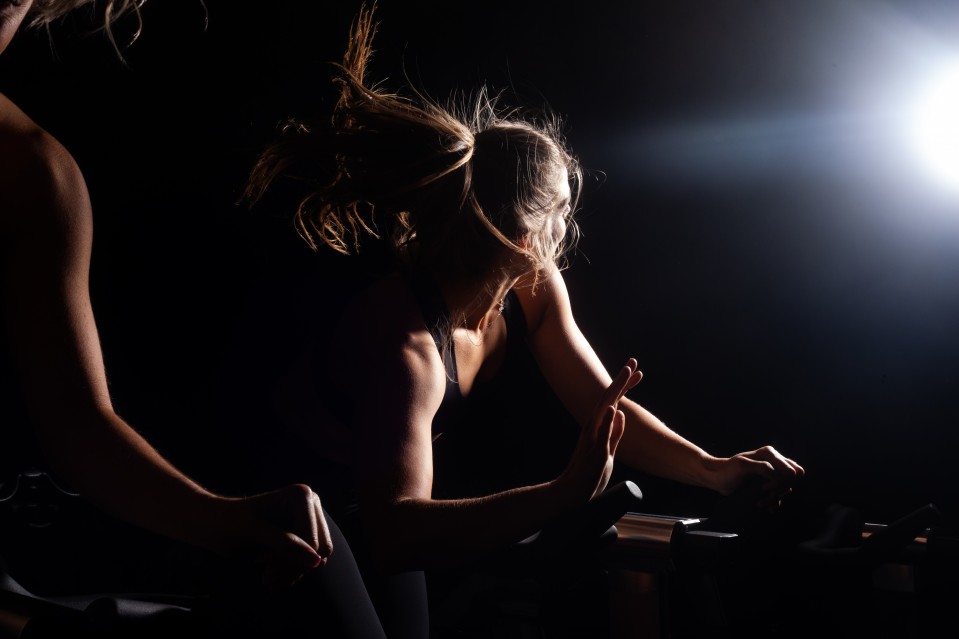 Introducing Westward Cycle, a fun, inclusive, high-intensity spin class workout that is fast attracting a cult-like following. And, after taking my first class last week, it's easy to see why.


The real point of difference between other gym classes I've taken is the energy aspect of Westward Cycle, the instructor will often dismount the bike, take to the floor of the near pitch-black room and provide an endorphin-powered motivational speech to riders. Expect plenty of non-ironic whooping and "hell yeahs" from fellow cyclists, too.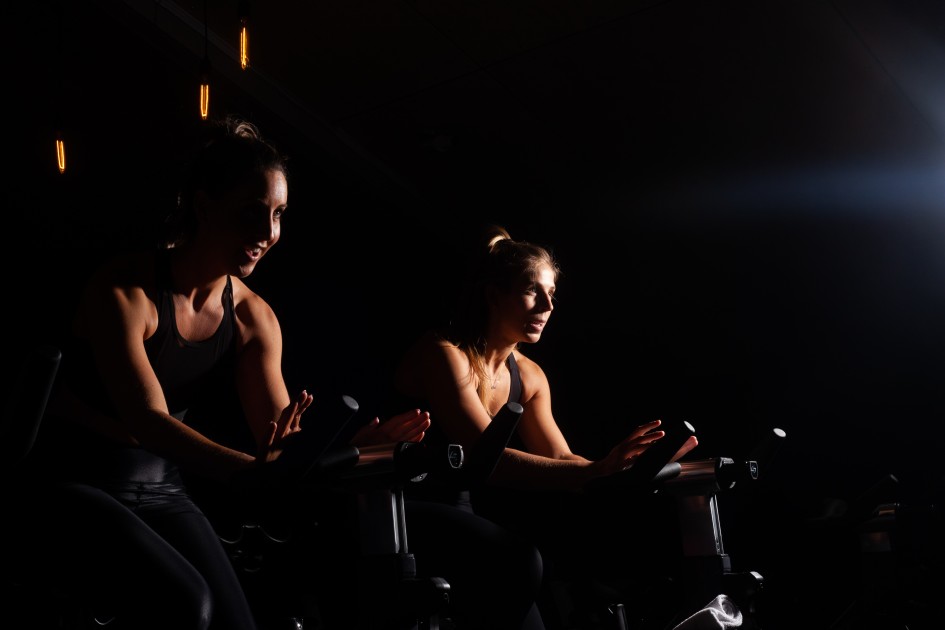 It's almost like being in the womb, you feel so supported by your peers and there is genuinely zero judgement from other gym-goers. You can go at your own pace, taking part when you're feeling eager, and slowing when you're not. Light-weight dumbbell reps add a strength component to the slickly choreographed 45-minute session, involving a number of seated high-impact sprints and heavier resistance standing climbs. As well as seated push-ups and dance-esque arm moves.

We sat down with Founder Sarah Fairburn and Marketing Manager Gab Davenport to discuss the idea behind the innovative new workout:
What do you consider to be the epitome of happiness? How do you incorporate this into what you offer at Westward Cycle?
S: When I'm happy and in the flow I approach life with an ease that allows me to navigate the zigs and zags of life with grace. We've created a workout and a space that facilitates letting go of the daily stresses and returning to your true self.
G: When I think of happiness I think of past times with friends and family. But in a broader sense, happiness is about balance and feeling content in every area of life - that you can control. I know without physical exercise my mental state suffers, so movement is paramount in ensuring I feel mentally strong and physically fit to take on what lies ahead for me.
Is there anything new or noteworthy coming up? Any plans for expansion?
S: First and foremost we have just opened our new flagship studio in Eden terrace. We have tripled the size of our studio, updated our amenities and are looking for the next great space for studio number two.
G: The brand has grown significantly since Sarah opened Westward in 2017. Not only is our rider base increasing, we have recently opened our flagship studio in Eden Terrace Auckland, our team is growing + we definitely want to share our feel good movement philosophy with other people in Auckland, and other cities - watch this space!


What do you think it is about dancing on a bike that people enjoy so much?
S: The choreography helps people shift out of their comfort zone, while you're doing it individually it also connects you with the other people - the pack riding as one. There is something at the core of dancing that connects people which is particularly important in this digital era, it cements the community engagement we strive for at Westward.
G: I think it is the unexpected contrast of what they think they are walking into. Westward is like no other spin studio in Auckland, in fact we flip that stereotype on its head. I think we have been able to create an environment where people feel safe to express themselves, it's dark enough that no one can really see you, but also our community is so inclusive that everyone wants everyone else to have just as much fun as they're having. Whether you're part of the Woo Crew, or whether your favourite bike is #25 (darkest spot in the studio), when you enter the studio you leave your day behind, you get lost in the music, and can express however it is you're feeling.
What's your favourite thing about what you offer gym-goers that other Auckland gyms don't?
S: While 'community' is a cliche term in the fitness industry, I can say genuinely that our community is like no other gym. Many of our riders arrive not knowing anyone, and now most of them are friends outside of Westward - I've never seen it, or experienced it quite the same in another space. Our approach to fitness and wellness is different - you will never hear us talking about weight loss or diets, we encourage our riders to focus on overall health - the physical being is just one part of overall health, not how much you weigh, or what next month's shred entails. We believe fitness is for everyone, we are all meant to move, we believe movement facilitates reconnection to yourself, and a community.
G: I have been a member of a gym for as long as I can remember, both in NZ and overseas and I hadn't found a studio quite like Westward. I am proud that our team is truly genuine, we care about every person that walks through the door, we remember when you had a sh*t day last week and we'll check in to make sure this week is better. We know what music you like so tailor our playlists (love me some 90's hip hop), we take time to engage with everyone pre/post class, we are family despite being all incredibly different and wonderfully unique. Westward is not intimating, we have no expectations other than for our riders to have fun and feel good through movement - why? Because we care. Oh, and we have Annabelle - the cutest, sweetest doggo who greets all our riders!
How did you initially get into spinning and how did you come to open Westward Cycle?
S: In my younger days I was a competitive dancer, and post uni I became a runner and when I found rhythm cycling it was a marriage between the two. Rhythm cycling gave me the endorphin rush quicker than running did, so when I moved to NZ and realised no one was offering it here I decided to open Westward!
G: I used to spin at other gyms before I found Westward but what made me return after my first visit was this (that care factor): After my first class with Sarah I went outside to find my car had been towed due to roadworks. It was my first day of a new job so naturally I was stressed I would run late. Sarah was so kind and called the tow yard while I frantically got ready, she then drove me to the tow yard to collect my car. We got chatting about Westward and my recent qualification in personal training - a week later we caught up for coffee to discuss an instructing role as well as marketing support and the rest is history!
Did you realise Aucklander's needed a spin studio?
S: Yes, there was no other space offering what I had experienced overseas and as Auckland is such an incredibly active city with no one offering it, I thought they would love it as much as I did! I wanted it, so I created it.
G: I wasn't aware of the need, because until I had tried Westward I wasn't aware just how different the class is. It's addictive. Regular spin has nothing on rhythm cycling.
What's your favourite thing to do outside of work?
S: My husband and I are both foodies so we enjoy dining out for a late brunch at Federal Delicatessen or a late night drink at a K Rd haunt.
G: Catching up with friends and family over a few G&T's or chilli margs - it's all about that balance!