Friyay! While we know it's technically only been a short week, we can't help but find ourselves counting our lucky stars waking up on a Friday morning. With no more reasons to stress, give yourself a break and check out this week's Friday Favourites with a glass of Pinot Noir on hand, go on... we insist.
ECOYA Limited Edition Candles
Ecoya's new range of limited edition candles will transport you to the tropics in an instant. Inspired by a summer spent in the South Pacific and Australasia, you may very well find yourself on Fiji time... just a warning.
Lanree Aesthetics
If you're anything like us, the dreaded words "summer is around the corner" have been haunting your every move. No fear, Lanree Aesthetics is here to save the day and to save your summer! Their CoolSculpting fat-freezing procedure will treat tummies, love-handles, thighs, forearms and even bra lines. The procedure works towards eliminating any stubborn fat that manages to make itself at home despite efforts through diet and exercise. It is the only fat-freezing procedure that is FDA-cleared and non-surgical where results are proven, noticeable and lasting! Treated fat calls will be crysalised (frozen) and then eliminated by the body through metabolism, leaving you with the sculpted figure you've always desired.
Acne
Acne Studios is launching an exciting 48 hour online pop-up in New Zealand for the first time! On the 24th of October, customers will be able to shop a handpicked selection of Acne Studios classics as well as exclusive garments from past collections for a cheaper price! Excuse us while we spend our lunch break frantically filling our cart....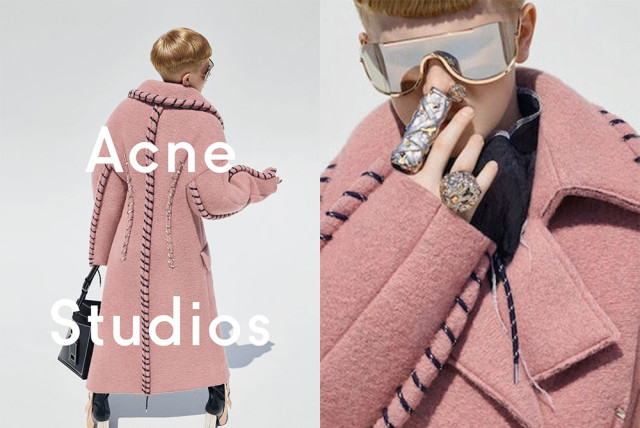 Whips n Spurs
It's what we've all been waiting for... grab your pals and get ready for Ellerslie's iconic Whips n Spurs party on Saturday the 28th October! Know for giving partygoers an experience like no other, the Whips n Spurs Spring Edition has access to the party in the exclusive trackside Cuvée champagne bar, including bespoke cocktails, the finest French champagne and Hanoi-style street food from Auckland's Indochine Kitchen. If this hasn't sold it for you yet, there will also be ace DJ's for those of us who enjoy a boogie, and also (the best part) an opportunity to have a flutter on the horses. Don't drink and canter, people.
Tickets are on sale now. Standard tickets are $55pp and limited VIP passes are $85pp. Ellerslie is holding a special short-term offer of 10 tickets for $500. Tickets include a bespoke Whips n Spurs cocktail and access to the exclusive Cuvée lounge.
For more information and details on dress code visit www.ellerslie.co.nz. This is an R18 event.

Rise Hot Yoga & Pilates Presents: Hip Hop Yoga
Rise Hot Yoga & Pilates is offering an exciting new addition - Hip Hop Yoga, which is set to launch two live events on Saturday the 28th October at 8.45gam and 10.30am! The events will include a live DJ as well as Kombucha on tap and breakfast with mats and sweat towels on the house. Whether you're a Yoga newbie or a Yoga junkie, this class is targeted at anyone who wants to focus on energy and have fun! To have a laugh whilst sweating your a** off to hip-hop tunes, head here to book tickets, booking is essential!
RUBY YOU'VE COME A LONG WAY, BABY COLLECTION
Two of our favourite brands are collaborating to create something beautiful. Designer Deanna Didovich has been working towards curating RUBY's first ever collection of vintage Levi's jeans which has only recently launched in store on the 11th October! Each denim purchase is equipped with a handpicked printed scarf for some added flair. Every shape is considered in this new collection, inspired by retro silhouettes and SoCal's sun-bleached vibe! We know where we will be shopping for our summer wardrobe!
Image credits: VSL studios, Eventfinda, Bed Bath and Table