In what has been a strange and unprecedented week for the the whole world, one thing remains the same... The joy of Friday. To distract you from the dreaded C-word, here are some new openings, brand spanking must-have products and cool labels to get on your radar...
Converse reinvent 2020 with new genderless SHAPES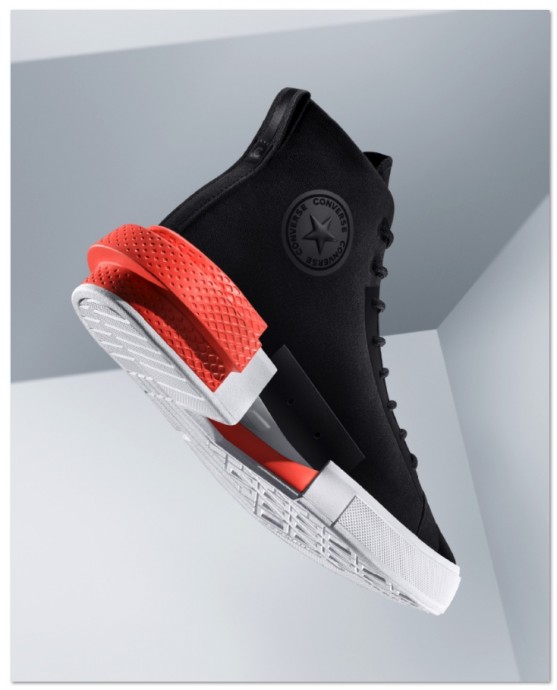 Get-to-know Converse Reinvent 2020's two new product design initiatives from Converse: CX and Converse Shapes. Converse pride themselves with their intelligent design, catering to the needs, desires, and expectations of global youth. And these are no different. Involved in this product series, Converse CX draws inspiration from a traditional mark of converse innovation and quality, the CX stamp which first appeared in 1915 on rubber products. Through research and experimentation, CX delivers new levels of comfort, as the way Converse footwear is made will transform.
The launch of SHAPES, a significant expansion into apparel, is the first completely genderless collection of apparel essentials, also Utility Fleece and Court Ready collections. The collection is designed for body shape, not for gender. SHAPES is fuelled by the idea that size is a reference point, not an identity.
The beauty of Kombucha Bros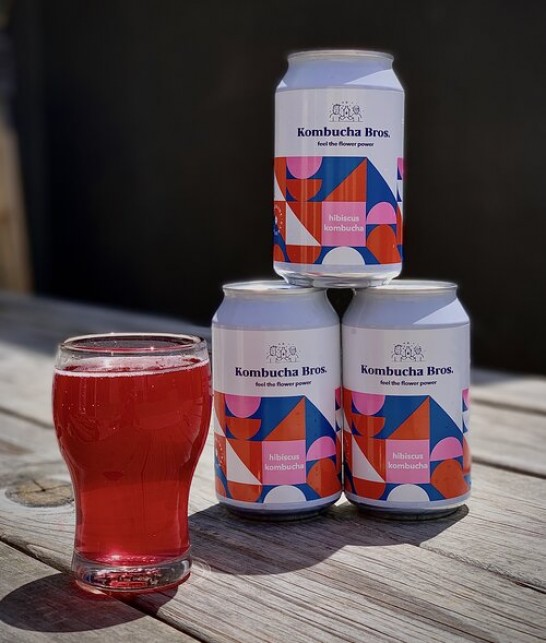 Kombucha Bros was founded by best friends Jake and Brandon, both with a background in science as well as a passion for fermenting almost anything good for you, these 'brothers' share a good sense of humour and love for kiwi spirit and outdoors.
Brewed and hand-blended daily by the Kombucha Brothers themselves in sunny Nelson, they have a range of alcoholic and non-alcoholic beverages containing only the best local ingredients. With a variety of flavours to choose from, it will leave you wanting to go back for more.
Hej Hej is here to stay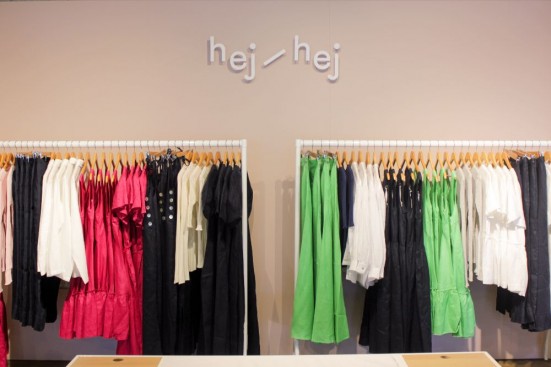 Clothing store Hej Hej is a distinctive, colourful and easy-to-wear clothing made from quality fabrics that don't cost the world. They recently announced that their BLOC Store is here to stay. You can find the new store layered in linen and to celebrate, and a HOT TIP: if you spend over $300 in store this weekend you'll receive a complementary Griffin Tee.
Georgia Fowler fronts chic new haircare brand MONDAY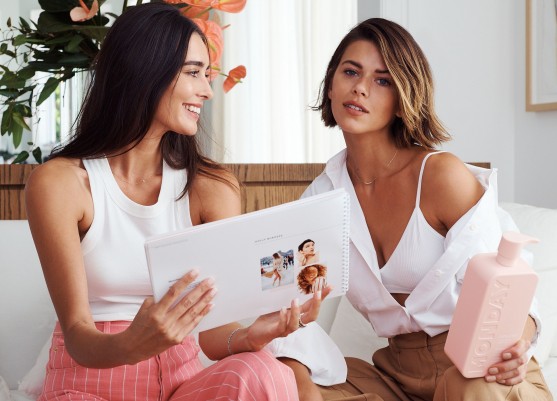 If you're looking for salon-quality hair products at an affordable price, MONDAY haircare is the chic new answer. MONDAY has formulated products that are engineered to perform better than leading salon brands, created cruelty-free without SLS or paraben nasties, contains 11 amino acids and a variety of plant extracts. So it ticks all the right boxes!
Joining founder and beauty entrepreneur, Jaimee Lupton and the MONDAY family chose muse and international model Georgia Fowler to front the brand. The stunning model will also stay on board to help out with the creative direction of MONDAY.
NEW OPENING: Assembly Label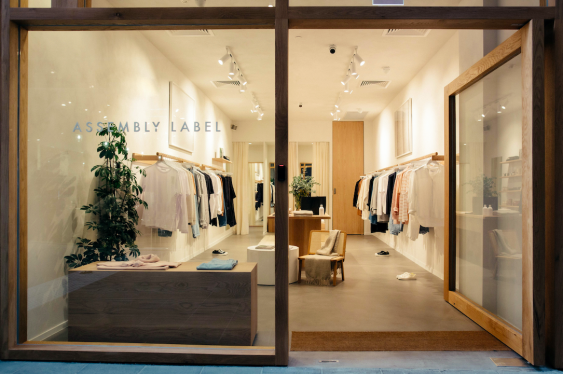 They've arrived! Assembly Label recently opened its first international store in New Zealand. A Sydney-based brand they currently with over 12 Australian stores and their first NZ store can be found at the new Westfield Newmarket on level 2 shop S241. The store design was created by a collaboration project with We Are Triibe. Assembly Label embodies the minimalistic look with high-quality clothing that is perfect for a relaxed lifestyle.
Ellis Label paving the way with Made-to-order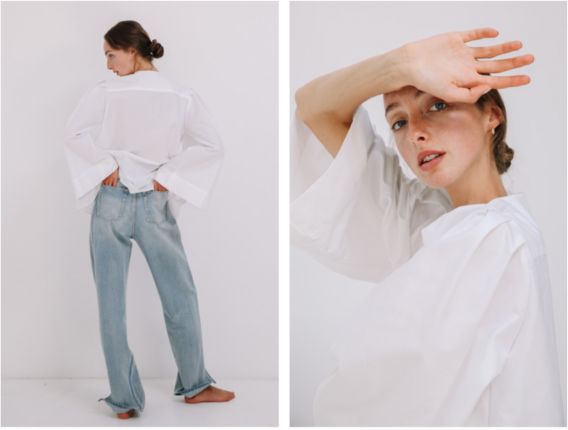 Made to order womenswear label 'Ellis Label' originally began as online store Ellis and Friends, carrying a limited amount of new and vintage items. To fill the gaps in their wardrobe, that they weren't able to find anywhere else, in-house label 'Ellis' was launched.
This was the beginning of something special, leading them to close the chapter of Ellis and Friends. They embark on another exciting journey ahead as they introduce you to their namesake brand, Ellis Label. To limit waste, they work with a sister duo production team in Auckland sourcing from local suppliers in small amounts, and each garment is made and dispatched to track supply.
Ben & Jerry's are Fairtrade & have new flavours!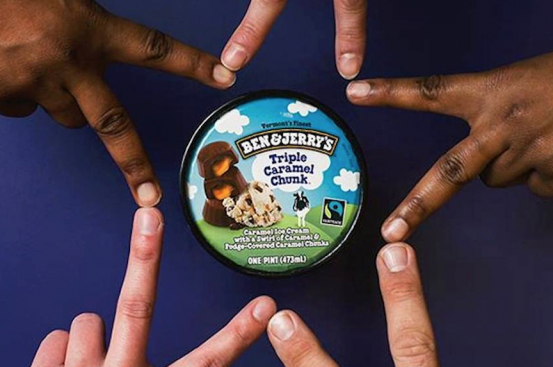 If you have a sweet tooth or just looking for a treat then you can give Ben & Jerry's new flavours a try. Their current ice-cream flavours that are out in NZ include dairy-free chocolate caramel cluster, dairy-free chocolate chip cookie dough, chocolate cookie dough core, salted caramel core, and Netflix & chill'd.
Ben & Jerry's is a current supplier of Fairtrade ice cream, ensuring that their ingredients are socially and environmentally responsible. They started using Fairtrade ingredients in 2005 and were the first ice-cream maker in the world to use Fairtrade certified ingredients. In 2010 is when they fully committed to using Fairtrade ingredients in all flavours and they are now partners with Fairtrade International.
In order to display the Fairtrade symbol that Ben & Jerry's has on their ice cream, it needs to be registered by Fairtrade International. When you make a purchase with the fairtrade mark on it you are buying from a business who has met the international Fairtrade social, economic and environmental standards which are set by the certification body Fairtrade International.
The new Incandescent AW20 range by Ruby has landed...
With the cold seasons approaching, the inspiration for the Autumn/Winter 2020 collection was influenced by Danes and their way of winter living. This season of Ruby focused on wellness and joy. As the season is changing and the colours are turning the collection has an abundance of options that can be worn alone, layered, or even as a statement piece. RUBY Incandescent is your winter-ready wardrobe match.
NEW OPENING - Humble Canteen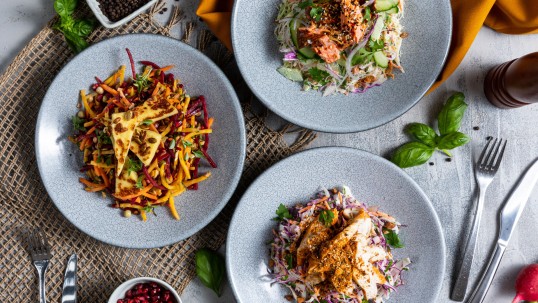 Looking for fresh, affordable and convenient when eating out? The Humble Canteen recently opened in Wynyard Quarter as a conscious cafeteria aiming to offer food that is better for you, better for the planet and better for society. Customers are encouraged to dine in or bring reusable takeaway containers, contributing to their zero waste policy and commitment to reducing their carbon footprint!