It's that time again folks, the long-anticipated Friday (and even better, the weekend) is finally here. Monday marked itself as only 100 days until Christmas, meaning that not only is the holiday season fast approaching but so is the summer sun, yay! This week's Friday Favourites is a long and comprehensive one. Whether you're at home or in the office, prepare for a spectacular and comprehensive list of the hottest things we've conjured up to comprise this week's Friday Favourites. (Trust me there are some real goodies especially if you wanna start that Christmas shopping early (or if you're like me, treat yo self)).
Loclaire Summer 2019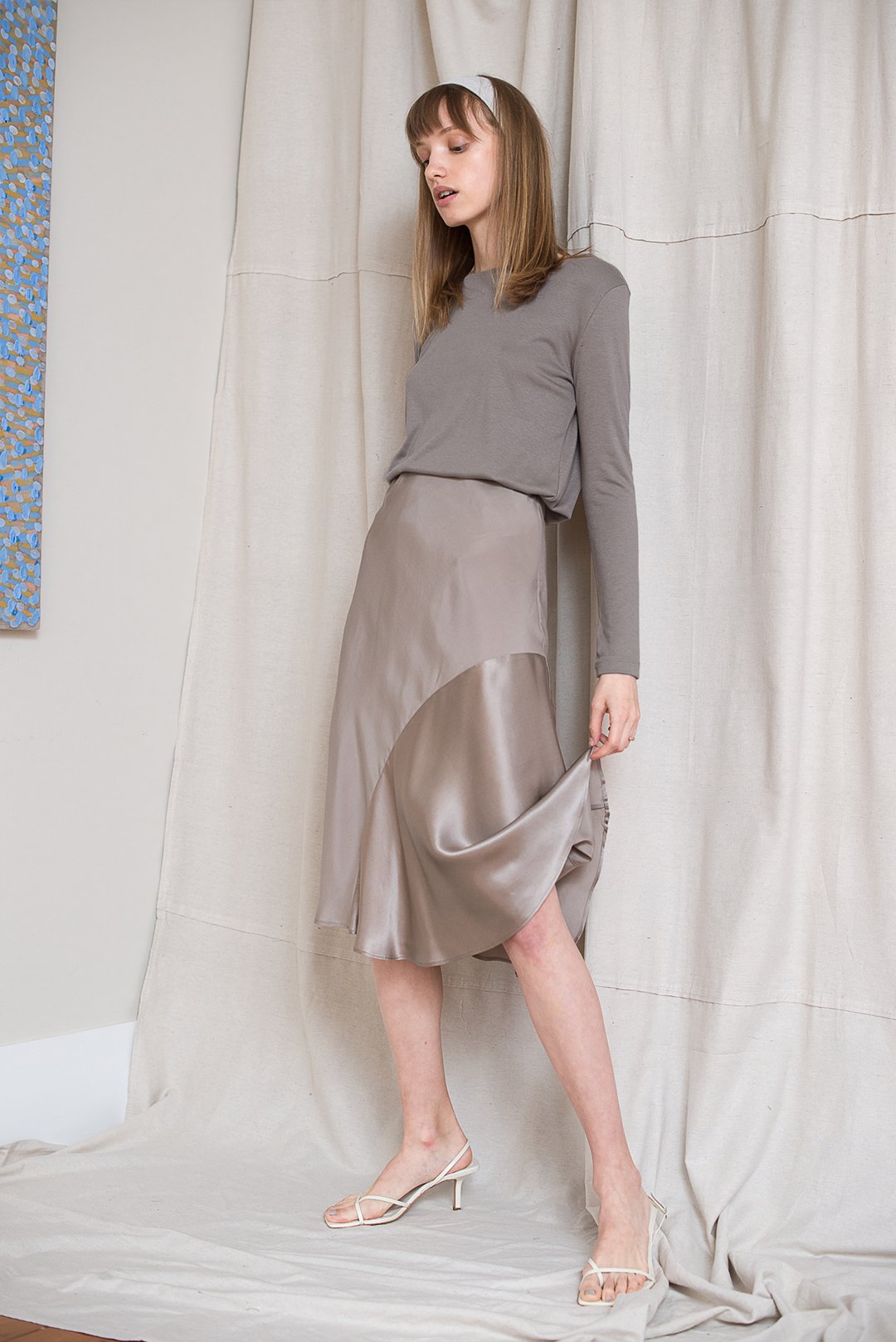 Today marks the launch day for Loclaire's Summer 19 edit and staying true to their ETHOS, this drop brings together effortless separates in a selection of considered fabrics. The palette is fresh and tonal, a synonymous tone for a classic summer look. Coinciding with the summer release they're excited to launch LOCLAIRE With Purpose. A new initiative that looks deeper into some of the industry's biggest issues, starting with the topic of waste. To shed a light on waste they have created a limited-edition Reefs Bag made entirely out of their production waste. The bag will also be free with all online purchases over $200, some could think of it as a Gift With Purpose.
loclaire.com/collections/summer
'Isle of you' Moochi collection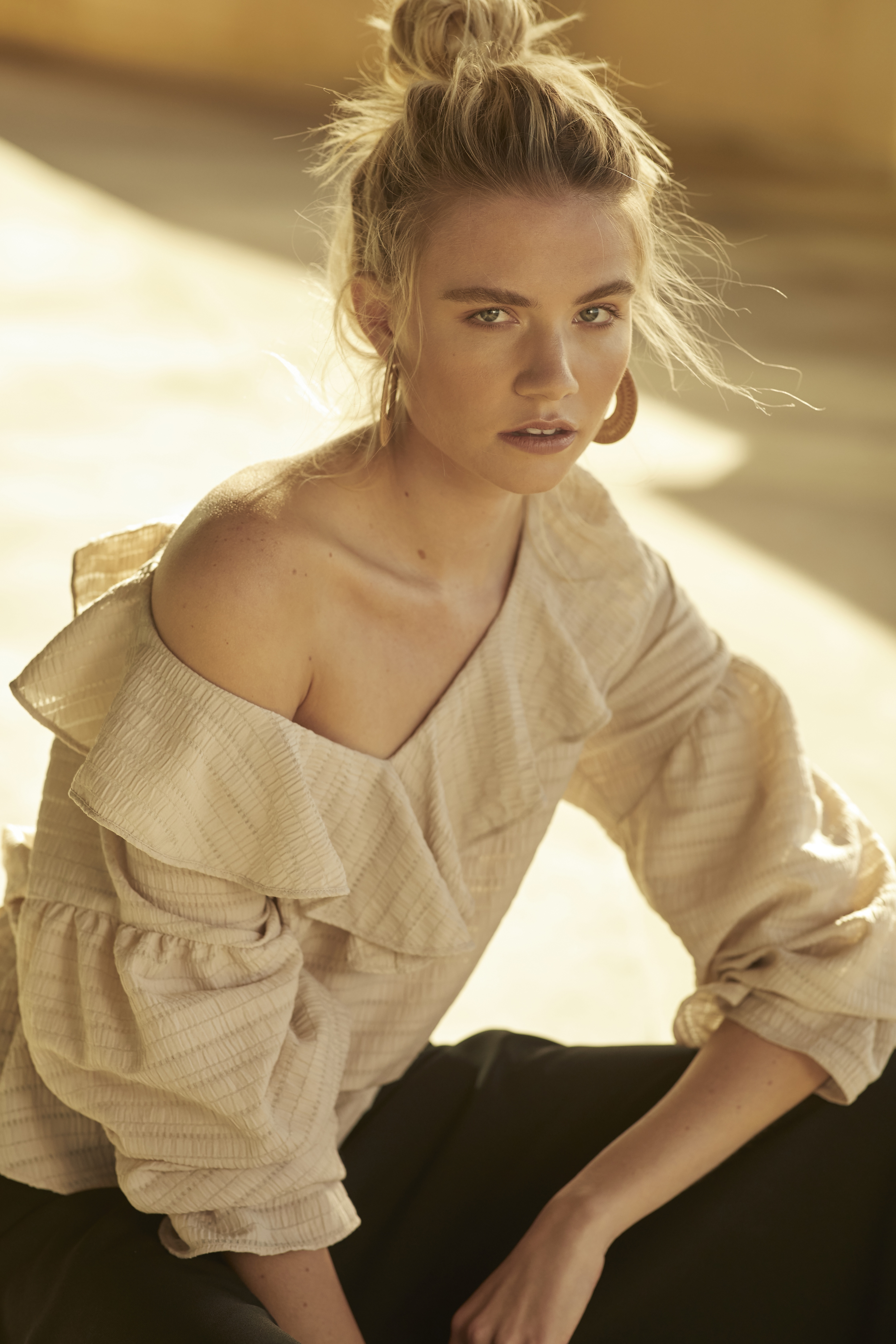 Shot on the picturesque island of Waiheke, this collection is the epitome of luxe minimalism. Effortless design and impeccable curation of fashion are one and the same with Moochi's garments cementing them as a tried and true New Zealand favourite. Positive vibes are ingrained within the very fabrication of the 'Isle of you' aesthetics with a colour palette of; subtle almond, firey orange-red to smokey camel, luxe khaki, black flair and charcoal. A coveted collection that encourages only the best moods and vibes where all are guaranteed to find some spring/summer hidden treasures.
Allbirds latest creation, Trino™ Socks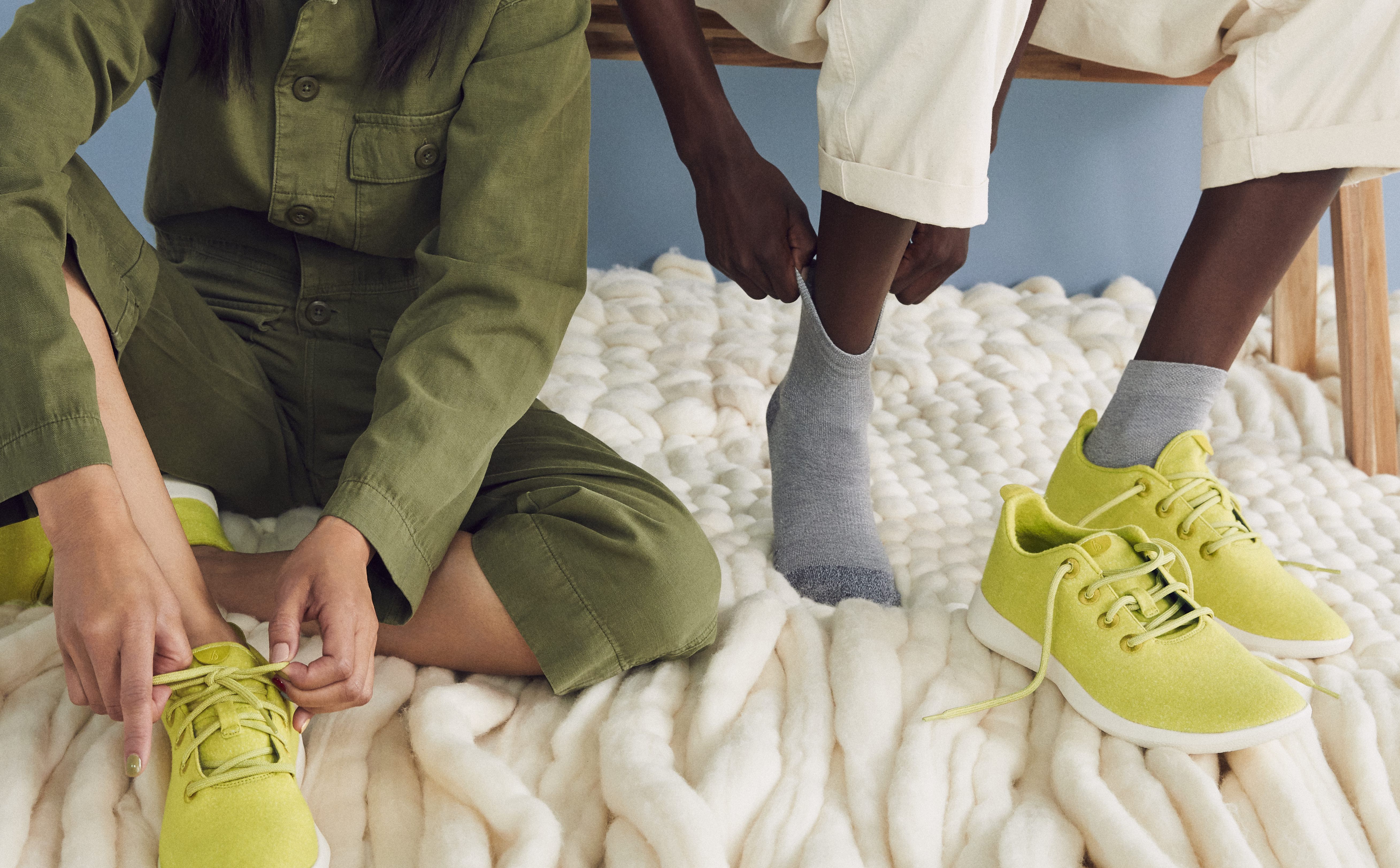 Allbirds is a sustainable company who are making better things in a better way, including the new range of Trino Socks they've just released. Trino is a proprietary blend of natural Tree and Merino Wool, bringing together the incredible properties of both, for a totally new kind of comfort. What makes these socks so sustainable is they're made with natural ingredients (part plants and part recycled plastic bottles) as well as being packaged in recycled cardboard and is 100% carbon neutral. Lead the change of sustainable purchasing and grab yourself a pair of these life-changing socks.
Boh Runga's latest collection 'Shapes'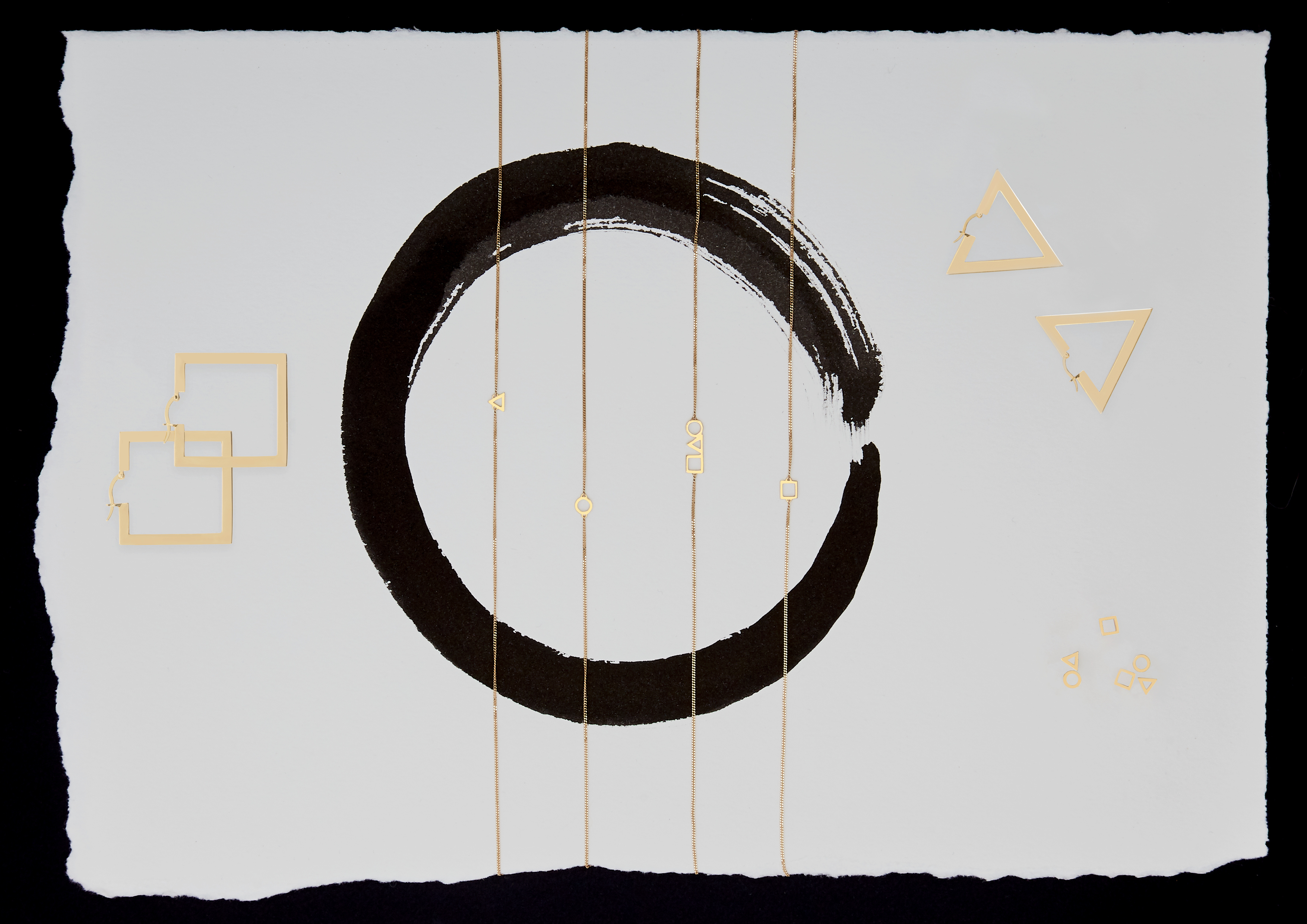 Jewellery is the ultimate accessory year-round, making every look instantly that little bit more put together. Inspired by the famous Buddhist monk Sengai Gibon's painting from the 1800s, 'Shapes" is an opportunity for reflection and stylistic expression. Boh Runga's Shapes collection celebrates three simplistic forms; the circle, the triangle and the square. A true pairing of mystical elements and sleek modernistic elements. Each shape holds a unique meaning; The Circle represents the formlessness of the infinite, the Triangle is the beginning of all forms that the inquiring human mind with all its senses and ability to reason demands, and the Square is the Triangle doubled, this doubling continuing infinitely, the vastness of all things.
Fitbit Versa 2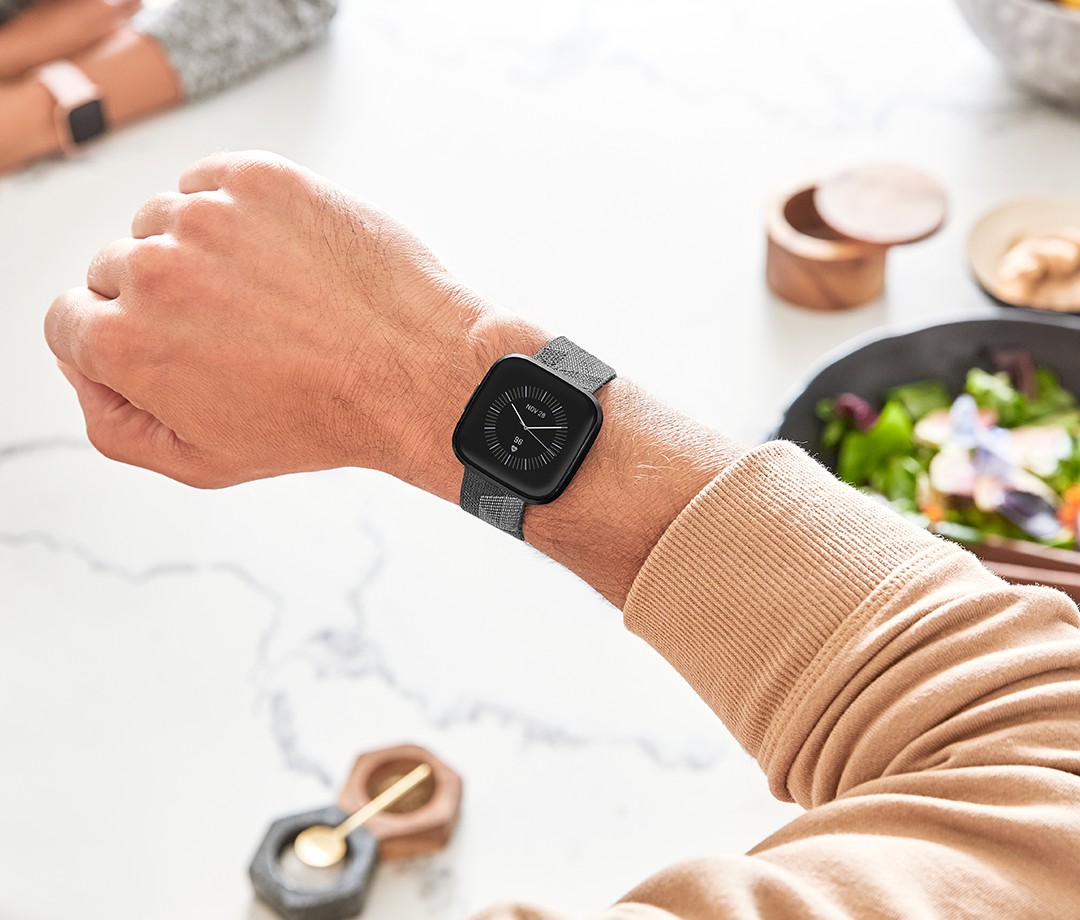 Fitness enthusiasts and anyone into health and wellness here is your new best friend to help you achieve that healthier lifestyle and way of life. The Fitbit Versa 2 is a premium, voice-enabled lifestyle smartwatch packed with even more advanced health, fitness and convenience features powered by 5+ days battery life to maximize your day and night. The Versa 2 is the first Fitbit smartwatch to have the capabilities of Amazon Alexa Built-in and Fitbit Pay. A tremendous advancement that works as a stylish and functional accessory to help you get that wow-zer summer beach bod.
Crane Brothers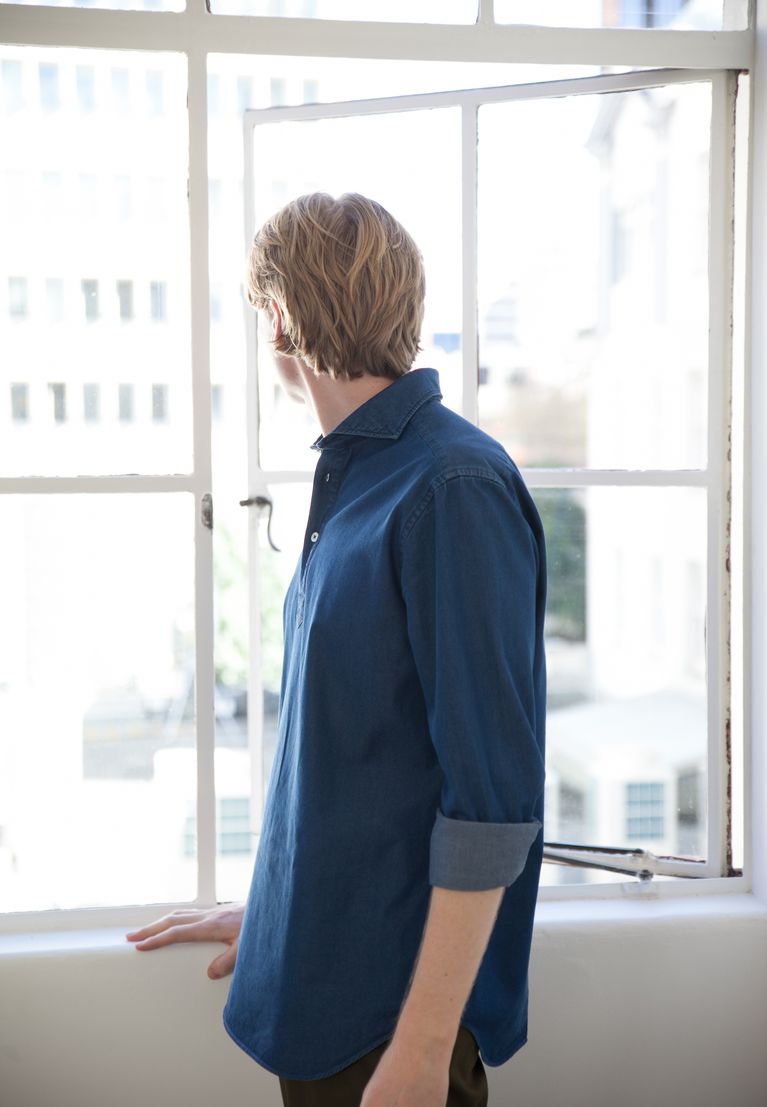 To all you men out there, as we enter a new season, it is only appropriate to spruce up your wardrobe with some dashing new pieces, and where better to find made to measure clothing than from our favourite menswear store, Crane Brothers. Obsessed with detail and trendsetting, Crane Brothers offer the epitome of menswear including a range of suits, shirts, shoes, blazers and trousers. Promising stylish and suitable clothing for every season and every occasion, the Italian made clothing is bound to have you thriving with confidence and relaxed with comfort all year round.
Qatar Airlines
For all jet setters and those lucky enough to be planning their summer getaways, look no further for Qatar Airways is your dream airline to propel all your holiday dreams into reality. Providing the ultimate level of luxury and service in every class offering they are the idyllic way to travel in style, comfort and safety. With deals popping up every week, make your next overseas experience unforgettable with Qatar Airways.
Augustus Bistro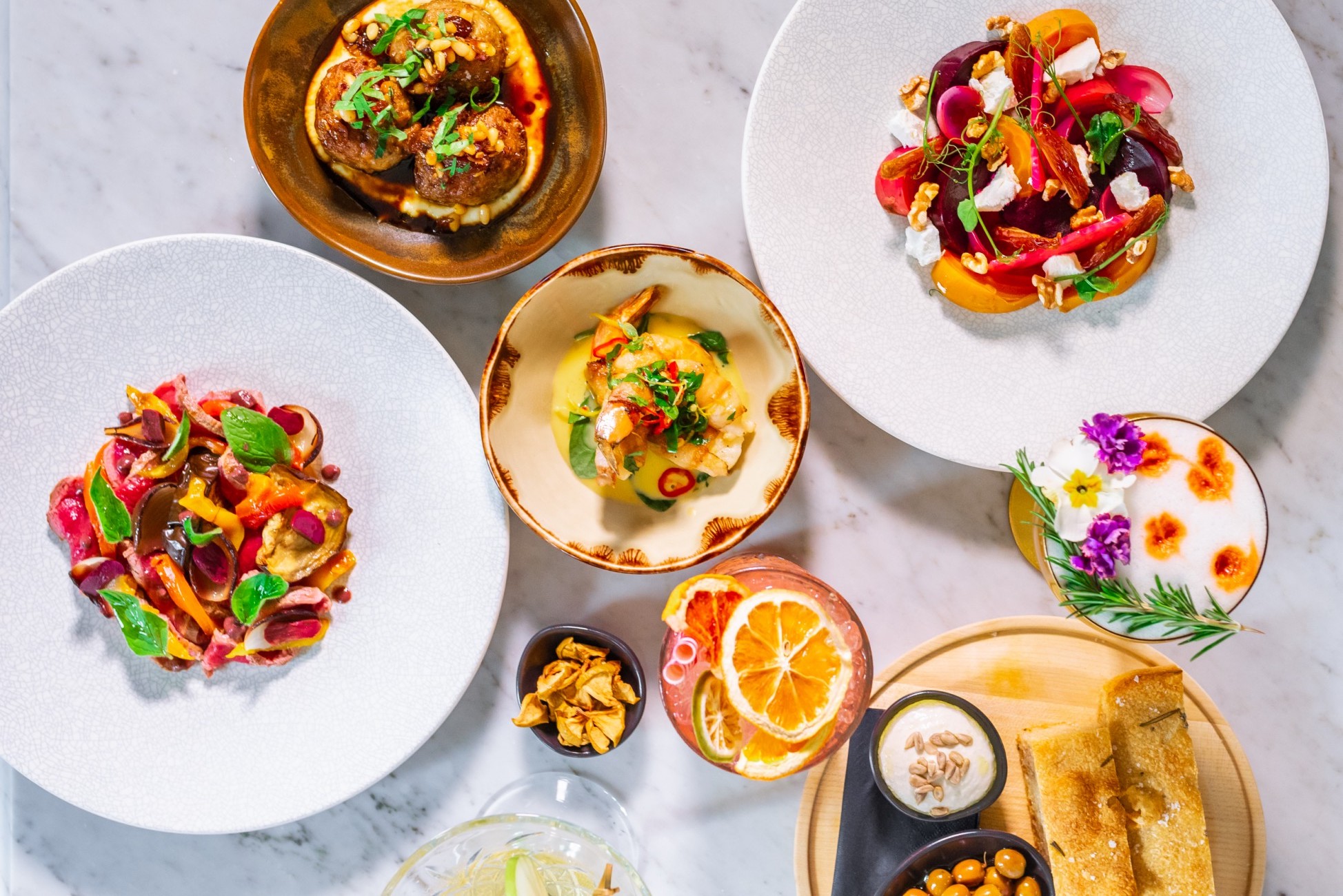 With a menu that is constantly being revamped and a dining room that boasts quirkiness and chic, Augustus Bistro has become a strong contender for Ponsonby's most sought after restaurants. Influenced by the aura of a European eatery, yet still boasting the best of New Zealand's produce, the menu includes treasures such as fluffy agria potato gnocchi, slow-cooked beef short rib and freshly shucked oysters, just to name a few. Head chef Ben Convery is dedicated to altering the menu regularly and offers new and exciting discoveries for us foodies to devour. If you're around Ponsonby this weekend, why not pop in and try some of Auckland's most delectable and imaginative cuisine offerings.
New Under Armour Store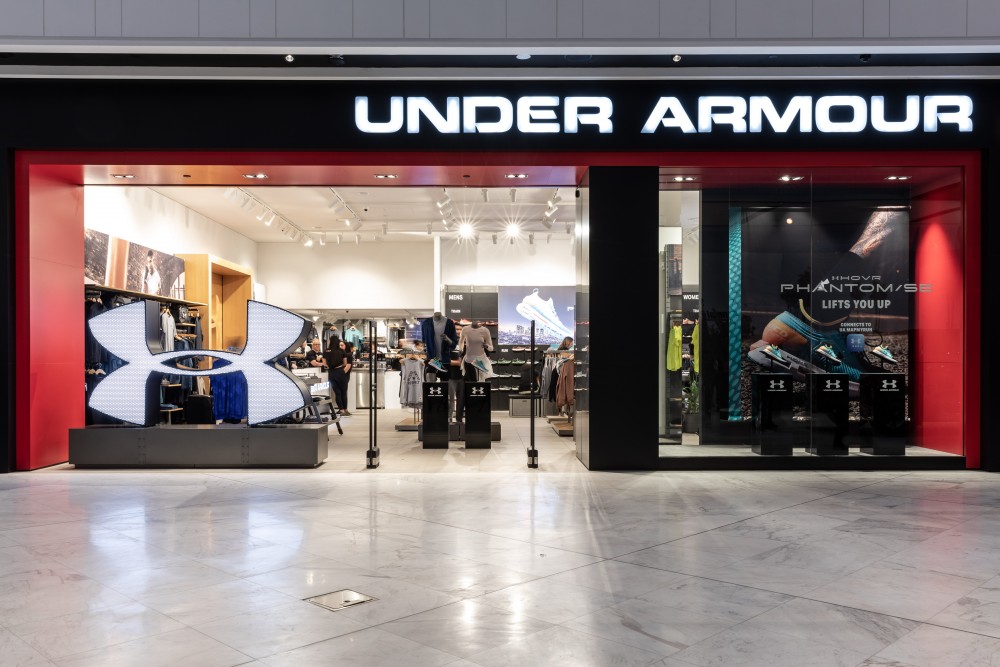 Performance athletes, golf goers and anyone believing that comfort is key you're going to want to hear this. Under Armour is now even more readily available for us Kiwis with the opening of their Under Armour Brand House retail store in the newly renovated Westfield Newmarket Shopping Centre. Under Armour honours all athletes around the globe providing them all with performance solutions they never knew they needed but can't imagine living without. The most recent product launches housed in-store for purchase include the HOVR footwear technology as well as the RUSH and RECOVERY apparel.
Invivo & Co.Invivo X, Sarah Jessica Parker (SJP) Sauvignon Blanc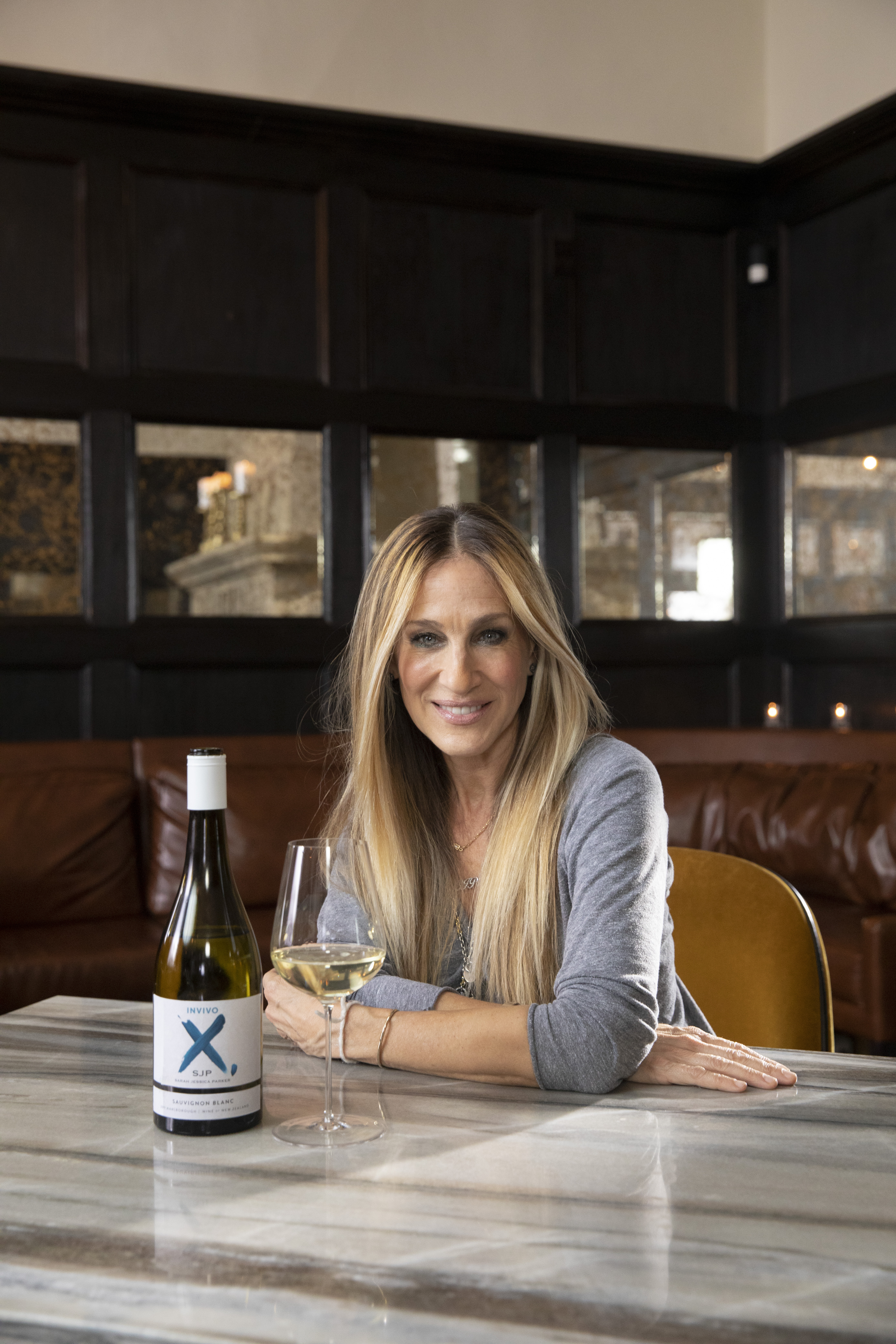 Sex and the City icon, Sarah Jessica Parker, is renowned for her incredible acting, as well as being a designer, but were any of you aware that she has now released her very own bottle of sav? Not only that, the wine has been made with the helping hands of local Kiwi winery Invivo & Co. Balancing flavours of grapefruit, honeysuckle, passionfruit and citrus, the beautifully blended wine is not your typical Marlborough Sauvignon. The actress, now winemaker, has been hands-on throughout the whole process and is ecstatic with the result. "While I'm new to winemaking, the Invivo fellows generously taught, showed and shared as much of the art and science of their business and hopefully I have absorbed some of their Kiwi confidence." Invivo X, SJP Sauvignon Blanc will be available in New Zealand's Countdown stores from October and will also be available in Australia, Japan, UK and USA.
Whittaker's limited-edition flavours of New Zealand and Japan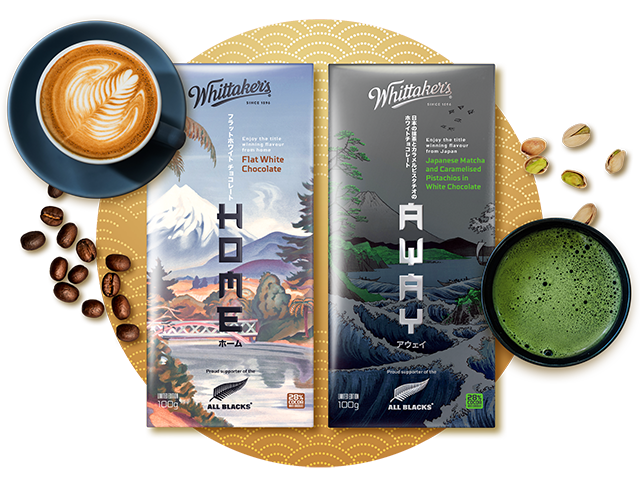 Choccy-wokky-doo-dah & GO THE ALL BLACKS! As proud supporters of the All Blacks, Whittaker's is celebrating the upcoming feast of rugby with two new limited-edition 100g blacks titled 'Home' and 'Away' showcasing signature flavours of New Zealand and Japan. The 'Home' block combines Whittaker's supremely smooth White Chocolate with locally sourced Coffee Supreme, to replicate an iconic New Zealand Flat White all in a delectable chocolatey block. However, the 'Away' block combines Japanese matcha, sourced from the Nishio region, and caramelised pistachios in Whittaker's White Chocolate paying homage to the hosts of the 2019 Rugby World Cup. Whittaker's 'Home' and 'Away' blocks also feature striking and stand-out packaging created by local designers, Len Cheeseman and Geoff Francis. Enjoy some delicious and innovative new chocolate flavours while you divulge in the most important year in the rugby calendar, and back black as we get behind all of the rugby events happening across the stellar event.
Jellyologist's bespoke jelly-making kits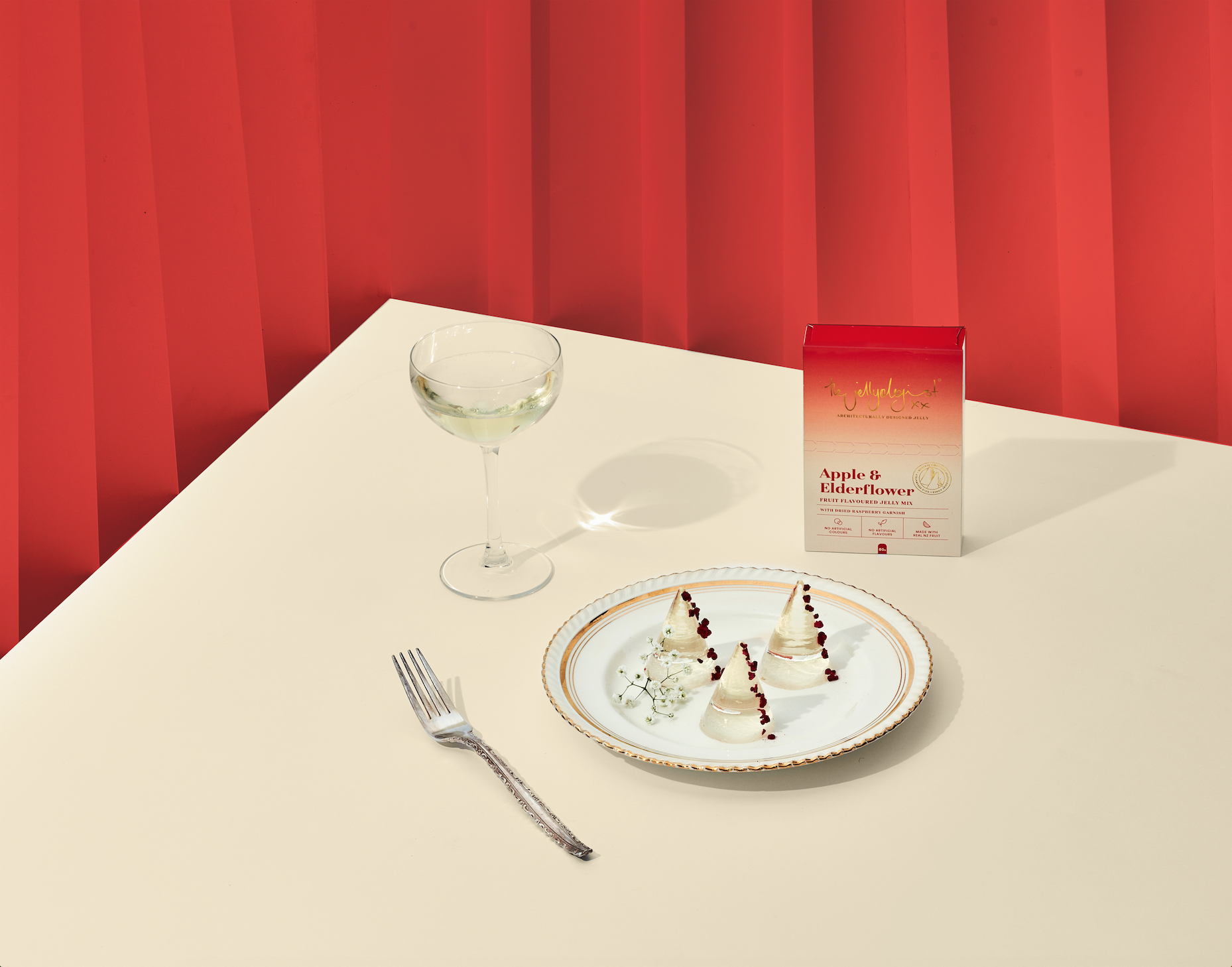 Let's admit it, whether you're a kid or an adult, jelly will always remain amazing. The texture, taste, colour, it's all so wonderful. However, I bet you've never tasted or even thought about the likes of chocolate lamington jelly before. Experimental architectural Kiwi jelly brand, The Jellyologist, are revamping your standard jelly and creating flavours of dreams. Providing jelly kits and mixes, the team have cleverly combined architecture with the love of food, revolutionising a category that hasn't seen alterations in years. Paired with garnishes to further elevate the look, the jelly comes in several miraculous flavours from apple and elderflower to nan's pavlova. Trust us, there's something for everyone.