Four sustainable period care brands changing the menstrual game
When it comes to the bleeding, twinging, cursing nightmare that is periods, we know the last thing you want to be told is 'think about the environment'. When it's that time of the month, the weight of the environment on your shoulders seems a little bit too much to bear. However, girl to girl, the chat needs to be had. We NEED to be more conscious when it comes to the period products we use, and here's why.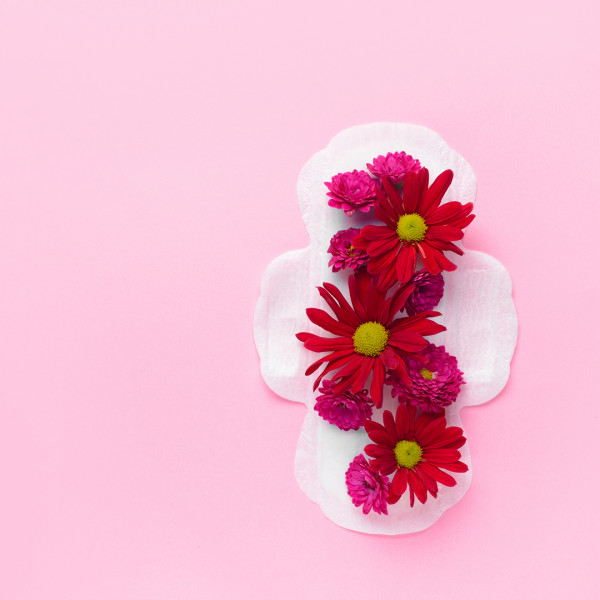 Did you know that most sanitary products take 500-800 years to break down? And due to our monthly visit from the crimson wave, each woman uses an average of 12,000 pads and tampons throughout her lifetime. The maths stacks up, resulting in 5 billion sanitary products piling up in a landfill somewhere, outliving the rest of us.
On a more personal note, we should be way more concerned about what's in these products, and therefore, what we are putting in our bodies. Why are we so pedantic about organic foods and clean water, but persist in using period products that are made up of 90% plastic? Featuring other harmful chemicals such as bleach and synthetic fragrances on the ingredients list - we're exposing our lady parts to the worst of the worst, and that shouldn't be the case.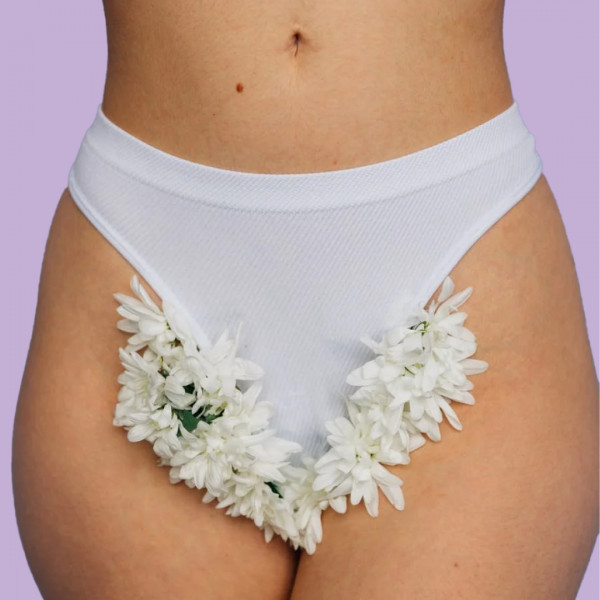 But just like not all heroes wear capes, not all period products are harmful to you (and the environment so to speak). There are some incredible brands doing some incredible things to ensure that your period care is as easy on the environment as it is on your vagina. Here are just a few sustainable menstrual companies that fill our cup to the brim.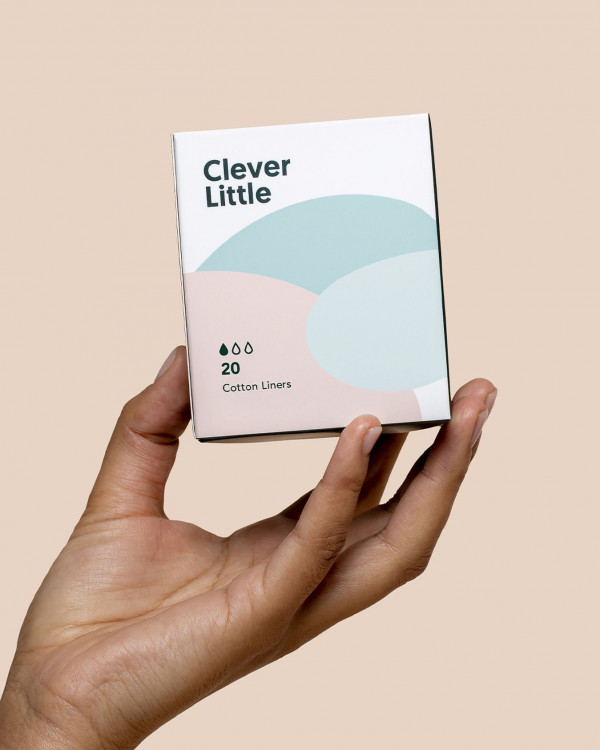 Clever Little
New Zealand bred and woman-owned, Clever Little is providing modern solutions to an age-old lady problem - periods. Understanding that no two women are alike, Clever Little founder, Shara Quin, has developed 360-degree customisable cycle care, a first-of-its-kind holistic range encompassing simple, clean and convenient products. Curated to fit your cycle, Clever Little's exclusive Cycle Care range is 100 percent natural, paraben-free and formulated in New Zealand - all things we like to hear. The range encompasses three oils (The Relief Oil, The Comfort Oil and The Calm Oil) and a variety of conscious disposables made from organic 100% cotton to ensure that your time of the month is as stress-free as possible. Fostering a taboo-free environment, Clever Little's friendly online platform enables subscribers to counter the univiting awkward aisle at supermarkets and take power of their periods through sustainable and organic products.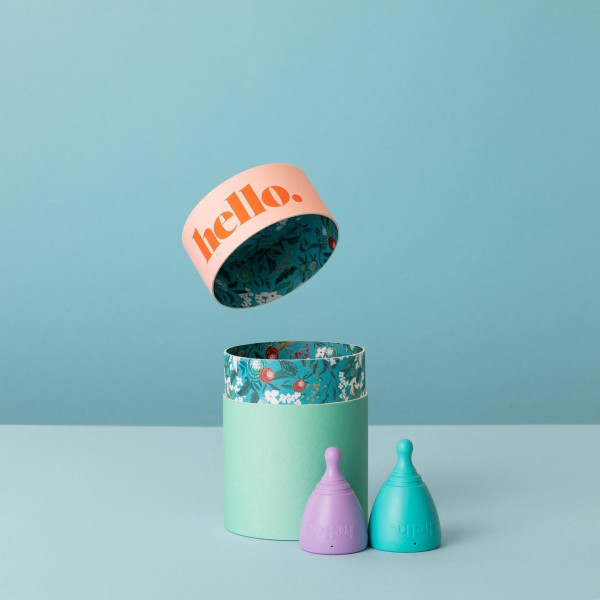 Hello Period Care
Ditch the oh-so-destructive disposables and turn to Hello for period care that is ahead of the game. From menstrual cups and discs to the cutest period undies you ever did see, Hello is paving the way for us sustainable menstruators, one cycle at a time. Their reusable and trusty products are not only made from top notch materials (with no chemical nasties may I just add in) but they cease the last minute scramble for tampons and pads that so often catch us off guard. The name might ring familiar. This is because of Hello's fast rise to fame with their iconic and revolutionary Hello Cup. A hypoallergenic and medical grade menstrual cup, The Hello Cup not only holds more than a tampon but it is more environmentally friendly, as well as being health and wallet conscious. With various products, sizes and colours to create a tailored period care experience just for you, there's no better time to jump ship and choose a brand that's thinking of the future.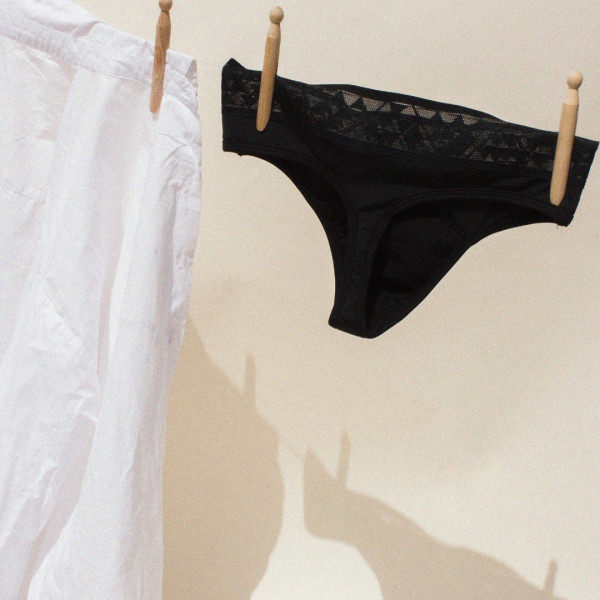 AWWA Period Care
When period underwear looks this good, it's pulled out of the drawer more than once a month. AWWA Period Care specialises in designer period undies that boast the three P's - practical, pretty and period-supported. AWWA has the biggest range of period underwear, from briefs and boxers to thongs and hipsters, keeping you feeling confident and comfortable throughout your menstrual cycle. You can tailor your period panties according to your flow, choosing your desired absorbency, material and style, and can even match your chosen undies with their selection of bras (we love us some functional lingerie). With an informative website on all things menstruation and a period quiz to find the best AWWA undies for you, you're in safe hands when choosing AWWA Period Care.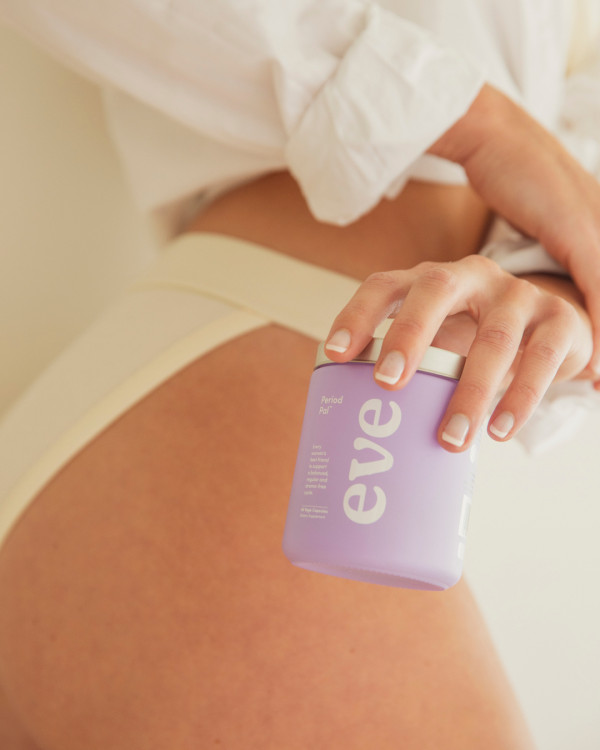 Eve Wellness
Eve Wellness is our go-to when looking after our hormone health, which is why periods and female care are their forte. Their Period Pal supplement is the holy grail of products when it comes to those sometimes too-hard-to-handle periods. For menstruators who struggle with irregular cycles, weight fluctuations, acne, bloating and sleep issues, Period Pal's formula of nutrients and herbs acts to support healthy ovulation and progesterone production, keeping periods balanced and as hassle-free as can be. Their other supplements and kits are also worth a try! Our personal fav is The Eve Test Complete, an easy at-home test that measures levels on 18 different sex hormones, including oestrogen, progesterone, testosterone, DHEA and their metabolites. This test allows you to check in with your hormones and see how they might be impacting your day-to-day. A deeper insight into your body and its needs, Eve Wellness is a must when looking after your hormones and their subsequent actions.