Follow your tastebuds down the Golden Brick Road of dining with American Express
Dorothy's yellow brick road has nothing on this golden one… We promise it's going to lead you somewhere better than Oz - that both your tastebuds and wallet will thank you for.
It's time to swap out Toto from your basket for the all-new dining-focused American Express Gold Rewards Card and head off to enjoy some of the best cuisine New Zealand has to offer. With up to $200 in dining credits given to all American Express Gold Card Members every year at some of the country's best restaurants, you and your friends will likely never return to Kansas. Especially once you've seen the calibre of restaurants that are part of the Amex Local Dining Collection.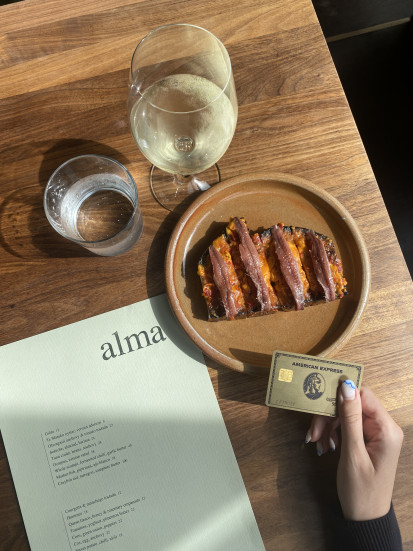 Benefitting both Card Members and local restaurants, the new American Express Gold Rewards Card gives members the encouraged opportunity to explore the culinary scene in their own backyard. By partnering with some of the country's best dining experiences, date night will go down a treat with some tapas and a tasty glass of Spanish wine at Alma, a plate of New Zealand's finest Te Makutu oysters at Lodge Bar or a melt-in-your-mouth pork dish at Andiamo.
Remix caught up with three top chefs on the 'Golden Brick Road' to hear some golden recommendations from their eateries that you can enjoy with AMEX, all while supporting the local hospitality industry.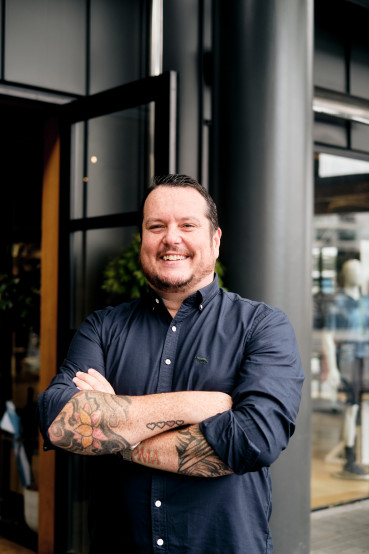 Matt Lambert
Executive Chef - Lodge Bar & Restaurant
What was your inspiration behind Lodge Bar?
First of all, it was exciting to come home, because I was trying to champion New Zealand food in New York, so being able to work with New Zealand food in New Zealand was very exciting. The goal behind my work is to always use good ingredients and do little to them - so it's basically just a celebration of what's good. Ultimately, the idea was to showcase New Zealand and that has always been the thought process behind Lodge Bar.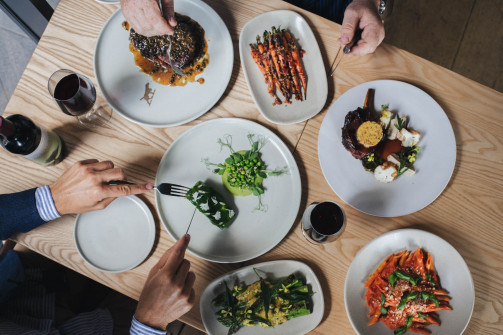 Lodge Bar is part of the Amex Local Dining Collection, which means Gold Card Members can get up to $200 off their bill when they dine at Lodge Bar. What would you recommend from the menu?
That's a hard one because I think all of my dishes are great - so I'm a bit biassed. But if I had to choose one, I would have to say, anything with seafood - maybe try the Market Fish Crudo with olive, orange and puffed wild rice, or the fresh Te Makutu oysters. The steak is also exceptional - it is a dry-aged bone-in NY strip with jus and confit garlic.
What has been a career highlight for you?
Getting the Michelin Star was a massive one for me because that was a really long-term goal that took four months to achieve, but in reality, behind that, it took about 12 years. My second biggest moment was probably coming home to New Zealand, being able to raise my boys here and being able to grow Lodge Bar from the very beginning. That has been a very fortunate career move for me. Ultimately, I want to be able to grow the Lodge Bar franchise and perhaps open up a restaurant in the states with a Michelin Star attached to Lodge Bar and keep expanding all over the world.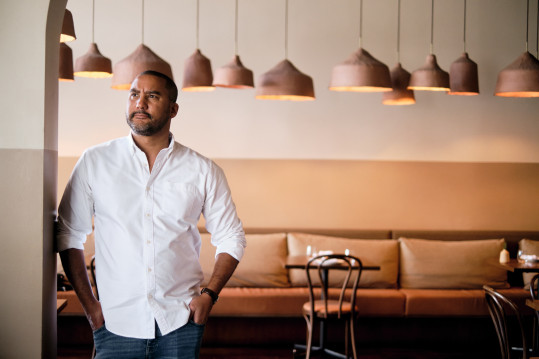 Gareth Stewart
Executive Chef of Nourish Group (Andiamo)
Where do you find inspiration for your restaurants/Andiamo?
I am always thinking about food as the season's change and will often get inspired just walking through the fruit and vegetable section at the supermarket. I spend a lot of time on Instagram and follow chefs from all over the globe. Travel (when I can) is the best form of inspiration. I love being able to actually go and try new ideas & trends and get a feel for different hospitality and service. Los Angeles has been the best for travel & food so far.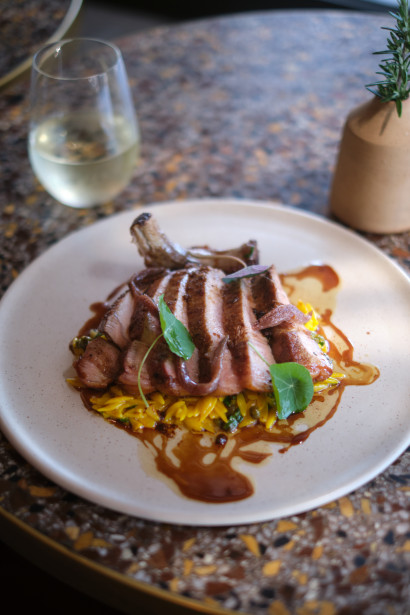 Andiamo/Nourish proudly accept the American Express, which means card members can earn points every time they dine. What's your most recommended dish(s)?
I am a big fan of our Crudo dish, which is fresh and light. We use line-caught kingfish and dress it with lemon and olive oil and then present with shaved peaches, apricots and cherries from central Otago and then steep the dish with ice-cold tomato water and drizzle with citrus olive oil. We add oregano as an aromatic finish.
The pork chop is a favourite too. We pan roast the free farmed chop and baste it with heaps of butter, Ortiz anchovy, garlic and thyme. As it rests, we prepare orzo cooked in saffron stock. We finish the orzo with Parmigiano Reggiano, parsley and yet more butter and it becomes the pillow for the sliced chop. We drizzle an anchovy-brown-lemon-butter over the top with a thread of red wine jus.

How often do you change the menu and what is your process for doing so?
Italian food is produce-driven so it is all about the product first. We look to change the menu as the season changes so that we get the best quality produce. I will work closely with our suppliers and growers to work out the availability and then work backwards from there.
Of course some dishes don't change, and they are staples. If we do take some favourites off the menu it's with a promise that we will bring them back when the season is appropriate. Some dishes take me up to three months to get right, like a painting that is not quite complete. I will come back to it and make a few changes to try to aim as close to perfection as possible. On the other hand, some dishes literally fall on to the plate and work the first time.
After creating a new dish, the chefs and I will do a tasting for Mark Williams (CEO) and Richard Sigley (Founder) to get some feedback and then we launch not long after that.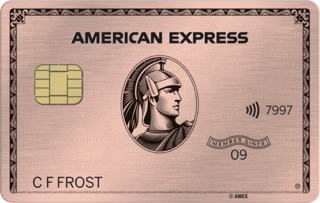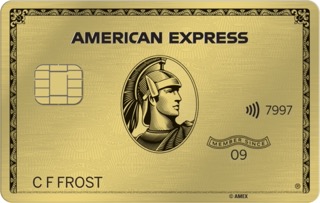 The only gold card made from metal, The new American Express Gold Rewards Card is a first-of-its-kind credit card in New Zealand, and you'll dine in style with your choice of either Gold or Rose Gold.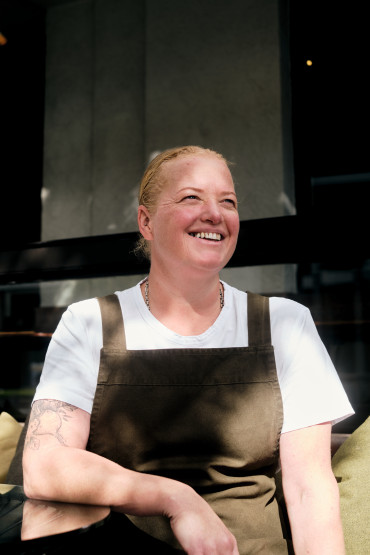 Jo Pearson
Executive Chef, Alma
What was your inspiration behind Alma?
Alma was inspired by our travels through Spain & Morocco. The warmth of Andalusian hospitality, the welcoming people, the culture of enjoying great food and beverage every day without reason. That it is just a way of life to be happy and to have great dining experiences that will feed the soul and lift the spirit.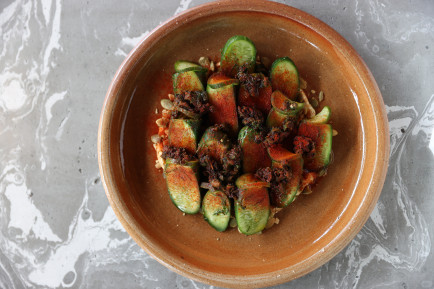 Alma proudly accepts American Express, which means card members can earn points every time they dine- what is your most recommended dish/s?
Our Olasagasti Anchovy & Tomato Tostada would be our most recommended dish, it is pure simplicity with care and thoughtfulness. A burned slice of Alma baked sourdough, hearth tomato butter made from heirloom tomatoes we smoke over the fire for 5 days, Olasagasti anchovy fillets (we think they are the best in the world so we became food importers to receive them from Cantabria Spain) and a fresh heirloom tomato dressing to bring some acidity.
How do you select the wines to accompany your menu?
Our drinks list is curated to showcase the best of Spanish varietals produced in New Zealand and Spain - whether that be wine, vermut or gin. A fino to accompany oysters, a vermut to start or finish, there is a drink to accompany every dish. Sometimes guests aren't familiar with Spanish varieties or food matches but we are always happy to talk them through choices!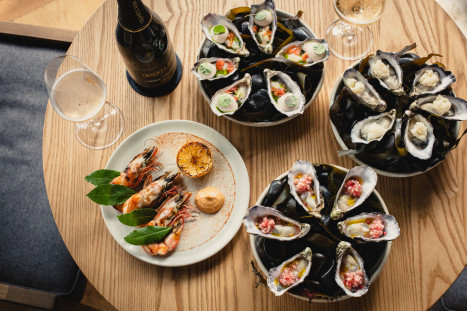 Not only does American Express encourage you to take your senses on an edible journey around New Zealand's best eateries like the above and many more that are part of the Amex Local Dining Collection, but every dollar spent with your card is two membership reward points earned, with up to $200 in dining credit given to American Express Gold Card Members every year to be used at partnering restaurants around the country.
Plus, for a limited time, new Card Members will also receive a generous $300 statement credit, upon spending $1,500 in the first three months.


Term and conditions:
1.$100 back, when you spend $100 or more, in one transaction, up to 2 times each year at participating Dining Collection restaurants. Exclusions and T&Cs apply. 2. Min spend $1.5k. Ends 30 May 22. New Card Members only. T&C's Apply. 3. Membership Rewards Program Terms & Conditions apply. American Express International (NZ), Inc. Incorporated in Delaware, USA. Principal Place of Business in New Zealand, Jarden House, Level 5, 21 Queen Street, Auckland 1010. ® American Express is a Registered Trademark of American Express Company