In Conversation: Trident Whaiapu of Tri Line Tattoos
Once upon a time, even the whisper of getting a tattoo came with its vices. Parents in a panic would resort to 'You'll never get a job with that thing,' or 'You'll regret that one day.' Luckily for generations beyond millennials, the times have changed, but so has the technique of tattooing. Sported on fashion runways by the likes of Bella Hadid and Kaia Gerber and adorned on muses from around the globe, including fan favourite Dua Lipa, tiny tattoos are the new outlet for self-expression. Remix sat down with Auckland's most sought-after Māori tattooist, Trident Whaiapu aka Tri, of Tri Line Tattoos in Ponsonby, and took a deep dive into the top tattoo trends for 2023, why you should start small, and how the aforementioned 'it' girls are changing tattoo taboos.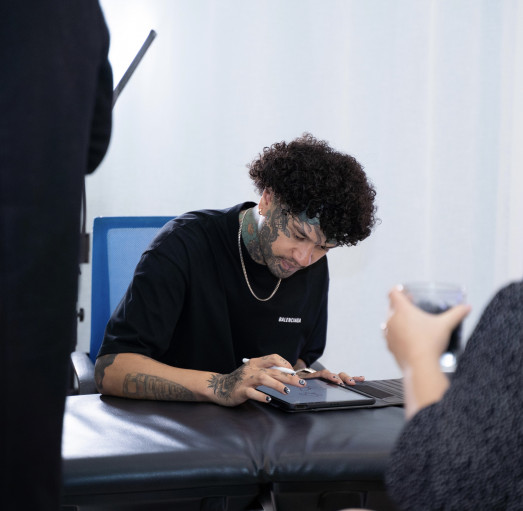 How did you get into tattooing?
My tattoo career began at age 17 when I started my apprenticeship at studio 'Moana Moko' in Tauranga, specialising in moko. I am honoured to have had the privilege to learn moko alongside my mentors especially because I got to mark my whānau and uncle and dad which will always be special experiences for me. Although, it wasn't easy to begin with. I got kicked out of school at age 17 for what my school would call 'tagging', but through my eyes, I saw it as art. Although, there were a few teachers who always believed in me and it was pretty cool to be able to tattoo one of my teachers from my high school days! I have always had a passion and love for art and the chance to be creative. A week after I left school, I randomly got a tattoo. A week after that, the tattooist asked if I wanted to buy a tattoo kit off of him and so I did. I went home and begged my mum to let me tattoo my name on her and have been tattooing ever since, it has been nine years now.
You're known around Auckland as the 'King of fine-line tattoos', did you start out doing these?
I started with moko but after I finished my apprenticeship at Moana Moko, my mate and I opened up Thirdline Studio in Tauranga and offered a range of styles, including fine line, black & grey, realism and Japanese. I was always into tattooing large pieces until I saw the demand and found my love for smaller fine-line tattoos. I definitely think as a tattoo artist it is better to specialise in one style and perfect it.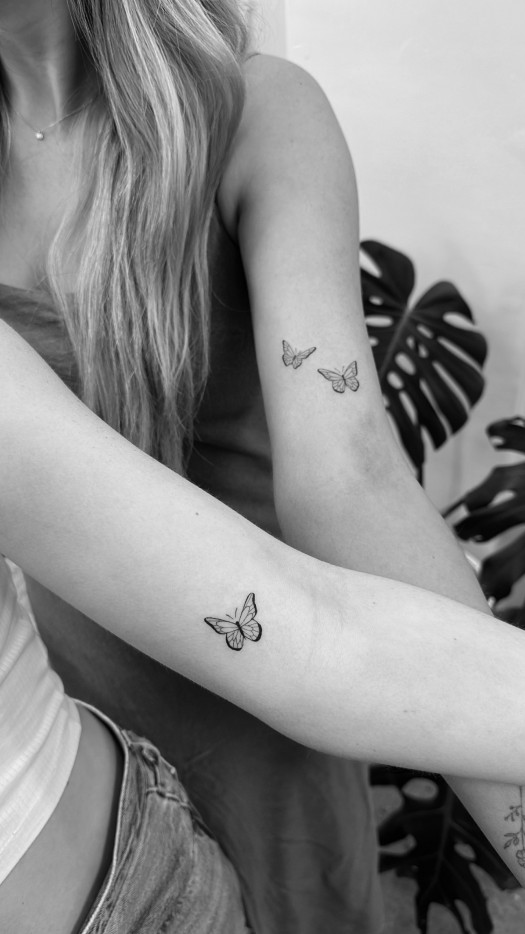 What do tattoos mean to you?
I think tattoos can mean different things to different people but for me, tattoos to me are definitely self-expression. Getting inked can be a powerful means of reclaiming your body. Growing up, I was 'skinny' and my uncles and cousins would make jokes and tease me for it. They told me to 'eat more'. When I got my chest and torso tattoos, I felt a lot more self-confident. Everyone then noticed my tattoos instead of my 'skinniness' This shifted the comments from 'eat more' to 'mean tattoos'. I've never been self-conscious of being skinny again. I also think a lot of people's tattoos have a story behind them and I see this every day, someone could be getting a simple sun and then they'd tell me the story behind it and what it means to them. On the other hand, I don't think your tattoos always have to have meaning, some of mine don't. I just like the creativity. I like to go to different artists who specialise in different styles and let them do their thing. .
In your professional opinion, have you seen a rise in people getting inked in the last few years?
Definitely, in the last few years, I have seen a big rise in both young and older people getting tattoos as it is becoming a lot more accepted these days, especially with a lot more workplaces being more comfortable with accepting more visible tattoos.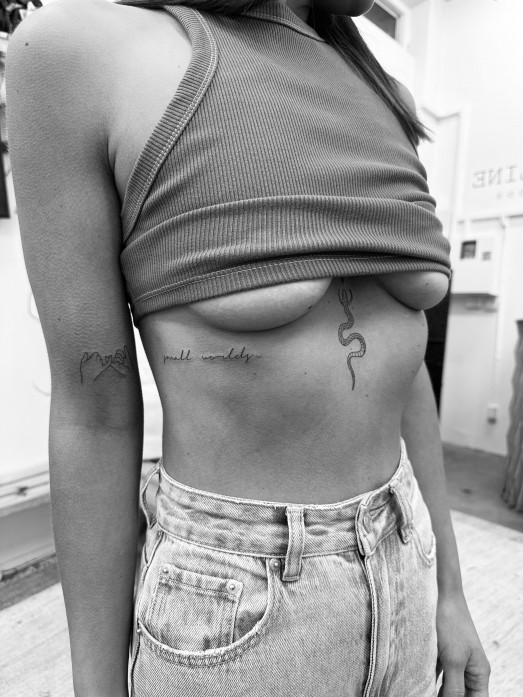 For someone who is thinking about getting a tattoo but might be a bit hesitant, what would you say to them?
I would definitely say start off with something small for your first tattoo and in an area that is less painful for example, arms and thighs, instead of ribs and stomach. We can sit down and chat with you about a design beforehand, then on the day of booking we can edit the design exactly how you want it so you feel 150% and there are no regrets.
Tattoo's definitely used to be somewhat taboo, what do you think impacted the shift in people accepting them more?
I think the stereotypes and generalisations attached to people with tattoos have changed over time. A lot more people have tattoos now as well so it has become much more common than before when you wouldn't see it as often. I saw recently that 1 in 5 New Zealanders has a tattoo. I feel with fine-line tattoos being so small and dainty, it's helped as they aren't so bold and 'in your face' type tattoos which don't seem as intimidating for people without any tattoos. I mean I'll always get looks for my face being tattooed, my face tattoos aren't harmful or offensive but you'll always get people who will never understand or agree with it. In saying that, I do often receive compliments and questions from the older generations which is cool.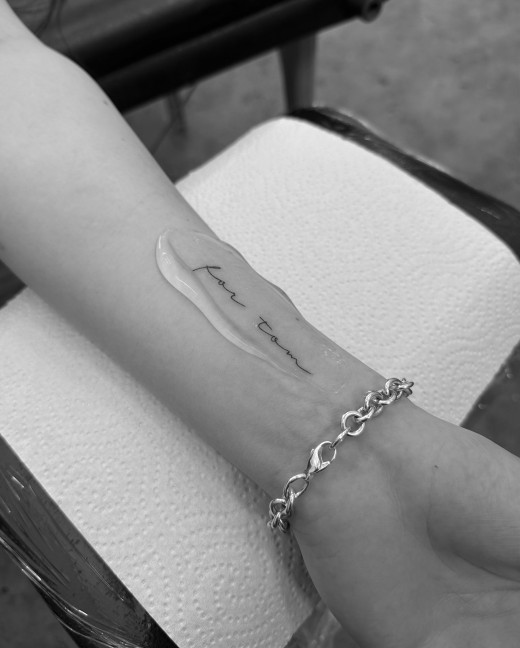 Do you see any trends on the horizon for 2023 in the world of tattoos?
Hmm, I think it is still too early in the year for new tattoo trends but 2022's trending tattoos were butterflies and snakes. I think angel numbers will always be popular.
We see sticker-type tattoos adorned on some of the world's most loved 'it' girls, Hailey Bieber, Dua Lipa and Bella Hadid, just to name a few. Do you think the celebrity endorsement of smaller tats has affected what you do?
Yes, definitely. A lot of our clients are influenced by celebrity tattoo placement and ideas and want something similar to them. The tattoo flash sheets I design for clients to choose from are also heavily influenced by celebrities.
Do you see any parallels between the world of tattoos and fashion?
Yeah for sure, definitely in the last few years. Tattoos are essentially a permanent form of fashion, I guess it is like jewellery that lasts forever.
For anyone wanting to book in their own tat, what's the best way to get in contact?
The best way to get in contact with us is through a direct message via our Instagram account at @tri_line_tattoos where we accept all bookings etc.