Garnishes and embellishments for your canned cocktails
I don't think I would be overstepping any literary boundaries by saying that enjoying a tasty cocktail without taking a trip to a bar or owning an arsenal of drink making supplies is a universal struggle.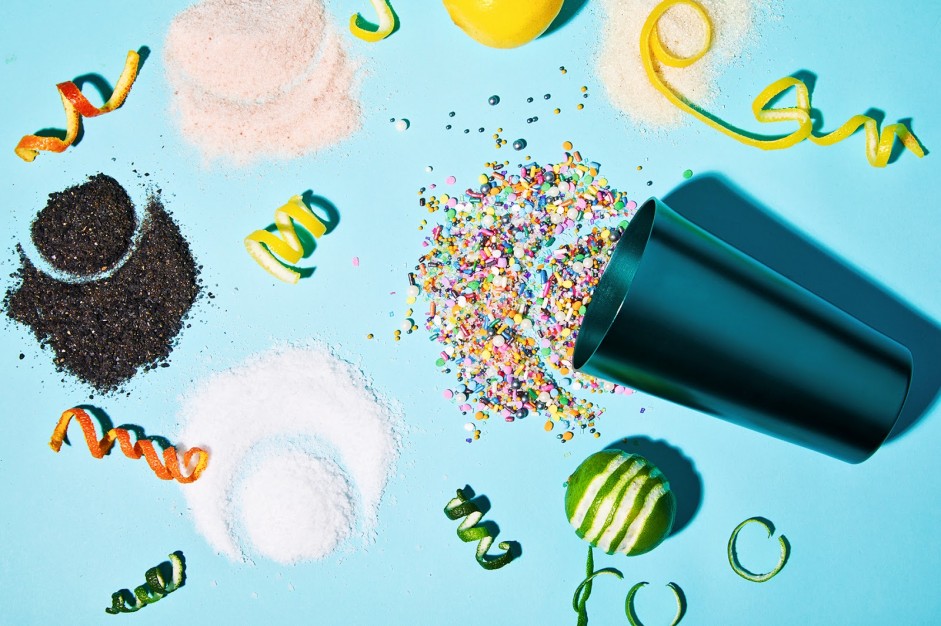 Alcopops, strange coloured liquids, and weird sangrias that never taste quite right, it's safe to say that the pre-made cocktail beverage industry hasn't been very well represented. Until now.
Designed by people who have a history of caring about the craft of drink making, Finery Cocktails offer casual, portable cocktails in a can, that are easily as good as the drinks you make yourself, and let's be honest… probably better.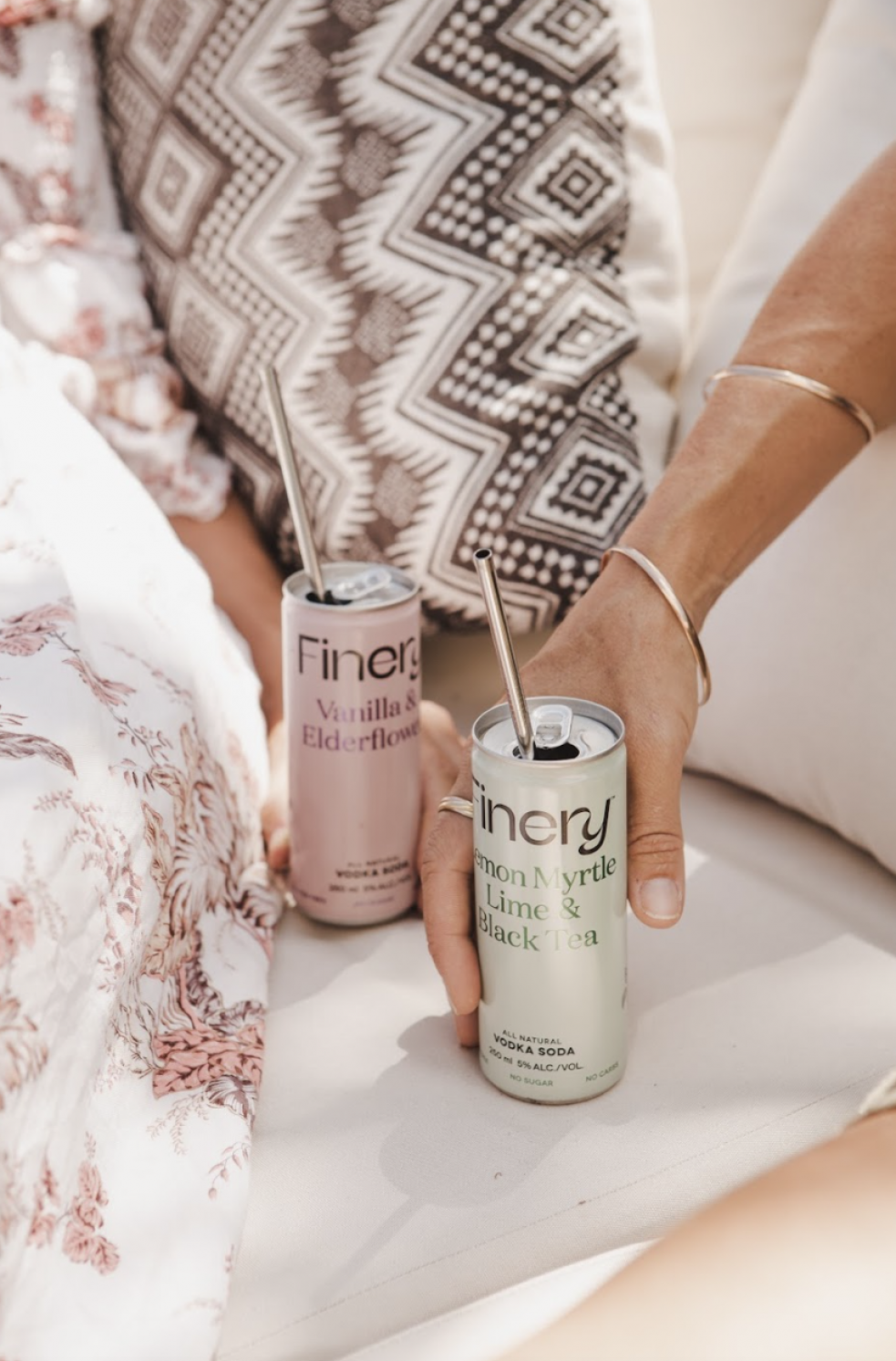 Cans are no longer the territory of mass-market RTD's alone, there's been a significant increase in more premium, craft offerings and a better selection of flavours. Finery Cocktails are among them, a far cry from the overly sweet beverages that are reliant on artificial flavours, these leverage bartenders expertise and use all-natural ingredients, to create canned drinks of a craft cocktail calibre.
But what about the times when you want to get the full bartender treatment? Well Finery Cocktails make the perfect base, and they're tasty enough to drink on their own, but make these simple embellishments to elevate your at-home drinking experience.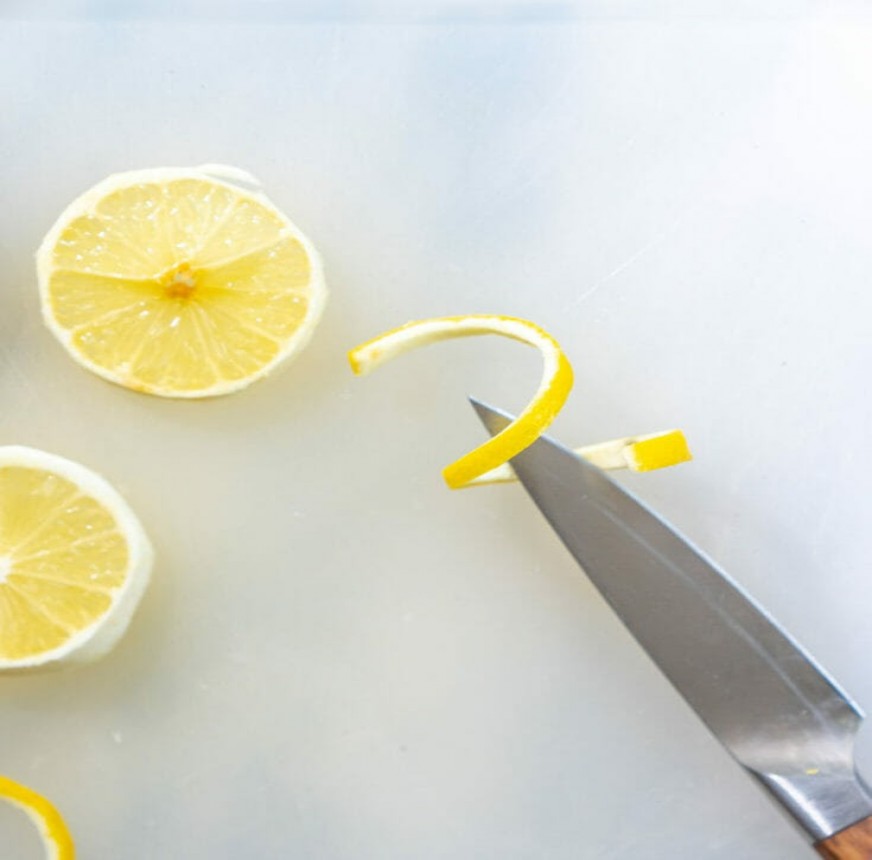 Garnish:
Finery Ginger Green Tea Honey Mint & Lemon

Lemon Ringlet
Take the traditional lemon twist garnish and transform it into a playful lemon curlicue that looks great draped over the rim of your glass.
Find out how to make one here.
Finery Grapefruit Cucumber & Mint

Cucumber Ribbon

Peel one long rind from a cucumber using a Y-peeler or mandolin and then discard. Following the same path, peel a thin ribbon of fresh cucumber and wrap it around the inside of your glass. Pour Finery Grapefruit Cucumber & Mint over the top to accentuate the refreshing flavours.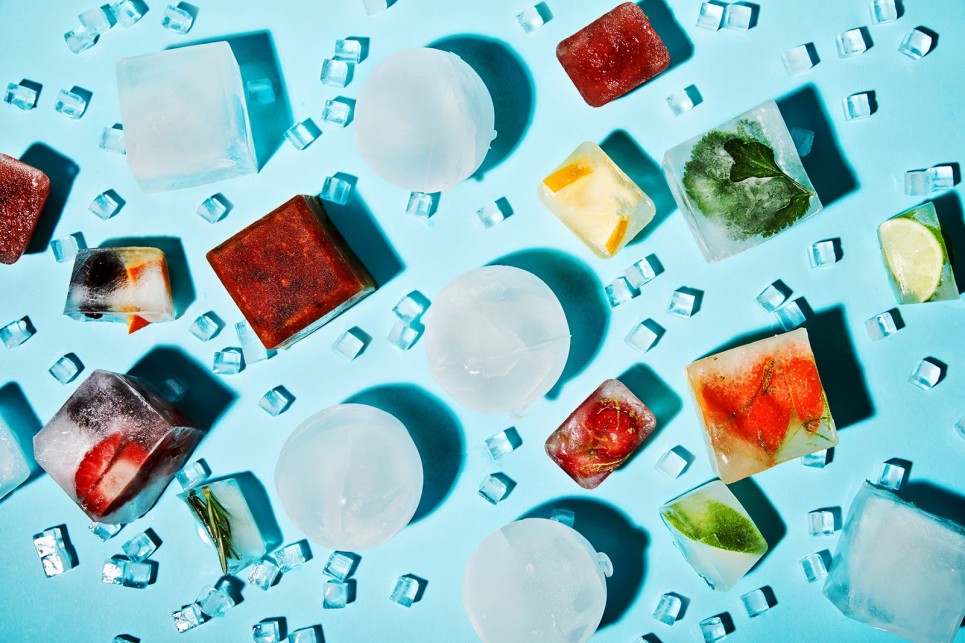 Finery Vanilla & Elderflower

Edible Flower Petals

A sprinkling of small edible flowers adds a bright burst of colour and often a subtle floral aroma that's perfect for all flavours. Pro tip: put them in an ice maker and cover with water to make a fun ice cube creation.


Finery Lemon Myrtle Lime & Black Tea

Candied Lemon Wheels
Everyone uses a simple lemon wheel as a garnish, but impress your guest with a little bit of cooking magic that transforms them into delicious candied fruit.
Find a great recipe here.
Embellish:
Metal Straws
Like Finery Cocktails these are environmentally-conscious, and they look great too!
Fancy Glasses
Don't get stuck in a cocktail glass rut, jazz things up with some prohibition-style retro alternative, or experiment with mason jars to add instant appeal to your FInery creations.
Large Ice Cubes
More of a serving part rather than a building part of your cocktail, they are great for not staying chilled and not diluting your drink. It's novelty at it's finest.
Find out more about Finery Cocktails here.