Dolce & Gabbana's kitchenware launch is redefining art as we know it
Can you imagine anything more extravagant than a designer kitchen? The sheer enjoyment of every single appliance being part of a matching set. Not only a matching set but a Dolce & Gabbana one at that… then we have the collab for you!
The launch of the Dolce & Gabbana's x SMEG collection has redefined the boundaries of indulgence. This isn't the first time this strangely fitting duo has teamed up, but this year's collection exudes the lavish nuances that Dolce & Gabbana are famous for. The 2018 range features smaller household appliances, such as citrus juicers, coffee machines, kettles, blenders, stand mixers and slow juicers. This offers the chance for fans to purchase a solo feature piece or if you're lucky, the whole shebang!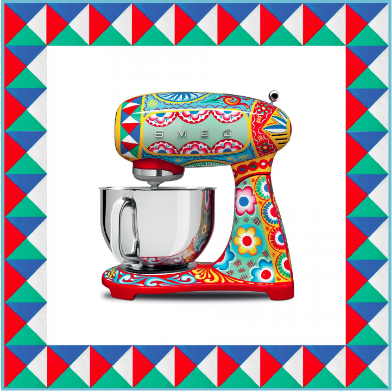 The product décor explores motifs of Sicilian folklore. The appliances are lovingly coated with delicate floral patterns and enthralling images of Mount Etna. That's not all, the collection draws its inspiration from symbolic imagery that is intrinsically tied to Sicily. This is then complemented by the familiar aesthetic of Domenico Dolce and Stefano Gabbana. The innovative designs are then framed in triangular motifs known to the experts as crocchi, resulting in a truly authentic Sicilian experience.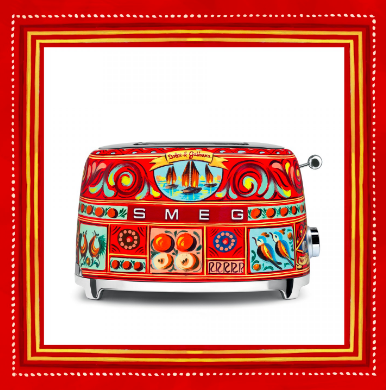 Are we seeing the introduction of kitchenware as an art form? Or is this collection the next step in a wave of homeware reinvention. Either way, when you combine SMEG's ingenuity and the passion for excellence that is the foundation of Dolce & Gabbana's brand, it has to result in something phenomenal.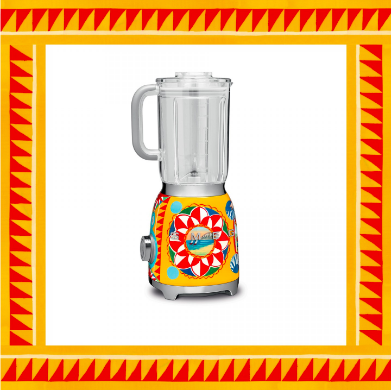 If you're tired of the traditional canvas and fancy yourself a budding Andy Warhol, then head here to see more!
Image Credit: Dolce and Gabbana