Discover Editor-in-chief Amber's love affair with Fiji & The Marriott International Fiji Resorts
Simply put, Fiji is that place you'll always go back to.
Unlike some of its nearby nations (I won't name names), it never fails to deliver on its promise of sunshine, smiles from the locals and unbridled tropical fun. Having spent time in Fiji since I was a toddler, my recent trip with a toddler of my own was extra special. For over 30 years I have been enjoying the spoils of the "Friendliest nation on Earth", but aside from heading back to my old favourite Sheraton Fiji Golf & Beach Resort, this trip was actually my first time experiencing the country's newest luxury hotel, Fiji Marriott Resort Momi Bay.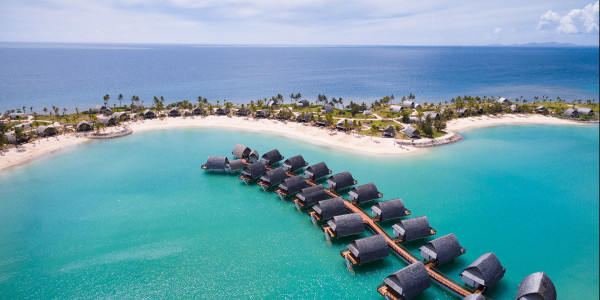 After a quick 45 minute drive from Nadi airport we arrived at the new(-ish, it opened in 2017) Fiji Marriott Resort Momi Bay beachfront and lagoon resort down near the coral coast. Momi Bay boasts unrivalled lagoon and ocean views in a serene setting, with their own exclusive overwater Bure Villas - the one and only resort on the Fiji main island to offer this level of luxury.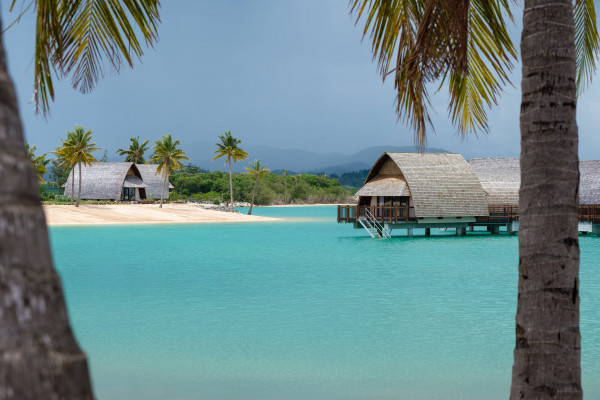 We were lucky enough to stay in the divine Duplex Lagoon Bure. This meant I woke up each morning, walked onto the private white sandy beach directly outside my room and watched the sunrise over the lagoon as my 18 month old daughter, Chloe, played in the sand with "APPLES" (baby coconuts).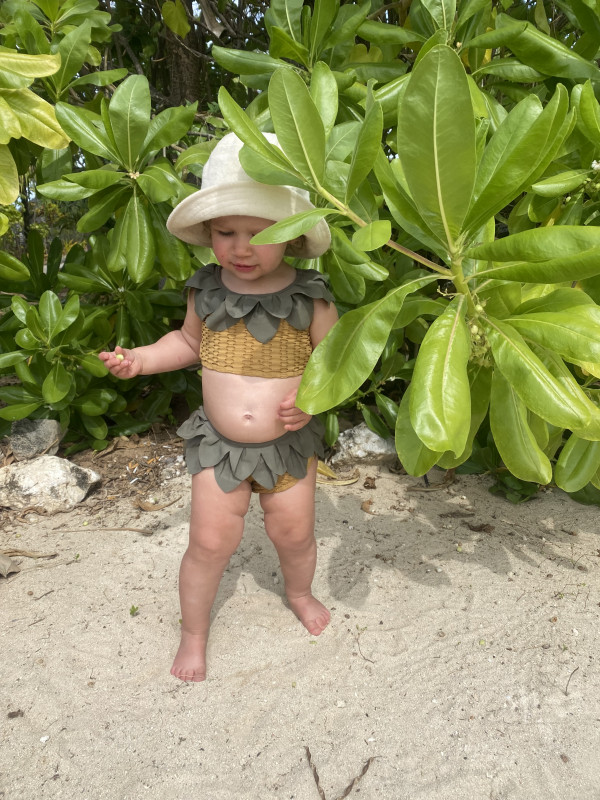 I adored the fact that at Momi Bay, you get the serene Fijian beachfront experience with soft white sand, without the admin of crunchy coral underfoot (nobody looks good in reef shoes) or rough rolling waves to knock you over.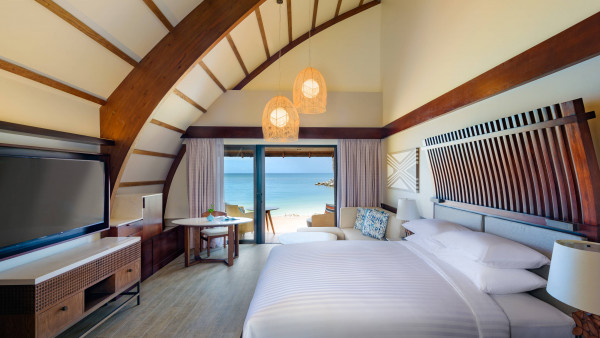 Surreal is the only adequate description for the way we felt while here. Having grown up frequenting the resorts across Fiji, this place is truly one of a kind. There is e-v-e-r-y-t-h-i-n-g you could want. Four swimming pools to choose from, multiple eateries, sporting facilities and even a doctors clinic - music to this paranoid hypochondriac mother's ears. They've nailed the perfect balance between luxury and family-friendly - the two realities I thoroughly enjoy spending my time jumping between.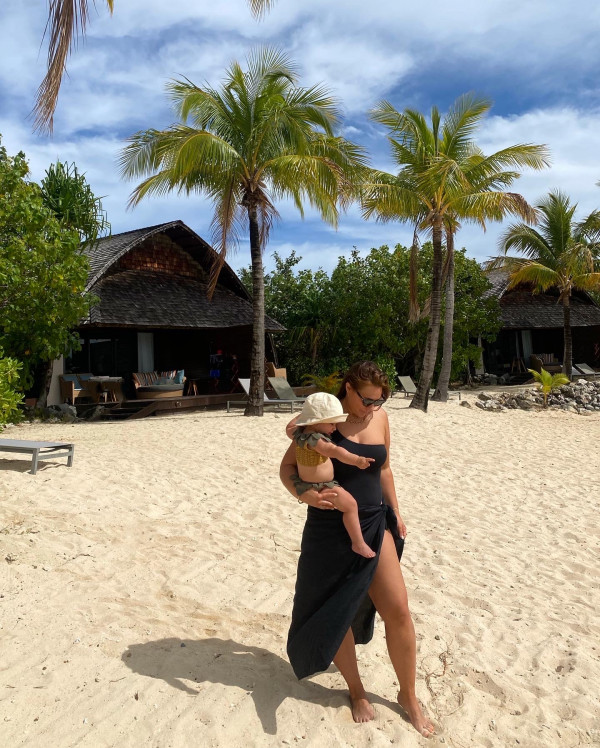 Momi Bay is a total 'slay-cay' - in all the right ways.
AMBER'S HIGHLIGHTS AT MOMI BAY
1 - Even though we were nap-trapped some evenings with Chloe sleeping peacefully inside our Bure at night, my husband and I enjoyed bottles of champagne and room service; happily delivered via sand to our private lagoon-front deck so as not to wake the beb, might I add. We could hear the live music and see the drama of the resort's cultural show down the lagoon from our VIP couples lounger, as we debated whose room service order was more elite - mine of course, the spicy fried rice was lit.
2 - When we did make it out, there were five different eateries to choose from, but our favourite place to dine was Fish Bar; an elegant setting (with tables in the sand) by the adults-only pool, where fresh seafood and breathtaking perfect Fijian sunsets over the ocean awaited us. If you want fine dining, this seductive spot is the one.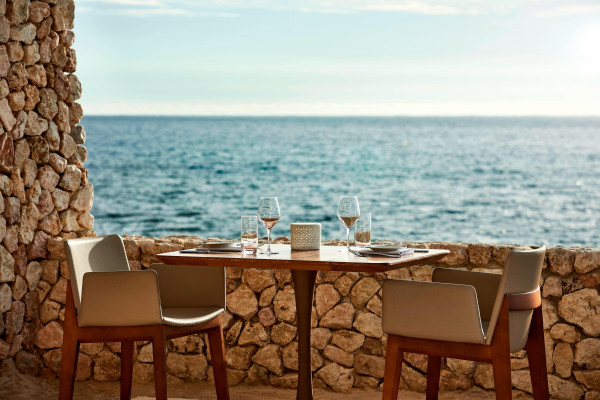 Hot tip: Get the Crayfish and the Torched Yellowfin Tuna Poke.
3 - The resort is quite big and lucky for the lazy diva in me Porters are a quick call away. They will whisk down to your Bure and drop you wherever your heart desires, with cocktail or champagne glass in hand - just mind the bumps, four spills onto my sarong by day two and I still hadn't learnt my lesson. The golf cart journeys are also incredibly time-efficient when the alternative is walking through the resort with a toddler who points out every "WOCK!" along a very extensive rock-lined pathway.
4 - I also loved the fact the resort's spa 'Quan' was located a mere 20 metres from the Turtles Kid's Club - meaning mama got to enjoy a massage, while next door, Chloe learnt how to go down a slide for the first time - big milestones for both of us. There is so much fun for the little ones: the fish feeding every morning drew crowds that would rival a Taylor Swift concert, and the pizza making class (inclusive of mini chef hat) made for the cutest memories, and what was actually a very tasty slice.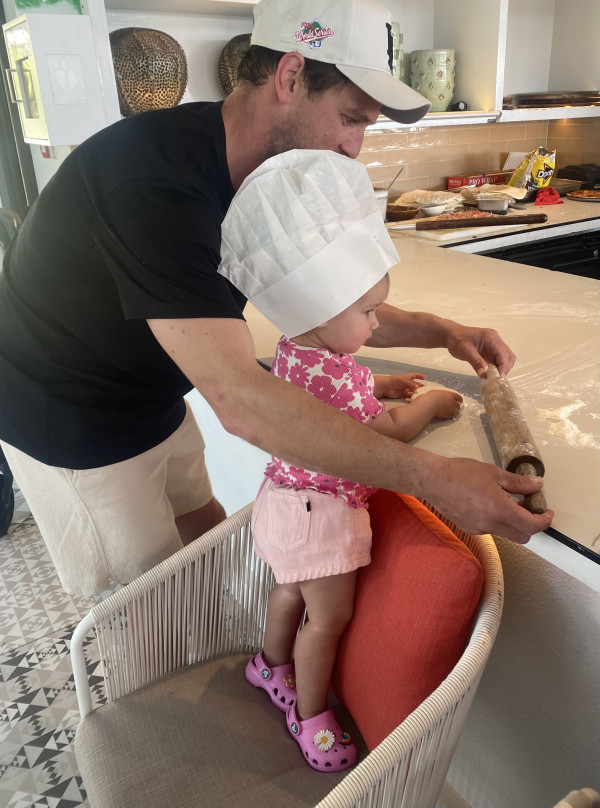 Once I could tear myself away from our private little haven at Momi Bay (my husband very nearly had to drag me away and throw me into the taxi), I vowed to return next year. I cheered up on the ride headed back towards Nadi, remembering that I was bound for the Sheraton Fiji Golf & Beach Resort on Denarau. This Fijian resort is an establishment, a place where I spent a lot of my youth and teen year vacays, from crab races to flirting with boys poolside, it feels like a part of me, a second home.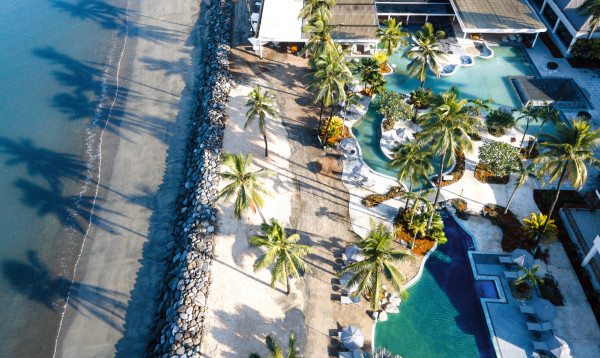 It was both a confronting and comforting notion, realising Chloe was waddling down the same path to the wing of guest rooms in her Crocs that I once toddled down in my jelly sandals. The resort has of course been updated since my original squeals under the palm trees; it recently underwent a multi- million-dollar transformation with design that achieves both timelessness and a fresh and modern feel that reflects the hotel's vision of "The World's Gathering Place."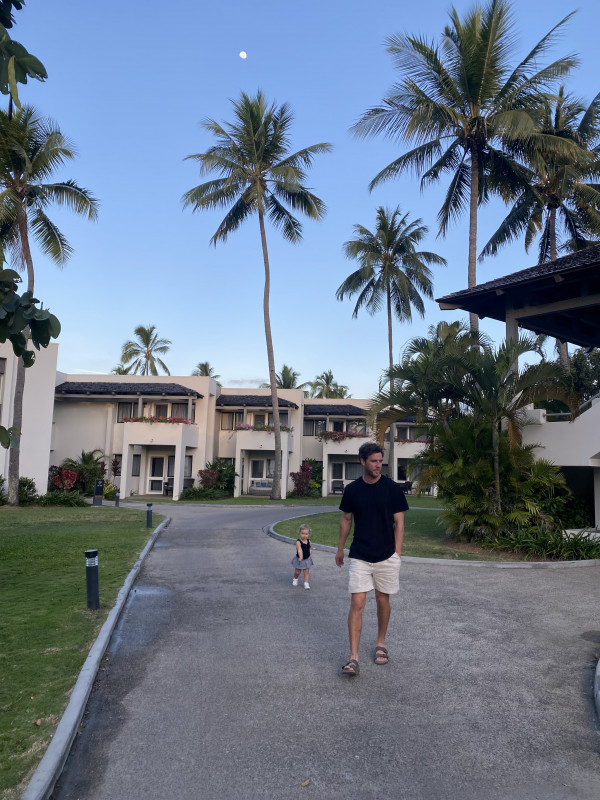 And gather people do. It's become the preferred holiday hub for many high-profile visitors to Denarau Island, with the likes of British royalty, Hollywood stars, business moguls, famous musicians and sports personalities frequenting it. The resort is an iconic part of Denarau & Fiji's history.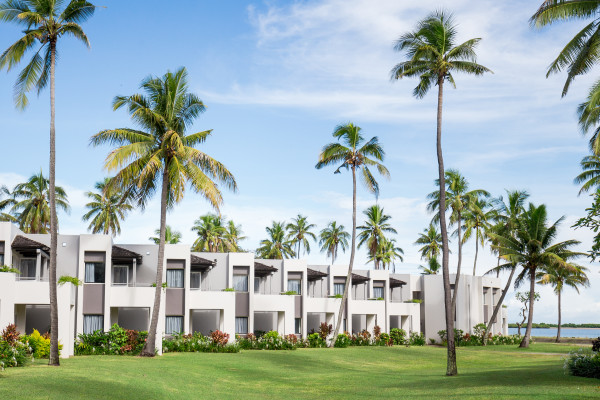 AMBER'S HIGHLIGHTS @ THE SHERATON
1 - The Tatavu Grill, the resort's chic and elevated oceanfront dining venue is hard to beat. There's a pattern here with tables in the sand and I'm here for it. There's something utterly tropoluxe about discreetly slipping off your Gucci heels under the dinner table and digging your toes into the sand while ordering a Pina Colada. The mood at Tatavu is best described as romantic, candlelit, and to be honest, quite fancy for a beach-based floor.
2 - Something new for the resort was the Farm to Fork; a sustainability experience that educates and entertains guests with direct access to the resorts fresh produce farm. We wandered the endless aisles of growing crops before witnessing the chefs unveil the Fijian Lovo (the nation's cultural meal prepped in the ground, a little bit like a Hangi). Kudos to those lads who used their bare hands to remove white hot banana leaves from the in ground oven - they clap right after the blazing hot contact to 'reset' their hands. NOTE: I clapped when I burnt my hands on an oven dish when I got home, surprisingly it did not stop the burn.
3 - We had a couple's spa experience that was unforgettable. Not only because it was a divine body scrub and massage in a open air bure at the exclusive resort day spa, but because my husband giggled through 90% of it. Evidently, he's not a seasoned spa-goer.
4 - Sunsets every evening outside our room. Need I say more.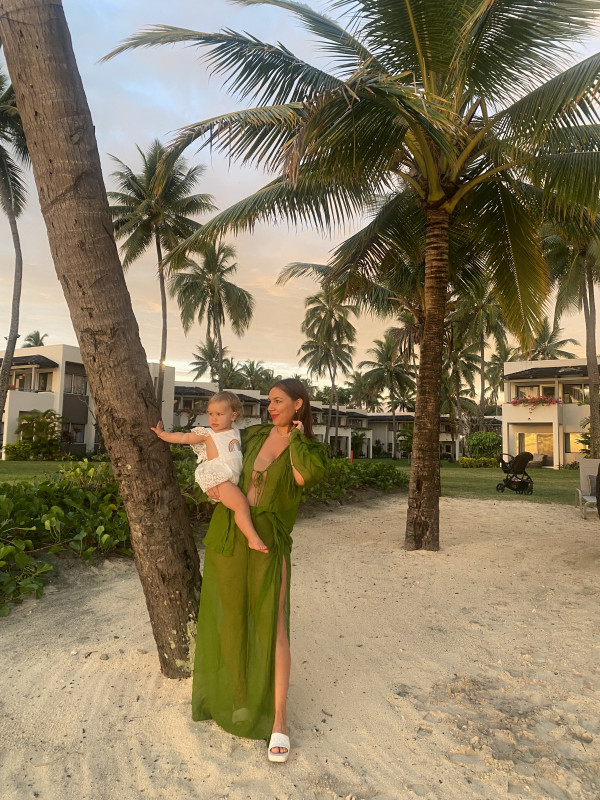 We hadn't even left Fiji and I was already planning next year's trip...
Discover more here for Sheraton Fiji Golf & Beach Resort & Fiji Marriott Resort Momi Bay.