Crafters Union Wine in a Can and where to enjoy it
Crafters Union's latest libation will have permanent residence in every home.
The Crafters Union Cans are the answer to every wine connoisseurs on-the-go schedule. Effortlessly portable, these cheeky cans are aesthetically stunning and even more enjoyable to drink. The three varietals, Rosé, Pinot Gris and Sauvignon Blanc, offer a perfect selection to suit any taste. Crafters Union is a winemaking collective. A group of passionate people determined to make memorable wines that taste great. You don't have to sacrifice flavour, for the convenience of a can.
An elegant option for a wedding, the answer to your weekend road trip or even a beach day picnic with your friends, they will be at home in any setting. No glass? No problem. The Crafter's Union Cans are created using patented Vinsafe wine technology, ensuring the wine within retains its same premium quality, product integrity, stability and longevity.
Just in time for the long weekend, we have listed the top five places you can enjoy Crafters Union wine in a can. So, crack open your favourite varietal and never worry about popping it back in the fridge again.
1. Make your next beach day one to remember
A cool beverage is a beach essential. With scorching sun, rolling waves and now, a can of Crafters Union to enjoy at any time, you'll feel right at home. If beer is too heavy for a day drink and the usual mixer too sweet to drink, the Crafters Union Cans will be a match made in heaven. Pop it in your beach bag, chilly bin or ice bucket to enjoy. It's simple!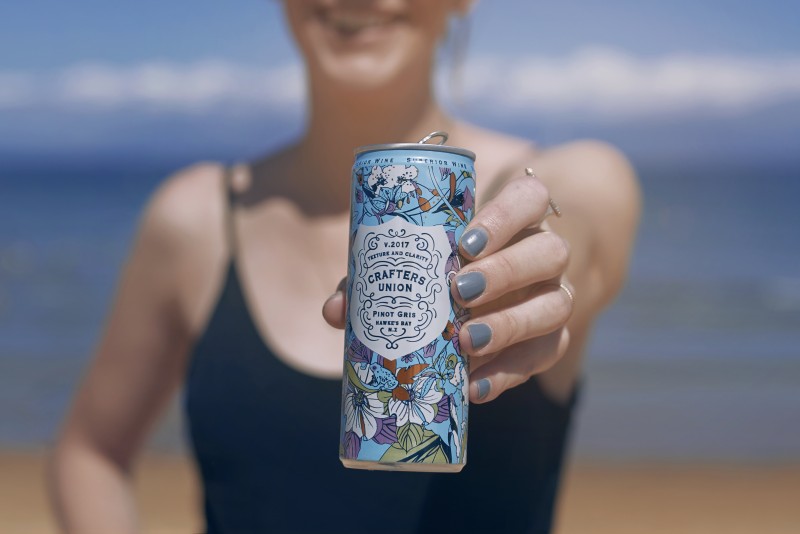 2. Wedding planning has never been so easy
Weddings are hard enough to plan, never mind trying to organise hundreds of fresh glasses for guests to have during the reception. The Crafters Union Cans offer the perfect portion of wine, with the freshness of a brand new bottle in every beautiful can! You can put them in an ice bucket for guests to grab when they please or stack them behind the bar for an elegant look. Forget about buying endless bottles of wine and go with Crafters Union Cans.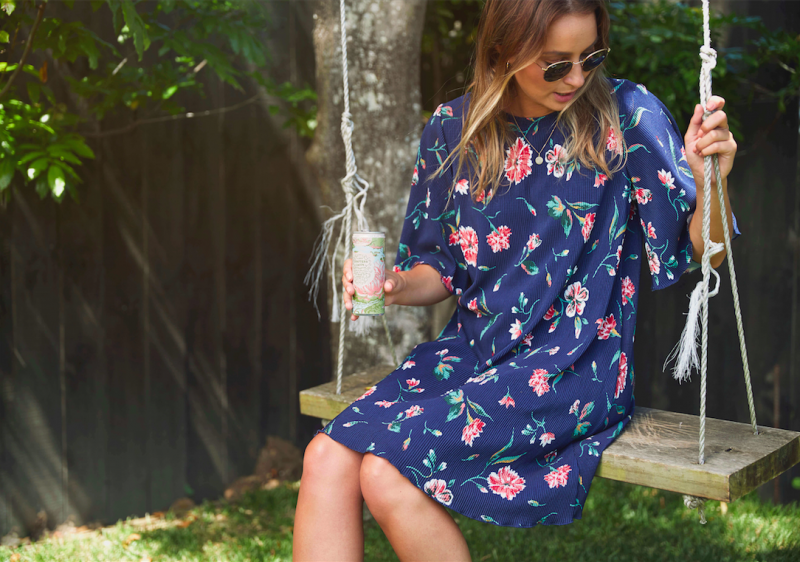 3. Leave your worries at home as you head out on your next roadie
Kiwi's love to travel, whether it's a roadie down south or out to the Bach. If you're familiar with this, then you'll know the struggle of keeping your sacred bottles of wine safe for the journey. With every sharp turn, you could be waving goodbye to your beloved beverage and the inside of your car. The Crafters Union Cans take the hassle out of travelling as their portable cans ensure a safe passage. Easily stackable in the car, you'll have plenty of room for that extra deck chair.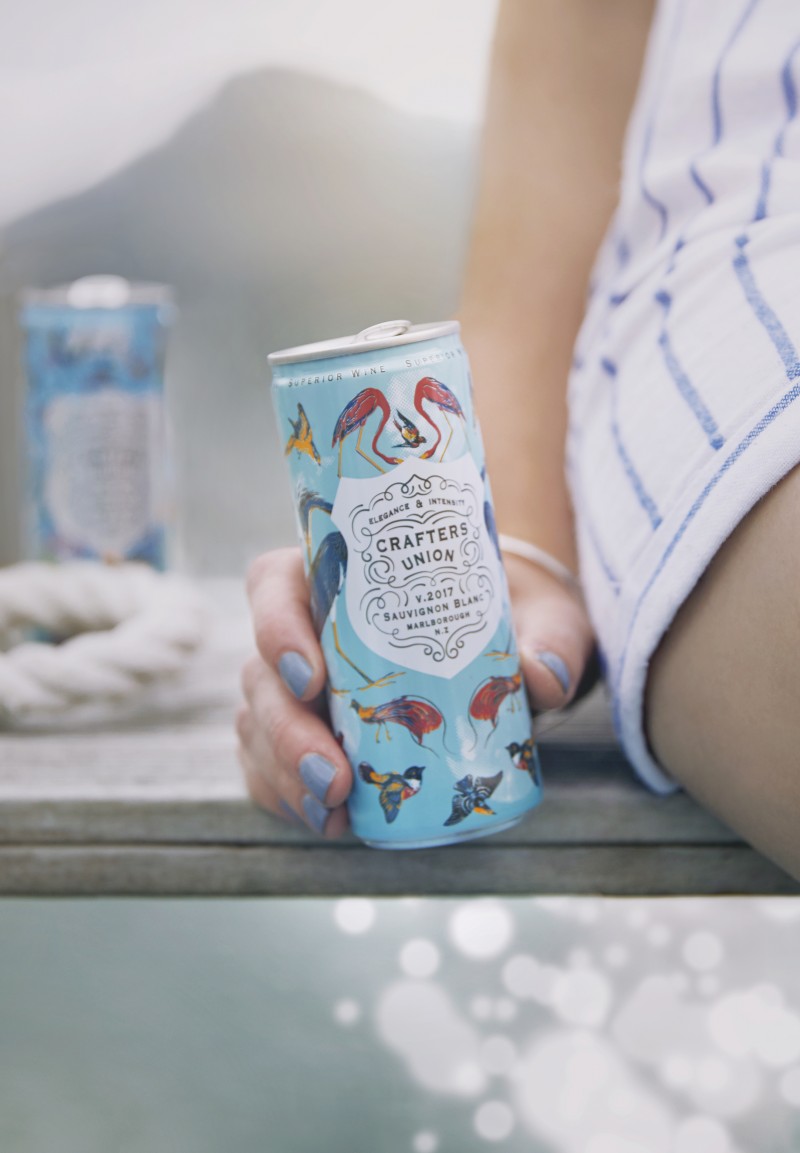 4. Your next Friday drinks are sorted
Friday after work drinks are a staple in every working week. It's a way to unwind and relax in preparation for the weekend. Headlining your journey will be Crafters Union Cans. You won't have to worry about the daunting task of sharing the bottle; the flavour range means you can enjoy your favourite variety each time. Everyone can have their very own bespoke can, without the worry of finding a crowd favourite.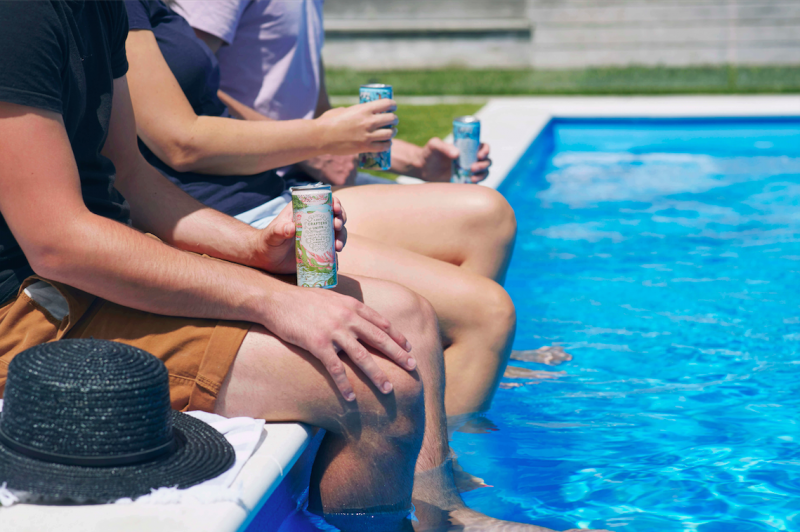 5. Scenic views, a decadent picnic and a cool can of Crafters Union Wine…bliss!
Hiking up a hill to adore astonishing views with a basket of goodies in hand, is anyone's idea of a perfect day. However, trying to carry an entire bottle of wine along the way isn't as glamorous. The Crafters Union Cans are specially designed to be transported along any nature walk or sojourn, as they fit perfectly inside a picnic basket. Whether you prefer Rosé or are a diehard Pinot Gris fan, you can appreciate your favourite tipple on top of any of New Zealand's most beautiful scenic views.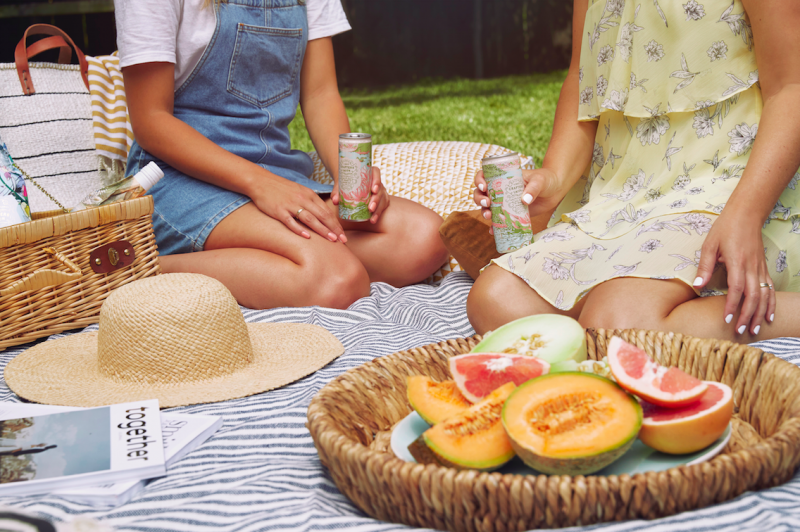 Crafters Union Cans are available to purchase at all major liquor retailers nationwide. For more, head here.