Celebratory cellar; four wines worth sharing with friends...
Introducing a bold new taste experience with Young & Co wines...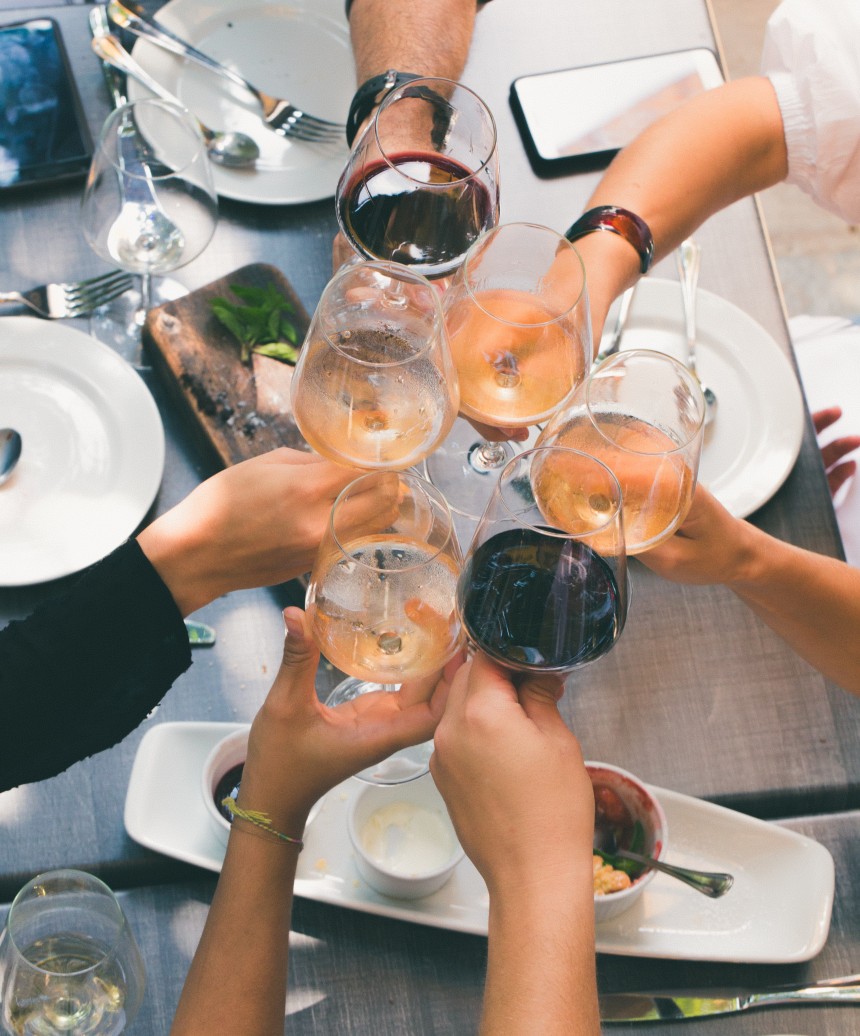 Whether you're sipping, snacking, or wining and dining in style, the new wave of white wines from New Zealand's disruptive brand, Young & Co, have you covered. If you're trying to stock your wine cellar for summer entertainment, you'll need a white to satisfy every taste and every occasion. From sumptuous Rosé, to full-bodied chardonnay, the latest from Young & Co, is a great place to start. Promising a flavour sensation in every glass, the four varietals hero grapes from some of the worlds leading wine regions. Marlborough mainstay, Sauvignon Blanc makes an appearance, as does a tantalising Pinot Gris from the North Island's Hawke's Bay. There are tastes from farther afield, too, the Californian Chardonnay is sure to impress, bursting with rich flavours and creamy aromas. Summer is the season for white wine, so to get your cellar prepared, here are four bottles inarguably worth sharing with friends….
Butterscotch Bliss - Californian Chardonnay
We've named our Chardonnay Butterscotch Bliss in celebration of its rich and creamy flavour. The bliss begins with aromas of crème brülee, vanilla bean, honeysuckle, luscious lime pie and a hint of pineapple. A heady palate of toasty oak, baked apples, poached pears and spice.
Strawberry Hustle - Hawke's Bay Rosé
Strawberry Hustle is a lively Rosé bustling with aromas of bright berry. Pretty pale pink, this is a luscious Rosé from the Hawke's Bay region of New Zealand. Vibrant strawberry and melon flavours dance on the palate.
Nectar Burst - Hawke's Bay Pinot Gris
A tantalizing taste experience awaits. Nectar Burst is a Pinot Gris that dazzles with ripe, crisp flavours. The aroma is heavenly with floral and spice notes. A wine resplendent with a wonderfully silky texture, a graceful touch of ripe pear and stone fruit with a crisp finish. Most definitely divine.
Passion Crush - Marlborough Sauvignon Blanc
Passion Crush is a captivating Marlborough Sauvignon Blanc – prepare to fall in love. A truly flavoursome affair that shines with passionfruit, grapefruit and pineapple. Perfect juicy acidity is followed by zingy fresh fruit to create a lovely lingering finish.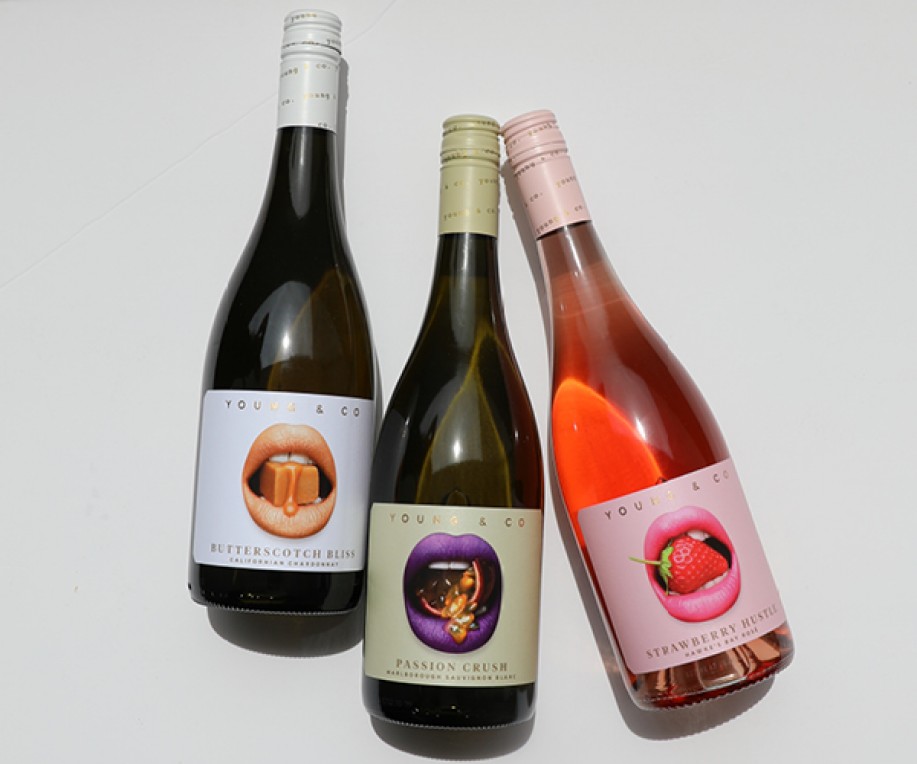 Young & Co whites range are available at all major liquor stores