Bondi's best are teaming up with Sean Connolly for a night of Italian fun
As potentially one of the most instagrammed spots in the Southern Hemisphere, Bondi's Icebergs Dining Room and Bar is as iconic as it is delicious. Perched on the southern cliff tops of Bondi Beach, the expansive ocean views seem so far away from our busy Auckland life. However, the masterminds behind Sydney's Icebergs will be making waves on our side of the Tasman, for a single night of creative cuisine.
Monty Koludrovic and Maurice Terzini from Icebergs are heading our way to bring New Zealanders a taste of their Sydney flair. The duo will be teaming up with renowned Auckland chef, Sean Connolly to treat guests to a four-course Italian feast, at Connolly's Gusto.
The collaboration was devised through a foodie friendship among the three, and through their shared passion for fresh cuisine. The menu aims to bring together the worlds of Italy and New Zealand by creating a truly unique culinary experience for guests. The menu is inspired by Terzini's Italian heritage and the incredible fresh produce New Zealand has to offer.
Previously, Connolly has hosted Antonio Carluccio and Giovanni Pilu at Gusto, bringing their Italian cooking and unique flair to New Zealanders. Both Carluccio and Pilu are internationally recognised as leading culinary creatives.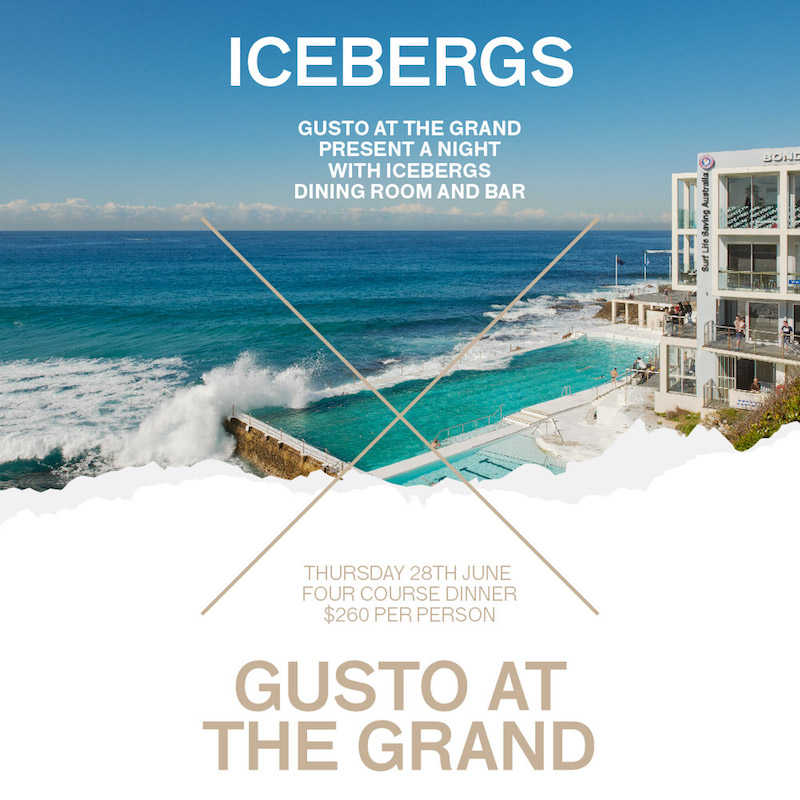 Koludrovic and Terzini will be bringing their talent to Gusto for the 28th June. The evening includes four courses, matching wines and a cocktail on arrival. For reservations, call 09 363 7030, or email reservations@gustoatthegrand.co.nz