Warm up at Birdie's Sunday roast!
Winter is coming, in fact, we are well and truly buried in the frosty arms of its icy embrace. Auckland, you are officially chilly. But this winter we're not letting the cold bring us down, instead we're focusing on the best of what the single-digit-degree weather has to offer. In addition to mulled wine and no cricket plaguing the TV, we hear Birdies' is serving up some warming winter fare with their new Sunday roast from now until the end of July. Head chef of Sylvia Park's finest all day eatery Birdies, Dwayne Dorairaj, talks us through their latest offering:
What are your fondest memories of a roast dinner?
The classic Sunday Roast is best shared with friends and family – it brings back memories of sitting around an overladen dining table with the whole family, tucking in to a generous amount of home-roast chicken, delicious potatoes, all of the trimmings Grandma's infamous special gravy recipe (I remember being very jealous when my older brother got to help make the gravy – quite the responsibility for a 9 year old!)
Duck fat potatoes are heavenly – what is your secret to a great duck fat potato?
We triple cook our potatoes, and the key is the order in which you follow this process – boiled, then deep fried, and then pan fried in duck fat. Change the order and the end product just won't have the same crispy coating over fluffy potato!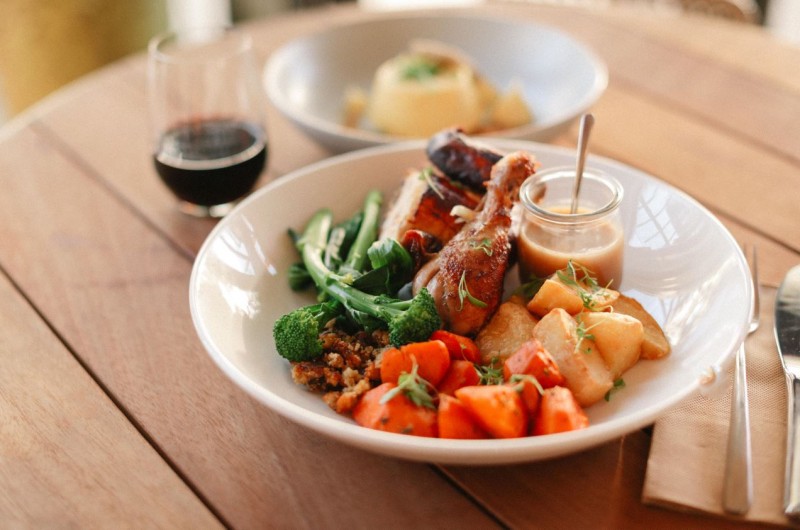 What wine is your preferred pairing with this roast?
Typically, a chardonnay pairs really well with roast chicken – the dryness of the wine cuts quickly through the more complex flavours in the roast chicken, preparing the palate to enjoy each mouthful; however, in keeping with the spirit of warming up those cool evenings with a hearty roast, a heavier red wine can be the perfect accompaniment – my choice every time!
The chefs dessert – what delights can we expect here?
As the weather gets colder, we have started playing with some warm winter dessert options – think hot apple crumble, sticky date pudding, choc lava cake – as always the focus will be on sweet, comfort food-style dessert to round off your Sunday the right way.
For those of us inspired by the Birdies Sunday Roast wanting to recreate the perfect roast at home, what is your best tip for the perfect roast chicken?
The brining process is integral to creating the perfect roast chicken – it infuses the chicken with flavours and adds moisture so that the juices lost in the cooking process don't leave you with a dry chook!