Where to Eat in Birkenhead; Best of the 'Burbs
Disclaimer; prior to the research of this article I had never actually knowingly stepped foot in Birkenhead except for perhaps a year four netball game (yet to be confirmed by my parents). But soon after making the long, arduous trip across the Harbour Bridge (8 minutes) to Auckland's North Shore, I was happy I did. Update; I now wish to live there.
From the minute I stepped wheel into this little neighbourhood, I knew this was going to be a suburb I could get behind. A roundabout links the three pillars of Birkenhead's foodie industry, where Mokoia Road, Birkenhead Avenue and Hinemoa Street form the trinity of all cuisines. New Zealand's diverse range of cultures is shown here perfectly, where you can find Dutch Delight's to exquisite dishes from South East Asia. Birkenhead is home to a lot of wonderful amenities and curiosities, all delivered into a character-filled waterfront package. Yup, there's just a lot to love about quirky Birky.
And only a stone's throw away is Northcote Point, boasting the cinema that 80% of Aucklander's believe to be the best; Bridgeway (yet to be confirmed by anyone except me).
*shut up and tell us where to eat!*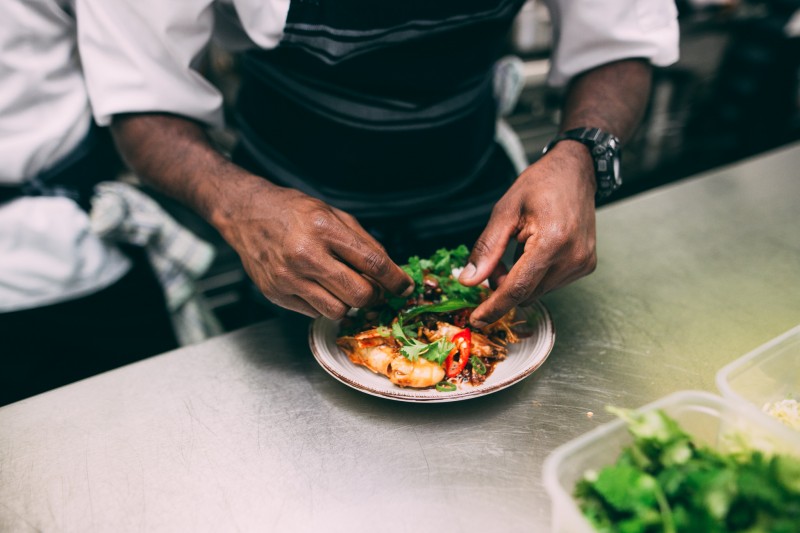 Mulan - South East Asian fusion
One of our favourite Asian-fusion establishments, Mulan is the perfect place for anyone wanting to impress their out-of-Auckland friends and one that will have said friends rolling out the door. Mulan is a powerhouse of authentic Malaysian food experience. The kitchen is headed by former Madam Woo head chef James Balaksharian, so you can rest assured you'll be in capable hands here.
It's the best kind of family-owned restaurant, one where the food is made with love, and love tastes really good. Enjoy satay, salads, noodles, rice, curries, stir-fries, greens, roti and a long list of beers, wines and cocktails to ease it down your gullet. You'll be overwhelmed, but make sure you order the Massaman curry for a guaranteed good time.
243 Hinemoa Street
Birkenhead
(09) 480 2806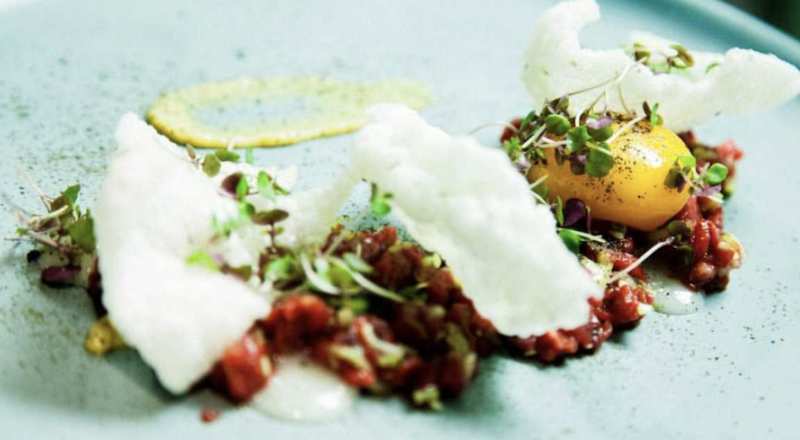 Moxie is the reincarnation of beloved Eight.Two., which I believe was kind of like the go-to place for a special occasion if you lived on the shore. It's non-fussy, up-market neighbourhood dining executed to perfection. On Moxie's website, they state that opening a restaurant because 'people like food and we like cooking' is not the most sophisticated business strategy, but the menu reads as an extension of this mantra. They're not trying to be trendy; they're trying to cook familiar food well. The mains section of the menu is a collection of elevated classics; beef tartare served with wasabi cream and puffed rice for example, or Moroccan braised lamb with tabbouleh salad and yoghurt.
82 Hinemoa St
Birkenhead
(09) 419 9082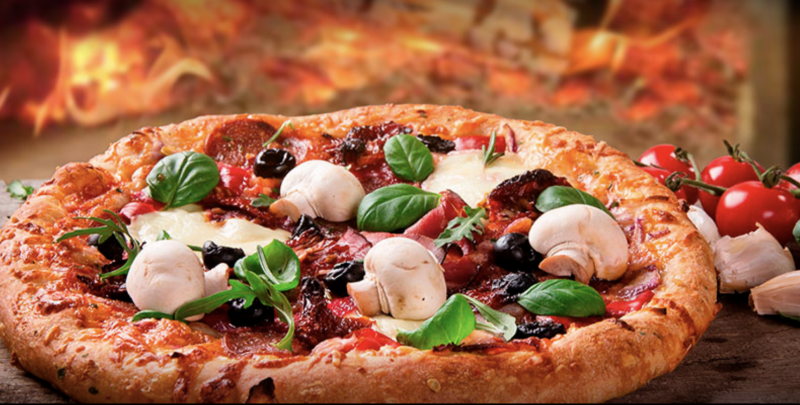 For those who have been on a 'gahp yah' in Europe, we get it, you paid four euros for authentic pizza's the size of a tractor wheel, and a delivered Domino's deep dish will set you back $25 in AK. That being said, Auckland is still home to some phenomenal pizzerias, one of which is located in Birkenhead, hence the inclusion in this listical. These cheesy, gluteny slices (they offer gluten free bases) are enticing, but you'd be a fool to entirely overlook the pasta.
9 Birkenhead Avenue
Birkenhead
0800254892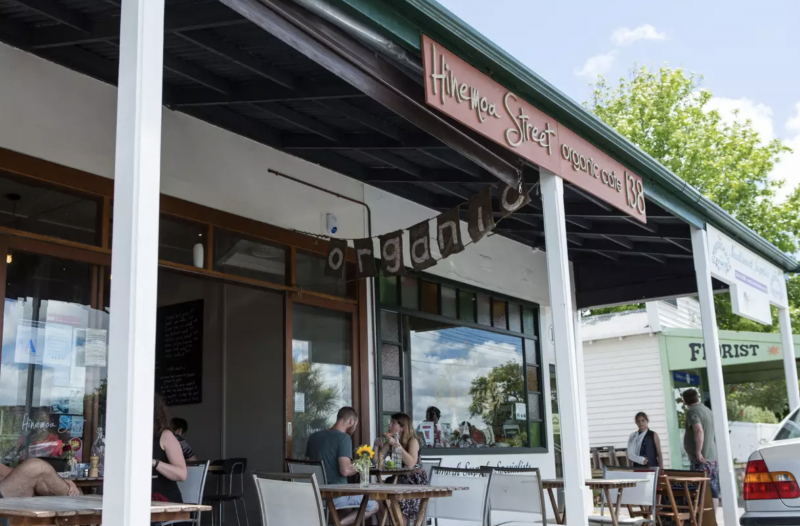 But what about brunch??? Don't worry, Birkenhead's brunch scene is booming. Is this a hot spot for Melbourne expats, because crafty locals are popping up some seriously Austrasian-class breakfast joints. Hinemoa Street Organic Cafe is one of them. You'll find all the classics here, and there's something for everyone, even vegetarians.
128 Hinemoa Street
Birkenhead
(09) 418 0138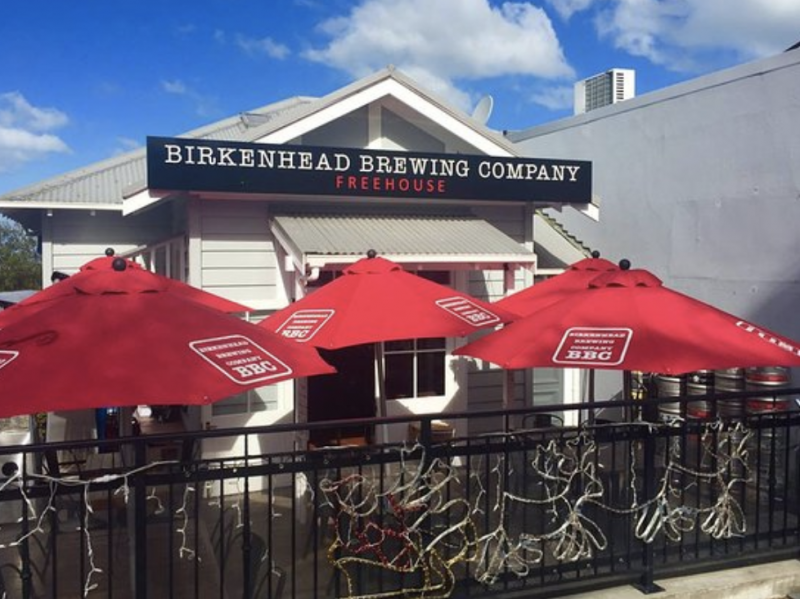 The Birkenhead Brewing Company
Ever wonder what it would be like to sink some brews in a tasting studio located in Birkenhead Village? Well, wonder no more because that's exactly what you can do at the Birkenhead Brewing Company. The North Shore's home of craft beer, you'll find over 60 different varieties here, as well as an extensive wine list, and a pretty great menu too.
17 Birkenhead Ave
Birkenhead
(09) 320 5055
Enjoying the series? Check out the Best places to Eat in Auckland.