Auckland's best vegetarian eateries
The number of vegetarian eateries in our humble city is on the rise. As the lifestyle choice catches on, we are seeing cafés and restaurants cater to the ever-growing demand. There seems no end to the choice available for Auckland residents to grab a meat-free bite to eat, all over the city. From fast food, brunch options to curated eateries, there's a dedicated place to suit! So, we have rounded up some of our favourite vegetarian spots in Auckland. Whether you're a meat eater or not, these are sure to tantalise your taste buds.
Lord of the Fries, CBD and K Road
We all want some comfort food once in a while and the team at Lord of the Fries heard our cries. Priding themselves on their meat-imitations, this Vegetarian and Vegan-friendly fast food joint serves up modern takes on classic burgers, hot dogs and fries. You can choose from a range of options, including; the Phish Burger, Big Parm or even a true American hot dog. They're all made from soy-based protein! The best part is, they have a 'build-your-own' fries menu, where you can select the cut of potato, the sauce and toppings. Delish!
Little Bird Organics, CBD and Ponsonby
Little Bird hardly needs an introduction, as they have been delivering healthy and undeniably sumptuous veggie-friendly food since we can remember. Their menu caters to those who love raw, organic and whole food but they never compromise on flavour. The lunch menu has a range of delicious options; the Kimchi Burger, Raw Taco Plate and even the Bird Bowls for those who prefer a lighter option. If you're dining in, they have a cabinet bursting with sweet treats and a range of superfood smoothies. You can thank us later!
Kokako, Grey Lynn
Kokako is known for its coffee roasting talents across Auckland. However, its flagship store lives up to the brand's superior reputation. The café offers an array of delicious plant-based options that would more than satisfy any meat eater's appetite. That's probably for the best, seeing as you won't find any meat in sight here! You can choose from their delectable cabinet selection or peruse their seasonal menu. Either way, you won't be disappointed.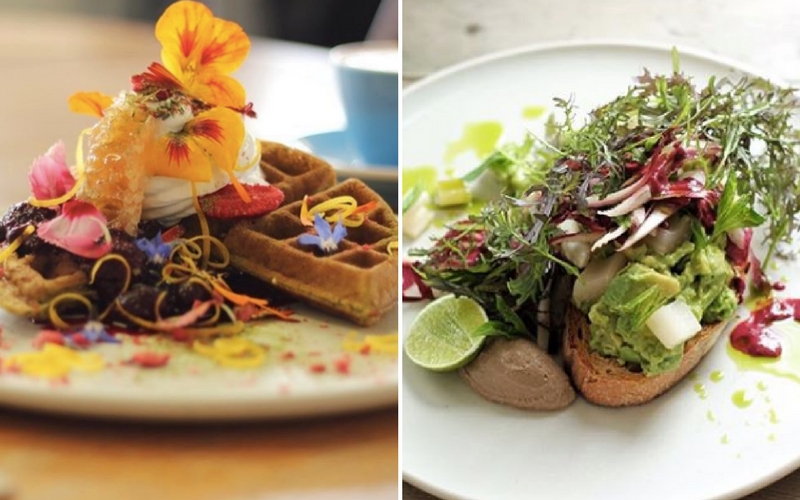 Big Sur, Grey Lynn
Hidden away in the streets of Grey Lynn, Big Sur is a goldmine for vegetarian food that is bursting with flavour. Their menu offers the classic brunch staples such as Eggs Benedict and Crêpes but it's their unique fusion options that will draw you in. The Courgetti, Fried Umpa and Seeded Toast range have to be on your must-try list - if you fancy yourself a vegetarian café connoisseur.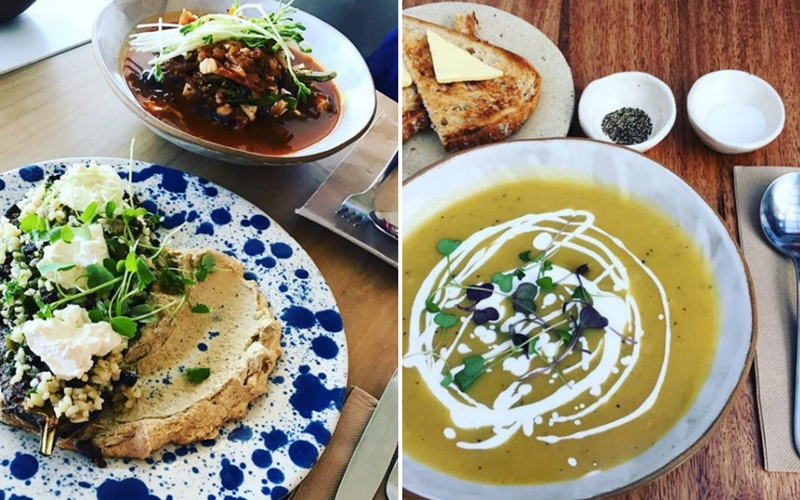 Tart Bakery, Grey Lynn
Tart Bakery is for those who just can't picture life without crispy pastries, meaty pies or buttery scones, even if they're vegetarian. In their heavenly cabinet, you'll discover a range of breakfast bars, doughnuts, pains au chocolat, pizza made with vegan 'cheese', vegan sausage rolls and plenty more! The café prides itself on a completely vegan menu and puts a twist on the traditional understanding of baked goods. Our favourite is the vegetarian pie!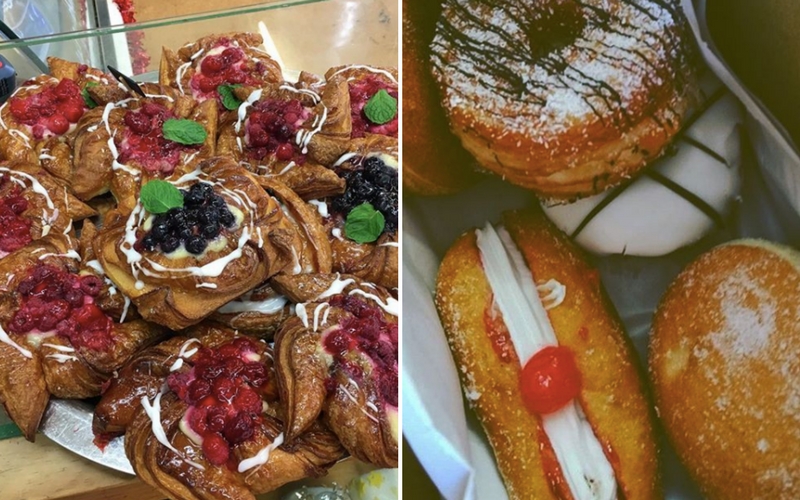 Image Credit: @lordofthefries_nz, @littlebirdorganics, @kokakocafe, @big.sur.greylynn, @tart.bakery