Lunch hopping: The top 10 affordable lunch places in Auckland
When it hits that midday mark our stomachs start to rumble and the cravings for some delicious food starts creeping on, but on those lazy days when we can't be bothered making lunch at home or work, it's much easier to just go out and get something quick and easy. The trouble is, finding a good spot for lunch in Auckland is getting more and more difficult with amazing new places popping up all over the place. There's also a lot of super expensive places when sometimes all we want (/can afford) is something a little cheaper. Because our mind is always on food anyway, we decided to come up with a list of our ten favourite affordable lunch spots...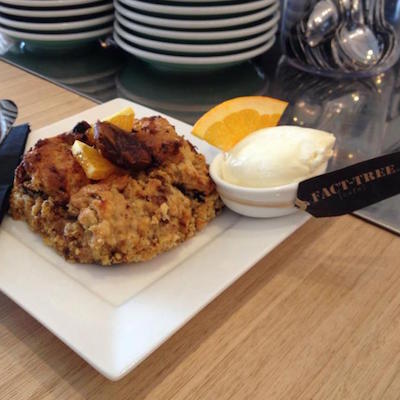 Fact-Tree
On the quiet streets of Sunnynook sits a little but lively café with a funky interior and a positive atmosphere, boasting everything from classic to eccentric lunch options. Their meals range from $7 cabinet food to $15 menu food, all of which are super tasty. Make sure you accompany your meal with one of their uniquely flavoured drink and you'll have a meal that will surely satisfy.
Look out for:
Steak Sandwich | Peanut Butter, Avocado & Banana Smoothie | Cookies and Cream slice.
Location:
22 Tonkin Drive, Sunnynook, Auckland
Hours:
Monday-Friday, 7.30am-3.30pm | Saturday-Sunday, 8am-3.30pm
The Shelf
Standing on the side of High Street is The Shelf, a spot that will excite your visual and tasting senses. Upon entering you'll see an array of beautifully presented and scrumptious tasting food ranging from salads and pasta to pastry and savoury based cabinet food. These are all fairly priced between $7 and $20. Don't miss out on trying their interactive selection of fun DIY drinks and their quality coffee, perfect for the midday pick me up.
Look out for:
Carbonara Pasta | Iced Mocha Drink
Location:
50 High Street, Auckland CBD,
Hours:
Monday-Friday, 7am-7pm | Saturday, 9am-6pm | Sunday, 10am-5.30pm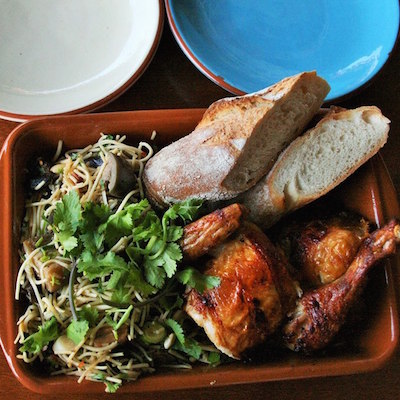 Bird On A Wire
Dubbed by Ponsonby residents as the place to go for a 'quick, healthy, and tasty lunch', we can't help but agree that Bird On a Wire is the go to easy and affordable lunch spot. With their simple and fresh choices of burgers, salads, and much more, proving to all be crowd pleasers you will definitely be spoilt for choice. Whatever you decide on it's guaranteed to keep you going for the rest of the day.
Look out for:
Korean BBQ roll | Bangin Birdless burger
Location
: 234 Ponsonby Road, Ponsonby, Auckland
Hours:
Monday-Sunday, 11am-9.30pm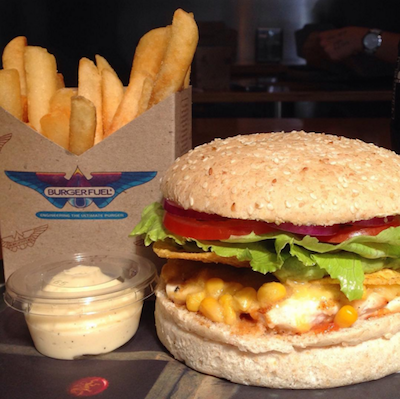 BurgerFuel
Everybody loves a good burger and for some of the best and most affordable in town, you can't go past BurgerFuel. Using 100% Pure New Zealand grass fed ground beef, free range chicken breast and separately cooked (delicious) vegan and Vegetarian options, they have a range of tasty burgers which you can have with a normal bun or the healthier version called the 'Low Carborator' (no carbs and extra salad). The rest of the menu is just as impressive and mouth-watering, full of drinks, desserts, specials and other dining deals that will guarantee an immediate questioning of 'is it too be soon to be coming back tomorrow?'
Look out for:
Bacon Backfire | Hash Bites (special) | Kumera Fries
Location:
All throughout the country
Hours:
Monday-Sunday 11am-late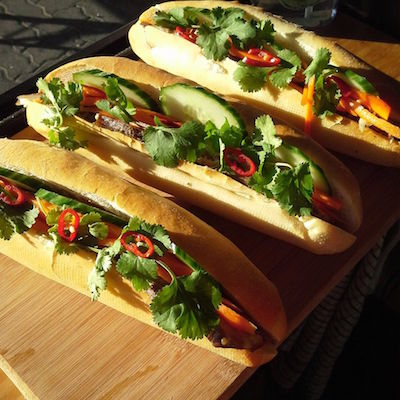 Sprout
Situated in the heart of Mt Albert this is one of the cafés with the tastiest food in the area. Served to you with a variety of textures and flavours each meal is as delicious as it is beautiful. Their much loved coffee and highly praised juices are also winners. With a reasonably priced menu to boot, there's no doubt that this café will need a second visiting.
Look out for:
Bacon wrapped soft eggs | Smoked fish and prawn cake | Freshly squeezed orange juice
Location:
847 New North Road, Mt Albert, Auckland
Hours:
Monday-Friday, 7am-4pm | Saturday-Sunday, 8am-4pm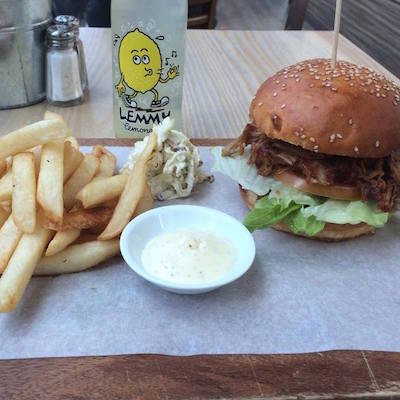 Café Melba
With summer on the way, Café Melba is one of the nicest spots to relax in the sun with some fantastic food. With indoor and outdoor seating this café has a sophisticated summer vibe that shines through their menu too. From the yummy Melba Grill to the classic Salmon Hash, as well as the addition of a 'get fit fast' menu, you'll find something perfect to suit your summer dietary needs.
Look out for:
Salmon Hash | Pulled Pork burger | Juicy Mango smoothie
Location:
78/3 Hurtsmere Street, Takapuna Auckland
Hours
: Monday-Friday, 7am-4pm | Saturday-Sunday, 7.30am-4pm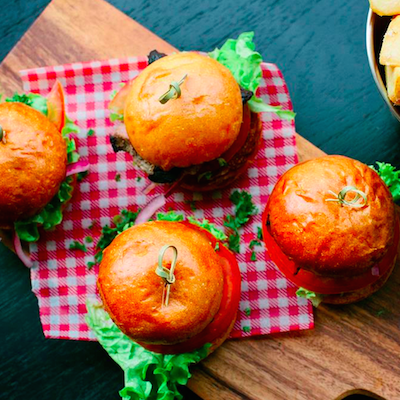 The Good Home
Don't let the small doorway fool you, this spacious and homely spot is the place for a good catch up and great food. With a menu that lists delicious food, picking what you want may take a while. From their finger-licking good BBQ spare ribs (coming in a large size if you're willing to share or just particularly hungry) to their satay beef salad, the diverse range of meals will appeal to any and all sorts of appetites. Finish up with a cheesecake and it won't be long till there are a stack of empty plates in front you.
Look out for:
BBQ spare ribs | Bacon wrapped scallops
Location:
83 Birkenhead Avenue, Birkenhead
Hours:
Monday-Wednesday, 11am-11pm | Thursday-Sunday, 11am till late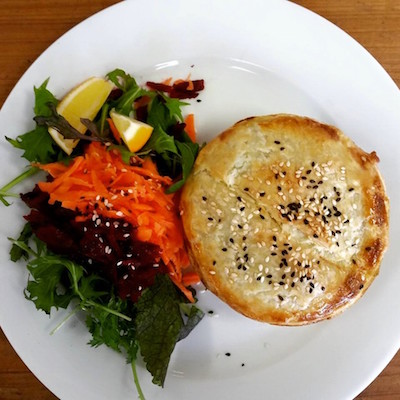 Cereal Killa
This sweet and cosy café is one that you'll keep coming back to again and again. With an impressive menu of fairly priced and delectable options you'll be wanting to order everything you can, so bring your team so you can't sample a bit of everything. Their beautifully made cold drinks and perfect coffee are just the cherry on top to accompany your meal. They also do scrumptious desserts just in case you have room for a little bit more.
Look out for:
Jerk Chicken Burger | The Big'un | Coconut & Mango Smoothie
Location:
360H Dominion Road, Mt Eden, Auckland 1024
Hours:
Monday-Friday, 6.30am-3pm | Saturday-Sunday, 7am-3pm
L'oeuf
What L'oeuf lacks in size it makes up for with the taste and flavours of its incredible food. This little café has been enticing the public with their original and fresh menu inspired from foods and delicacies from East and West. To accompany their scrumptious and greatly priced lunch options there are a selection of hot drinks and house made drinks. No matter what you order, you'll leave this place with a full stomach and a smile.
Look out for:
The Russian | The Geisha | Lassie Orange Blossom and Mango drink
Location
: 4A Owairaka Avenue, Mt Albert, Auckland
Hours:
Monday, 7am-3pm | Wednesday-Friday, 7am- 3.30pm | Saturday-Sunday, 8am-3.30pm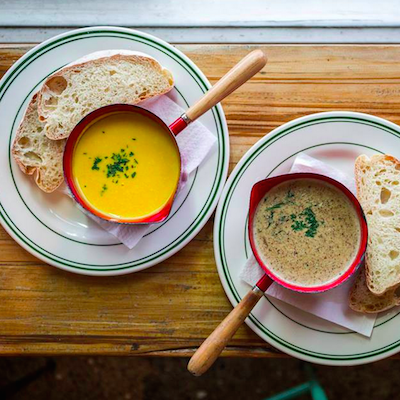 Little King Café
If you're in the mood to pop over the bridge, make sure you head to this popular little lunch spot. With the majority of their meals being below $20 and all delicious and beautifully presented it's definitely worth the drive. Providing exciting gluten-free and vegetarian house blended smoothie options and chilled drinks to have on the side, this is the perfect place to go when those hunger pangs start to kick in.
Look out for:
Homemade Brioche | Peanut Butter Blueberry smoothie
Location:
132 Kitchener Road, Milford, Auckland
Hours:
Monday-Friday, 7am-4pm | Saturday-Sunday, 8am-4pm
Words by Nicola Guidote