A sit down with Kate Forbes of Aesop
Aesop General Manager of Products and Research & Development, Dr Kate Forbes, speaks to Remix about the brand's latest carefully considered formulation, also debunking some common misconceptions when it comes to caring for the skin.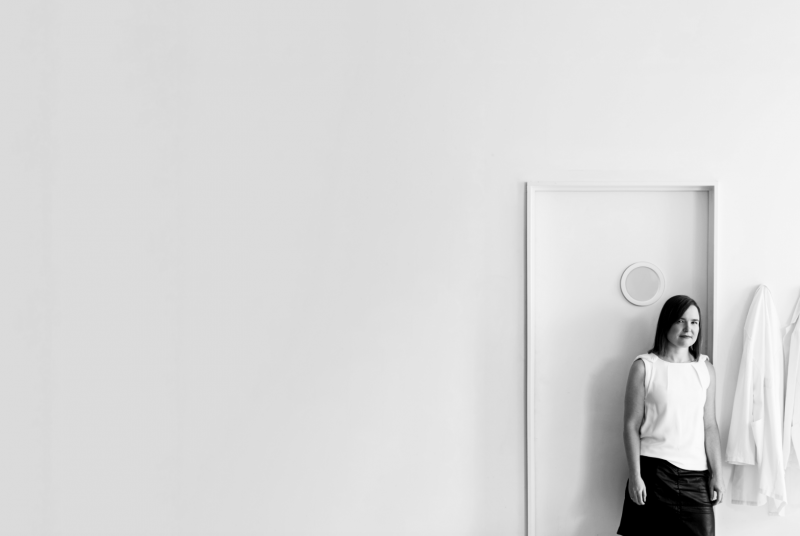 Since 2000, you've worked your way from in-house chemist to General Manager of Aesop. Can you tell us a little bit about your journey with the brand?
I joined Aesop in 2000 as in-house chemist at our first laboratory. I was drawn strongly to Aesop's philosophy, its high-quality formulations and meticulous attitude towards ingredients, as well as its unconventional, exceptional approach to customer service. I have been most fortunate to be involved in the development of approximately 90% of the current Aesop range, including numerous skin, hair and body care favourites; and the launch of the Fragrance product category.
As an advocate of Aesop's approach to scientific development, can you tell us how the process of new product development works?
Generally, it takes at least two years to develop a new Aesop product. Occasionally, it can take longer depending on the complexity of the formula. Our approach is to take all the time necessary to ensure each new product is of the highest quality. Our highly skilled in-house chemists scrutinise and perfect every aspect of the formula before a new product is launched. They also undertake rigorous testing to ensure efficacy, stability and safety of all Aesop product formulations. At any one time, we may have up to 20 products in various stages of development, though perhaps only several make it to market.
Ingredients are a huge part of the Aesop philosophy. What sort of ingredients do you tend to favour at Aesop and why?
We investigate widely to source botanical and scientifically proven ingredients, and use only those with a proven record of safety and efficacy. When formulating products, our priority is efficacy, and we select essential oils and other ingredients for the benefits they deliver to the skin and hair. Each ingredient must serve a purpose; otherwise it is not used.
Are there any skin care myths that need to be debunked?
Unless you skin is oily or congested, double cleansing is simply not necessary and one runs the risk of over cleansing and disrupting the skin's hydrolipidic film by using this approach. If an Aesop facial cleanser is applied and rinsed diligently, a single cleanse will be sufficient, and each formulation is designed and formulated for this purpose.
Aesop recently launched Gentle Facial Cleansing Milk. Tell us about what makes this product special.
Aesop Gentle Facial Cleansing Milk efficiently purifies the skin without stripping it of moisture, offering an exceptionally mild yet thorough cleanse suited to most skin types, but of particular relevance to those with dry or sensitive skin. I love the softness of the product, the feeling of a soft veil across the skin.
What drove the research to develop the Aesop Gentle Facial Cleansing Milk?
Aesop Skin Care has its foundations in cleansing. Purifying Facial Cream Cleanser, launched in 1992, was our first skin care product and our range has been evolving since. At Aesop we hold cleansing in high regard, believing as we do that selection of a cleansing product appropriate to skin type and environment is crucial in maintaining healthy skin. The act of cleansing removes excess oil, grime, makeup and the build-up of surface impurities from the skin, leaving it ready and best-prepared for toning, hydration and treatment to follow. For many customers, viscosity and texture are important deciding factors in the selection of a cleanser. Understanding this, and meeting the needs of our customers with dry and sensitive skin, led to the development of a mild, efficient cleanser in milk format. As such we have formulated a cleanser with light, refined texture to effect a mild, non-perturbing cleanse.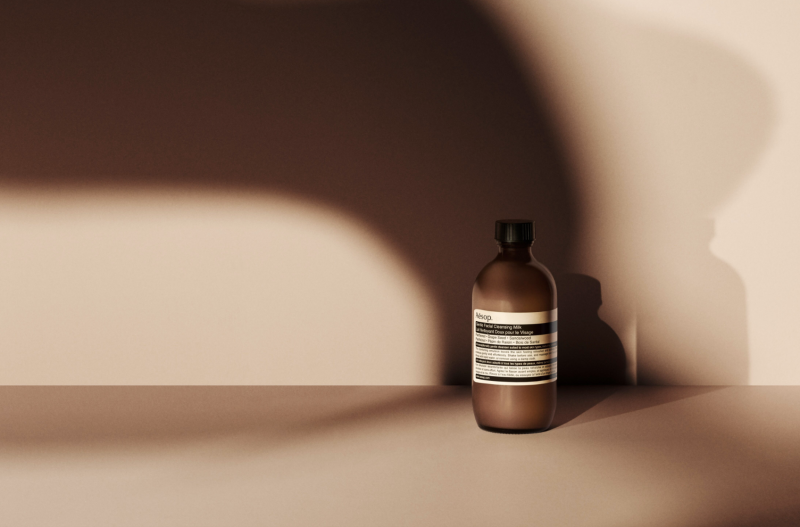 Do you believe skin care affects overall wellness?
We believe in an uncomplicated approach to skin care, focusing on the health of the skin. We advocate the daily use of our formulations as part of a healthy, balanced lifestyle that includes a nutritious diet, daily exercise and a hearty dose of good literature.
What do you think is the ideal morning skincare routine?
We emphasise the efficacy of twice-daily cleansing, toning and moisturising, along with regular deep-cleansing and facial treatments. We advocate generous application of our hydrating products and encourage blending — for example, of exfoliating products and masques—for a complete, efficient regimen.
What sets Aesop apart from other skin, hair and body care brands?
Our quest is to do less and do it well. We formulate products of the finest quality and efficacy to provide genuine benefits to the skin, body and hair. Our formulations are the delightful and dependable 'constant' in your bathroom, providing sensory pleasure, efficacy and assurance each day.bWe resist market trends and ruthless behaviour, and strive consistently to make product of quality and worth. When speaking about our products, our communications are honest and informative; we do not rely on celebrity endorsements or prey on customers' insecurities in the name of promotion.
Where would you like to see science and technology take skin, hair and body care in the future?
There are countless new and exciting ingredients available across our range that we are currently investigating. One particularly interesting area for us is the growing research into improved environmental sustainability and traceability of cosmetics ingredients. There are new developments in how raw materials are grown or produced, in addition to finding new ways to convert agricultural waste into effective ingredients. These all help to meet growing customer expectations about the sourcing and environmental impact of products.

Aesop Gentle Facial Cleansing Milk available in store at Aesop Auckland City & Aesop Newmarket from 1st April 2019.