A quest for conservation with Sandra Bessudo & Rolex's Perpetual Planet Initiative
Sandra Bessudo's quest for ocean conservation has been a deep-rooted part of her life since she was young. Becoming a Champion for Mission Blue's Hope Spot, Malpelo Island, allowed her to push her career even further. Mission Blue aims to create a global network of protected areas called Hope Spots - places critical to the health of the ocean and of huge ecological importance. Gaining traction from luxury brand Rolex and the Perpetual Planet Initiative, Sandra - in her role as Champion of Malpelo - was able to deep dive into the biological conservation of her own country's (Colombia) territory. We spoke to Sandra about her work with Mission Blue and the support of Rolex, uncovering her personal experiences on the field and how we can lend a hand.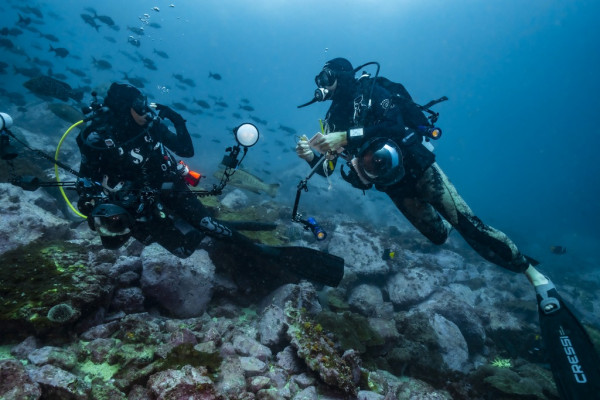 How did you fall into marine conservation?
The ocean has been my motivation since I was basically a baby. I was always looking to protect the animals, I'd actually stop people from taking sea stars! After some time I became a diving instructor and went to Malpelo Island, and this is where I started to realise the problem at hand. I started my work to protect the marine protected area of Malpelo Island and the other UNESCO World Heritage sites ‒ I didn't see that as work but as something I had to do.
Can you tell us what it's like being a part of the incredible Mission Blue and why Malpelo Island was so important for you to protect?
When Malpelo became a National Park, I continued to work in different programmes to protect the island and its oceans. I went to Monaco and I met Sylvia Earle, the creator of Mission Blue, and we started discussing the ocean and its species, and that's why I became a member of the Council of Mission Blue. Malpelo is a really interesting and important area in the oceanic part of Colombia and overall an amazing place. It's also a World Heritage Site, and because of this, we have more interest in protecting the area.
What is the significance of Hope Spots and how does this method of conservation stand out amongst other methods?
In the last thirty or forty years due to fishing activities, the oceans have depleted. When an area becomes a Hope Spot, that means that the area is well preserved environmentally and biologically. At the same time, it means that you can bring more protection to that specific area and continue to protect it, so when Malpelo became a Hope Spot, it was a recognition of what we do and the significance of the Island overall.
How does Rolex and the aspect of time play a part in your daily endeavours?
When on Malpelo we spend a lot of time in the water documenting species that we come across, and a big part of our job is monitoring them for the ecosystem in terms of conservation and biodiversity ‒ so time plays a big part here.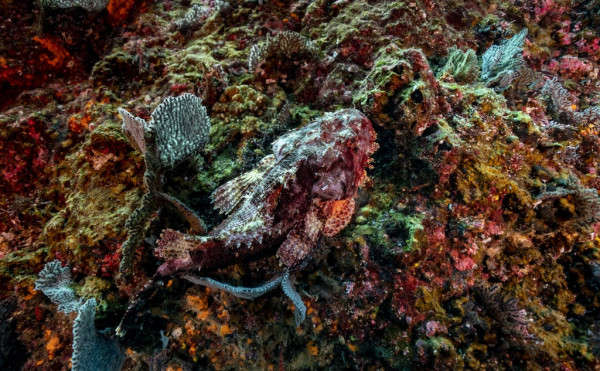 The Ocean can be a scary place. What is it like discovering a whole new world of uncharted ocean terrain, species and such?
The ocean is a place for my peace and curiosity ‒ the more you know about the sea the less afraid you are. It's an incredible sensation ‒ when you know what's in there you don't feel afraid, you feel like you want to protect what you're seeing. People also view the sea as a peaceful place, and when they see the ocean there are always feelings of liberty, curiosity and tranquillity.
Why is the Rolex Perpetual Planet Initiative so important?
The Rolex Perpetual Planet Initiative helps those working tirelessly for the future of our planet. Its long-standing support for Mission Blue and Sylvia Earle is really inspiring. It has helped me with my work on the ground and helped Hope Spot Champions from around the world work together to protect the oceans.
All imagery provided by Rolex.