8 of our favourite NSW destinations.
Australia has one of the world's most diverse landscapes. From beaches to snow-capped mountains, outback towns to lush rainforests, there's a plethora of destinations and activities to choose from. New South Wales is the perfect option if you want to experience as much as possible without the luxury of a lengthy holiday, but then again, every travel guide says that don't they? It's all very well to say, so I stuffed my carry-on and set off on a four-day whistle-stop tour of NSW to produce a realistic list that can be ticked off in less than a week.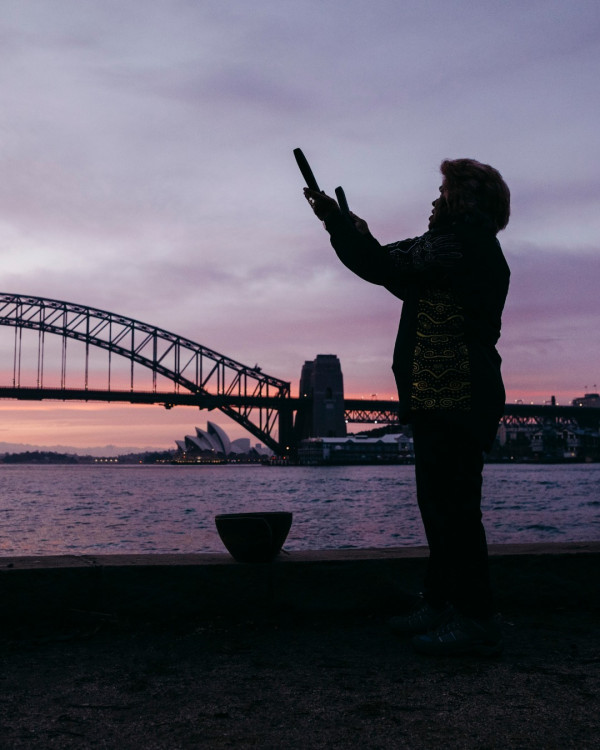 Image via @businesseventsaustralia
SYDNEY Learn
As anyone familiar with the state's capital can attest, it's hard not to fall in love with Sydney. From the Bondi Icebergs to the soaring grandeur of the Opera House, the city flaunts legions of Instagram-worthy sites, however, it takes looking a little closer to uncover its rich history. Turn your back on the Opera House entirely and start your trip with the Dreamtime Southern X Walking Tour. This leisurely walkabout uncovers the authentic history of the Aboriginal people's saltwater heritage within Sydney Harbour. Drawing upon knowledge populated from the oldest ecologists, astronomers, conservationists and marine biologists on earth, our incredible guide Amanda demonstrated how ancient wisdom continues to reveal itself within the English settlement of The Rocks today. The tour takes 90 minutes but feels like 20, you'll learn important lessons and see the city in an entirely new light.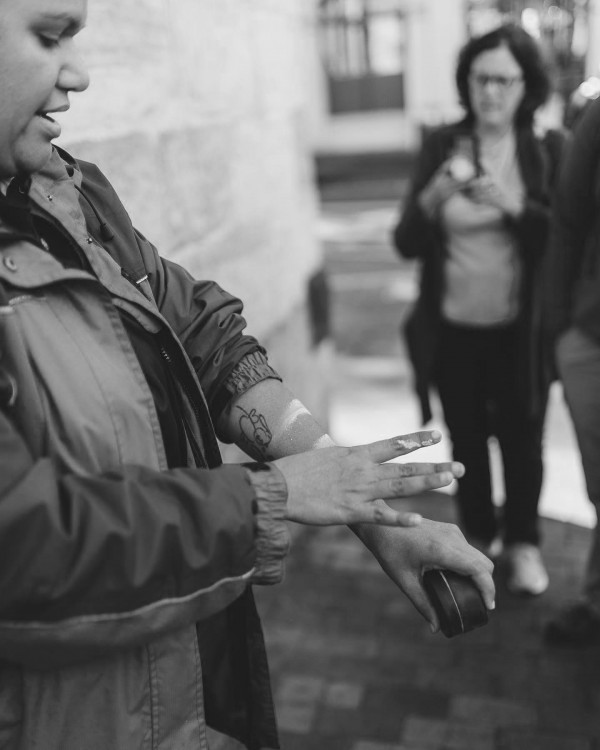 Image via @maggiepark.travel
SYDNEY Eat
You'll likely want to reflect on what you learnt throughout the tour and an excellent place to mull it over is Midden by Mark Olive. Sydney is home to countless eclectic bars and sleek restaurants but head to Midden if you want an exciting culinary experience that draws on Indigenous Australian heritage and heroes a produce-focused menu of native ingredients. I highly recommend the grazing plate which features regional cheeses, smoked kangaroo, delicate strips of emu and tandoori crocodile complimented by seasonal pickled vegetables and Tasmanian mountain pepper leaf flatbread.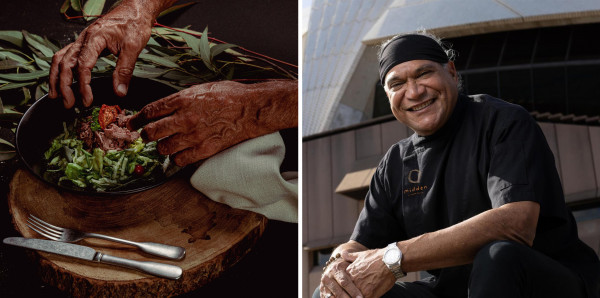 Images via @middenbymarkolive
SYDNEY Stay
To experience the best sleep of your life, check into the luxurious Capella. Honoured as World's Best Hotel Brand in the 2023 World's Best Awards, every single detail has been considered. After lunch, unwind in the world-class wellness space nestled among decades of architectural history, and utilise the massage features in the vitality spa before floating in the heated indoor swimming pool, calming music sets the scene and a well-appointed fitness centre and yoga platform are on hand if you want to keep moving. When I eventually dragged myself from the pool and scurried back to my room in the plush blue robe and slippers provided, I returned to a complimentary gold leaf rocky road dessert and soothing pillow spray which was immediately packed into my carry-on to continue enjoying with my considerably lower thread count bed back home.
Image via @capellasydney
Image via @capellasydney
SYDNEY Enjoy
At any given time there is a rotating schedule of live entertainment. In just the few days I spent city side I attended Tina - The Tina Turner Musical at Theatre Royal Sydney, Beauty and the Beast the Musical at Capitol Theatre and Australia's epic win against Ireland at the FIFA Women's World Cup.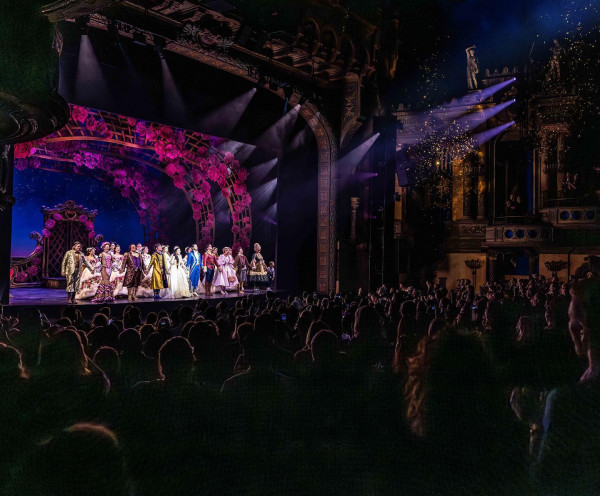 Image via @capitoltheatresydney
BYRON BAY Eat
In just under an hour and a half you can fly to the captivating Byron Bay, my first stop was Balcony Bar & Oyster Co. a bar and restaurant designed to look and feel like a beach house that is a favourite of locals, tourists and celebrities alike, the staff make you feel like family and it's location above the main street makes it ideal for people watching and soaking up the afternoon sun. Though the service is relaxed and carefree the food is exceptional. Obviously, order the local oysters but don't miss the XO Moreton Bay Bug lettuce cups and the Ballina king prawns which are served with garlic, chilli and mouth-watering miso butter.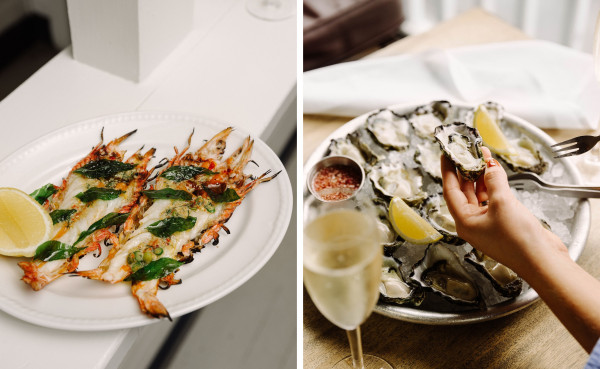 Images via @balconybyronbay
BYRON BAY Drink
For an experience like no other, hire a car and take a picturesque 45-minute drive to Husk Farm Distillery (keep an eye out for Koalas along the way). Located on the Tweed River at North Tumbulgum, striking views across the Tweed Valley compliment a tasting of the best gin and rum I have ever tasted. Husk Farm is a paddock-to-bottle sustainable operation and Australia's first in the agricultural rum realm. I highly recommend booking a tour and asking for the Cellar Door Duty Manager, Jeremy who is impossible not to fall head over heels for. A highlight was the Ink Gin which is infused with Butterfly Pea Flowers, highly sensitive to pH, what looks like a stock standard gin initially turns an electric shade of blue when mixed with tonic water or citrus.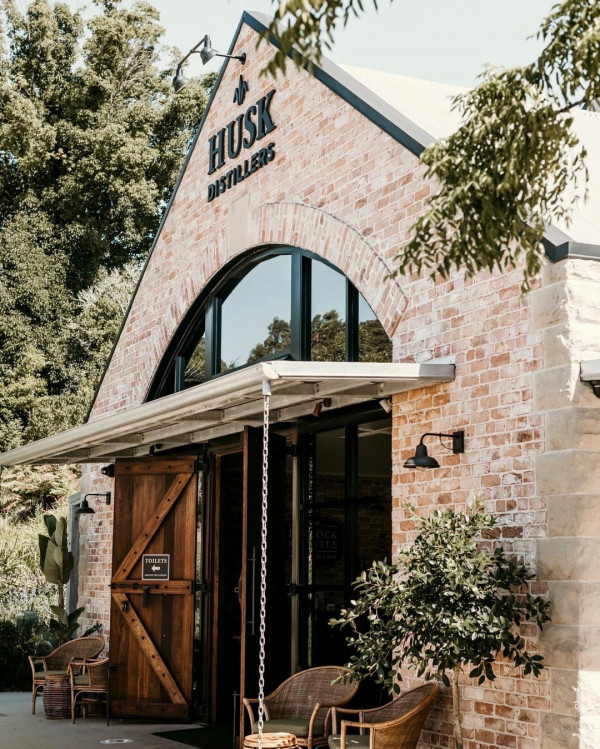 Image via @huskdistillery
BYRON BAY Stay
For accommodation, look no further than Crystalbrook Byron Bay. Nestled in 45 acres of magical rainforest, Crystalbrook is a sustainable, luxury resort with quite literally everything on offer. Sleep amongst the treetops and wake to the sound of kookaburra, take a walk through the forest and watch the sunrise from the beach before partaking in a morning yoga class or a swim in the infinity pool followed by a sauna. Though you can spend days without leaving the resort if you want to see some sites, do the Byron Bay lighthouse walk and watch whales from the viewpoint. I assumed this was one of those 'if you're lucky' scenarios but within 5 minutes I spotted around 12 Humpback mothers and calves. Plan your trip between May and November as this is when they set off on their annual migratory path. When you return to Crystalbrook, get a massage at Eléme Spa and after a soak in the bath wander along to the resort's restaurant, Forest. The menu at Forest reflects the area with over 80% of ingredients sourced within a three-hour drive, be sure to ask your server for a pairing as they have over 30 sustainable, organic and biodynamic wines. If you have the leisure of time, try everything on the menu, if not, order the raw Hiramasa Kingfish with native lime and charred green onion oil followed by the Coal-roasted IIuka squid with sea herbs and finish with the caramelised white chocolate and lime brûlée.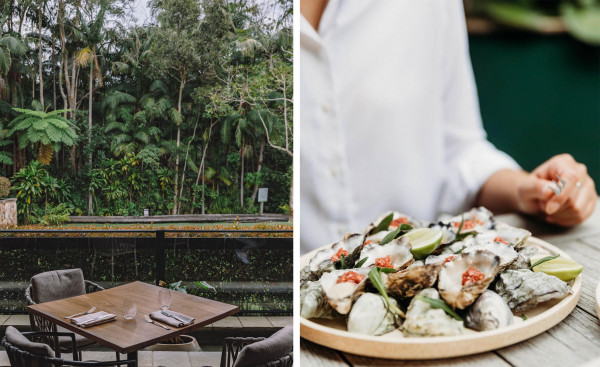 Images via @crystalbrookbyron