5 unique ways to stay fit in the colder months
With the release of the newest kicks from Reebok: the Flexweave generation, consisting of a running shoe (Floatride Run) and gym shoe (Speed TR), our resident gym junkie and Digital Editor Kate Milliken was our guinea pig for a challenge that really got the heart racing! Five work outs in five days to put the Speed TRs through their paces. From head stands in yoga classes to aerial trapeze with some of the best (and most flexible) entertainers in the industry! Here's how she got on:
Day One: F45 Newmarket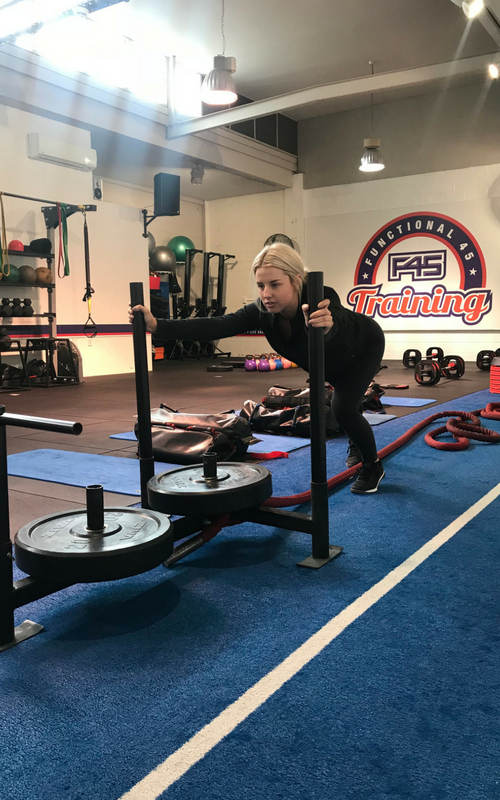 If you're someone who struggles to stay motivated to work out regularly, F45 is perfect for you! F45 Training Newmarket runs team-based functional fitness classes, offering 45-minute cardio and weight sessions. I've been going to F45 Newmarket for a number of years now, and I love the fact that no two days are the same. The instructors also have a personal relationship with you that enables them to push you to your limits, making sure you get the most out of your workout every time you step foot in the gym. Because you can go at your own pace F45 is suitable for all fitness levels, but now that I try to push myself more I have to make sure I'm giving my body the right support to avoid injury. That's why I wear Reebok Speed TR Flexweave shoes, they are super light-weight which makes them perfect for jumping and agility training which you find a lot in F45 Training.
Day Two: Wild Pilates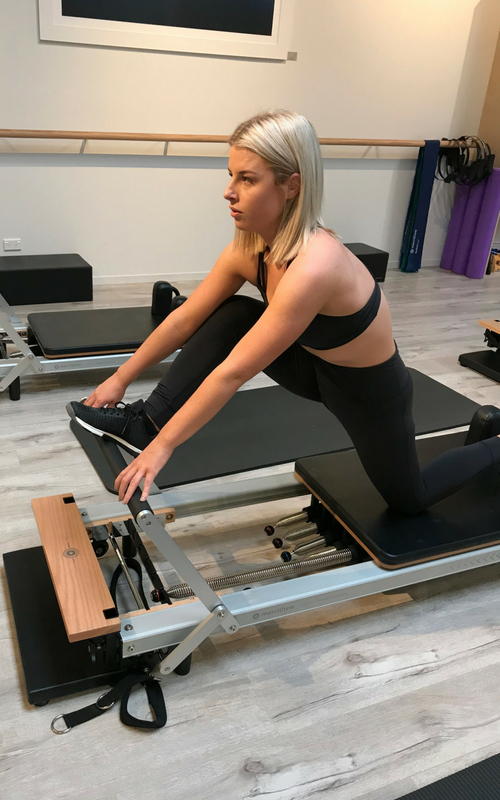 Pilates is a great winter-workout, especially for those who don't love super intensive cardio exercise. This being said, Pilates is extremely challenging in its own way. I haven't done any work on the reformer before and tried my first class at Wild Pilates, where instructor Laura ensured that I had all the support and guidance I needed to make the most out of my workout. You do a series of exercises both on and off the reformer with different equipment designed to target specific areas of the body. Because the reformer is an unstable platform all the positions you do are more difficult, I was sore after this workout and am now a little bit hooked, I'll be back!
Day Three: Yoga at Studio Red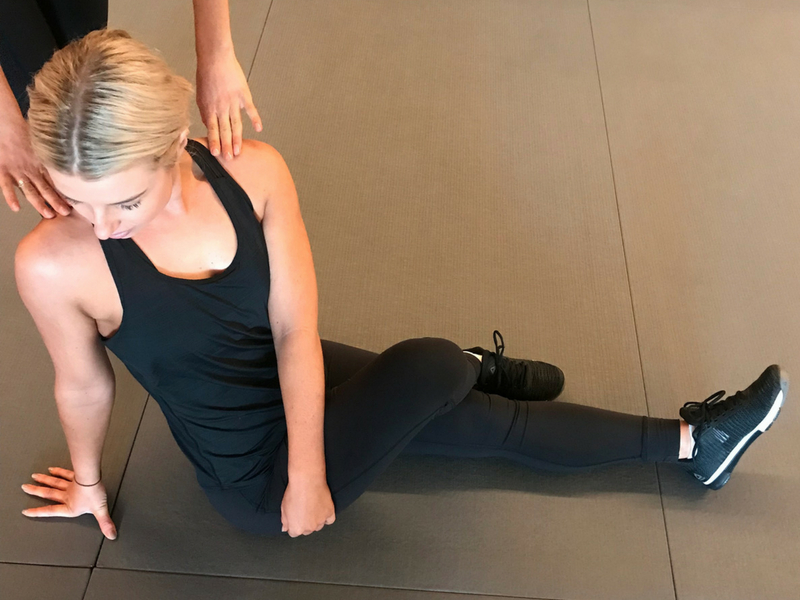 Yoga has a myriad of health benefits that most of us are familiar with, helping with both physical and mental wellbeing. This is a great class to do in isolation, or to compliment your existing workout regime. I can be a bit useless when it comes to stretching, so when I did my class at Studio Red I was in a spot of bother as my poor tight muscles were released. My instructor Hannah helped me through every move to ensure I was doing it correctly, and by the end my body felt so much more relaxed – that I almost fell asleep at the end! Studio Red is the most beautiful studio situated in Auckland's City Works Depot, you'll feel a sense of calm from the minute you walk through the door.
Day Four: Boxing at Les Mills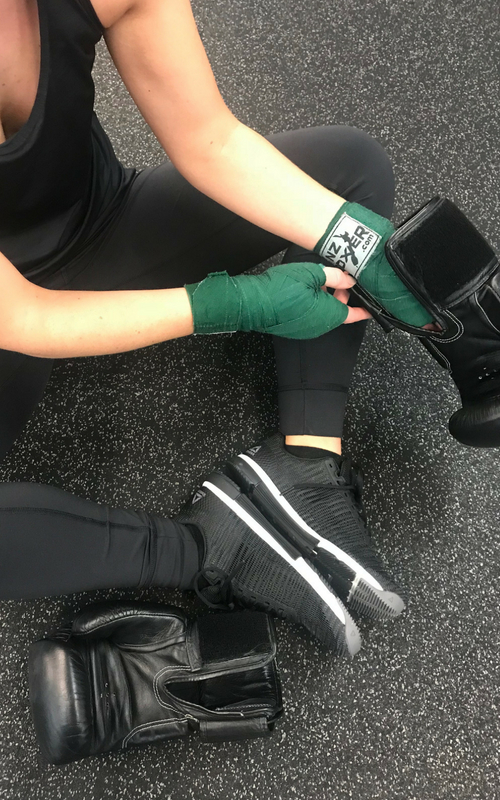 I've always heard that boxing is one of the most difficult single forms of exercise out there, but I was dubious. While I unassumingly gloved up at Les Mills Auckland City I was in for the shock of my life, this was undoubtedly the hardest form of exercise I have done in my long 23 years. By the end I was negotiating with the trainer to shorten the class, "I have to go back to work!". I was pleading, but he ignored my exhaustion-induced pleas. In the end I was happy he had. If you did this regularly you would be in tip-top shape. Because it's inside and not weather dependent, this is an all-round alternative for the winter workouters. This is highly agility-based training, so the Reebok Speed TR Flexweaves were the perfect accomplice, their lightweight technology made it easy to (attempt) to dodge all those 1's and 2's.
Day Five: Aerial Class at Dust Palace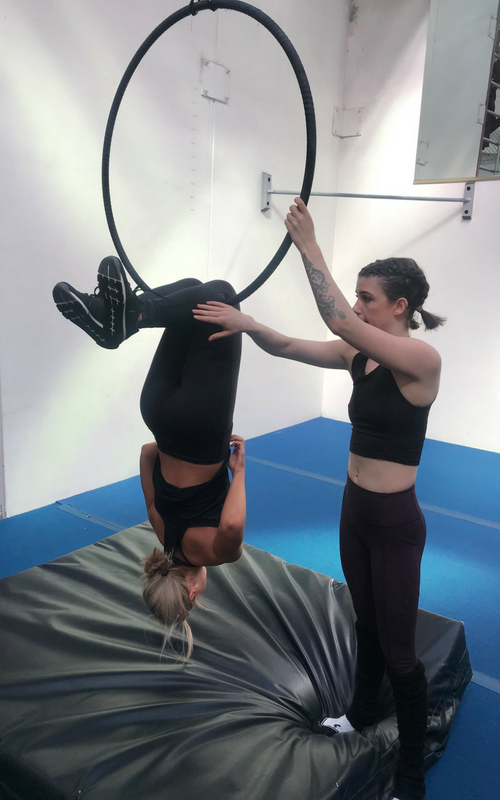 Who thought hanging from the roof would be such a good workout! Don't believe me? Try an Aerial class at Dust Palace and be prepared to be amazed by these incredible aerialists! While you might want to jump the gun and do the flips straight away, the talented instructors at Dust Palace begin by developing a basic foundation in all aerial apparatus, with a focus on aerial silks and lycra. This takes some extreme upper body strength as well as coordination, but it's a lot of fun if you're wanting a workout that's a little outside the box!