Top 10 summer trends from the stylish streets of Sweden: Part Two with Katherine Lowe
We had a chat with
Remix
contributor,
Rekorderlig
curator and fashion blogger
Katherine Lowe
about ten Swedish style trends she's loving for this summer. In part two of our chat with Katherine, read about how she wants Kiwis to mix it up this summer, what's on her Spotify and which are her favourite Instagram accounts. Then see the second five summer trends inspired by Swedish style. If you missed part one and the first five, read it
here
first. Then just like last week, we're giving away another pair of Stolen Girlfriends Club Moonbeam glasses thanks to Rekorderlig! Simply 'Like' the Facebook field below and tell us your favourite of the five trends. We'll be drawing the winner next Monday morning Congrats to
Courtney Tibbotts
from Christchurch, who won the pair from part one last week! You can follow Katherine on her blog Katherine Is Awesome
here
, then get more information on Rekorderlig in New Zealand on Facebook
here
.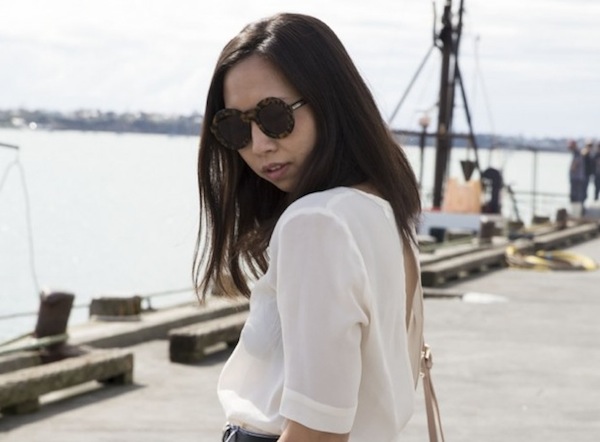 Take us through these next five Swedish inspirations for this summer.
One of my personal favourites and something I think that Kiwis could easily adopt, but are probably too afraid to are all white (or off white, or cream) outfits – all white ensembles create a really fresh, clean look. Something that's in full swing already but that I think could be taken to the next level is the addition of sportswear to your current outfit - why not wear a baseball cap with a tailored outfit? I am also loving the very obviously Swedish bicycle, especially with the addition of a basket (also it has to be said - cycling is a great way to stay in shape), white interiors and homewares that have a touch of gold, and Rekorderlig of course!
What would you like to see New Zealanders doing more of this summer style-wise?
I think it would be cool to see people challenge the jandals/cut off shorts/printed singlet combo and mix it up a bit. Wouldn't it be great to see something a bit different? It's pretty easy to be really lazy with dressing in summer because it can be tricky to put looks together when you want to keep the layers to a minimum, but I think it would be cool if everyone tried something a bit new this summer!
From what designers – both locally and internationally – do you source your wardrobe?
I would say at least half of my wardrobe consists of things designed in New Zealand. I pick up a couple of 'bigger' (read: more expensive) things each season from one or more of Karen Walker, Twenty-Seven Names, Kate Sylvester, Juliette Hogan and Lonely Hearts. I've been building my wardrobe over quite a few years so I have a lot of good staples now - Levi's jeans, AS Colour tees, a few button down shirts from Uniqlo. Occasionally I will do what I would call a giant purchase (for me) of an international designer if I really love something - the latest examples of those would've been a pair of Acne lace-ups and some Phillip Lim loafers.
What music are you listening to at the moment?
I made this Spotify playlist the other day and it had Carol King on it. I don't know if I would say I'm particularly 'good' at music, my boyfriend works in it and I'm pretty sure he would shake his head at most of the things that are on that playlist.
What are your favourite Instagram accounts at the moment? People or photographers we should be following?
Okay, I actually have been thinking about this a little bit lately. I don't like to follow too many people on Instagram because I like to see all the photos and if you follow too many people you start missing things because you don't have enough time to check everything. I follow mostly people I know because I like to keep tabs (CREEP ALERT!) but here are some accounts I think are great regardless of whether you know the person or not.
Olivia Fleming.
She's a New Zealander who lives in New York and works as a freelance writer. She has really great style and I don't know what is going on right now but she seems to be travelling to the best places because her photos are amazing.
@olivia_fleming
Twin sisters Harriet and Carter Were.
Both are New Zealanders, Harriet is a photographer (amongst other things) and I don't know exactly what Carter does but either way, they both have great accounts.
@harrywere @carterwere
My brother James Lowe.
I mean, I couldn't really write a list without including him. He puts up very beautiful, original photos.
@jamesklowe
Top 10 summer trends from the stylish streets of Sweden: Part Two
All white/cream outfits
Nothing says Swedish summer like an all-white ensemble. Cream is acceptable for those who can't do white, just keep it super light. The look is fresh and modern - hard to keep clean, but definitely a chic look for those who can.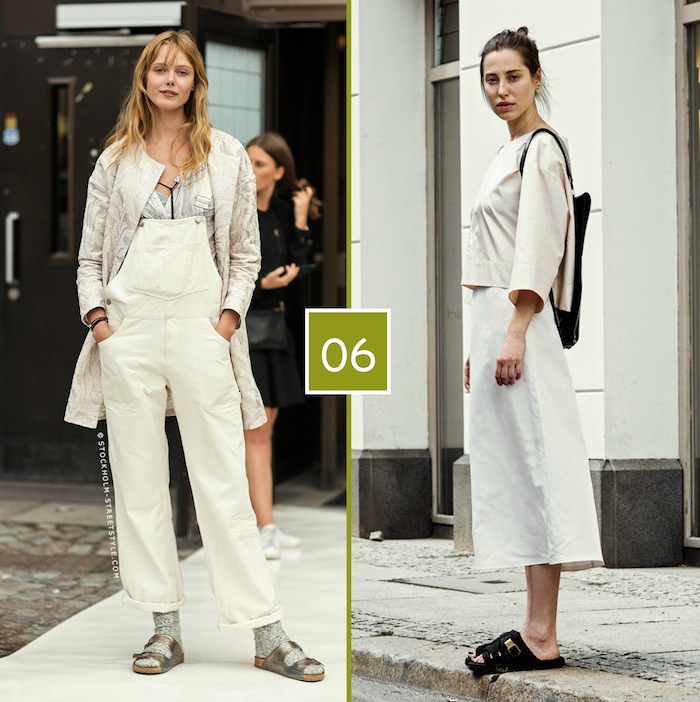 Sportswear
Inject a bit of your inner athlete and stay comfortable at the same time. Add a pair of runners to your otherwise not-so-gym-themed outfit. Chuck on a sports team tee or a baseball cap, try out classic sports socks with the double stripes around the top;
for the daring, the classic nNike sports bra will do the trick.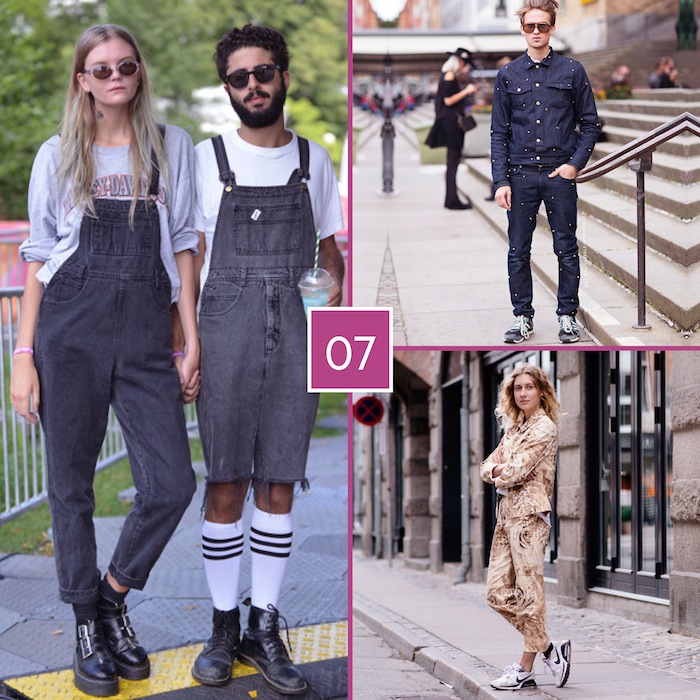 The bicycle
Forget about walking this summer, do like the Swedes and hop on your bike. You'll look very Scando (Scandinavian) and you'll get fit. Don't forget your helmet. For added authenticity, make sure your ride has a basket.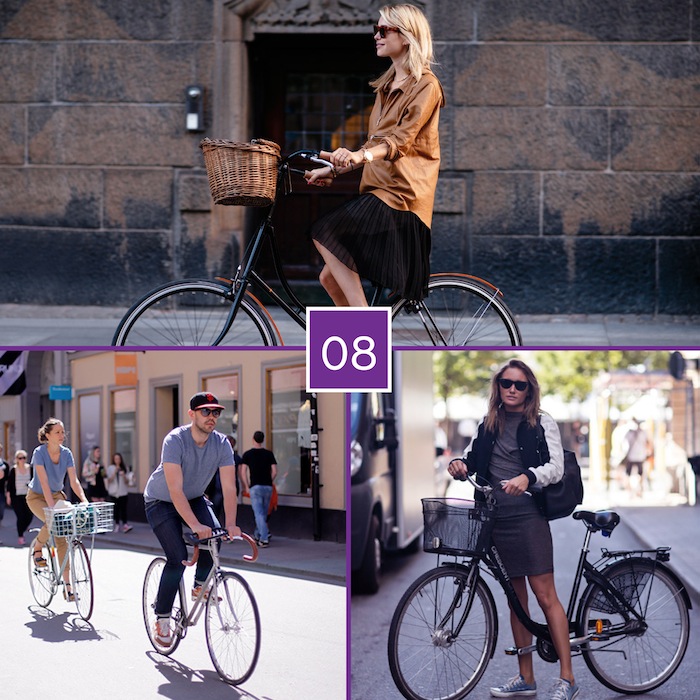 White elegance with a gold touch
Swedes are known for their sophisticated, minimalist style both in fashion and in their beautifully elegant homes. In typical Scandinavian style, most of the home wares this summer are based with white to clean the look like an art gallery. Gold, copper and berry colours are used to enhance the design and create total impact. Key colours to incorporate into your home this summer are blueberry, raspberry, gold, rose gold, forest green, saffron and copper.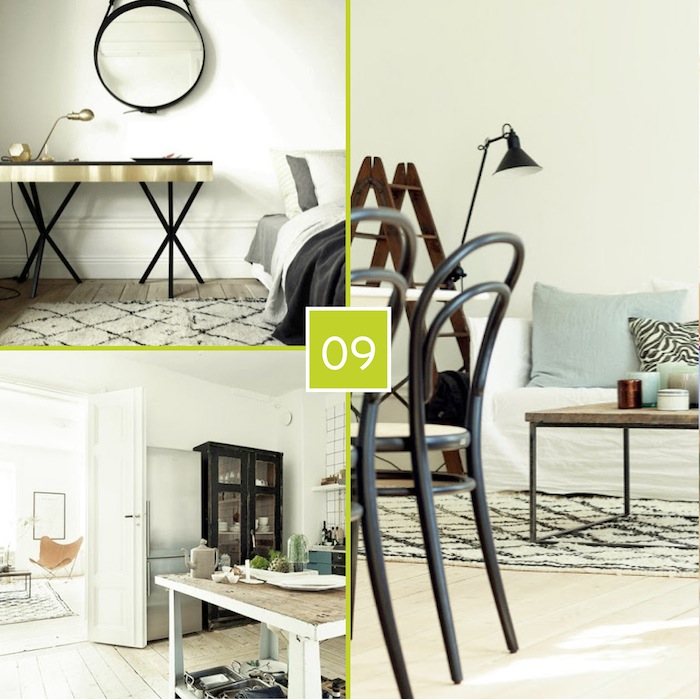 Rekorderlig
Whether sharing with friends at the beach or at a party on a balmy evening, Rekorderlig's new flavours are a must-have this summer and the perfect accompaniment to any outfit or occasion. With the three new flavours to celebrate the arrival of summer, forest berries, passionfruit-lime and lemon-lime, there's a crisp, fresh flavour for everyone.