Resin rings are the new statement accessory for you to obsess over
We all know diamonds are (still) a girl's best friend, but the word over on social media tells us that creative statement pieces are serving as an addition to the timeless classics. Queue the introduction of resin rings to your jewellery collection - kitsch and creative, these chunky rings feature decorative gemstones paired with vibrant and bold colour ways to offer the ultimate effortless, mood-boosting embellishment.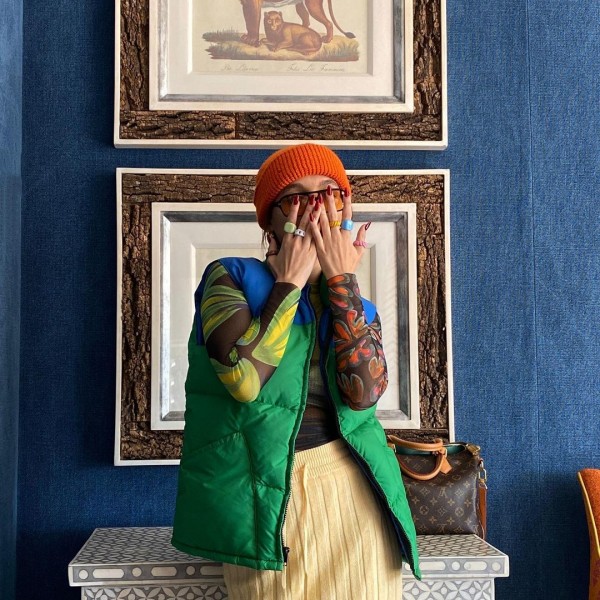 Credit: @emmachamberlain
It will come as no surprise if you are already familiar with the vibrant accessory, as the attention towards resin rings has been significantly influenced by celebrity approval.
It-girls Bella Hadid, Dua Lipa, Emma Chamberlain, Iris Law and Miley Cyrus all pioneered the playful accessory, giving us all the inspiration. Dua Lipa optimises the accessory by layering, displaying her resin rings over colourful gloves as well as pairing bright acrylic nails and vibrant bags as funky accompaniments. While, on the other hand (excuse the pun), Bella Hadid, flashes her collection of resin rings through stacking techniques to give the effect of a chunkier appeal, paired with oversized clothing.
Credit: @bellahadid and @dualipa
However, it's not only celebrity approval that accelerated the resin ring trend - oversized style, bright colours, creative gemstones and funky shapes, all pay homage to the nostalgic 2000s.
A feeling of déjà vu, the chunky accessory evokes memories of dress-up parties and arcade machines, reminiscent of ring pops and stacking plastic rings found in party bags.
Resin rings offer endless opportunities for creativity, so queue the impulse buying! Most resin rings are unique and bespoke, with creative decals like butterflies, gems and fruit decals making the candy-looking piece a sure statement for your collection. Oh, and as for 'less is more', that rule just doesn't apply here. The chunkier the better, and the more, the merrier!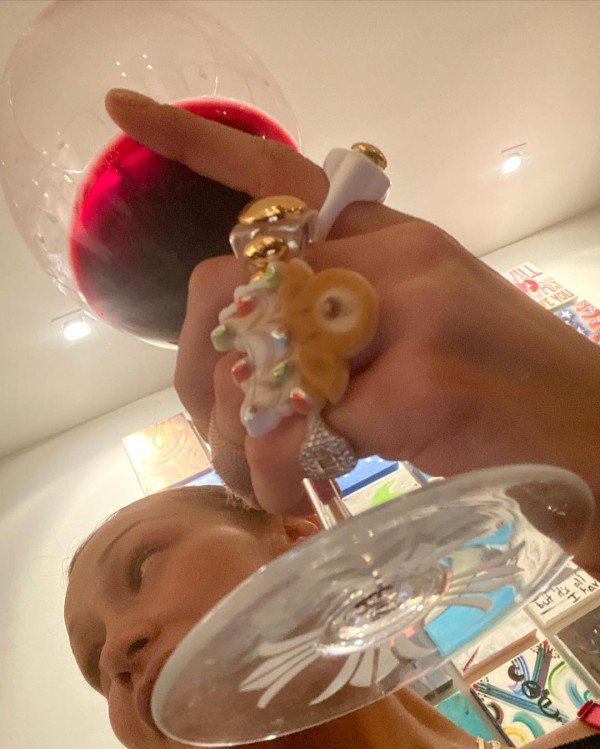 Credit: @bellahadid
Thanks to a social media surge, tapping into the trend is super easy. Take your pick from pages of Etsy and Depop pages, all while supporting start-ups and independent creatives. Otherwise, La Manso, Monchermoi, and many other online businesses provide an extensive collection of the kitsch accessory.
Better yet, dust off the funky acrylic cocktail accessories used for early 2000's parties as an ultimate throwback sentiment to your next outfit. The toughest choice though? The choices are endless: chunky squares, flowers, smiley faces, rhinestones and pops of neon.
If you're considering indulging in the micro-trend, take the opportunity to get creative by pairing statement clothing items with these funky accessories to create an overall eccentric look. Optimising the various colours available with resin rings enables an opportunity for colour blocking and unique layering. With the distinctive styling of resin rings in mind, here are a few statement pieces to elevate your unique look:
Workshop NZ Bella Freud 'My Dangerous Girl' T-Shirt in Malibu Pink; Prada NZ Re-Edition 2006 Mini Nylon Bag in Jade Green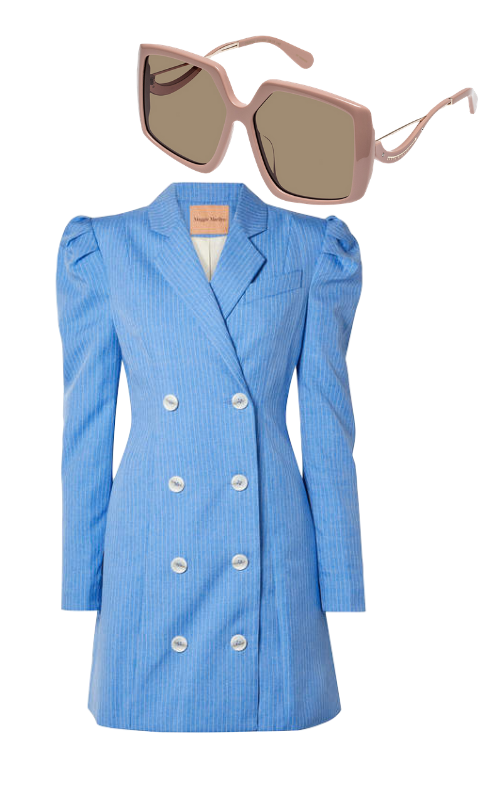 Maggie Marilyn 'Leap of Faith' Blazer Dress; Karen Walker Celestial Alternative Fit in Putty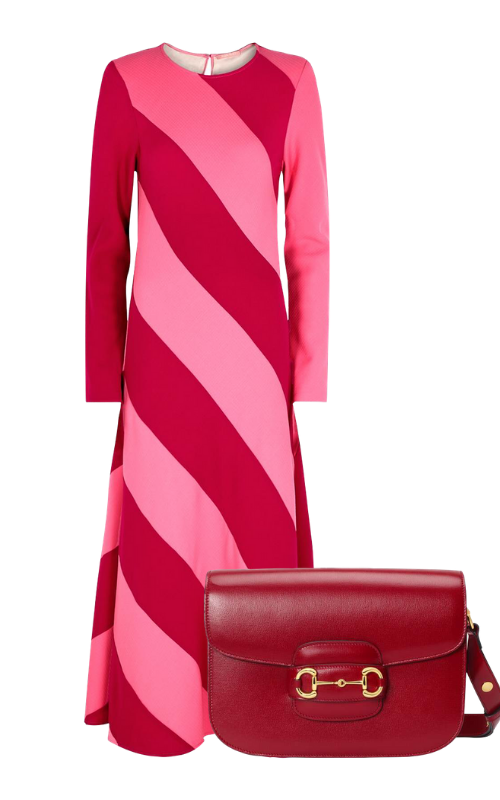 Maggie Marilyn Feeling Better Than Ever dress; Gucci Horsebit 1955 shoulder bag in Red Leather.