This is The Uncomfortable Truth: It's time to rethink what you are wearing
Have you ever asked yourself, what are you really wearing on your skin?
One of the biggest causes of plastic pollution on the planet comes from the clothing industry. Did you know it can take up to 500-1000 years for plastic to degrade? And that there's probably plastic in most clothing hanging in your wardrobe? A mind-blowing 100 billion clothing items are produced annually, and the majority of those are two thirds of all materials used in textiles, according to the Changing Markets Foundation Report.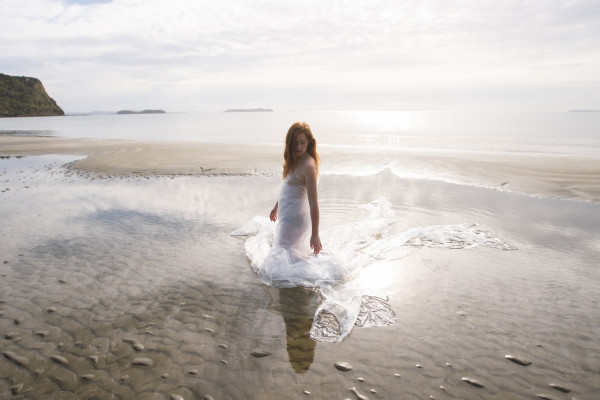 Just to recap, about 60% of all material made into clothing is plastic. It has now been confirmed that not one square mile of surface ocean, anywhere on earth, is free of plastic pollution**. Not only are you wearing plastic on your skin, but synthetic microfibres are ending up in our oceans after a simple wash.
*MCKINSEY SUSTAINABILITY REPORT, 2021 **CENTER FOR BIOLOGICAL DIVERSITY
In partnership with ethical fashion activist Kate Hall (aka @ethicallykate) and sustainability photographer Gabriella Morton, Remix shot an editorial at an untouched part of the North Island to draw attention to the Uncomfortable Truth... That Kiwis may be contributing to plastic pollution more than they realise.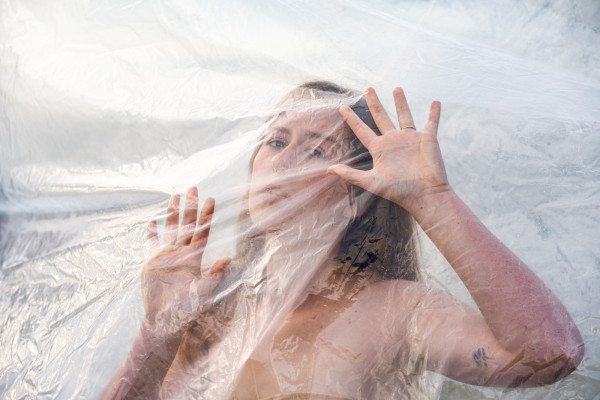 NOTE: All the plastic shot in this editorial was repurposed after a

Remix

team member's recent house move.
Photographer Gabriella Morton was excited to jump behind the lens and capture local activist Kate Hall to draw attention to the real life matter of plastic pollution in clothing.
"Facts need storytellers to breathe life into them, so I use photography as my vessel. Guilt, negativity and shame seem to have suffocated the sustainability space so I aim to shift that by first acting from a place of love and not fear. Knowing that 60% of clothing won't ever break down turns my stomach... for someone who avoids plastic, it was ironic and confronting how easy it was to gather large amounts of it for this photoshoot. A reminder that there is endless pre-consumer waste – just because we don't endorse it first hand, doesn't mean it's non-existent in production, distribution and transportation." - Gabriella Morton, Sustainability Photographer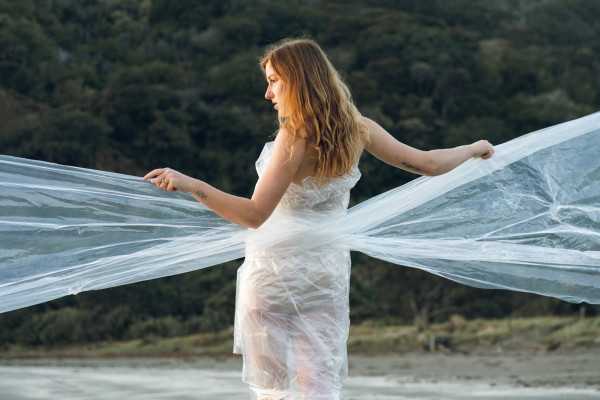 Legendary kiwi clothing brand icebreaker, have always done things differently. They recently launched their new campaign "The Uncomfortable Truth of Wearing Plastic", which aims to educate on why we should choose natural fibres and to confront New Zealanders with the truths about plastic in clothing.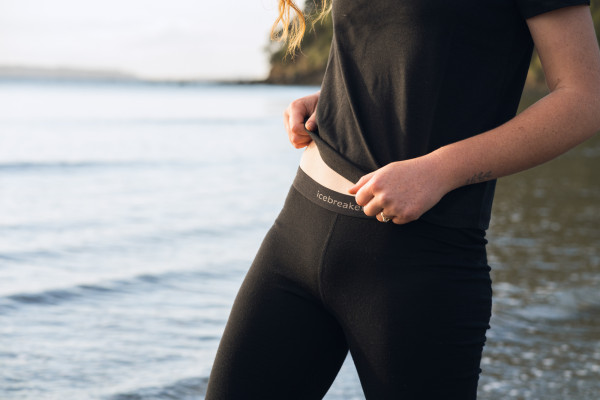 Global Brand President, Jan Van Mossevelde says, "Since icebreaker started 26 years ago, we have always looked to nature for a better way. Our founding purpose to inspire a more natural way of living, defines not just what we make, but how we make it. We know we can't do it alone and encourage consumers to learn more about what their clothing is made of and how they can make small changes to reduce unnecessary plastic in their daily lives."
Most people are completely unaware that the synthetic clothing they wear is one of the biggest contributors to plastic pollution, when we have a naturally better option at hand. icebreaker's merino fibre clothing keeps you warm even when wet, cool when hot, regulates your temperature, keeps you feeling dry and confident, whilst is also naturally odour resistant.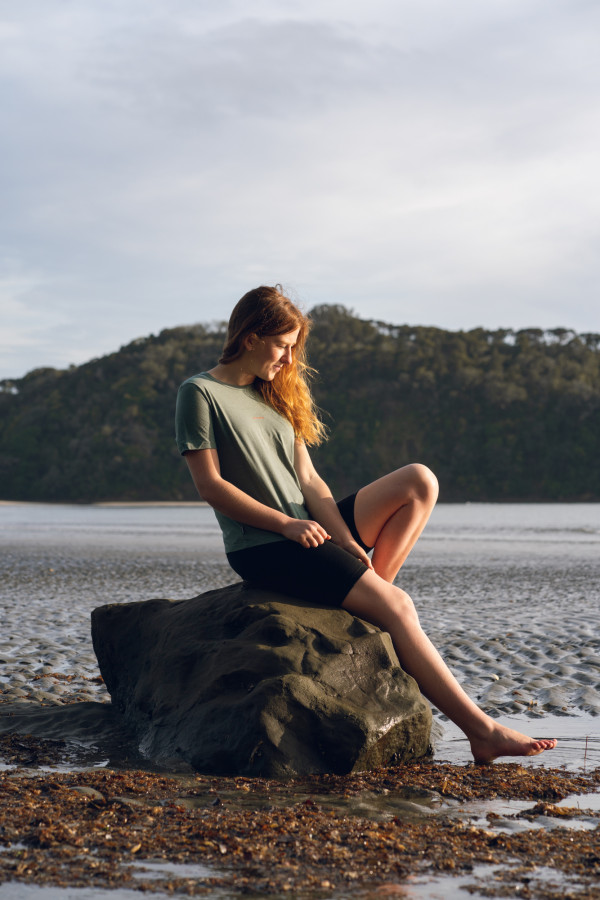 So you may be asking yourself, what is the solution?
While plastic pollution and the climate crisis is a confronting situation, there is a solution… and that is to wear natural. There is still time to personally make a difference to the planet, which is exactly what icebreaker intends to do. "Since when did we start calling 'natural' the alternative? Natural is not the alternative, it's the original," says icebreaker's Kristin Buswell. "Nature has a better way. Merino as an example, has stood the test of time for hundreds of years born in nature's alpine laboratory, not in petro-chemical synthetic labs. It's about embracing the principles of nature and how humans, nature and animals interact together. We need to foster these relationships and aim to leave the ecosystem in a better way than we found it."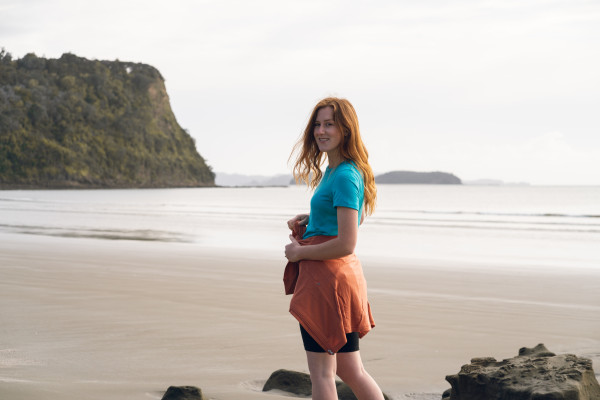 "It's not often you find a company of icebreaker's calibre, using so many natural fibres! I absolutely support this #movetonatural and cannot wait until they hit their milestones to have plastic free materials by 2023. As an avid walker and lover of the outdoors, I wear icebreaker a lot. It's brilliant to find a brand who not only produces high quality, functional, and beautiful garments, but ones that are made with natural fibres too!" - Kate Hall, eco warrior
icebreaker provide Kiwis with natural performance alternatives to synthetic-based apparel in order to create a healthier and more sustainable future for people and the planet. Merino breathes, doesn't smell, it's lightweight, easy to care for, manages moisture and regulates temperature. It's just so naturally comfortable.
To learn more head to movetonatural.com
Photography GABRIELLA MORTON @gabriellemorton
Model KATE HALL @ethicallykate
Creative Direction & Styling AMBER BAKER
Production Assistant PORTIA GASCOIGNE