Green is the New Black: The rise of sustainable fashion
Fashion and sustainability have historically had an uncomfortable relationship. There's no denying that fashion, like many other industries, is accelerating the pace of the pending 'climate disaster'. It's a scary thought, so what steps are being taken to prevent this? According to reports* 60% of clothing businesses are taking sustainability seriously. But what those 60% are doing and how it will help our planet remains relatively unknown. Remix Ed Amber Baker investigates the future of fashion in an attempt to reveal how both local & global designers are making a difference.
Image credit: Daria Shevtsova
Fashion is big business. It plays a major role in the global economy, with annual worldwide revenues of well over $1 trillion. With demand only increasing, we're heading towards a future where over 100 million tonnes of apparel and footwear will be purchased each year. However, all this success comes at a high environmental cost. There's a good chance you're already worried about climate change. After all, it's hard to ignore the post-apocalyptic movies like Mad Max filling our Netflix libraries, or the Facebook memes making light of natural disasters clogging our feeds. According to the The Pulse Of The Fashion Industry Report*, anxiety about global warming and natural disasters are the top triggers for 'conscious consumerism' and over 60% of millennials say they want to shop more 'sustainably'. So customers are ready for change, but are fashion labels ready to at least meet us halfway?
As bigger global brands race to retrofit their operations to fall in line with conscious consumer expectations, smaller fashion businesses seem to be going 'green' in their early stages. Popular label Maggie Marilyn is one of those small kiwi businesses making a big difference. Founder and designer, Maggie Hewitt and her team recently relaunched the brand's website with comprehensive supply-chain transparency around their sustainability journey. Detailing everything from their makers, factories, fabrics, suppliers, eco-packaging and community work to their challenges, 2020 sustainability strategy and even a sustainable language guide. They have also aligned all business goals with the United Nations Sustainable Development Goals, something all businesses should be doing.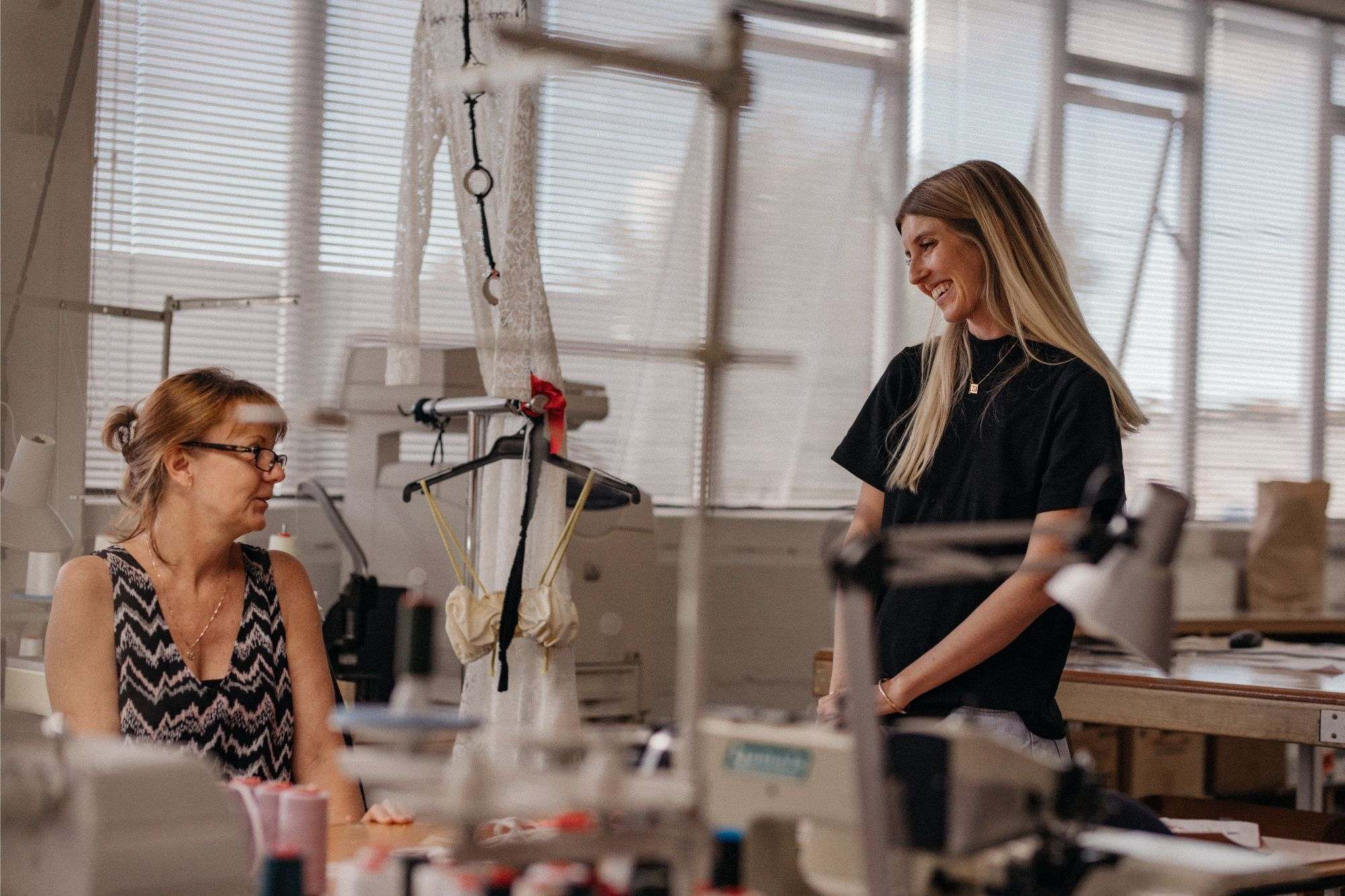 "It is incredibly important to me to be completely transparent about our supply chain. I want to not only talk about everything we are proud of but also talk about the many challenges we face as a sustainable business trying to influence systemic change. My hope is that our website can be a place where our customers can come to learn where, how and by whom their clothes were made, what we stand for as a business; our achievements, goals and challenges and how to love and care for their clothes," says Maggie Hewitt.
Building the foundation usually starts with a formal commitment to sustainability. Earlier this year, iconic US designer Vivienne Westwood publicly voiced her concerns for consumerism and fashion on the catwalk. Westwood sent models of all ages down the runway wearing aprons and tabards with anti-consumerist and climate change slogans. The show happened at the same time as environmental action group Extinction Rebellion ran protests at several of London Fashion Week venues to highlight the throwaway nature of the fashion industry. Many of the models carried microphones and stopped to make short speeches about the threat of climate change, remarking bold statements like, "It's time that we reshuffled the cards and dealt a new hand for the seven billion people living on earth, and the planet itself."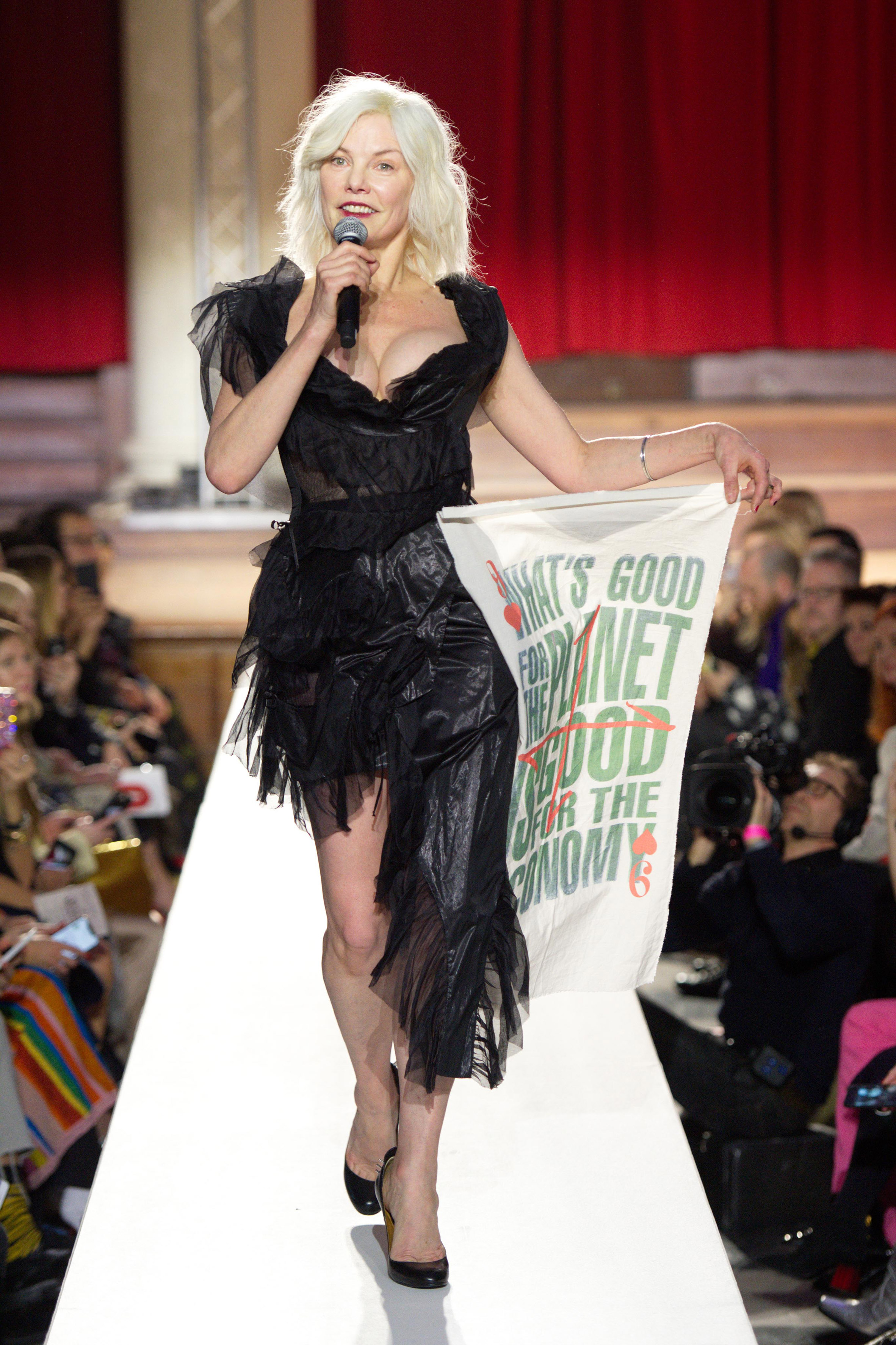 "There's no bigger luxury than our future" – Donatella Versace
While Westwood proves her position on the topic through her collections and activism, other well-known brands have been slow to catch up. However, deciding to go 'green' isn't as easy as flipping a switch. It can take time, an awful lot of research, resources and money. Kiwi brand All Birds set an admirable precedent with their entire business model. They worked with a petrochemical company in Brazil to develop foam for their popular shoe soles out of sustainably sourced sugar rather than oil, and also use naturally-made merino wool or eucalyptus trees for their upper fabrics. They share the love too - the company makes the formula for this new type of material open-source, meaning any other sneaker brand can use it. The best part is the shoes are as comfortable and cool as they are good for the environment. They've achieved a cult following after being seen on the feet of countless celebrities including Sarah Jessica Parker, committed environmentalist Leonardo Di Caprio and even former US President Barack Obama. Premium menswear label Crane Brothers have also realised that off-shore production can equal a greener product - they make all their garments in Italy for a reason. The handmade tailored garments are biodegradable with no polyester or plastics used, and have an average shelf-life of 6-10 years. "By design, our tailored garments also have a large seam allowance, allowing you to resize your garment throughout its life," says founder Murray Crane.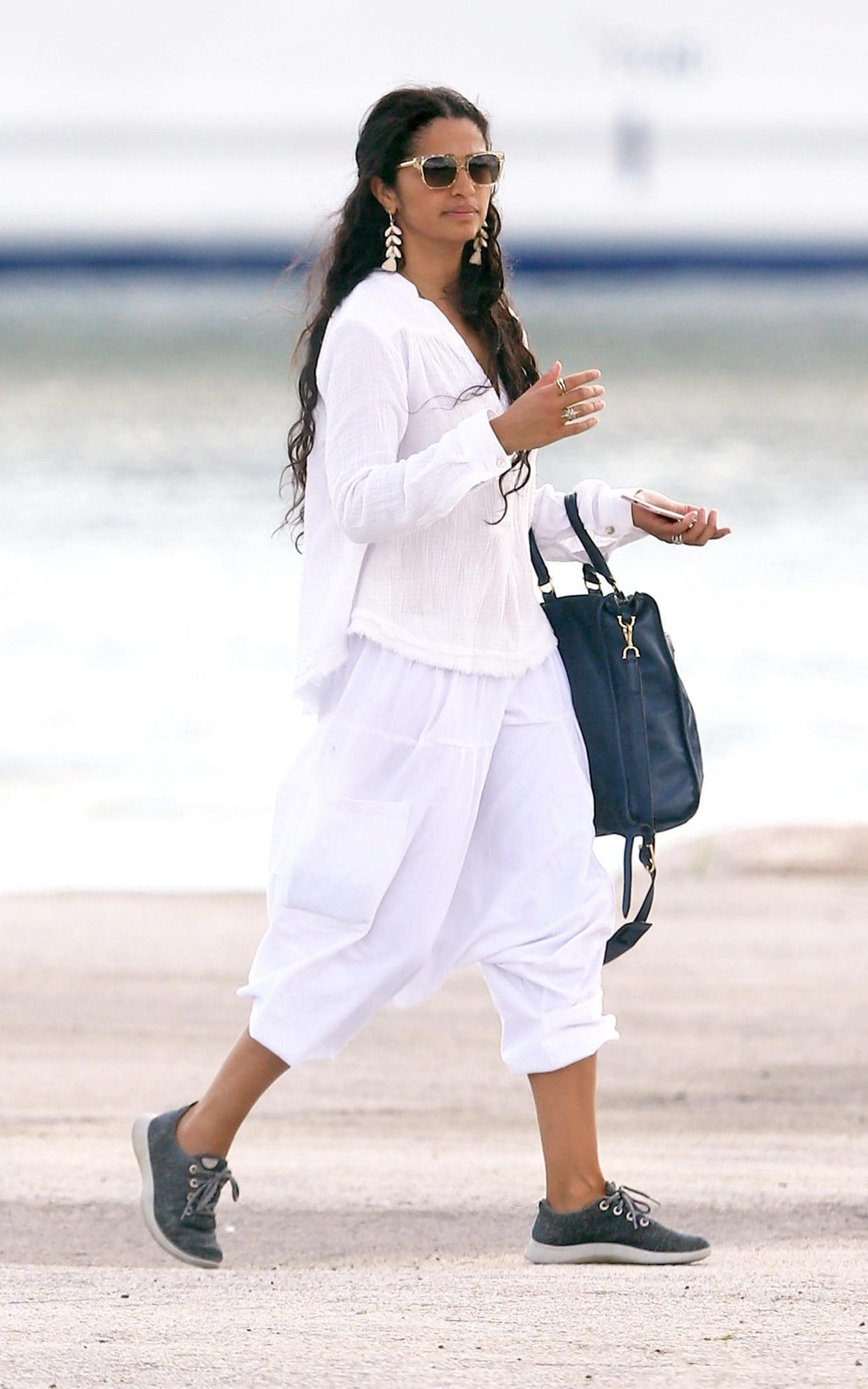 One of the 'easier' green methods to implement - designing for longevity - is a great first step for brands to take in response to the polluted sea of mass-produced fast fashion. It's estimated that in New Zealand, around one hundred thousand tonnes of textiles end up in landfills each year. Because of the chemicals contained in these textiles, they contaminate soil and release greenhouse gases as they break down. It's a hard pill to swallow remembering the old pairs of highly toxic jelly sandals and bright purple plastic raincoats made from PVC (which, according to Greenpeace is "one of the most toxic substances saturating our planet and its inhabitants") from our wasteful childhood, sitting just below the earth's surface emanating toxins. In an attempt to reshuffle the notion of demand and supply for mass markets, brands like La Tribe who mostly produce boutique show collections only release a small quantity of collection pieces. "We only make what we can sell in order to reduce waste in all areas of the manufacturing process," says founder Emma Winter.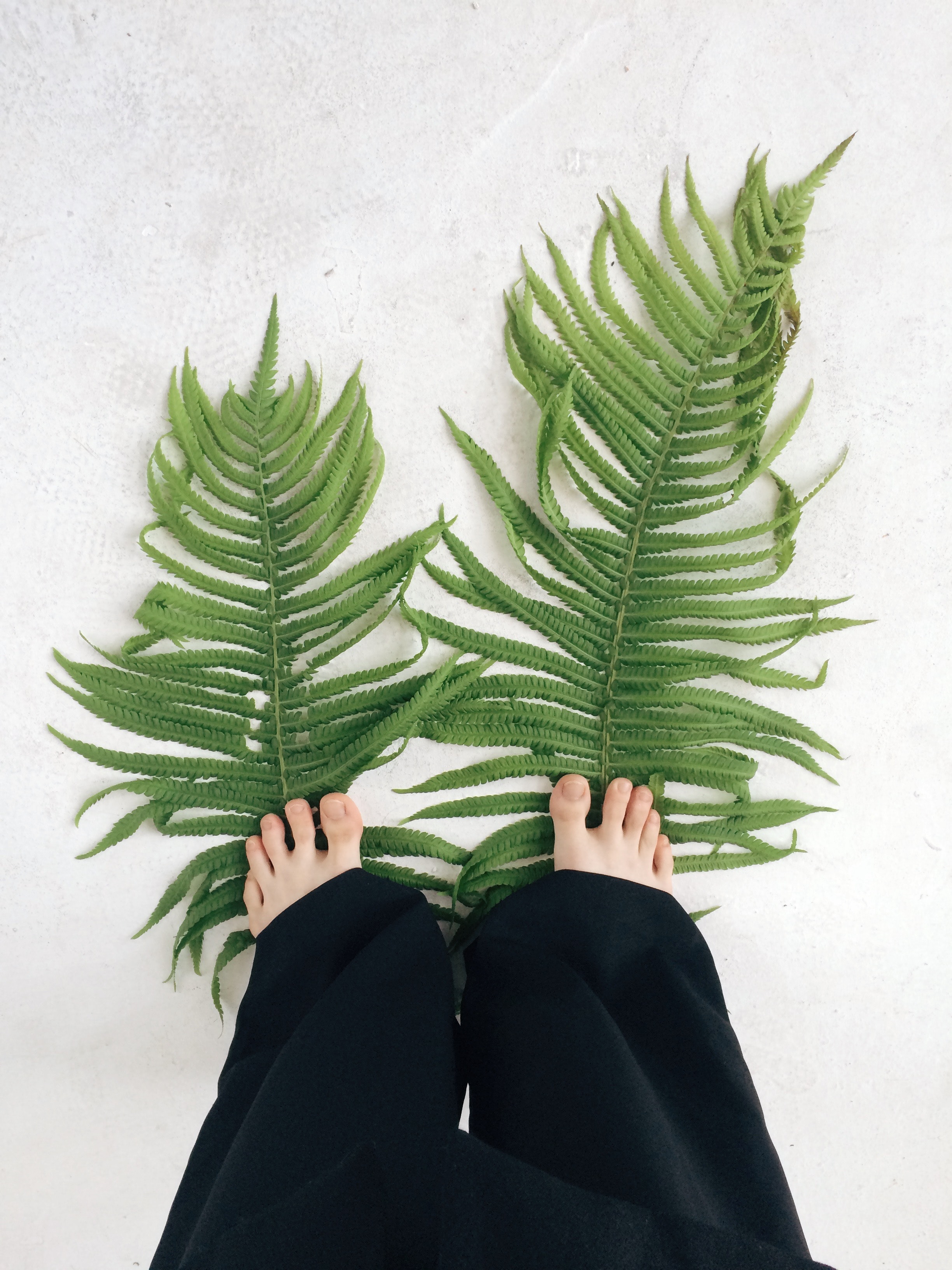 How can fashion go green?
1. Using sustainable fabrics & materials
Many of the materials currently favoured by the fashion industry face three interwoven challenges: resource scarcity, a lack of recyclability, and the fact that costs are expected to rise for some virgin raw materials. As water scarcity increases, this puts security of supply at risk for water-intensive fibres like cotton. However, some materials already exist, or are being developed, which are far less resource-dependent, more recyclable and have longer life cycles.
2. Designing for longevity & slowing down fast fashion
Making clothes that last just three months longer can help cut 3% from the carbon, water and waste impact of companies in the fashion supply chain, according to WRAP's Sustainable Clothing Action Plan. Rather than create things that go out of fashion within weeks or months, the principle of emotionally durable design is starting to take hold. This is encouraging the creation of items that people love, look after, and want to keep using for longer periods.
3. Adoption of circular economy principles
From upcycling to recycling, there is a move away from mechanical and chemical processes to ecological processes; in this way, the fashion industry can start closing the input-output loop, designing out waste and stop using so many raw materials. One such route could be repairing or customising a garment; another could be swapping, donating or selling it. If it has been made from safe and renewable materials, and made to be made again, it can feed back into the system and be used to make new clothing.
4. Efficient use of water, energy and chemicals
Fashion's impact on global carbon emissions as well as water and chemical pollution is significant, from the chemical tanning of leather, to the processing of denim. Brands and their suppliers need to collaborate to track water consumption, energy and chemical usage, and pollution levels. This will help the implementation of efficiency programmes at the processing stage of the supply chain to reduce the use of resources and keep pollution output low.

5. Supply chain transparency
Many brands operate a complex and often fragmented supply chain, which makes it hard to track the source of raw materials used in products but this can be solved by plotting suppliers across the different stages of production. Fashion businesses should also consider publishing a list of their suppliers to help increase transparency. The percentage of companies publishing full direct supplier lists for the NZ Ethical Fashion Report has increased from 26% to 34% in the last year alone which is a meaningful improvement.

6. Respectful and secure work environments
From dangerous working conditions to workplace discrimination, exploitation exists across all levels of the industry in a variety of shapes and forms. Companies should formalise respectful working conditions with policies that adhere to universal human rights. From fair and ethical human rights and animal rights to joining global platforms to promote better wage systems, increasing supply chain visibility should be high on the priority list.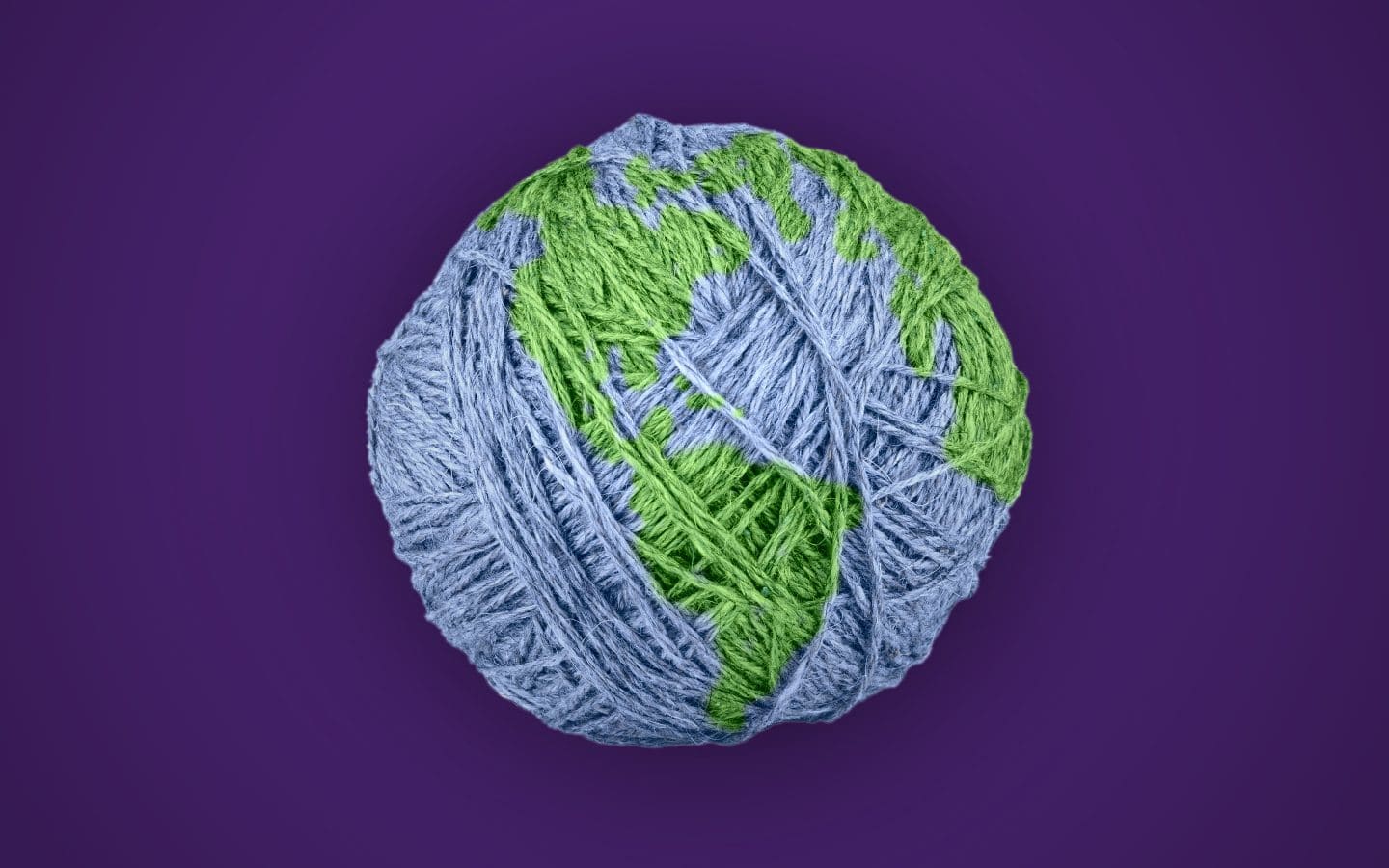 With an aim to reduce carbon, water and waste, there has also been a resurgence in consumer interest in vintage and second-hand items, as well as outfit renting services. Recycle Boutique is, if not the, one of the country's most well known second-hand store chains. "We aim to help minimise the environmental impacts of fashion by providing you with an easy way to recycle your wardrobe, whilst also providing people with an affordable way to access designer fashion," says Recycle Boutique General Manager Mark Cowie, "It's great knowing we are reducing textile waste and hopefully educating customers of the true value in buying quality. It's still a work in progress though, we continually want to be challenging ourselves to do more." Resource agencies have also identified leasing as an innovative business model that gives clothes a longer service life, while reducing material use and carbon dioxide emissions. Kiwi marketplace, Designer Wardrobe, encourages this motion of sustainability by moving beyond fashion's linear model of take, make and waste by closing the loop - customers can rent a dress for up to five days then return it for the next customer to enjoy and wear.
In a similar pursuit to evolve from a determination to keep garments out of landfill, renowned New Zealand Designer Kate Sylvester is set to launch 'Kate Sylvester Reloved' soon, an online marketplace where customers can buy and sell pre-loved Kate Sylvester items. The platform intends to find new loving homes for once-loved Kate Sylvester items, extending their use beyond first life. Kate encourages customers to include personal comments in the garment listings, telling their unique stories of why they loved the garment. "I look forward to hearing the stories of my customers pre-loved Kate Sylvester garments and I look forward to sharing some of mine," says Sylvester. Second-hand not only benefits the environment but comes in handy at a time when the cost of luxury clothing and accessories is the highest it's ever been.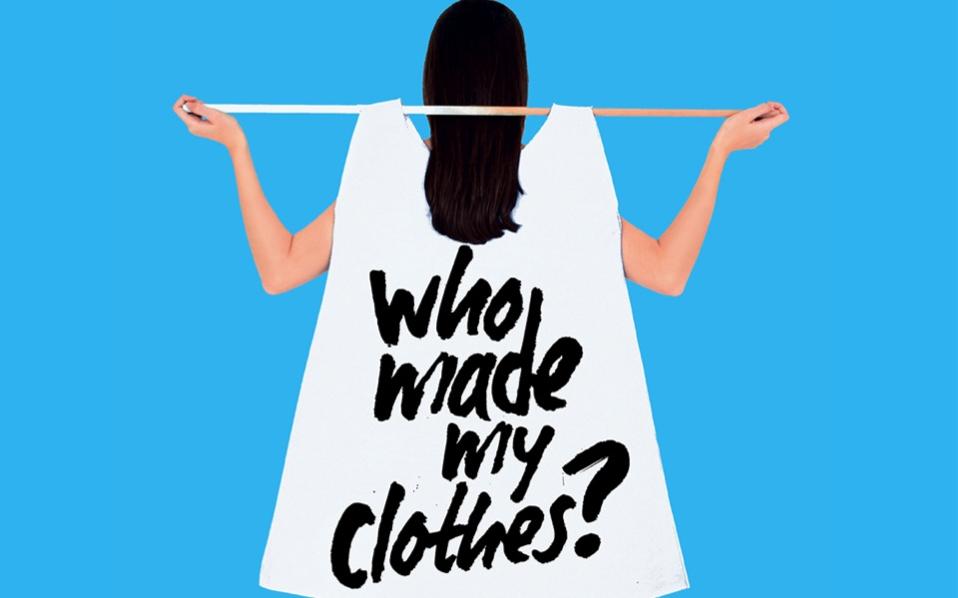 Sustainability shouldn't be seen as a "to do list" to hastily be crossed off... it's a journey of learning, that might possibly never end. Brands can always improve. While environmental sustainability is of huge importance in the lead up to the pending 'climate doomsday', there is also economic and social sustainability considerations to be aware of that ensure a comprehensive strategy for a better future. Often referred to as the three "P's" in businesses – these main considerations are people, planet and profit. And rightly so, people should be up there with planet. Five years ago, a disaster of such magnitude occurred that the course of the fashion industry was irreversibly changed. On 24 April 2013, Rana Plaza collapsed in Bangladesh, claiming the lives of 1,134 people and injuring over 2,000 more. The eight-storey building took just 90 seconds to be reduced to rubble. Appallingly, this disaster followed the site's evacuation only the day prior due to structural concerns - a result of dire overcrowding and poor (and illegal) construction. Despite this fact, garment workers were coerced into returning to work on the day of the collapse. This tragedy marked a crucial turning point in global consciousness of the labour rights issues in the fashion industry. Until the Rana Plaza tragedy, few global fashion companies chose to make information about their supply chains publicly available. Where clothes were made, and the conditions they were made in, was, largely, invisible to the world.
Local label Wynn Hamlyn are not ones to bury their heads in the sand. Their full picture sustainability plan includes not only the manufacturing but the care of manufacturers too. "We are very aware of not only the cost but the social, environmental, and economic impacts involved with garment manufacturing. We aim to make high quality garments, using local manufacturers where possible," says founder, Wynn Hamlyn. "When we make our garments here in New Zealand we can have meaningful relationships with our makers and ensure that no one in their employ is being exploited or unfairly treated."
GLOBAL BRANDS MAKING A DIFFERENCE
Converse

recently released the Chuck Taylor 'Renew', a shoe with an upper made entirely from 100% plastic waste.

H&M

run a successful garment collection scheme repurposing their consumers' unwanted clothing, and the company also currently makes 57% of its products from recycled or "sustainably sourced" materials. H&M announced in April 2017 that they are aiming to become 100% circular by 2030, meaning that they will only use recycled or other sustainably-sourced materials.

Outdoor specialist brand

Patagonia

has made polyester fleece out of recycled plastic bottles.

Reformation

's entire range of effortless feminine silhouettes is made from sustainable fabrics, such as rescued old stock materials and repurposed vintage clothing.

Adidas

have pledged to using only recycled plastic by 2024.

Tommy Hilfiger

are expanding upcycled denim in their Tommy Jeans range. The upcycling process celebrates the rescuing of deadstock from going to waste, and repurposes it in new ways.

Nike

have stated they will shift to renewable energy by the end of 2019.

ASOS

partnered with the Centre of Sustainable Fashion in 2018, to launch a 'circular fashion' training course where they will continue to teach designers how to re-use and recycle materials in their clothing lifecycle.

Versace

, alongside Burberry, Gucci, DKNY, Calvin Klein, Michael Kors, Diane Von Furstenburg and DKNY, announced fur will no longer feature in their collections.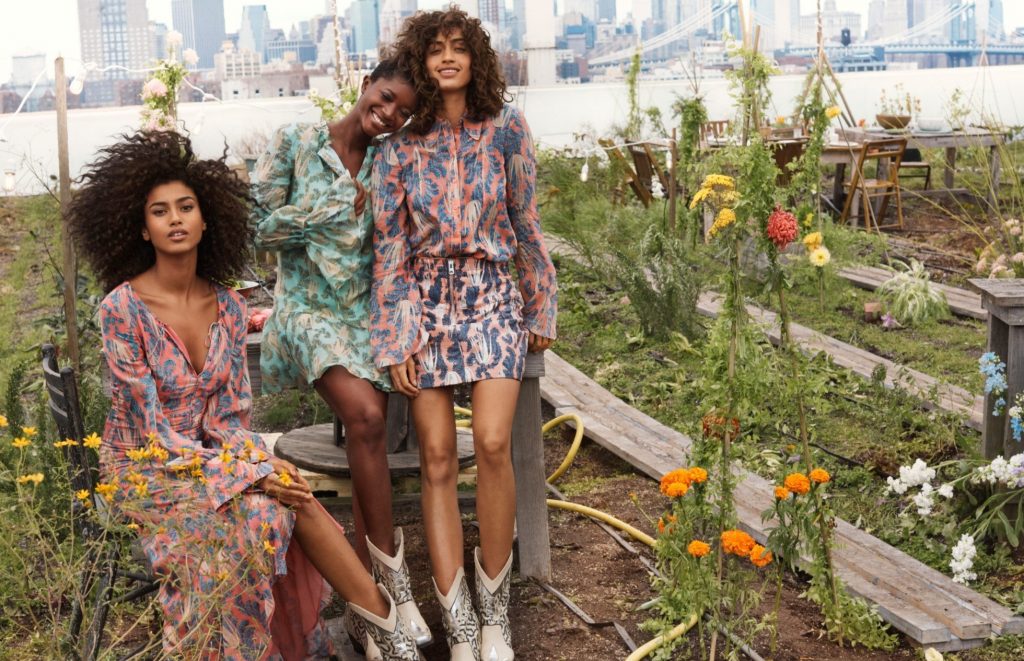 Human history tells us that even as we move towards a more sustainable future, people are always going to be dressing to impress. But if we are going to reach that future, the industry is going to have to fundamentally change for the better. The good news is the fashion revolution is well underway with fashion graduates coming into the industry today who have been immersed in zero-waste design and circular economy principles, the future looks bright for pioneering leaders of design. A new breed of designer is building brands on green foundations from day one, signalling a new dawn in fashion, one where sustainability, luxury and pioneering design sit in harmony. But as fashion brands work to limit their polluting practices through the creation of organic, environmentally conscious collections, ultimately there is still a huge need to limit the sheer volume of waste that fashion creates. Balancing our desire for shiny new things with circular habits is an uncomfortable but not impossible challenge set for all sartorial lovers. Do you accept the challenge?
If you're feeling a little helpless about the future of the planet, simply repeat Vivienne Westwood's infamous mantra: "Buy less. Choose well. Make it last."
*Pulse of the Fashion Industry is a report published by Global Fashion Agenda, Boston Consulting Group and Sustainable Apparel Coalition.
Hero Image Credit: Kourosh