Queen Elizabeth's Fashion Week debut
To secure an esteemed seat on one of the world's Fashion Week's front rows is quite the honour.
From Hollywood A-listers, to magazine editors and the fashion elite, we take great pleasure in picking out the who's who at every show.
But this year, Her Royal Highness Queen Elizabeth made her Fashion Week debut at the Richard Quinn show at LFW, flanked by none other than Anna Wintour and Caroline Rush, chief executive of the British Fashion Council (BFC).
Vogue boss Anna Wintour had met The Queen previously, when she was made a Dame last year.
The Queen of England and the Queen of Fashion (who kept her trademark sunglasses on, despite breaking royal protocol), watched intently as every outlandish look sashayed past on the runway. Clapping her black-gloved hands and smiling at Anna Wintour, it appeared that The Queen was every bit amused by Quinn's designs.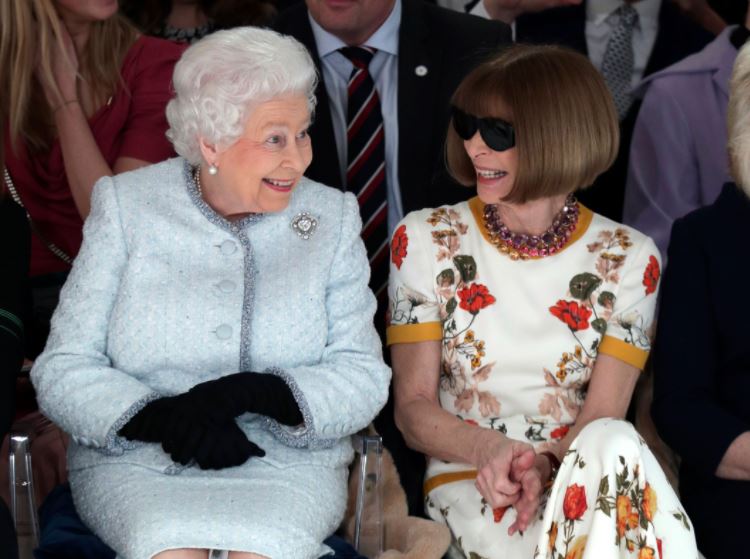 Oversized puffer jackets, billowing kaftans, and motorcycle helmets were just the start of Richard's other-wordly designs.
Queen Elizabeth had never attended London Fashion Week during her 65-year reign, but made an exception this year to present the new Queen Elizabeth II Award for British Design to Central St. Martin's graduate, Quinn.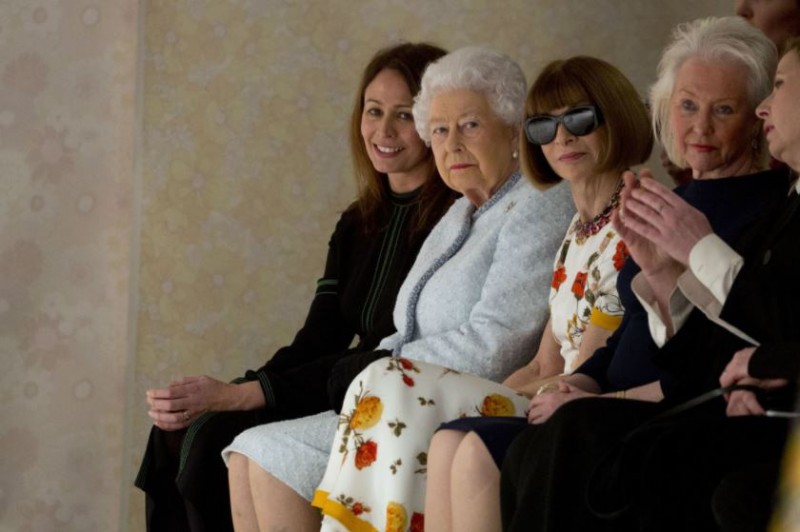 The prestigious award was designed by The Queen's personal dressmaker, Angela Kelly, who has crafted her style for the past 26 years. Awarded annually to an emerging British fashion designer who demonstrates talent and originality, this newly minted award holds sustainability and community involvement at its core.
Quinn first launched his label in 2016, shortly after graduating, which celebrates women and textiles, through bold and emotive designs and a clear vision.
Dressed by Kelly, the 91-year-old monarch looked chic in a duck egg blue suit, encrusted with thousands of tiny Swarovski crystals.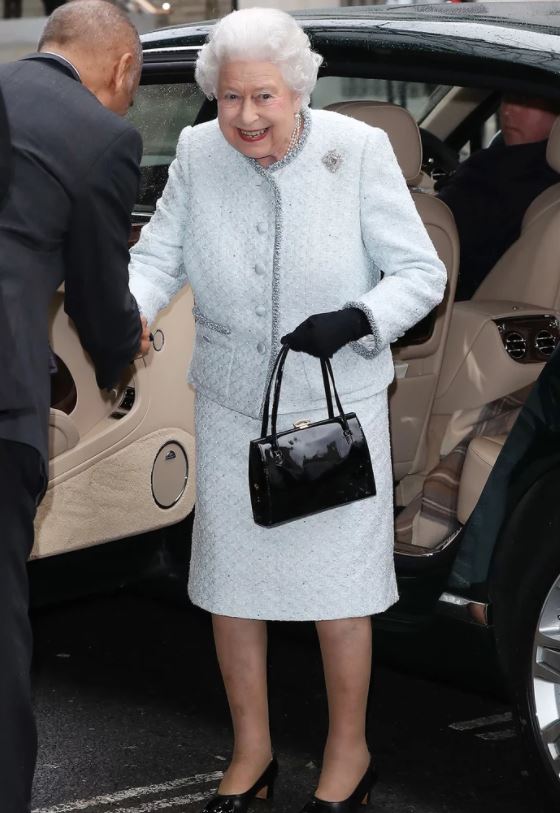 Finishing off her FROW experience at LFW with a tour of the designer showrooms, The Queen met up-and-coming designers and viewed new season collections.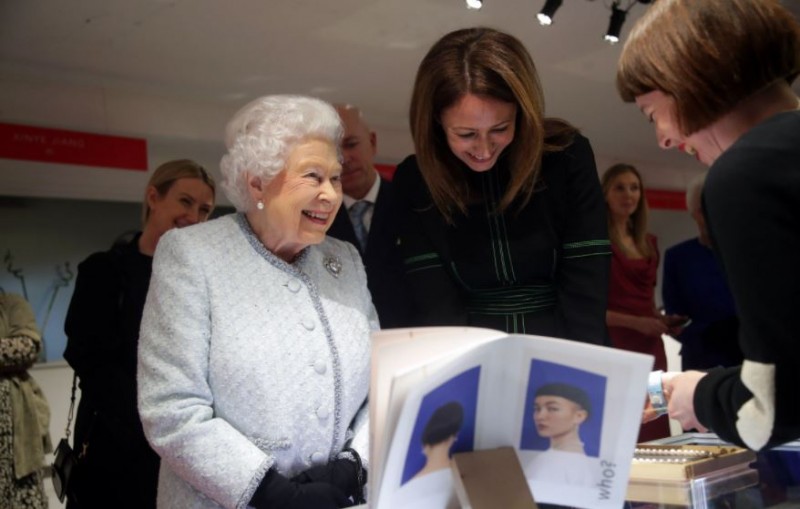 Image credit: Wire AP, Getty.