How to colour match your wardrobe with your cocktail…
In the past, colour coordination has sometimes brought to mind memories of forceful mothers insisting on matching toddler ensembles, school uniforms, and terribly styled family photos not dissimilar to the below...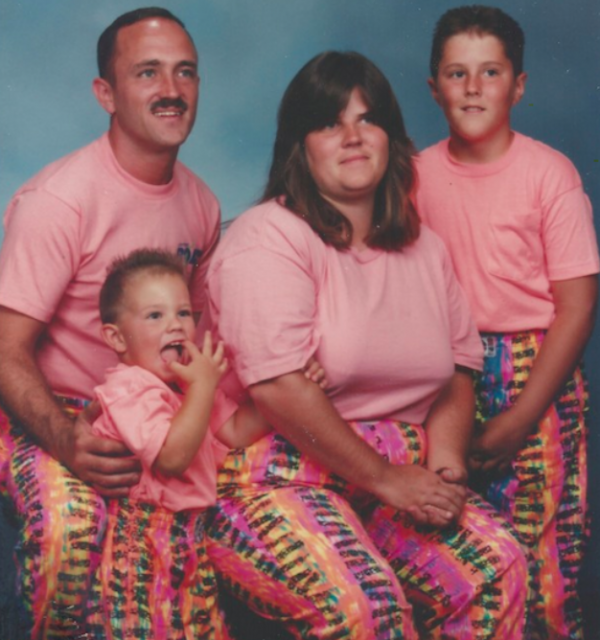 But everyone can appreciate an expertly colour coordinated outfit, right down to the cocktail in hand. And when that cocktail is as pretty as a Finery beverage, you've got yourself a knockout ensemble.
COVID has driven us all to a new level of sartorial creativity to fill in the free time we have - now that European Summer 2020 is irrevocably canned - and so this week, we're matching our wardrobe to the tasty treats in our hot little hands…
Here are our favourite palette pairings of Finery Vodka Sodas with local and global designers that will make for the chicest coordinated combo at this weekend's house party.
Finery Lemon Myrtle Lime & Black Tea Vodka Soda + Maggie Marilyn Don't Overthink It Shirt in Peppermint
Get the Boyfriends Of Instagram ready to snap away - serene and delicate with a citrus twist, this is a soft sodarific match made in heaven.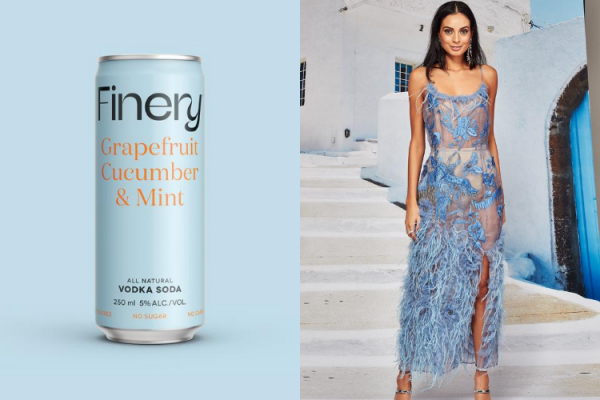 Finery Grapefruit, Cucumber & Mint Vodka Soda + Trelise Cooper I'm Blue For You Dress
Just the right amount of blue in hand (and on the bod) to pretend you're cliffside in Santorini. A refreshing drop, this brightly bittersweet cocktail makes for the finishing touch against this bold but feminine dress.
Finery Vanilla & Elderflower Vodka Soda + Maggie Marilyn Have The Faith Blazer & Pants
This pairing lets you achieve sugary sweet pink goodness without the harmful sugar. This cocktail, like all Finery drinks, is sugar free, carb free, and gluten free!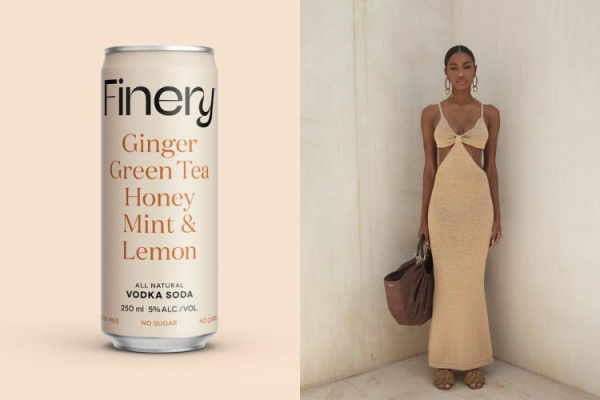 Finery Ginger Green Tea, Honey Mint & Lemon Vodka Soda + Cult Gaia Serita Dress.
Subtly sweet like honey, this uplifting flavour with a ginger kick will wake up and shake up any ginger-esque outfit.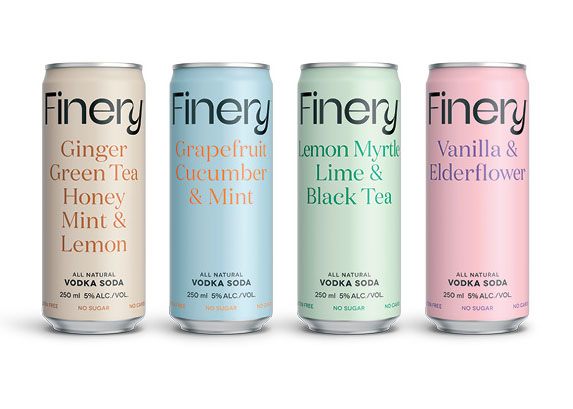 With four clean flavours inspired by nature, it's no wonder these cocktail cans are just as cute as their clothing counterparts.