Inside Marc Jacob's wedding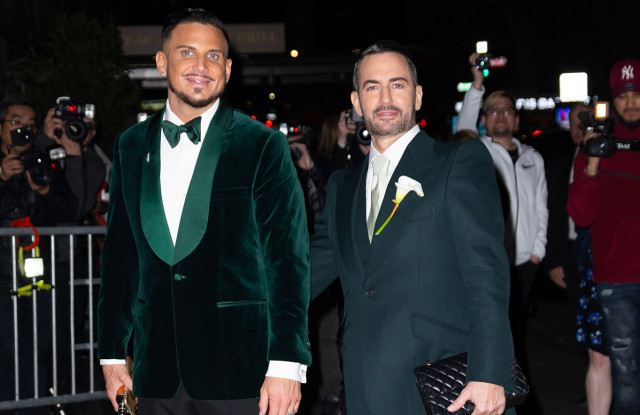 Iconic New York designer Marc Jacobs wed longtime love Charly 'Char' Defrancesco over the weekend in what has been dubbed the most fashionable wedding of the year.
The intimate ceremony took place in front of 40 family and friends at the couple's upstate home in Rye, New York, which was designed by Frank Llyod Wright.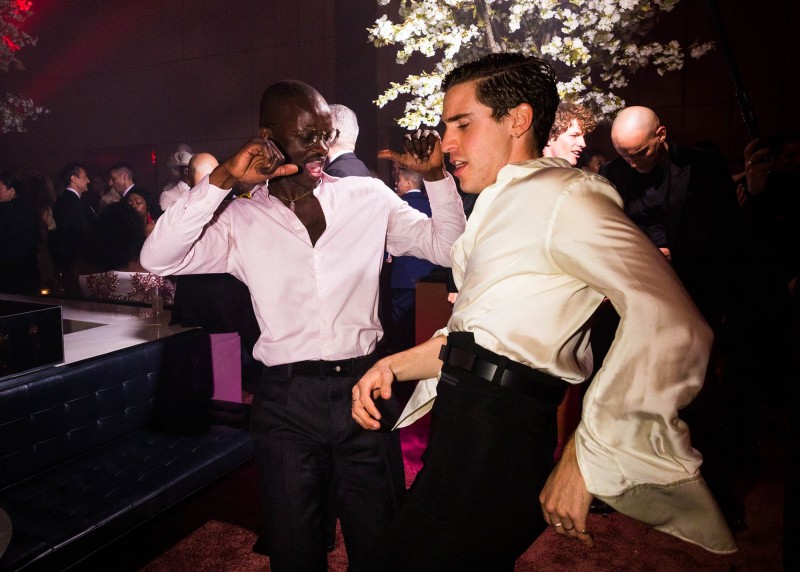 But it was the lavish party hosted at swanky New York eatery The Grill that brought the fashion elite out to play, with a star-studded guest list with everyone from Kate Moss, Kaia Gerber, and Anna Wintour to Bette Midler, Rita Ora, Naomi Campbell, and Gigi and Bella Hadid in attendance.
What incurred was nothing short of one of Jacobs' famed New York fashion shows, with every look from his Fall 2019 collection on display, from longtime collaborator Katie Eleanor Grand in a extravagant black and white feather dress and Real Housewives' star Erika Jane in a blue and green ruffled number to Amber Valletta in a vintage black beaded dress, Jacob's repertoire of work was on display.
But the devil was in the details with the couple choosing matching Art Deco diamond and onyx penguin pins to wear on their big day, with Jacobs taking to Instagram to detail their significance saying, "Penguins only have one partner and mate for life. A great example of faithfulness and fidelity."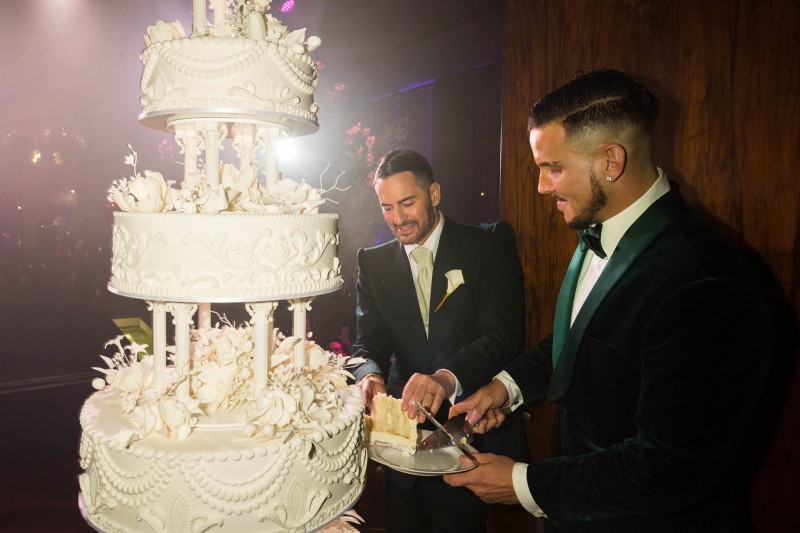 But the party didn't end there, with guests gifted custom Marc and Char vape pens and Otter embroidered sweatshirts designer by Scott Campbell, with a cheeky note saying, ' I came to Marc and Char's wedding and all I got was this lousy sweatshirt.' With swag bags like these and a guest list to rival most fashion shows, there's no doubt this was the wedding of the year.
Imagery via Vogue.com