The Mid Fashion Show 2016
Held at Arkade Hire on June 1st, the Mid Fashion Show launched collections by some of Auckland's most talented and up and coming designers. The crowd was treated to a stunning display of varying aesthetics, looks and styles, all with a clearly distinctive vision and all locally (New Zealand) made.
There were five amazing designers that showcased their collections on the night: Pinch & Punch, Jojo Ross, Ryan Turner, Petra Benton and Jason Lingard.
Pinch & Punch, an independent brand for mens and womenswear, had the task of hosting the show and also having the first walk of the night. The collection has a summer or spring-like vibe, yet still has year round wearability. Think soft flowing fabrics, peaches and navy, stripes and wool. These are the kind of perfect outfits for a sunny winter day - beautiful dress to wear in the sunshine and warm soft coats to rug you up when the sun goes down.
A definite standout piece is the gorgeous shirt dress that also doubles as a lightweight coat. This garment is flowing and feminine, accentuated by details like a gathered waist and sash, which falls beautifully and creates a flattering silhouette.
The best part of it all? Not only do Pinch & Punch keep it local by producing everything in New Zealand, fabrics are sourced ethically and production is environmentally friendly. Be quick if you want to nab one of these amazing pieces because only up to 20 of each exclusive design is made.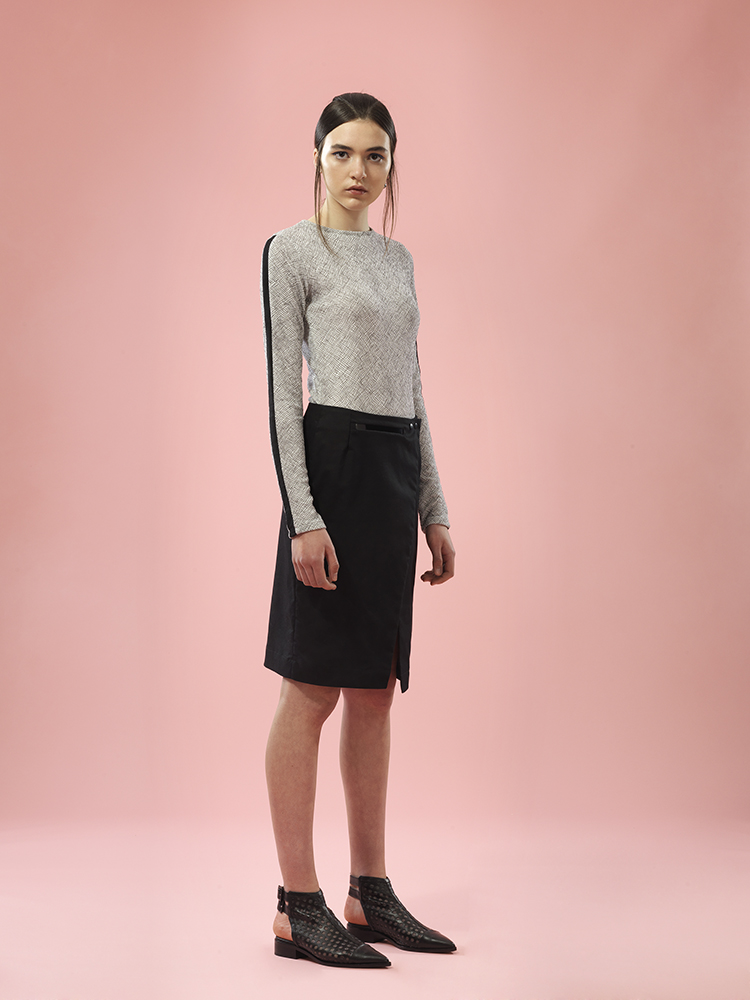 The next collection to take to the runway was Jojo Ross, making a strong entrance with metallic fabrics, sharp lines and stark colours. The garments blend a corporate style with a futuristic feel, somewhat resembling outfits you might see in a film set 30 years from now in an evolved society. The designs are accented with chunky zips, pleating and other finer details such as pockets in contrasting colours or cheeky splits at the side.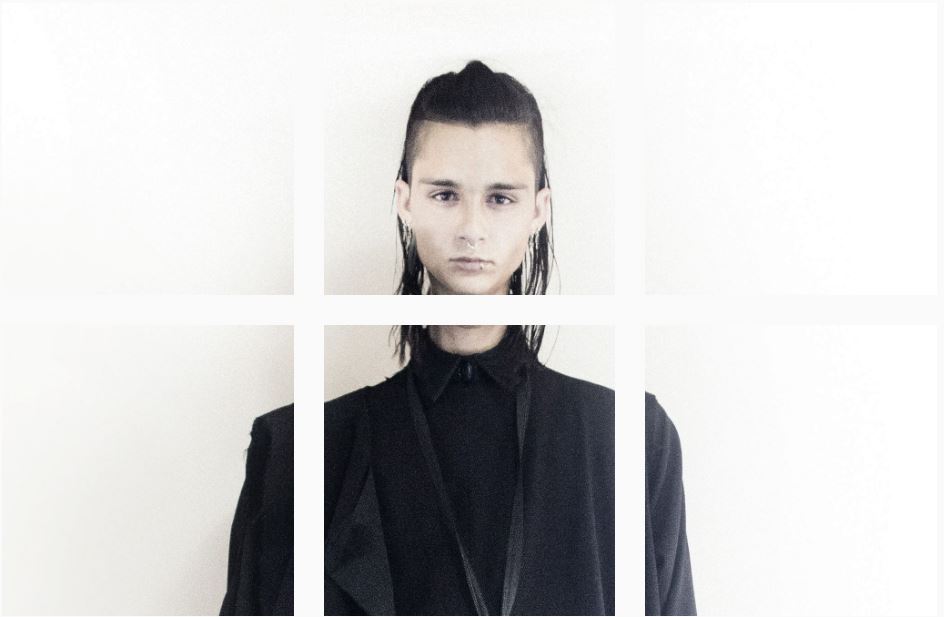 Inspired by Japanese handcrafted workmanship, Ryan Turner's pieces are carefully layered and detailed with belts, large pockets and button up collars. All items are made to be unisex, so that the wearer can choose what they like without being defined by their gender. The garments are long and flowing, made out of varying black fabrics with strong structuring yet a sleek finish.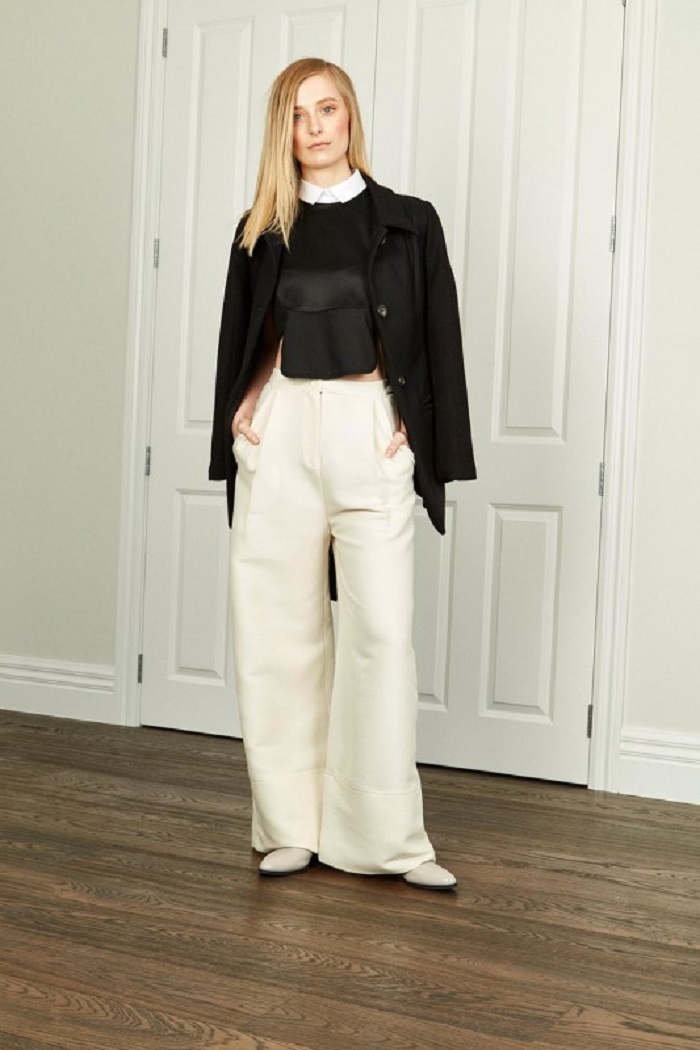 Petra Benton presented a range of garments that appear feminine yet strong, sharp yet soft, and completely unique. The pieces represent a strong sense of independence and confidence, which is evident with the plunging necklines and midriff baring blouses. The collection is made up of tailored items from corporate looking blouses and skirts to wrap dresses and culottes: a perfect combination of sophistication and daring.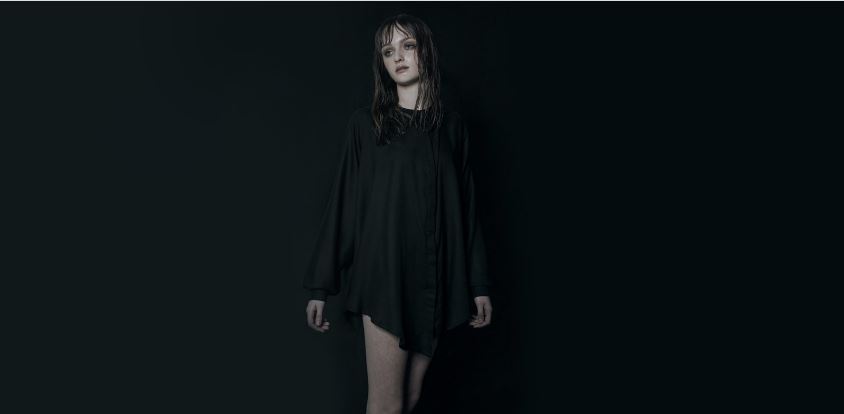 Closing out the show, Jason Lingard showed a range that has a futuristic feel like Jojo Ross, but instead of metallic colours and firm fabrics these designs were more apocalyptic in nature. Garments are made up from draped and layered black fabrics, focusing on textures and lines. The designs are bold and confident, as the wearer of these garments would also need to be. Lingard's outfits were complemented by dark faceless masks and heavy combat boots, clearly establishing the gothic nature of the designs.
All round it was an amazing night for local talent, not only for highlighting the skills of New Zealand's own designers but also the fabulous and stunning models. We're already excited for next year's event.