The best power couple fashion moments of the '90s
Our current street style and runways are an undeniable ode to the '90s, with the resurgence of crop tops, low-waist jeans and chunky style trainers being a trailblazer for today's shopping purchases, and we can thank the power couples of the '90s and their iconic fashion moments for this. Modern-day takes on baggy silhouettes and a nod to the '80s with big shoulder pads and loosely fitted tailoring is prevalent in every corner of the world, and these power couples were sporting our favourite 'fits first. From Jennifer Anniston and Brad Pitt to David and Victoria Beckham, Remix has rounded up our favourites in power couple fashion moments of the '90s, all for your nostalgic pleasure and next-shopping day reference.

@90sanxiety
David & Victoria Beckham
Icons of the '90s have kept their 'it couple' status through to today, and we can thank the Beckhams for their heavy influence on today's fashion and pop culture.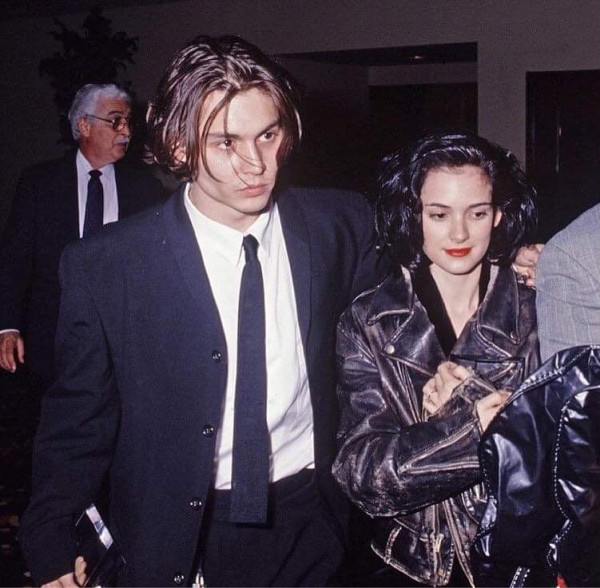 @johnnydeppandwinonaryder
Johnny Depp & Winona Ryder
The ones that got away yet still inspire us to this day. Sporting leatherwear like nobody else, this duo set the bar high with effortless style and flair.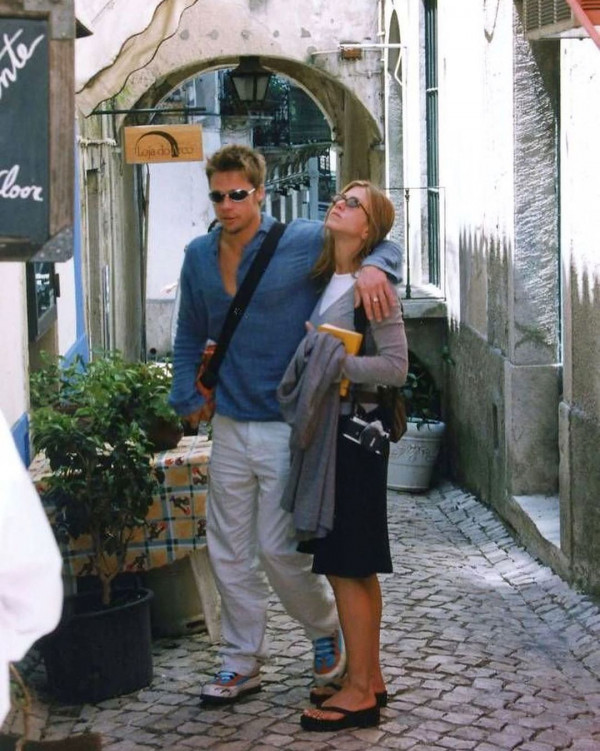 @90sanxiety
Jennifer Aniston & Brad Pitt
A couple that will always have a place in our hearts is Brennifer, and their street looks back then are what a lot of us refer to when we think of '90s fashion. Cargo pants, platform jandals, loosely tailored shirts and the penultimate in '90s styled sunglasses are encapsulated in true style by this iconic duo.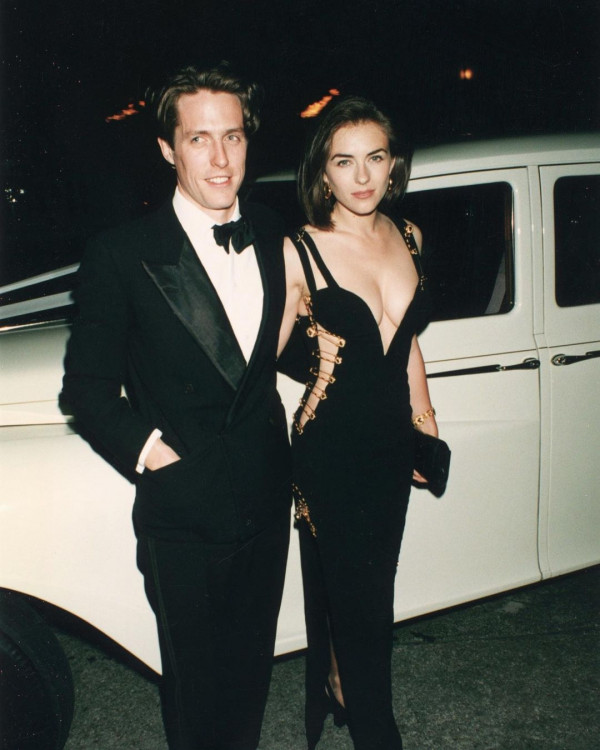 @90s.daily
Hugh Grant & Liz Hurley
Another iconic duo that brought a sense of finesse to the everyday attire, and also gave us the blessing of the Versace pin dress.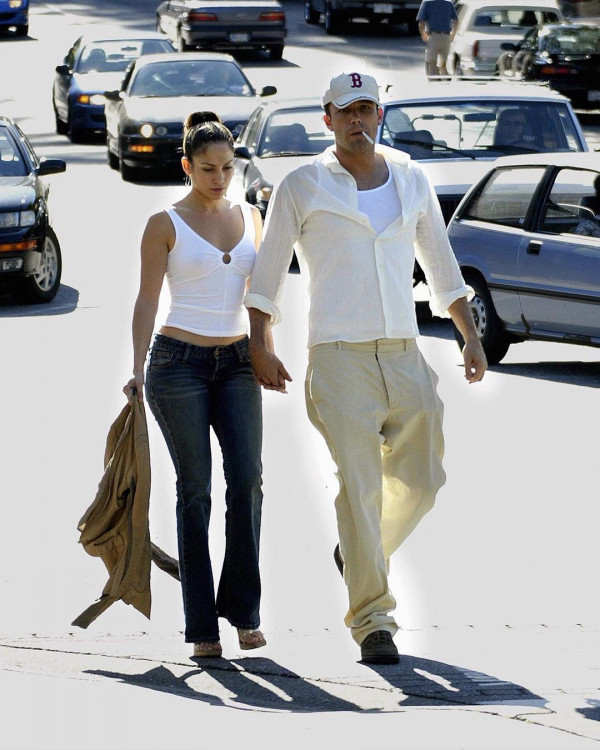 @90sanxiety
JLo & Ben Affleck
JLo being the queen of a crop top and low-waist jeans is who we can thank for today's most popular outfit of choice, meanwhile, Ben represents the men's fashion of today with loose tailoring and the all-too-trustworthy baseball cap to elevate any fit.

@90ssclassy
Cindy Crawford & Val Kilmer
Yes, the infamous The North Face puffer will always be cool and always be around.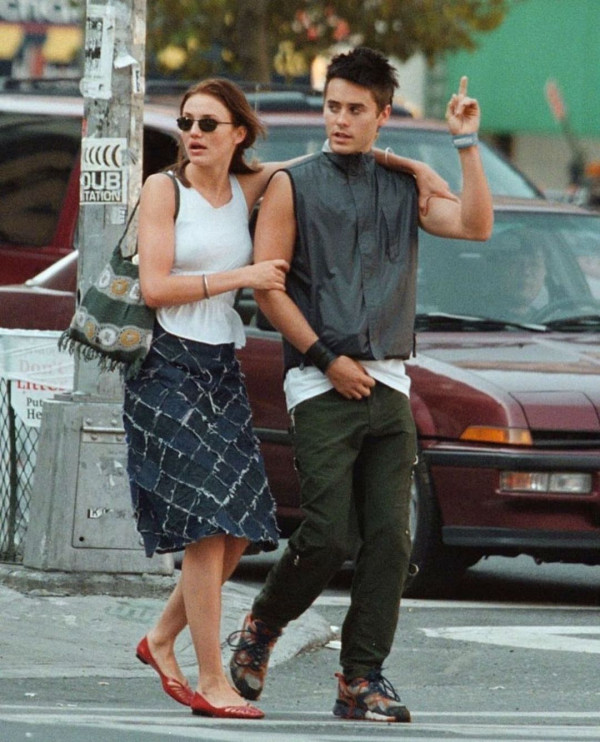 @90sanxiety
Jared Leto & Cameron Diaz
Cameron Diaz wears ballet flats and '90s sunglasses, both being at the very top of everyone's shopping wishlists, and Jared Leto proves that athleisure wear was as cool back then as it is now.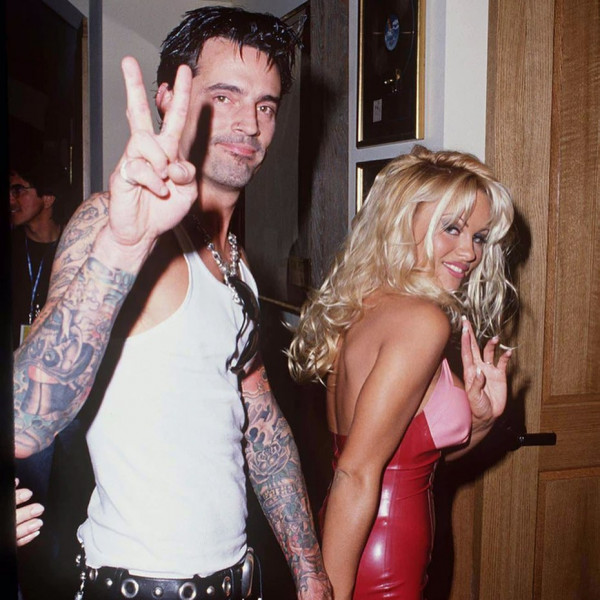 @90s.violet
Pam & Tommy
Punk-core is also hugely prevalent in today's fashion scene and showed up a lot on this year's fashion runways. Pam and Tommy were the pinnacle of punk fashion back in the day, and are still influencing today's style. Not to mention that 2022 power couple Machine Gun Kelly and Megan Fox dressed up in this exact outfit pair for Halloween just passed.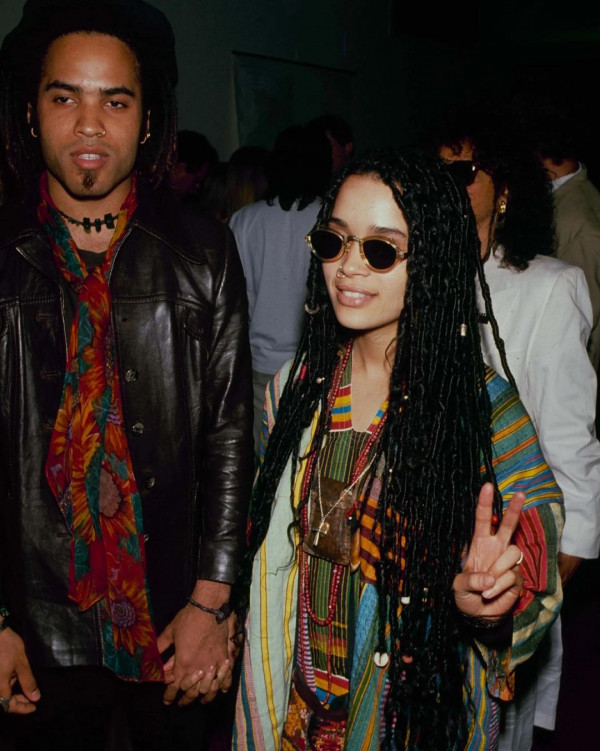 @90s.violet
Lenny Kravitz & Lisa Bonet
Boho is peeping its head into today's fashion culture, inspired by the '60s and, of course, Lenny Kravitz and Lisa Bonet. The resurrection of boho chic brings endless inspiration for our modern-day festival outfits, and we're here for it.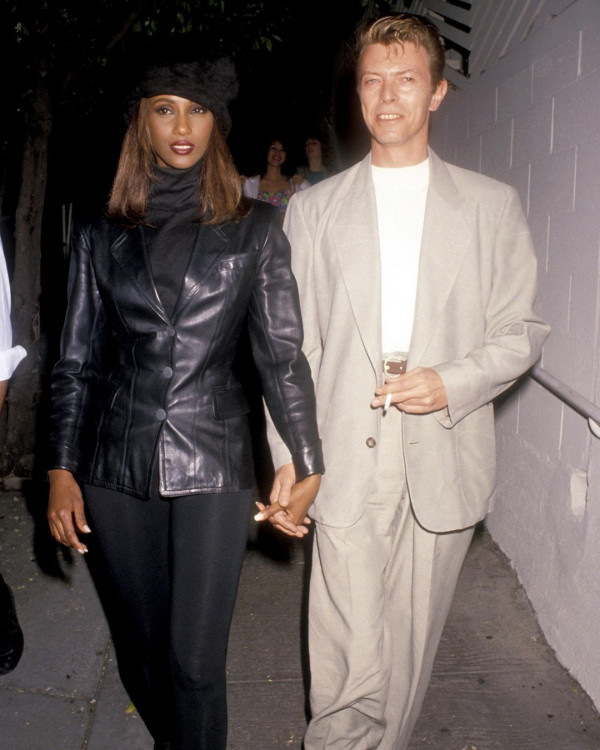 @90s.violet
David Bowie & Imaan Hammam
Bringing the essence of the '80s relaxed tailoring and leather blazers into the '90s, which has carried through to the modern-day fashion scene.