The best fashion moments from Glastonbury 2019
Not only do festival goers have to think about their sartorial fashion statement, but they also have to consider practicality due to the five-day festival extravaganza being traditionally plagued by unpredictable British weather. The performers who graced Glastonbury's stages this year included Stormzy, Lauryn Hill, and fan favourite Billie Eilish. In the fashion department, Remix's stand out favourites were.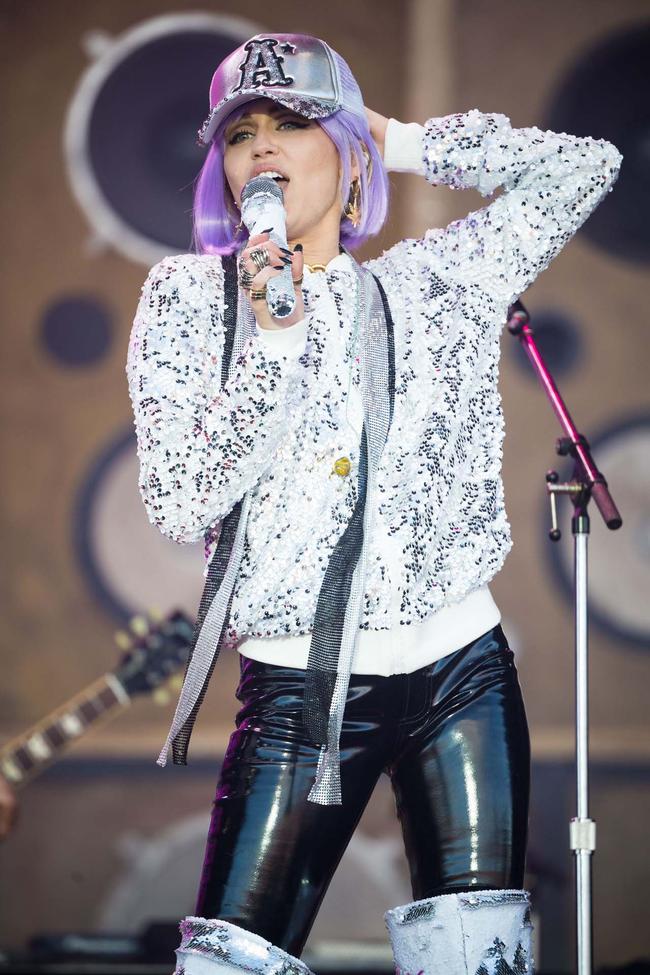 Miley Cyrus
The pop star changed her look this year and took after her dad by going full-blown rock star. Her wardrobe was sure to stand out with black patent pants paired with a white crop top. Accessorised with a custom Gucci belt, of course emblazoned with "Glastonbury." She couldn't stop simply with a few items of jewellery, it appears the pop star piled on the contents of her entire jewellery box, layering gold and silver metals, and a stand out turquoise wig. The 'Ashley O' (her 'Black Mirror' alter ego) inspired look was mesmerizing giving attendees Hannah Montana throwback vibes.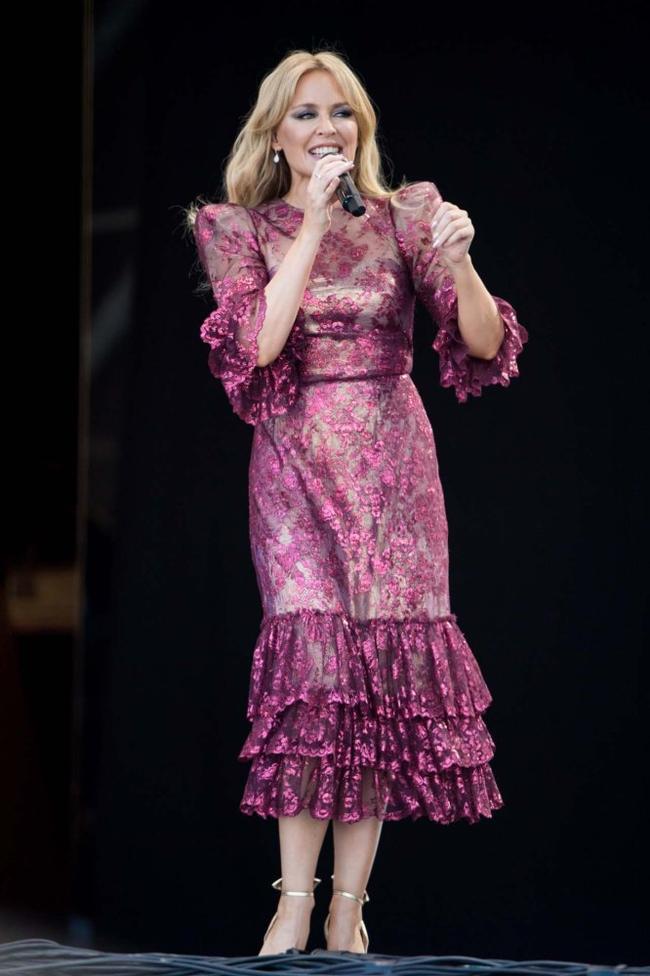 Kylie Minogue
The world-famous Australian singer was set to perform in 2015, but having to cancel after her cancer diagnosis. After such a heartfelt event, there was no doubting her performance would be an emotional one. She started off wearing a couture Kolchagov Barba dress inspired by her famous gold pants, bus she wasn't going to let the opportunity wasn't going to slip by without a costume change. Her best look was undoubtedly a ruffled pink lace dress that she wore as she sang 'Where the Wild Roses Grow' with Nick Gave.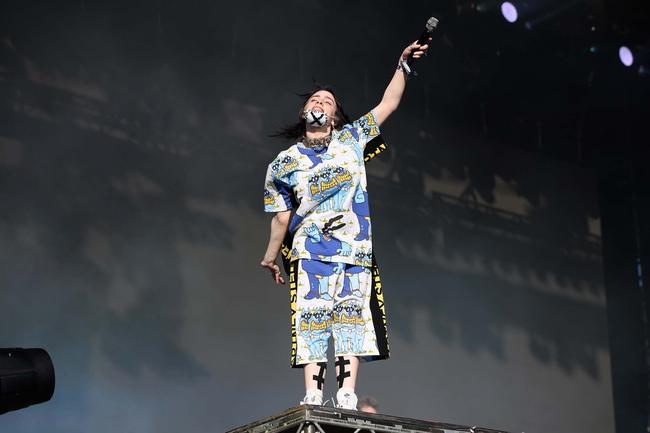 Billie Eilish
The 17-year-old singer was of course was going to stay on her signature trend by combining masculine and feminine characteristics to complete her androgynous look. Her Nike PSNY Air Force High Sneakers and colourful Stella Macartney two-piece were sure going to be enough to grab the attention of everyone in attendance.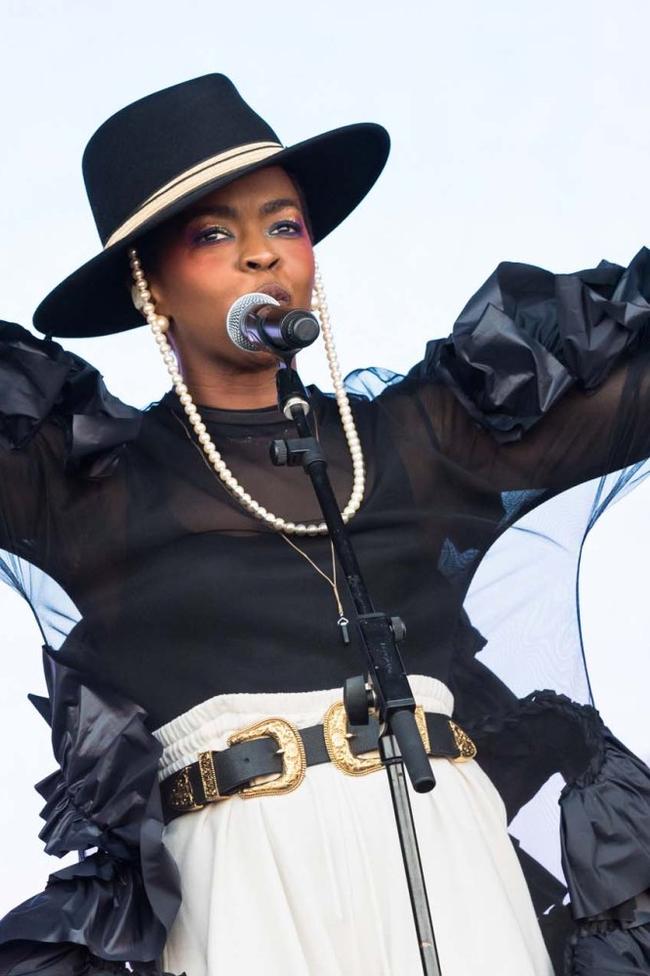 Lauryn Hill
Wearing high-waisted white pants, a sheer black-ruffled top, the most extravagant long sleeves one can find, a black hat with a pearl chain strap and pearl earrings, she was sure to be a stand out on stage. She sang an inspiring full Glastonbury singalong with her belting the Fugees' well known "Killing me softly".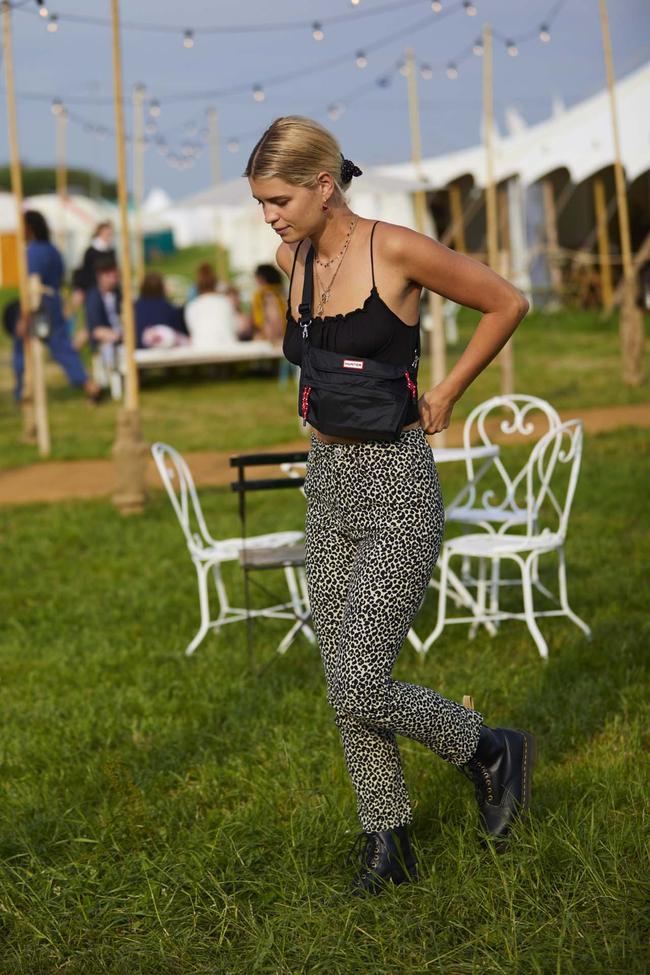 Pixie Geldof
Sometimes simple is best, and Pixie Gelfod has proven this true while wearing leopard print pants and lace-up black boots. She layered her look effortlessly with delicate jewellery and a cross body bag from Purveyors Of Fine Wellington, Hunter, hanging across her body.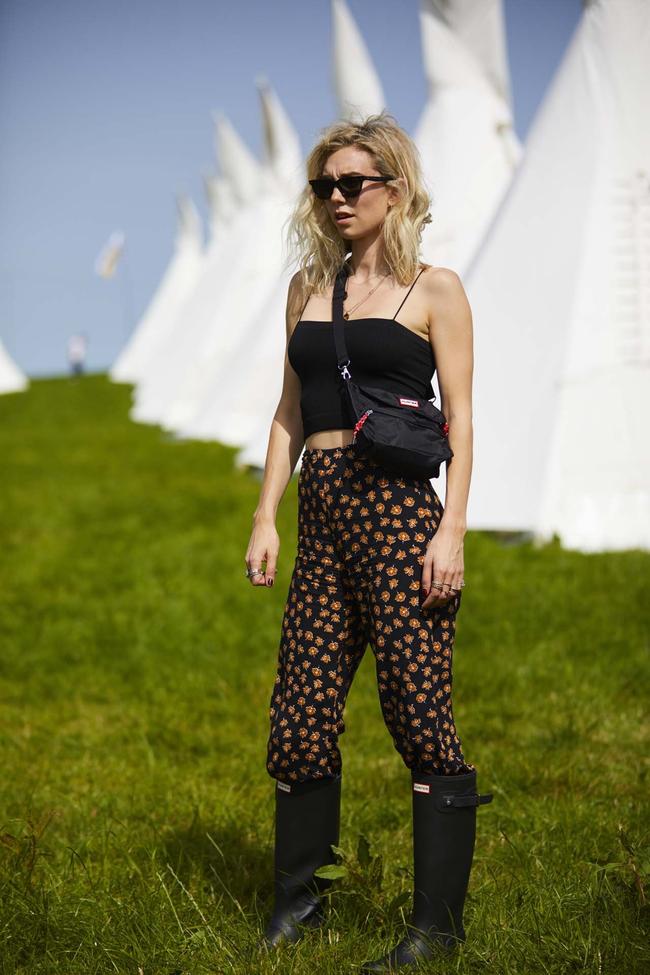 Vennesa Kirby
The actress was sure to be dressed for the weather while wearing Hunter gumboots, accompanied with her matching Pixie Geldof's Hunter bag. She added a simple black top and lightweight black floral pants to the mix, ready to be stomping from stage to stage.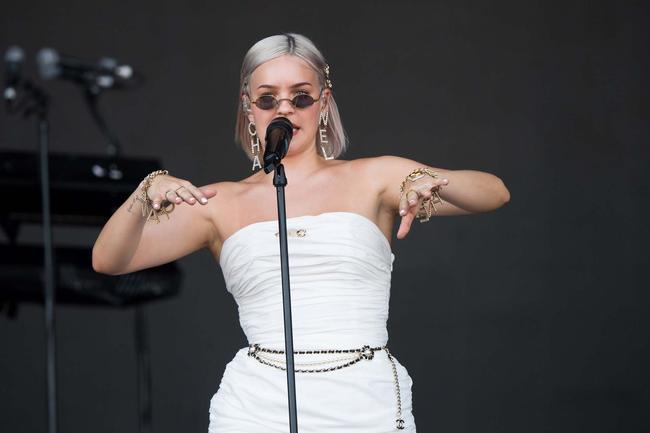 Anne- Marie
Anne-Marie was lucky enough to hit the stage as soon as the weather turned and became unexpectedly warm. She accessorised her white strapless dress with a Chanel chain belt while adding a Chanel hair clip to her chic blonde bob.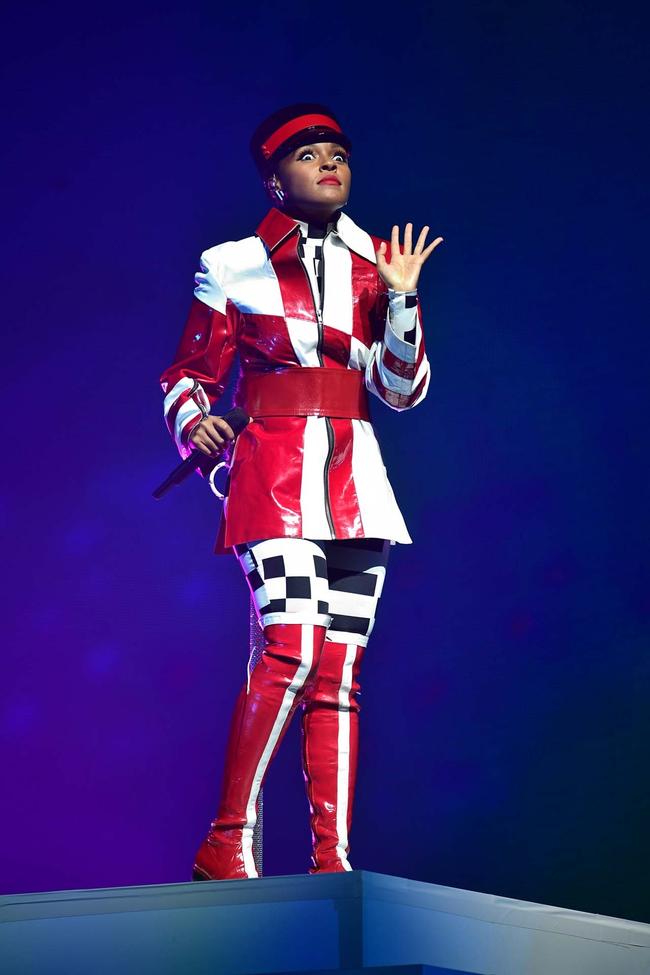 Janelle Monáe
Monáe's high energy performance was of course matched by her high energy outfit. Her patterned red, white and black printed power suit was sure to wow crowds. She finished her theatrical performance by climbing down from the stage and rubbing Glastonbury soil on her face. Her 'campy' themed look couldn't help us look back at the MET Gala outfit and theme that she was rocked so well.