Take those heels off: Fashion tricks to create the illusion of height
It's no secret in society that we want what we don't have - people who are tall may want to depart from a couple of inches and people who are short may wish to be taller. So we have pulled together a bunch of hacks for those of you who wish to grow a few inches. Although you won't physically grow from 5.5ft to 5.11ft, these tips will easily allow you to create the illusion of height. Gathering images from the streets of New York, London, Milan and Paris, tune in to the simple methods of developing height...
Flares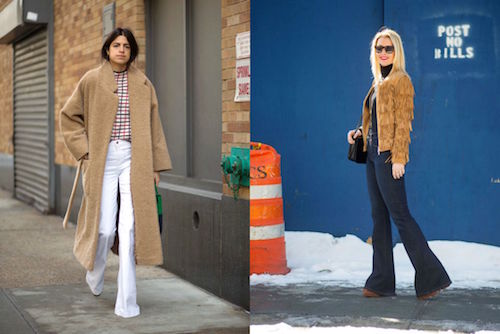 Long pants with either a definite flare or a wide leg at the bottom can conceive the illusion of having loner legs. This method works best when paired with a pair of heels (low vamp cut works best). Be sure to wear pants where the waistband is situated at the natural height of your waist, you want the pants to remain slim from your waist through the leg before beginning to widen just below the knee. Pair your pants with a tucked in blouse or top and some cute heels and voila - length.
Skirt extremes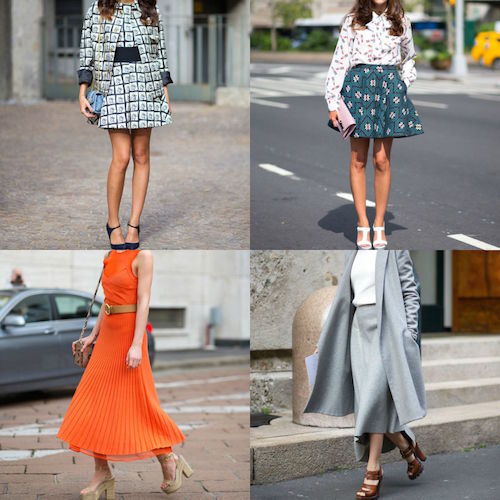 It's time to take it to extreme opposites - either go super short or super long ladies. In wearing a super short skirt it shows more skin automatically creating the illusion of a longer leg - especially when paired with some high heels or platforms as shown in the two top images. Long skirts can present you with the look of length - although it tends to be thought long skirts have the opposite effect - when paired with some heels or platforms it can extend your figure. Try select simple, solid pieces and pair it with a tucked in tee or shirt and a jacket, slide on those heels and off you go with a few extra inches!
One colour all over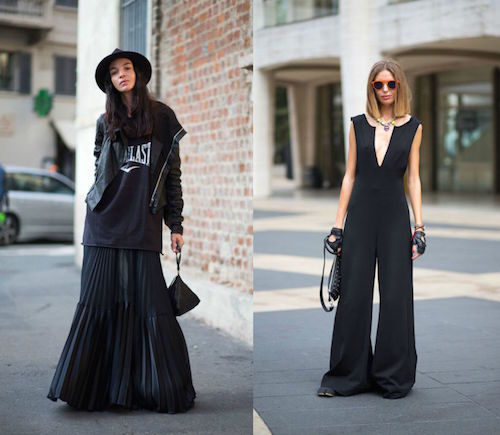 Short or tall, this is a classic fashion trick for elongating the figure (at 5.11ft, I'm still using it), through wearing all one colour it creates a vertical line through your figure - although sporting all black is the simplest and a very effective strategy, you can really use whatever colour spikes your fancy! Whether it be a red jumpsuit or wearing white head-to-toe, it will create the illusion of being taller.
Verticle stripes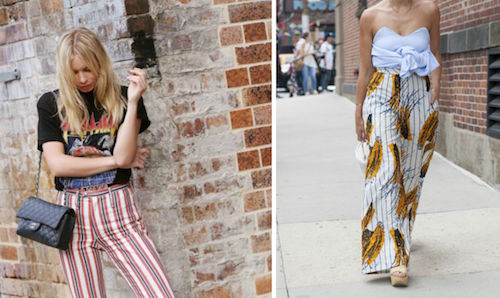 It's known that horizontal stripes may appear to make you wider so, won't vertical stripes do the opposite in making you appear taller? The answer is yes! Creating a long vertical line through the figure, it automatically creates the illusion of length, try dressing in some vertical striped pants which are not only convenient but also incredibly funky.
V-necks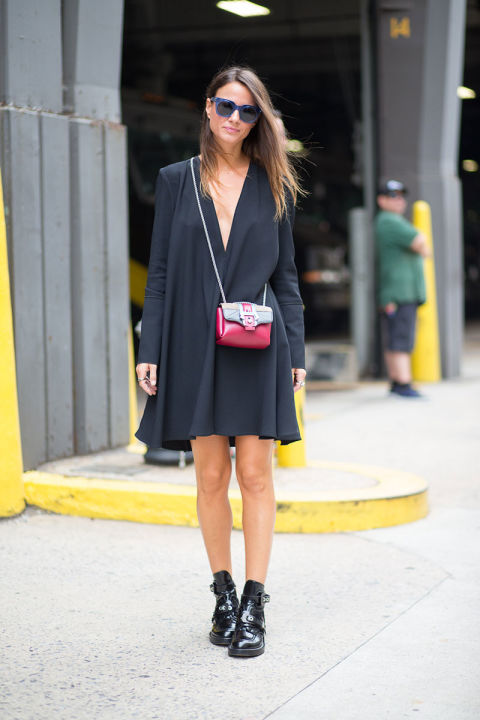 The clean cut v-like neck line can present the illusion of a elongated torso, v-necks are incredibly easy to source, so keep an eye out next time you're shopping.
Sky-high platforms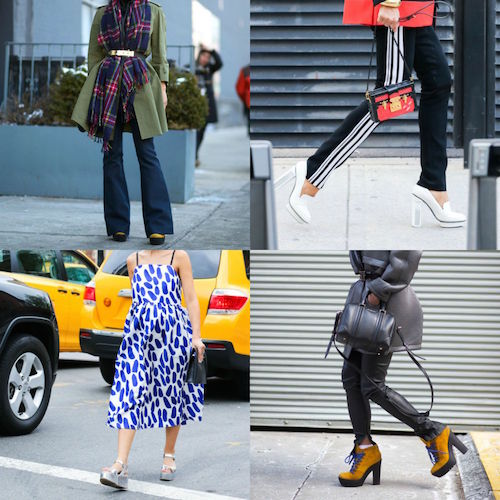 What? Heels made you taller? Who would've thought! - although this is no shock that heels make you taller, they're still an important accessory to add in the how to look taller guide. Whether it's heeled boots, chunky platforms or sexy stiletto's, being shorter allows you to much more subtly wear heels, it will make you appear taller but not abnormally tall which is what it makes us who stand at 5.11 or taller - so lucky you!
Bye to big bags!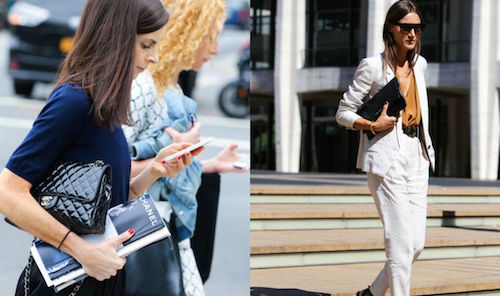 It's all about scale - a big bag is going to take away from your height so say bye bye to large totes and say hello to clutches, cross body bags and smaller top-handle totes.
Low vamp cut heels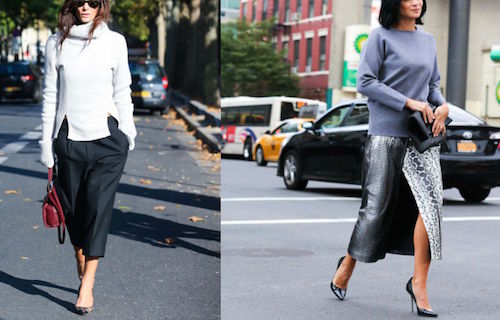 A low vamp cut means the shoe cuts across the base of your toes, this automatically elongates your leg and creates a longer vertical line. It can also assist in making you look slimmer, unlike high vamp cut heels which can come up to your ankle and cut off the vertical line making you appear shorter.
Top knot time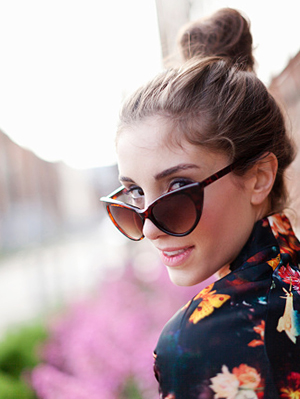 It's no shock that chucking your hair up into a bun at the top of your head will add a couple inches! Quick, simple and stylish - a top knot is one of the simplest hacks for height.
Words by Sophia Doak photos from : harpersbazaar.com, elle.com, allure.com