How the Remix girls style moochi into their capsule wardrobes
There are so many different formulas to building the perfect capsule wardrobe. A simple google search will provide an afternoon's worth reading of tips and tricks. But we'll save you the time and let you in on a little secret...
It's actually not that hard.
You merely have to start by building a base wardrobe, and the best way to do that is with a label like moochi... At Remix, we have a deep appreciation for fashion labels that continue to release collections that seamlessly blend with the last collection, and the one before that, and likely the Summer of 2025 collection...
Their latest collection Key Pieces Spring 20 range is a testament to that notion.
The makers behind moochi call them all 'key pieces' but you'll soon be calling them your favourites. These wardrobe heroes offer timeless solutions to your everyday outfitting needs they've been designed to be loved, wear after wear.
You can easily build out a mini wardrobe or capsule over 6-12 months with must-haves that spark joy (very Marie Kondo - but it works) like the 'key pieces' in this collection. Need some advice on where to start?
The Bound Dress, Polished Shirt, Point Blazer and Lucid Skirt from moochi are all chic lightweight and flexible base pieces that will serve you for years to come.

Remix Editor Amber has slowly been adding to and reducing her capsule of classics over the years, with iconic moochi pieces always remaining a steadfast part of the wardrobe.
"I try to aim for 35 pieces or less in my wardrobe and moochi always features. I've had moochi pieces hanging in my wardrobe for the last 10 years! I have my eye on the liquid satin Lucid Skirt next, it looks like such an elegant and flattering bias cut." - Amber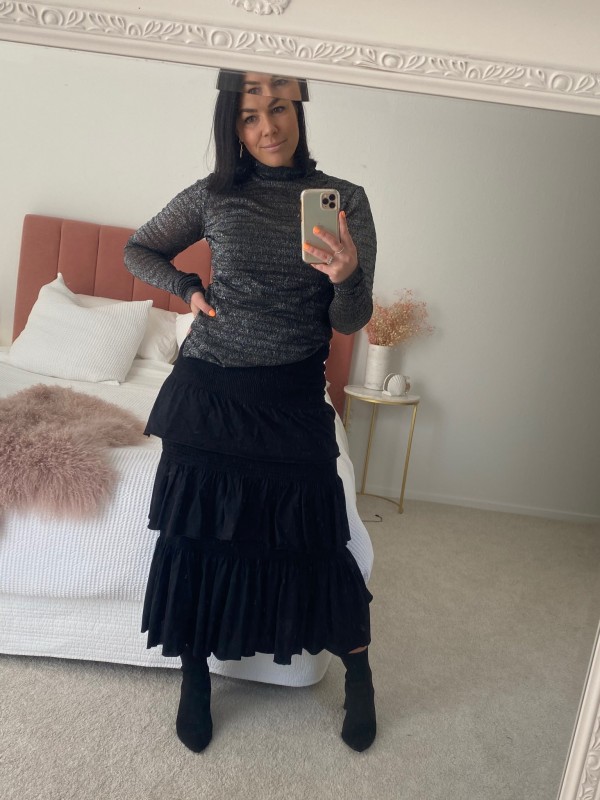 Amber wears the Polo Mesh Skin in Gunmetal Silver and Idle Skirt (available from 21st October)

Remix Digital Editor Kate loves a sharp blazer that transitions from work to leisure and the moochi Point Blazer is her solution. Clean lines and a flattering silhouette, the Point Blazer is a well-tailored, single breasted suiting jacket with all the features you'll love. From the waist definition, and longline length to the side insert pocket, it has year-round wearability.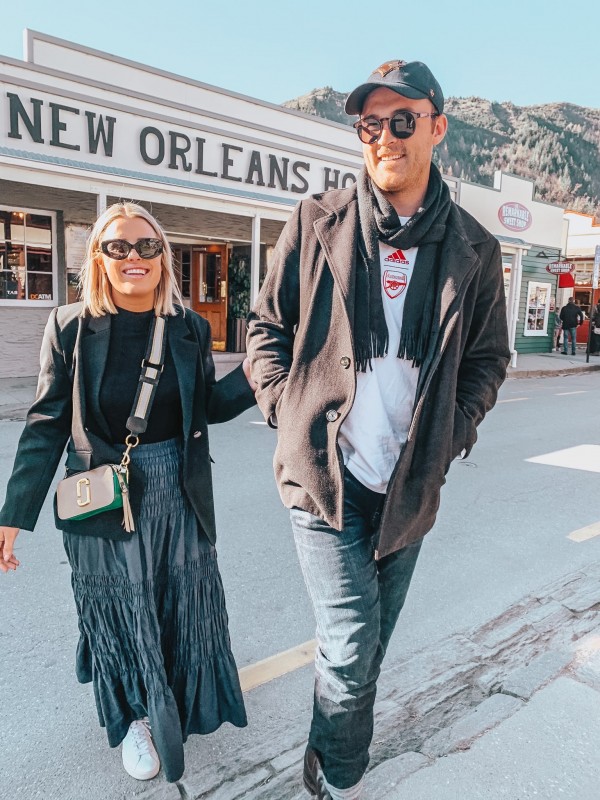 Kate wears the Sharpened Blazer & Captive Skirt in Navy.
Remix Brand Manager Esther is also a fan of the sharp tailor Point Blazer. "I can't imagine a scenario or an outfit that I couldn't wear my moochi Point Blazer. You can put it on over literally anything and head out looking sophisticated. Same principal applies for the 0.1 Trainers, but for the 'cool' factor." - Esther.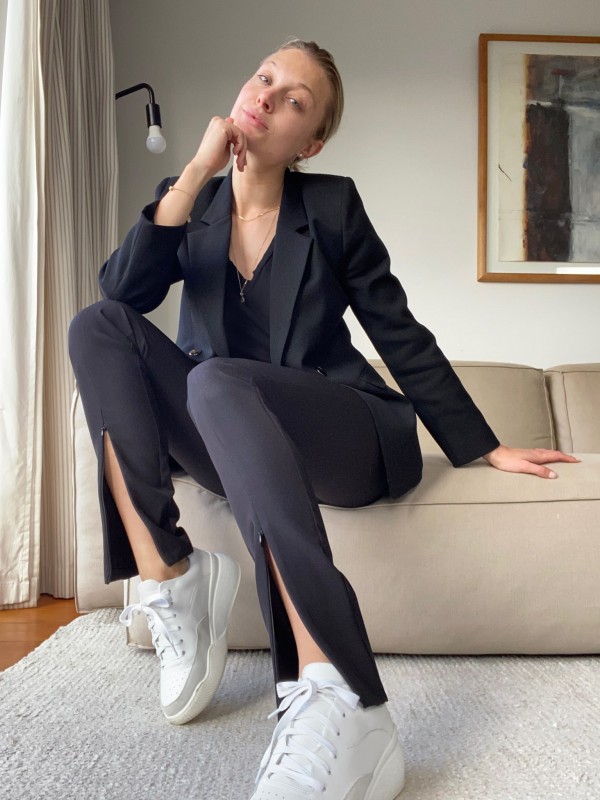 Esther wears the Point Blazer and 0.1 Trainers
Evolve your style and start building your capsule wardrobe with these basics from the Key Pieces collection. Bringing new meaning to season-after-season - like in the Remix girls wardrobes - your moochi pieces will forever be on rotation.
The Key Pieces collection is available in store and online at moochi.co.nz in sizes 6-16 now...