Style up your next festie outfit with a '90s staple
With festival season being well and truly in full swing, we've all come to the realisation that it can be pretty hard to find stylish shoes that can withstand the festivities.
If you went to Rhythm and Vines or Northern Bass (or at least know someone that did) you'll be well aware of the toll mud and mosh pits can take on your favourite kicks. That's why we've decided to leave behind flimsy canvas shoes and impractical sandals in favour of something much sturdier but just as stylish; Doc Martens.
And we're not alone in making this transition either, plenty of influencers have made the switch (and looked amazing while doing it).
Regardless of what look you want to go for, Doc's are a must for anyone starting to think about suiting up for Splore, WOMAD, Auckland City Limits or Laneway Festival, all coming up in the next few months.
One of our favourite influencers from across the ditch, Liberty @libertyemma_collections, shows us a cute and easy way to style docs for a festival below. Pairing the classic boots with a dress and denim jacket gives off effortlessly cool vibes.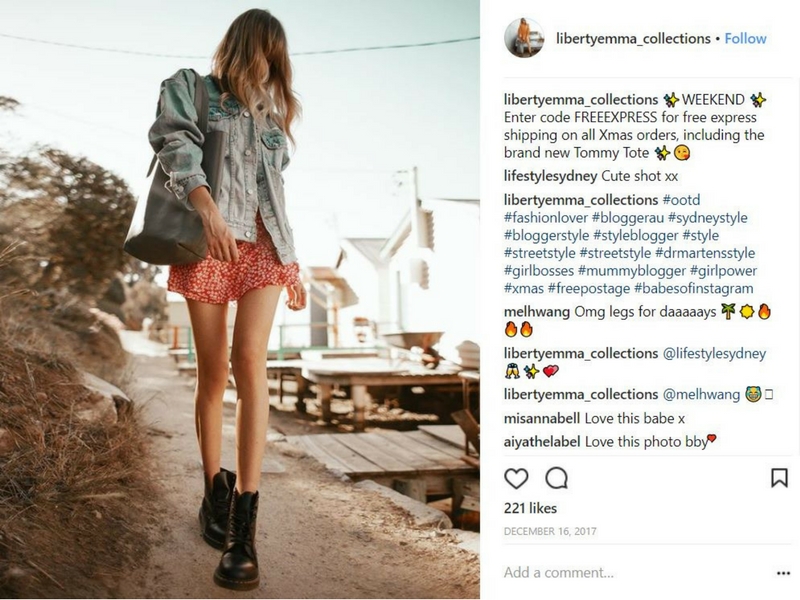 Jacquie Alexander @Jaquiealexander and her squad (Kristy Who and Evie Alexander) all have the right idea, breaking out their classic Doc's for the Beyond The Valley Festival earlier this year. Pairing them with full I AM GIA getups makes for a festival look that would be perfect for Splore or Womad.
Last but not least, Rahnee Bransby pairs her classic Doc's with a vintage Harley Davidson tee shirt and an Off White bag to boot. The whole aesthetic is gives off a Coachella kind of vibe that would be perfect to translate to Auckland City Limits or Laneway Festival
All of this outfit inspiration has us more excited than ever for the coming months, and we can't say we're not looking forward to tromping around in mud and mosh pits without worrying if our shoes can handle it.
Head here for more.