How to style your Doc's this festival season
The festival fiends among us will know that when it comes to spending five days dancing in the dust, you can't go past a pair of sturdy boots to have you dancing until the wee hours.
Our pick? The original festival goer footwear of choice – Dr Marten's. Consider the 1460 8 Up Boot your must-have this season, both durable enough to combat harsh festival terrain and robust enough to accompany you into the depths of the mosh pit.
Aptly named after the date of its inception, the 1460 8-hole Dr Marten's boot came into existence on April 1st, 1960 in a small factory in Wollaston, Northamptonshire.
Highlighting the resurgence of '90s trends, this smooth leather style is the perfect accompaniment to any festie-ready ensemble.
Pair your Dr Marten's 1460 8 Up's with cut-off denim shorts, a white crop and oversized khaki bomber for a look that's both easy-wearing and weather-proof, should the weather decide to not cooperate.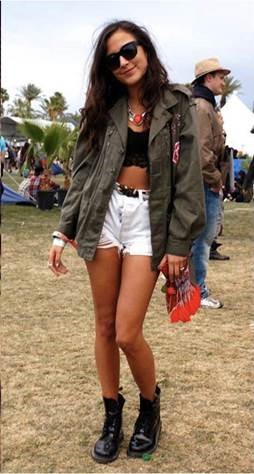 Opt for a slogan jumper, cross-body bag (featuring a bandana), and rounded sunnies for a too-cool-to-care finish.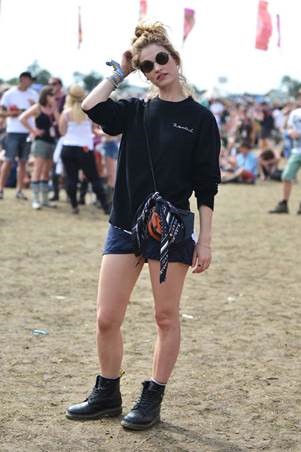 If you prefer to dress things up a bit, swap the shorts for an A-line skirt and an embellished crop for a look that transitions seamlessly from day to night.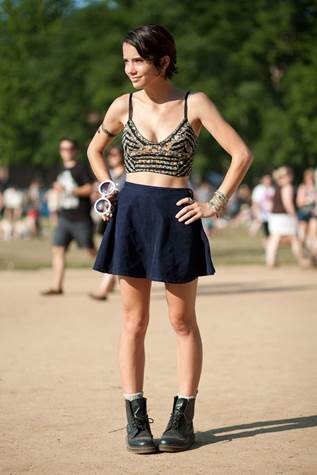 As iconic as they are stylish, Dr Marten's are internationally recognised for their signature look, durability and unprecedented comfort.
Head here for more.