From breakfast, to business, to bed; take a look inside the stylish lives of Jupiter Project
HUGO by Hugo Boss is synonymous with style and immaculate craftsmanship. The brand's latest contemporary eyewear collection, which has just joined the designer portfolio at Specsavers stores across New Zealand, delivers exactly this.
Available now, the range is characterised by timeless design, coupled with the highest quality materials. From classic well-fitting styles, through to much less conventional contrasts, all e .with an undeniable dynamic flair, there is a shape and style to meet the needs of any busy, urban man and woman.
Exuding personal style and finesse, we thought that musical-duo Jupiter Project were the perfect pair to road test the new range for us.
Quite possibly the busiest young men in New Zealand, performing at countless shows, while juggling their own personal lives and commitments, they put the range through its paces for a day in their life.
We sat down with Marty and Gavin to discuss what they got up to, what personal style means to them, and their thoughts on the latest offering from HUGO and Specsavers.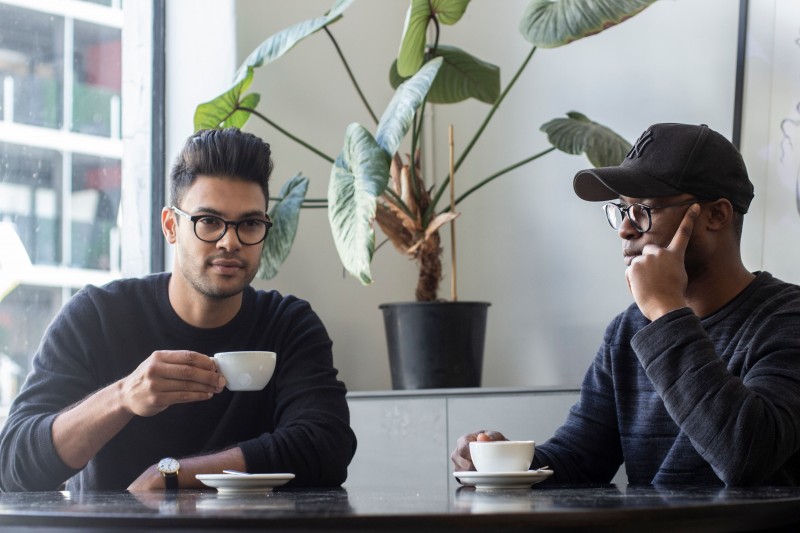 Gavin wears the HUGO HG 06 frames and Marty wears the HUGO HG 09 frames, both available at Specsavers.
1. Your lives look so busy on Instagram and fans are always interested in the things you're doing. Tell us about a typical day for you both – from breakfast to business to bed.
Marty: There are no typical days in the music business! It can vary hugely. One day we're on the road, the next we're in the studio, often followed by going to an event. Sometimes it's just the grind of many business meetings.
Gavin: The only constant is having to be able to adapt very quickly. It can be pretty full on at times but I think you have to thrive off the hustle.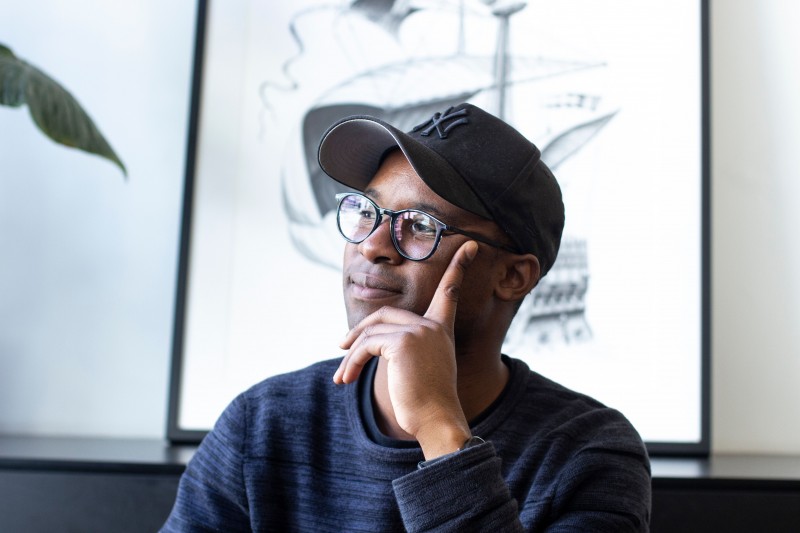 Marty wears the HUGO HG 06 frames, available at Specsavers
2. How would you describe your day-to-day style? Do you think more about how you look or how comfortable you are?
Gavin: Our day to day style can change depending on the occasion, the setting, and our mood. It's so important to be able to express yourself with your fashion – we believe it's a statement to the world about who you are.
I know some people who can rock a full black outfit every day and pull it off, and others who are more experimental with colours, textures and fabrics and look amazing as well. It's all about who you are and what you want to say.
Marty: For me, it's about comfort and style being balanced. It's so important when working long days that everything from my clothes to accessories, such as my frames, are practical, stylish and comfortable.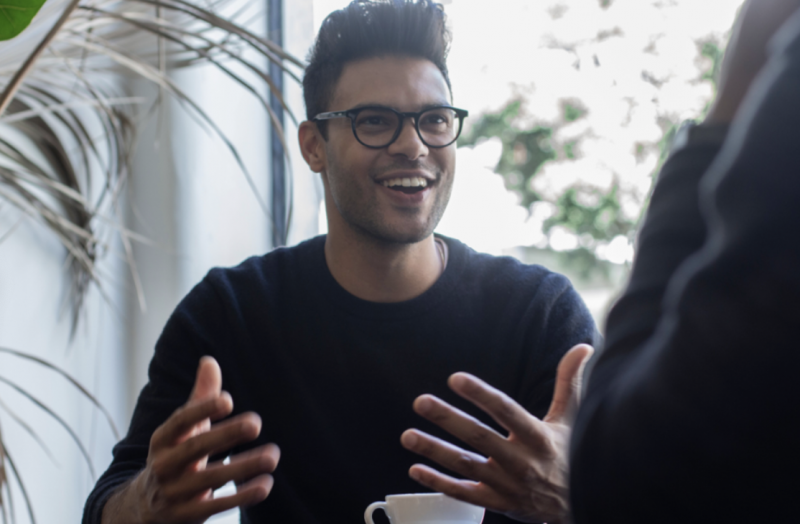 Gavin wears the HUGO HG 06 frames, available at Specsavers

3. What is important to you when it comes to choosing your eyewear?
Gavin: First of all - It's really important that you choose frames that work for your facial features and style. Everyone is different so you want to select eyewear that really compliments you instead of being a distraction – we loved testing out the HUGO range at Specsavers for a 'day in the life' as the collection includes a range of shapes and styles.
Marty: It was perfect, as there are variations to suit us both.
Gavin: I like to add colour and texture with frames as it can add a lot of personality to your look and can really help bring a focal point to an outfit. I love the Tortoise shell of the HUGO HG10 frame (shown below).
4. Tell us what you love about this new HUGO eyewear range, available at Specsavers.
Marty: We love that the range takes high-fashion and makes it affordable and accessible to everyone. The frames have the classic, clean-cut HUGO feel, but are contemporary at the same time - something really important to us.
Gavin: We like to show people our different sides and having the opportunity to road test different styles from the range definitely enabled this! Eyewear is an extension of your overall look and an easy way to show different sides of yourself – so the fact that you can get two styles from $299 is even better. A day and night look. It's also just been a fun project to be a part of because we like to show people our different sides and the 12 hour takeover gives people a glimpse into our lifestyle.

Gavin wears the HUGO HG 06 frames, available at Specsavers
5. Do you wear glasses all day or just at certain times? Do you have one frame or switch between a few?
Gavin: I wear glasses every day and generally only wear contacts for a switch up. Glasses have become a signature part of my look, so they're very important to me. I have quite a few pairs of frames that I go between but also do have a collection of my favourites – which has a couple of much welcome additions from HUGO now!
6. What else are you working on at the moment? What's in the pipeline for 2019?
Marty: We just released our new single - "Summer Rollin" and it's been getting a lot of love already, so that's been awesome. It's a song that really captures the whole energy of Summer and Summer romance. You can check it out right now on Spotify or Apple Music - don't forget to add it to your playlist!
2019 has started with a bang and we're really excited for the rest of the year. We have a few cool projects coming up - including a lot more music and some epic interactive performance pieces as well. We're always trying to think of ways to push the envelope and challenge ourselves.
7. What quality do you credit to your success? Creativity, ambition, intelligence, hard work or something else?
Gavin: I'd have to say that it's most likely a combination of all of those attributes and a few others as well - and add in a pinch of luck for good measure too. Sometimes life will present you with an amazing opportunity from out of nowhere but you still have to be able to grasp it and take it all the way. It's one of those things that comes with practice! I think anyone can basically make their own luck in a way.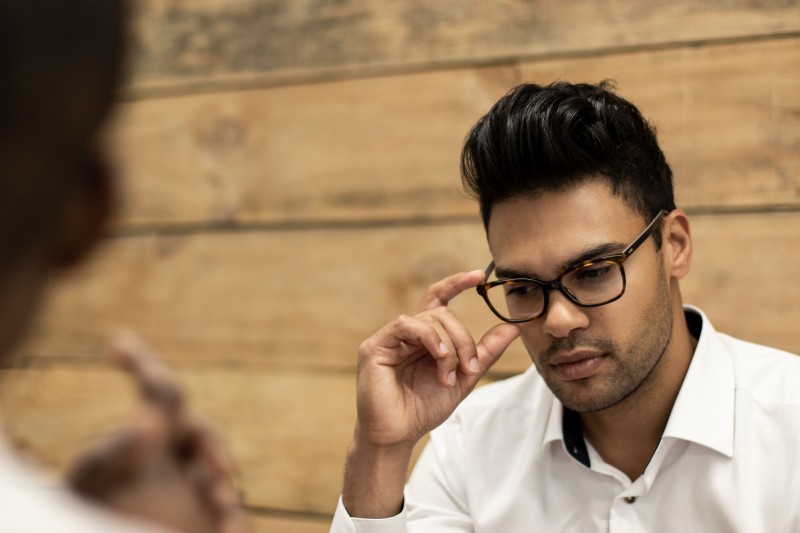 Gavin wears the HUGO HG 10 frames, available at Specsavers
8. Kiwi guys have a reputation for not being preoccupied with fashion. Do you think that holds true in 2019?
Marty: I think that reputation is really changing - especially now with online shopping, social media and the fact that a lot of young Kiwis are travelling more than ever - we're picking up inspiration from overseas as well as looking at great inspo right here in New Zealand.
The New Zealand fashion scene is definitely thriving as a result. Kiwi men are embracing it too, in particular, street style in a big way. I think Kiwi guys care a lot more about how they're put together. You can see this in the attention accessories are getting, from eyewear as a fashion statement to footwear. And it's great that you can now even affordably mix up your specs wardrobe to suit the latest trends.

Marty wears the HUGO HG 06 frames, available at Specsavers
9. What were your highlights of the epic Kiwi summer? What are your plans for Autumn?
Gavin: It's been an amazing summer for sure - one of the best we can remember! The weather has been on point and so have the festivals/gigs. Playing three shows in one night on New Year's Eve was definitely a highlight because we got to perform and meet as many people as possible and to do it all in our hometown was even more special.
Marty: Also FLOAT festival is always a blast and we were able to perform for the third year in a row in one of the most scenic and beautiful places to play in the world - the Blue Lake in Rotorua. Autumn is more of the same – we're so busy performing!
Shop the entire Hugo Boss range here.
@specsaversnewzealand
#HUGOeyewear
#iamHUGO
#LoveGlasses