Remix chats to Van Cleef & Arpels Hugues de Pins
It is with great pomp and prestige that Van Cleef & Arpels has graced New Zealand shores. Now, hailing from the iconic landmark building on the corner of Queen and Customs Street, the Maison celebrated its Aotearoa flagship and breathtaking timepiece collection in true luxury style, amongst the handsome, historic artworks of the Auckland Art Gallery.
Remix's Tim Phin sat down with Hugues de Pins, Managing Director of Van Cleef & Arpels Southeast Asia and Oceania, to discuss Van Cleef & Arpels' classic creations, cultural connections and charming kiwi address.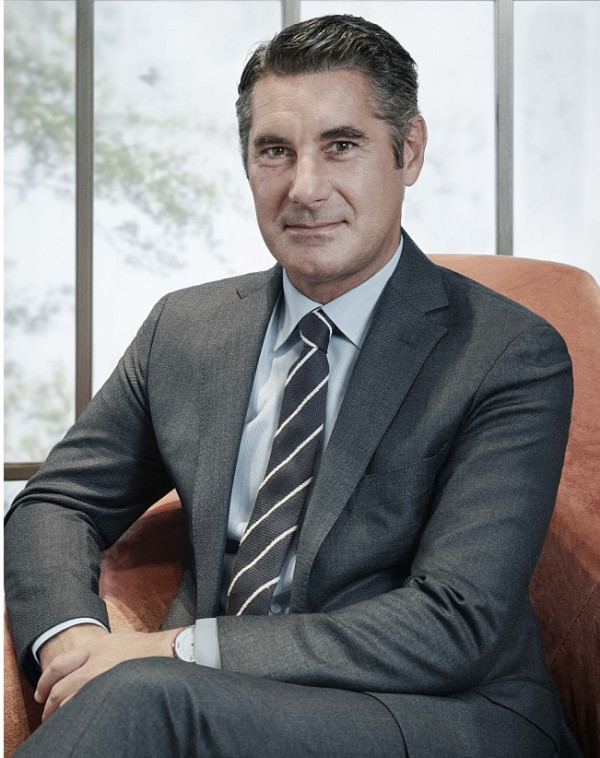 Congratulations on opening the first-ever Van Cleef & Arpels boutique in New Zealand. Have you seen it yet?
Yes, we really liked what we saw. We have a real crush on our location! It's perfect. To be honest with you, we didn't have an agenda when deciding to open a store in New Zealand. It was based on what we saw of the location - we couldn't turn it down.
So, what is it that sets the Maison apart from other jewellery brands?
As you know, we are a French High Jewellery Maison. This is who we are and this is how we were born. What makes Van Cleef & Arpels special is coming back to the roots of the company. There are very few jewellery Maisons that have such a rich history and are still influential today. Since 1906, we haven't changed when it comes to our approach to our creations. Our craftsmanship is very much high jewellery. It translates into everything that we do - our timepieces, our jewellery and the way we treat our clients. They are as important to us as the previous queens and princesses who used to purchase our pieces.
What is the role of creativity when it comes to the Maison's creations?
We have six core values and creativity is one of them. We are very lucky to have CEO Nicolas Bos, who is not only the CEO but also the Artistic Director of the Maison - a position he has held since before he was named CEO. He is someone who has a lot of deep knowledge of the heritage of the Maison, with over a century of creations, designs, decors and motifs that we can dig into. We take our inspiration from heritage pieces but also have a very contemporary connection, especially with the world of art and culture. Nicolas is able to make this connection between the past and the present. Then, he works closely with our creative studio in Paris. We have our in-house designers who work on all the new collections, receiving input from Nicolas but then making the creations themselves.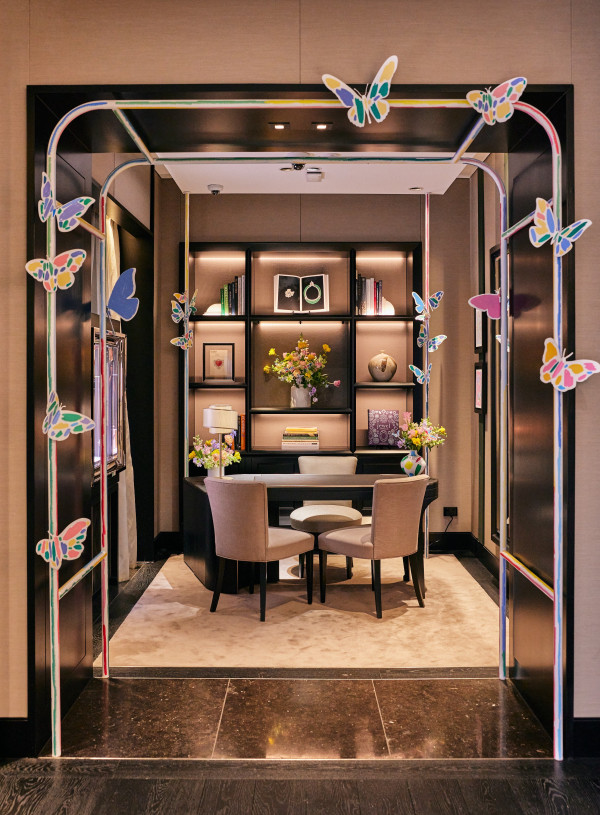 What is your role at Van Cleef & Arpels?
My role is to make sure that we establish the Maison for the long term in South East Asia and Oceania - these are the markets I am responsible for. When I say 'establish for the long-term', it's not about opening a boutique like we just did in Auckland - it is about looking beyond the pure commercial operations. How do we have a positive impact on the community? How can we help bridge the cultures between the French Maison and the new world? When we bring a French artist like Alexandre Benjamin Navet and his very floral and joyful universe into a museum like the Auckland Art Gallery for the first time, we bring a little bit of French artistry to the community. This is typically what we like to do. It creates a strong connection with the local clients and this is a proximity we like to have with our customers.
How has the role of art and culture inspired, functioned and evolved over the years?
For a Maison like Van Cleef & Arpels, art and culture is at the core of what we do. We take inspiration from art and culture and artists take inspiration from our creations. For example: the ballet. The dance is very dear to our Maison and it has been for many generations. There was a strong friendship between Claude Arpels and George Balanchine, who was the Founder and Artistic Director of the New York City Ballet for many years. Balanchine took inspiration from the jewels of Van Cleef & Arpels to create his famous Jewels Ballet. At the same time, Van Cleef & Arpels in the 1930s was taking inspiration from the ballerinas to create beautiful jewellery clips which are still very much en vogue today. These are the kind of strong connections that we pride ourselves on. Today, we collaborate with choreographers like Benjamin Millepied and create dance festivals such as 'Dance Reflection' in London. We connect the dots between Van Cleef & Arpels and the best choreographers, dance companies and stages in the world and, together, it creates moments of dance. This is the kind of contribution that we think benefits the community and of course, more specifically, our clients.
Can you tell me more about the inspiration behind Poetry of Time?
Poetry of time is the world we use to describe our watchmaking universe. It is a different approach to watchmaking. The mechanics that are used for most of our creations are extremely complicated. They are hidden to highlight the decor and animation of the characters. Whether they are two lovers kissing each other on the bridge, a butterfly flying in a garden or a fairy moving her wings and her magic wand, we showcase nature in its most poetic interpretation. We use techniques that are not just from the watchmaking industry but also from the automaton tradition. It is a bit of a magical stage. The dial transforms into a place where magic happens and nobody but the owner knows what's happening behind the dials.
What is your favourite piece from the collection?
I have many. To be honest with you, I am a big ballet fan and really have a fascination with the Ballerine Musicale. It's a limited edition and we have three different versions. It is a collection that reproduces the three acts from Jewels by George Balanchine - diamonds, emeralds and rubies. Each watch features the ballerinas dancing on the dial and, at the same time, you have the musical score for each one of those three acts playing in the background - one is Fauré, one is Stravinsky and one is Tchaikovsky. It is quite an intriguing watch.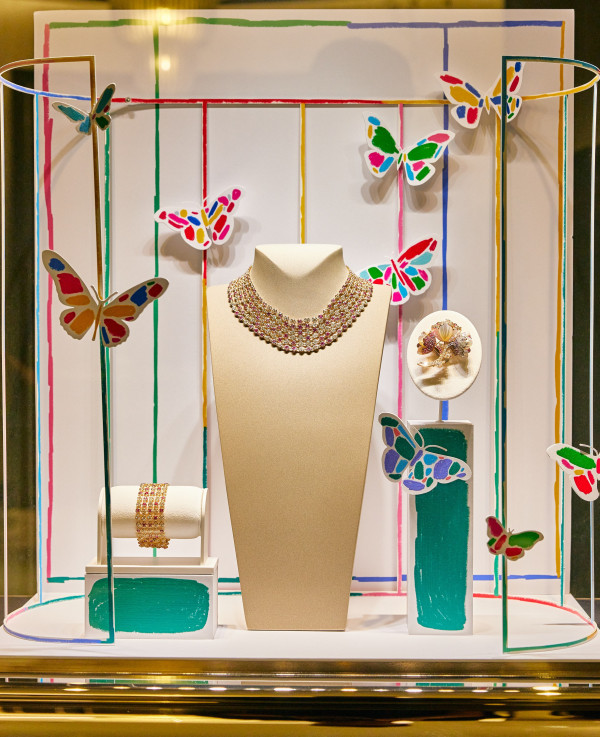 What are the challenges in bringing that all together?
It is a masterpiece in terms of engineering. We collaborate not only with the craftsmanship related to the decor, in this case the diamond, emerald or ruby setting, but also the animation. The dial features the stage and the curtains of the opera house which are all made of precious stones. Then, we partner this with a music composer to make sure the music is perfectly on tone and each note is played exactly at the right level. We had to work with two types of instruments inside one musical box. It was complex.
What other designs are in the timepiece collection?
We have a selection of iconic timepieces such as the Alhambra collection. The dial on these watches are in the shape of a four leaf clover - the Alhambra motif. This one is very feminine. It has been relaunched recently in jewellery interpretations so it's a watch as well as a bracelet. It is a very beautiful piece, very recognizable and easy to wear. Of course, this is more of a lady's watch.
What watch did you wear to the Auckland Gallery event?
It was a black tie event so I wore a Pierre Arpels in platinum with a black dial. It is a very elegant watch and perfect for a tuxedo. The watch was actually created by Pierre himself - one of the founders' grandsons.
Is the family still involved in Van Cleef & Arpels?
The family still exists but is no longer involved. The company was purchased by the Richemont group in the late 90s. Even though they are no longer a part of the company, the family spirit remains very important and very dear to our CEO and to each one of us at Van Cleef & Arpels. Our company grew up tremendously over the past twenty, thirty years. Today, it is one of the leading jewellery companies in the world. Even though we grew very quickly to a large corporate organisation, we really keep that family spirit alive. One of our main points of focus is to really make sure that every loyal member feels that way.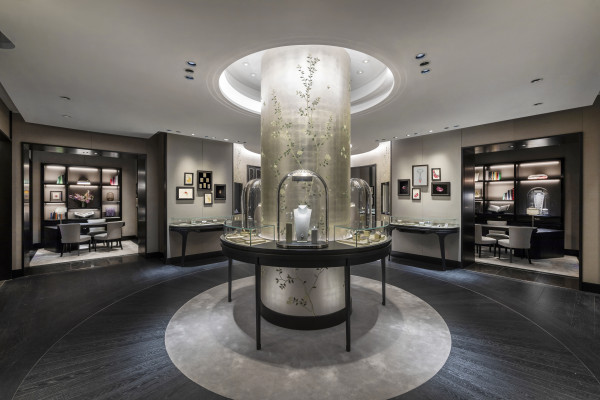 What is your impression of New Zealand?
For me, personally, New Zealand is a country that resonates a lot. It has nothing to do with Van Cleef & Arpels, but I am a big rugby fan - I've been playing rugby my whole life. I've always followed, of course, the legendary All Blacks and their rivalry with France. I'm a total fan of New Zealand rugby. I think what creates the bridge between Van Cleef and New Zealand is family spirit and traditions. It is felt very strongly in New Zealand, as it is within Van Cleef & Arpels. In addition to this, our relationship with nature has always been a great inspiration and is a testament to our commitment when protecting nature - a common cause that is big in New Zealand as well. We really look forward to our strong ties with the local community here. It really is a pleasure to start this adventure in New Zealand.