Selena Gomez and PUMA are back with a second collection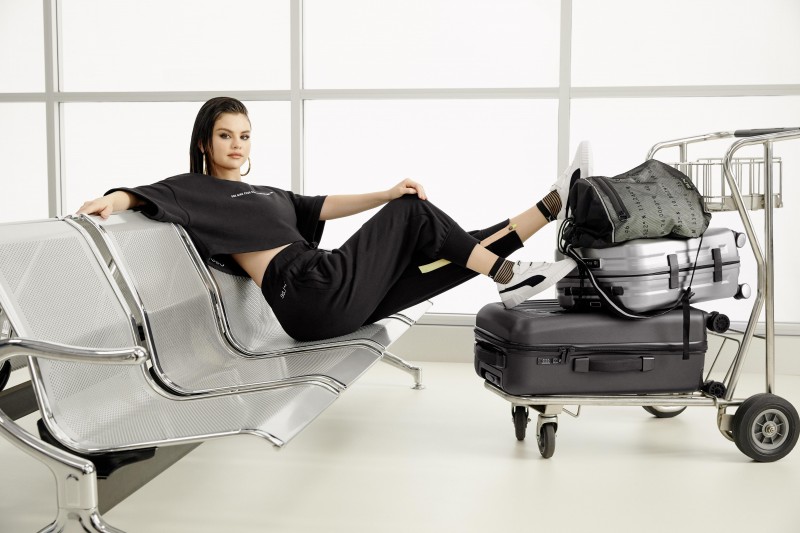 Following the success of last year's Selena Gomez x PUMA collaboration, this dream duo is now back for round two. The latest collection boasts two new shoe styles, as well as apparel and travel-ready accessories. The inspiration behind this collection was the star's rise from her hometown in Texas to her fast-paced life in Los Angeles today, bearing in mind the lifestyles of forward-thinking females like Gomez. The pieces in the collection feature symbols of things that Gomez holds dear and represents her identity, such the coordinates of certain places, her birthday, and tattoos. The collection is one of Gomez's most personal design projects to date, leaving hidden messages for fans to uncover. "I'm in love with this collection, because it's inspired by my life," Gomez says of the new styles. "I obviously wanted to create something that matches my lifestyle and that shows the real me – I've said it before, I need something that's comfortable and flattering, pieces that I can just put on and give the impression it took me hours to plan. My favourite thing about it is that it gives different nods to me, to my history." Selena names the SG x Sweatshirt as her personal favourite of the collection, the perfect post-gym crop top.
The two new sneaker styles to come out of this collection are the SG Slip-On and the SG Runner Strength Training Shoes. Both designs feature low-top silhouettes in a slip-on, knitted sock style. In addition, the collection will also include an update on one of PUMA's well-loved silhouettes, the Cali.

The SG x PUMA SS19 Collection is available at https://nz.puma.com/