High Snobiety are celebrating Burberry's new look with artistic flare
As Burberry welcomed in it's newest Creative Director, Riccardo Tisci, the fashion House also welcomed in a new age of design. Tisci is continuing Burberry's domination of the fashion world, but branching out from the typical Burberry pattern we've seen throughout the years.
Tisci has taken his passion for graphic design and bold movements, and imported this flare into Burberry's latest designs. A streetwear edge, previously missing from the brand, can now be seen in both the new typeface and the styles. In August of this year, Tisci released Burberry's new logo and monogram, created by graphic designer, Peter Saville. The new logo features a 'T' and 'B', after Burberry's founder, Thomas Burberry. In celebration of this turning point in British fashion history, High Snobiety collaborated with four digital artists to bring the new logo into life.
Wang & Söderström are the first visual artists to take on the Burberry logo, and make it their own. The duo, Anny Wang and Tim Söderström share a background in design and architecture. Their contemporary design visions have translated into a 3D model of the Burberry logo, adding "an extended level of playful materiality".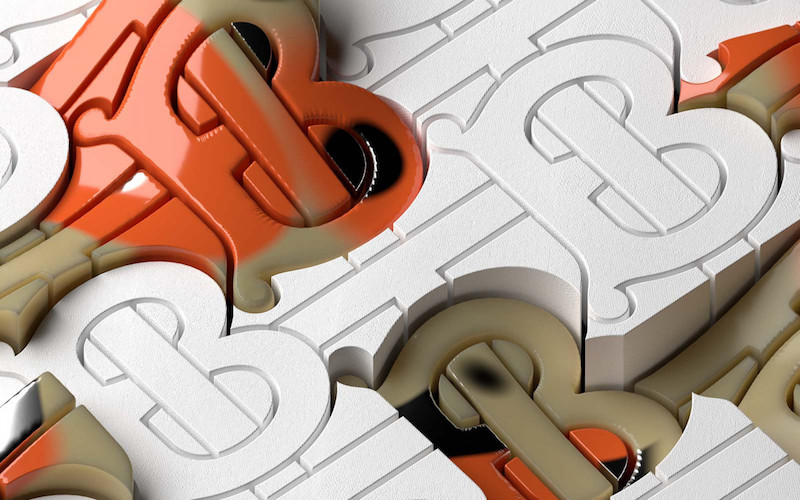 Rose Pilkington's interest in nature and science intermingles with the Burberry logo, in her take on the project. The London-based digital artist plays with colour and 3D software to bring the latest iteration of the House to life.
Ondrej Zunka is best known for his creation of alternate universes through graphic design. Zunka's work has been used by a number of the world's largest corporations, including MTV, Nike and Apple. In his Burberry piece, the new logo can be spotted delicately on the wings of butterflies and wallpapering.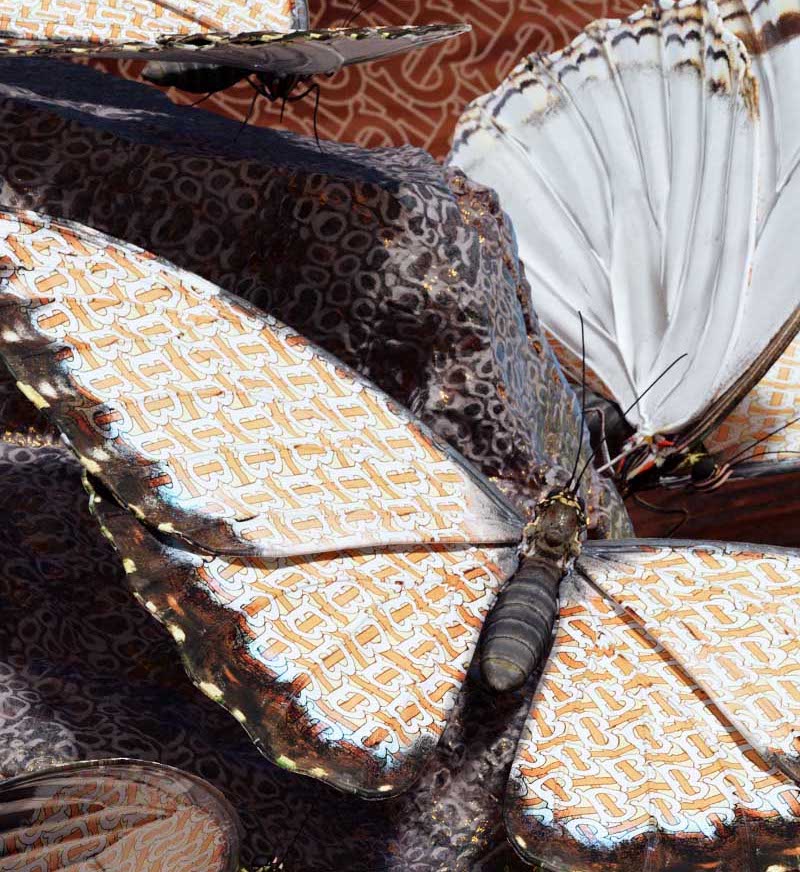 Lastly, Swiss artist Xavier Monney transforms the logo into an arresting optical illusion of sorts. While watching for too long definitely puts you at risk of a headache, the movement and three-dimensional animation is an interesting exploration of the medium.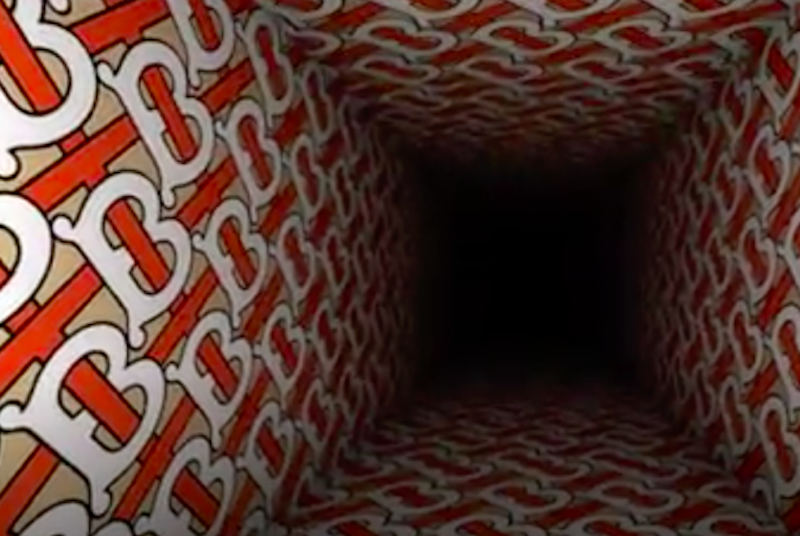 To watch the four digital designs in action, check out High Snobiety's collaboration here.
(Imagery by High Snobiety, Wang & Söderström, Rose Pilkington, Ondrej Zunka & Xavier Monney; & Burberry)