The kind of saddlebag you won't want to get rid of
Punctuated with poppy primary colours, geometric shapes, and generous blooms, Saben's new season offering is every bit as summery as we'd hoped for.
In line with the popular handbag line's mantra to 'play more', the high summer collection, aptly named 'Get Ya Graphic On', is all about celebrating summer with playful prints.
With two different style principles at the collection's core, there's a style to suit every handbag obsessive.
Tow the line with the structured, graphic style of the Gridlock design. This anti-minimalist style is all about bold, bright colours that make a striking style statement. Think Matilda, Tillys Big Sis in Geometric, Aroha Heart Pouch and Ryder styles.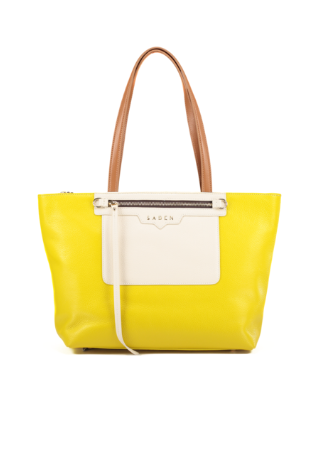 Add a touch of flower power to any summer ensemble with the sweet floral prints as featured in the Full Bloom family. A timely reminder that summer is well and truly on its way, these generous blooms add a touch of whimsy with swirling leaves and blooms set against monochromatic backgrounds. Consider Tilly's Big Sis and Indi your new go-to's.
Head here for more.