A very special birthday gift from Timex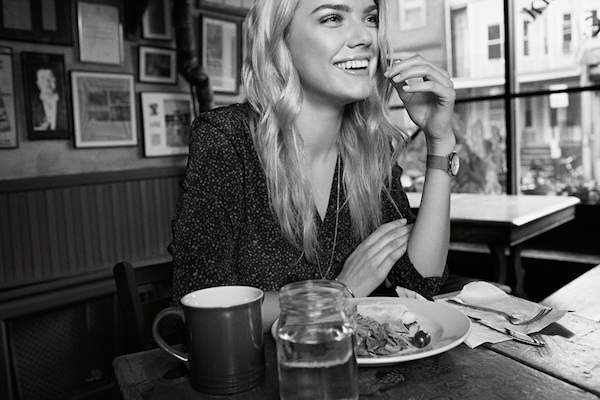 Timex
is celebrating a big birthday, 160 years as one of the world's most well known watch brands. We had to say it… time flies! Founded in Connecticut, Timex has grown into one of the world's largest watch brands, today with watches on the wrists of millions of loyal customers around the world. Ask your friends and family; you'll find a few Timex watches among them! There have certainly been some milestones along the way; the first Mickey Mouse watch in 1931, the iconic Timex
IRONMAN
watch in 1986 and the breakthrough of Indiglo night-light technology in the early nineties. And Timex shoes no sign of slowing down. Earlier this year, Timex unveiled its new 'Wear it Well' campaign, which leverages the fact that Timex has been and will continue to be timeless. Check out this wicked clip showing how Timex watches have jumped out or planes, hopped trains, stormed beaches and been on some of the most amazing adventures… [video src="https://www.youtube.com/watch?v=OKmpnQNIGfA" size="auto"] Here's what's makes this birthday even better… Timex are giving a birthday gift to two lucky
Remix
readers. All you have to do is 'Like' this post in the Facebook post below and comment whether you're entering for the watch for guys by commenting 'Guys' or watch for girls commenting 'Girls'. Winner will be drawn September 30th.
For the guys… Timex Intelligent Quartz Fly-Back Chronograph
The latest additions to the Timex Intelligent Quartz range, with their unique contemporary design and sophisticated functionality, will make a classy and state-of-the-art addition to any fashion-conscious or tech-loving man's wardrobe. The fly-back chronograph movement is proprietary to Timex that combines design, craftsmanship and breakthrough technology. A classic chronograph is modernised with an innovative fourth hand and attractive sub dials for an intuitive interface and a great looking watch. Priced from $375.00, the Timex Intelligent Quartz Fly-Back Chronograph comes complete with stainless steel case and genuine leather straps, a 2nd time zone, 100m water resistance, and INDIGLO night-light with NIGHT-MODE feature.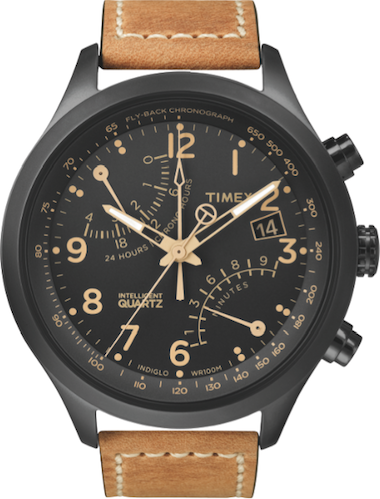 For the girls… Timex Originals Weekender
When it comes to the best watch to wear for weekends and vacation breaks, watch design doesn't come better than the unisex
Timex Weekender
. This season, the classic casual timepiece is updated with a new range of leather straps. Designed for stylistas seeking a timeless, affordable and casual watch, the fashionable classic is inspired by American style and features a range of colour palettes. Valued at $99.95, the Timex Weekender comes with changeable slip-thru strap, which means the watch can be changed to accessorise any wardrobe season after season.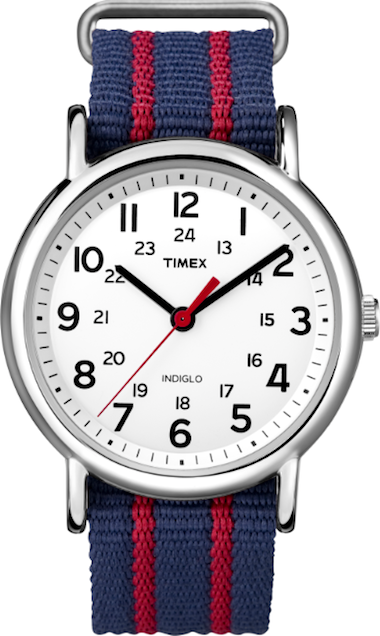 And remember to visit Timex online
here
, with stockest information and the latest updates. Or you can call 0508 566 300.