Everything you need to know about Saben's Newmarket store
Saben has done anything but rest on its laurels when it comes to new and exciting ventures. From the release of their first-ever sneaker to coveted collaborations like the recent Samsung x Saben mini bag, the beloved local brand continues to take the accessory realm by storm, one bag at a time. However, the sought-after cult favourite has another surprise for its Sabenette followers and it's waiting for you in Newmarket.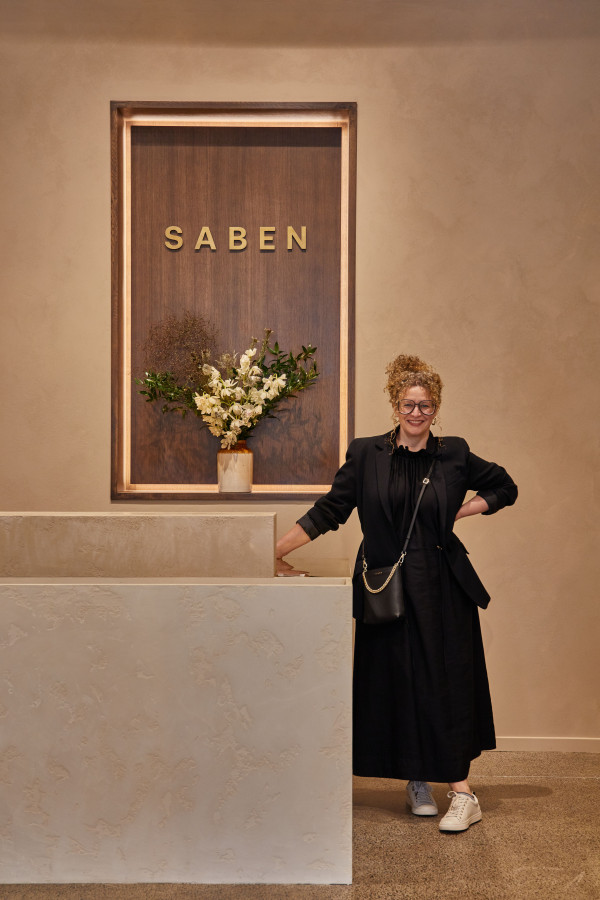 The famed shopping district has added a new name to it's illustrious list of boutiques and we couldn't be more excited about it. Setting up shop at 3/1 Teed Street, Saben's new store is as beautiful as the leather goods they craft. Breathing a sense of calm into its shoppers, the store brags textures and tones inspired by the founder's childhood growing up on Sydney's northern beaches.
'Connecting to the earth is so important for me as a person and I loved the idea that the colours and textures could be grounding and earthy but still feminine. The colours we chose were inspired by the natural colours of a makeup palette, highlighted throughout the space, blurring the lines between nature and beauty', says Roanne, founder of Saben.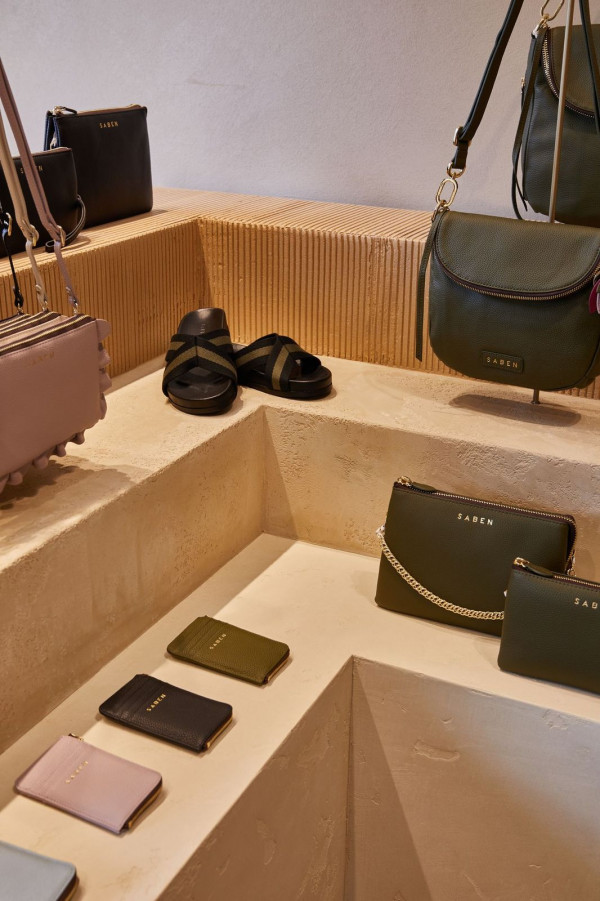 The Saben brand's essence is felt in bucket loads throughout the store. Inspired by the natural world, the store brags earthy, neutral hues that exude a soft neutrality and fill the stunning space with warmth. Working with Buster Caldwell of Wonder Group, Roanne wanted to create a blank canvas against which the bags would shimmer and shine.
With bespoke hand-crafted interiors created by EcoConstruction, Blanc Industries and Pilkington Interiors, the store's various textures and staggered layers were inspired by a Spanish apartment complex. Every detail has been thought through with the utmost care and consideration, and it can be seen in the space. As with their heavenly handbags, the store has been designed with intent and purpose, down to every last spec.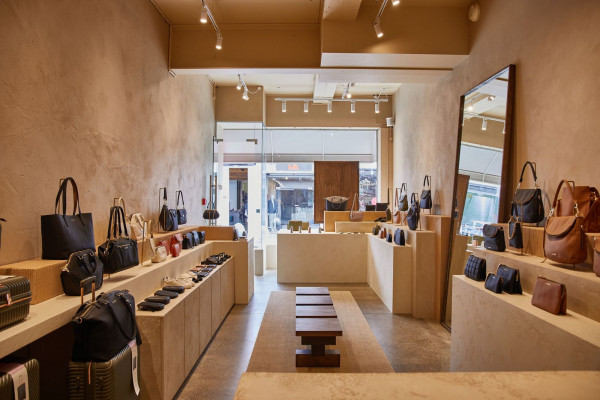 While opening up a brick and mortar boutique might seem like a bold move for most during COVID times, it was a no-brainer for the Saben founder. The next step for the iconic leather brand can only be described as a giant leap in the right direction. Launched in 2002, Saben rose to prominence swiftly and soundly. Quickly cementing their status as a brand synonymous with timeless quality and intuitive design, it was only a matter of time before the brand joined the list of desirables on Teed Street. With their Newmarket postcode and stunning array of leather goods, Saben is at the top of our lists when it comes to future retail escapades and it's taking everything in us not to order an uber now and check out the new space.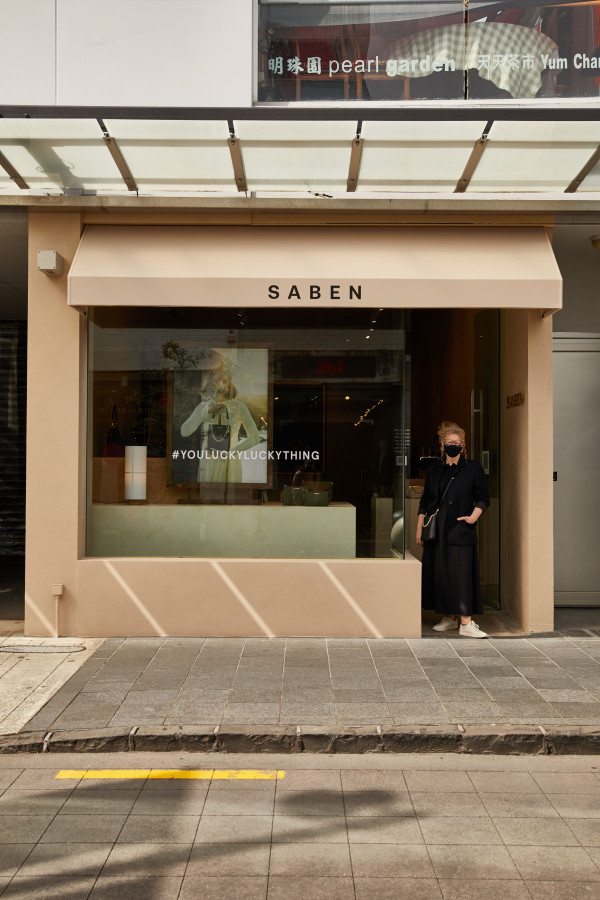 Showcasing their covetable collection of handbags and accessories, alongside their newest luggage collection range, style and serenity awaits at the new flagship store. Whether you're christmas shopping, window gazing or just keen for a peek of the new Saben spot, head to Newmarket to enjoy the newest addition to the Saben family.