ROTATE's Thora & Jeanette on ROTATE x Havaianas
WIN a pair of ROTATE x Havaianas for you and a friend. Click here to enter.
Spring has finally sprung here in New Zealand, and that means we can finally start getting those toes out. Remix was lucky enough to chat with Thora & Jeanette, founders of Copenhagen-based Fashion brand ROTATE, on their recent collaboration with well-known jandal label, Havaianas. The chat didn't stop there as we also delved into fashion tips and tricks, and how to perfect the art of true Scandi style.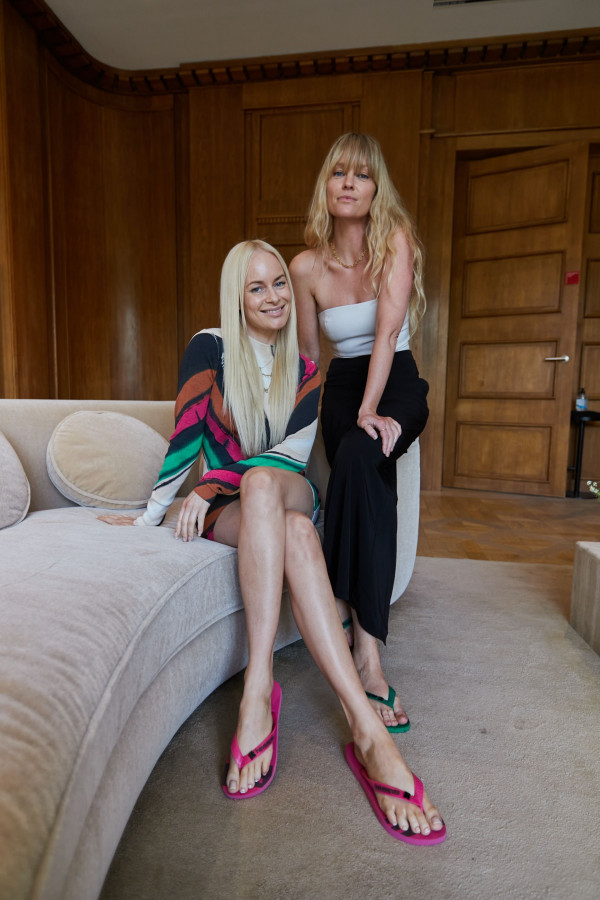 We're in love with the new collaboration! How does it feel to have the release available to the whole world?
Thank you! We were so excited to work on this collaboration - we both love to wear flip-flops during the summer, and Havaianas are our go-to brand for flip-flops! The sexy mood of ROTATE and the laid-back Havaianas spirit encapsulates the idea of dressing up and down that is so important to our brand, so for us, it was a perfect collaboration and we were so excited to see it come to life in the SS22 collection.
What inspired this collaboration between ROTATE and Havaianas?
The combination of a glamorous outfit with a casual flip-flop is the perfect cool-girl summer look, so the collaboration made a lot of sense to us! It really is the perfect fusion of each brand's attitude, the boldness of ROTATE and the relaxed Havaianas spirit.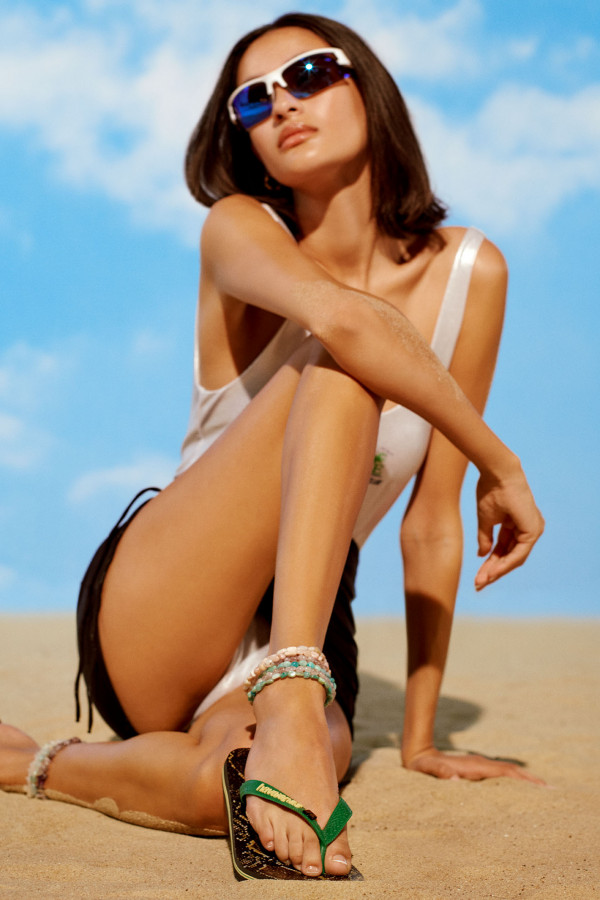 What was your favourite part of creating this collection?
We loved the opportunity to design footwear, especially with a style and brand that we are personally so connected with. It was a great opportunity to get creative in a new way!
How long did it take to perfect this collection? Can you talk us through the process of arriving at the 3 colourways you did?
The colourways of the flip-flops were inspired by the iconic prints and themes throughout our SS22 collection. You can see the snake print, the signature pink and vibrant green throughout our clothing collection, so it's amazing to see them come to life in each of the 3 Havaianas styles alongside the ROTATE pin on the strap.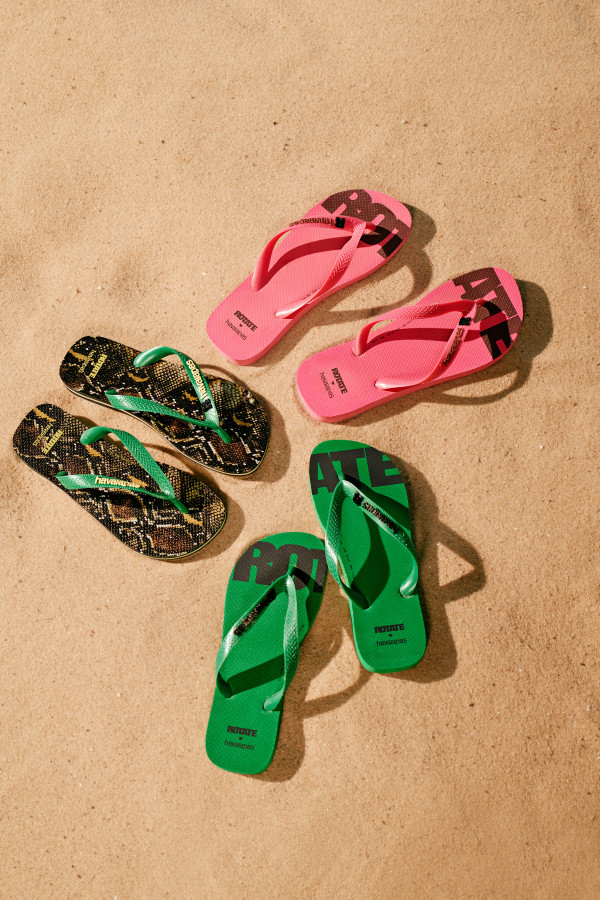 What is your favourite way to style jandals?
Paired with the high glam mood of ROTATE, Havaianas' iconic flip-flops have always been a staple in our summer wardrobes. We love wearing flip-flops with ROTATE dresses for the quintessential Copenhagen girl look when we're on the go and running between shows.
You have been famously spotted pairing Havaianas with your impeccable street style. What was the initial appeal of Havaianas to compliment your looks?
We have found that they really compliment the Spring Summer 2022 collection but with the launch of the latest ROTATE Sunday 4 collection, now featuring swimwear for the first time, we have been pairing them with dresses and the casual ROTATE Sunday 4 styles for a toned-down summertime look taking us from the beach to fashion week.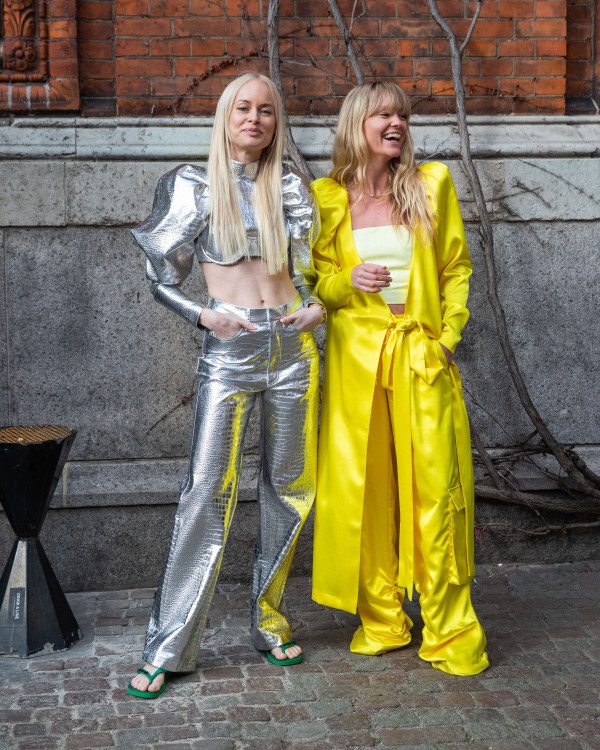 It's finally Spring for Kiwis in New Zealand! What's your favourite thing about Spring fashion?
We love the freedom of summer dressing! Copenhagen is a city that comes to life in the summertime since it is on the sea. So being able to layer chilled & bohemian beach-ready clothing with more formal and glam pieces is what we love best.
What is your favourite colourway from the collection (if you can choose that is!)?
We love all the colours from the collection! They were each inspired by different pieces from our SS22 collection, so they each have an important meaning for us. But we do have a particular love of the snakeskin print. The snake print is so classically sexy, whilst also touching on the key reference points of the collection - 70s disco and 90s glam.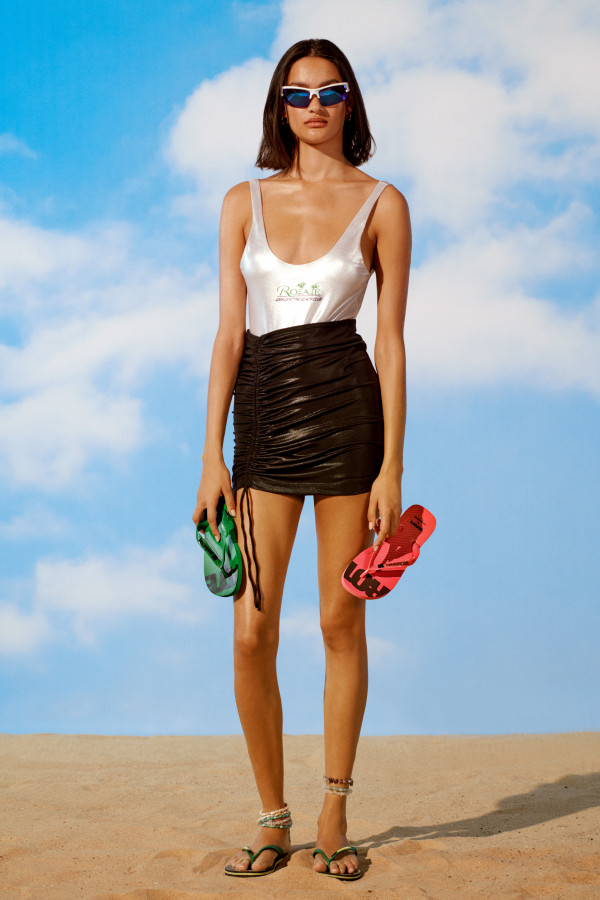 Congratulations on your recent standout show at Copenhagen Fashion Week. If our readers wanted to perfect the Scandi-cool aesthetic this summer, what would you recommend they wear to achieve the look (alongside their ROTATE x Havaianas of course!)
Actually, the combination of a colourful, bold look and a pair of flip-flops is a quintessentially Copenhagen summer look! ROTATE X Havaianas paired with our iconic dress silhouettes for the perfect casual and outgoing glam look.
Going forward, what does the future of your partnership with Havaianas look like? Any secrets you can share?
For now, we are just really happy with the collection we have created. We can't say exactly what is in store for the future, but we have always said and always will say that the sky's the limit for us!