Rihanna sneaks booze into Coachella in a bracelet flask
In typical Rihanna fashion, our favourite songstress has been called out by fans for wearing a suspicious looking bracelet to Coachella this weekend.
Implying that drink lines in the VIP areas must be equally long, RiRi sported a bracelet flask, and simultaneously made us want her as our best friend more than we already did.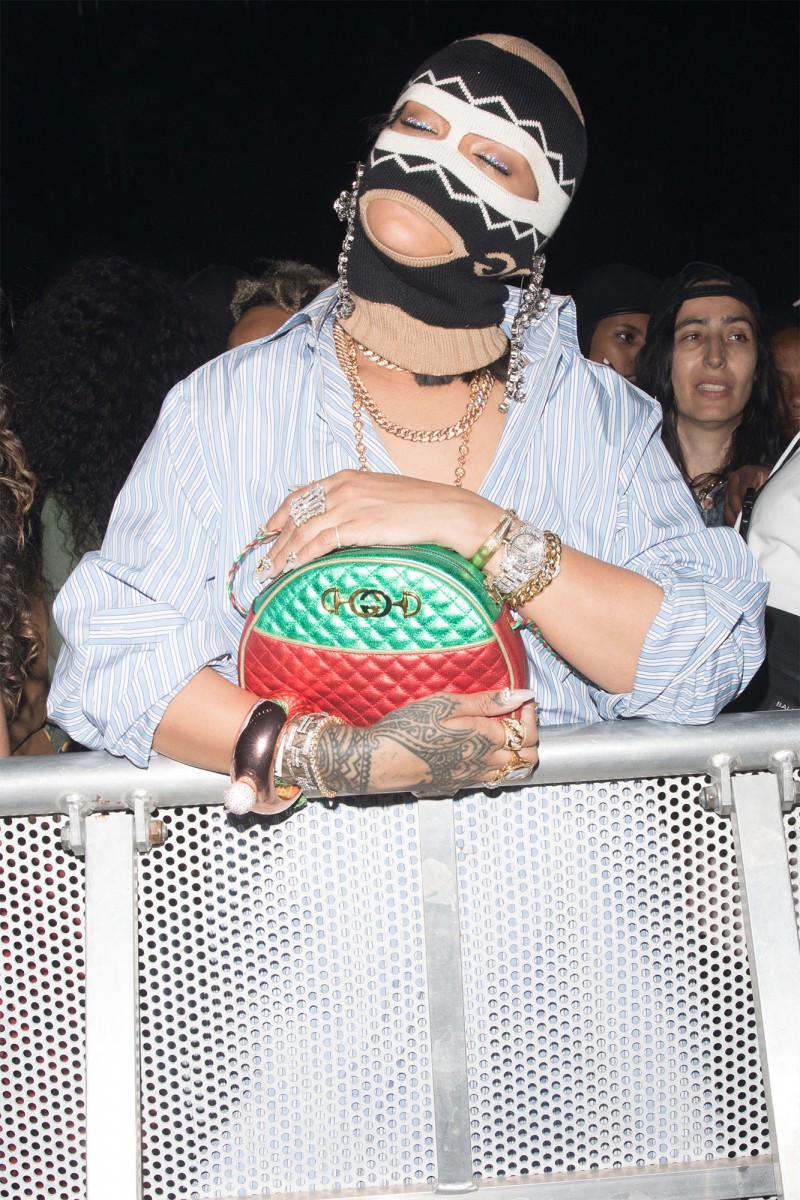 After spending the last two weekends parading around Coachella in a variety of outrageous and inspirational get ups, including (but not limited to) the iconic sheer wrap dress paired with thigh high boots and the sporty tracksuit look from the Fenty x PUMA party, it's entertaining to think that an Amazon-sourced bracelet has become the star of the show. But hey, the people want what the people want, right?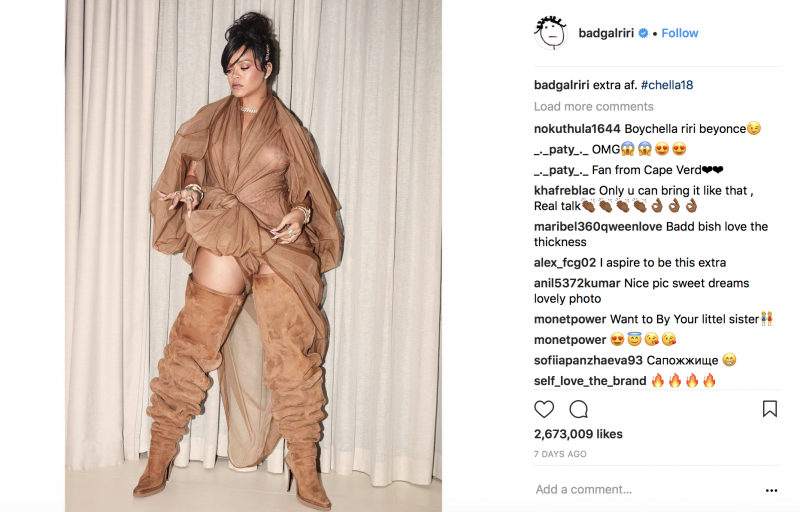 The $34 bracelet in question was worn in addition to $36,000 worth of other designer jewellery and a Gucci balaclava, naturally.
Image Credit: People