Versace has been sold, and we have all the details!
An announcement on Tuesday which shocked the fashion community worldwide, revealed that iconic fashion powerhouse Versace will be bought by Michael Kors for a whopping $2.1bn (NZD3.15bn).
Thankfully, it has been confirmed that the legendary Donatella Versace will remain artistic director and a shareholder of Versace - we can all breathe a sigh of relief about that! Michael Kors' CEO stated that "Donatella's iconic style is at the heart of the design aesthetic of Versace... I am thrilled to have the opportunity to work with Donatella on Versace's next chapter of growth."
Donatella with her new partners!
Alongside the other heirs, Donatella took over the company her brother Gianni Versace founded in 1978, after he was assassinated in 1997. She has been instrumental to the success of Versace and is said to be thrilled with the prospect, but also sentimental stating "Versace is not only synonymous with its iconic and unmistakable style, but with being inclusive and embracing of diversity, as well as empowering people to express themselves. Santo, Allegra and I recognize that this next step will allow Versace to reach its full potential."
She continued, "My passion has never been stronger. This is the perfect time for our company, which puts creativity and innovation at the core of all of its actions, to grow."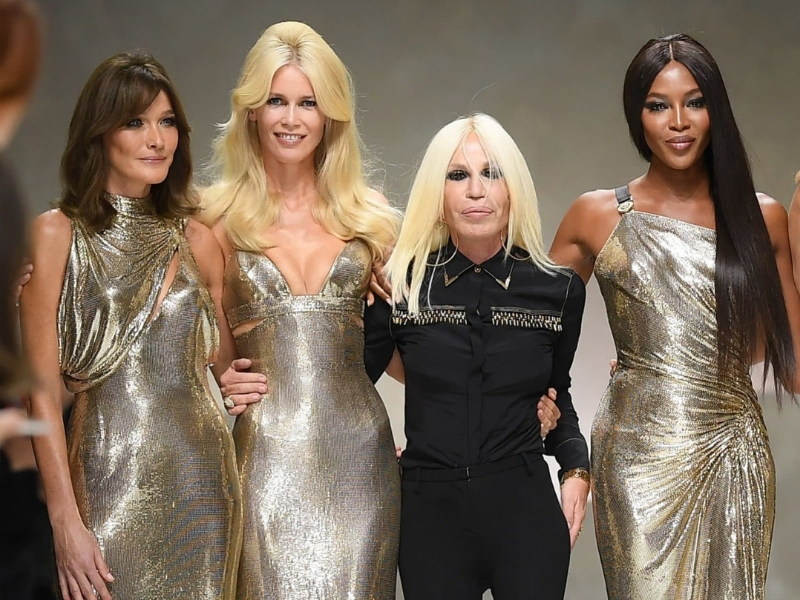 Michael Kors is famously well-known for the label's wide range of recognisable handbags, which are predominantly affordable- a rarity for designer labels. The Michael Kors brand may not be synonymous with that of Jimmy Choo (recently acquired by MK) and Versace, however they all share a certain recognisable glamour.
Michael Kors will be renamed Capri Holdings and their bold plans for Versace include growing the men's and women's footwear and accessories segments to 60% of the company, as they currently only make up for 35%. Other plans include expanding the global store count from 22 to 300, and placing a larger emphasis on e-commerce.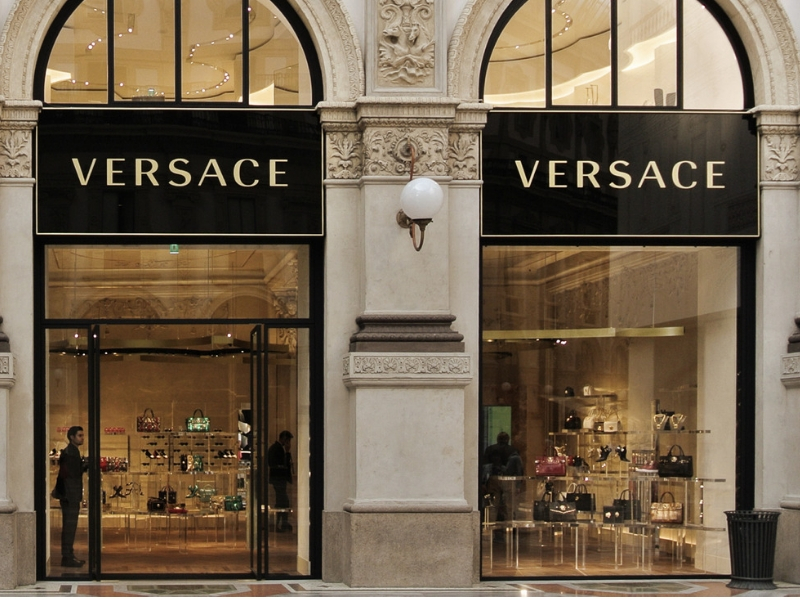 It is the end of an era for Versace - as well as an opening for new beginnings and opportunities of course! Versace was one of the last stand-alone luxury fashion brands, with many other independent brands being sold to conglomerates as of late. Chanel is now the last privately owned major European luxury fashion brand.
Dior was sold to the the owners of Louis Vuitton: Moët Hennessy Louis Vuitton Group (LVMH) in 2017. Gucci was also brought by the 'Kering' group, an impressive collection of high-end fashion labels including Yves Saint Laurent, Balenciaga, Alexander McQueen and Bottega Veneta.


We wish nothing but the best for Versace and Michael Kors, and are so excited for everything that is to come!